SMU SGFC is Nordea Asset Management Singapore's first strategic partner in Asia
Singapore Green Finance Centre and Nordea Asset Management Singapore committed to Asia-focused research on sustainable investing over the next two years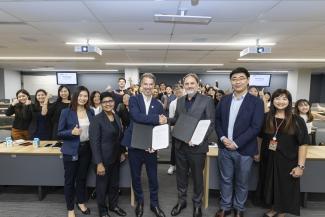 To foster knowledge exchange and produce cutting-edge research to develop innovation in the sustainability and green finance sector, the Singapore Green Finance Centre (SGFC) of Singapore Management University (SMU) has signed a Memorandum of Understanding (MOU) with Nordea Asset Management (NAM) Singapore, part of one of the largest asset managers in the Nordic region.
The MOU will facilitate, over the next two years, research opportunities between SMU faculty and researchers, and NAM-appointed subject matter experts. They will analyse the data provided by NAM to produce research papers to be published on the websites and channels of SMU, SGFC as well as SMU's Sim Kee Boon Institute for Financial Economics. Both SGFC and NAM will also jointly organise workshops and thematic lectures and develop case studies for use in class discussions.
NAM is the investment management arm of Nordea Group with a presence in key financial hubs around the globe. It takes a multi-boutique approach across all asset classes and as of 30 June 2023, it had 241 billion euros (US$258 billion) in assets under management. NAM's Responsible Investment team was recognised as 'ESG Manager of the Year' at the 2022 Funds Europe Awards.
SGFC, launched in 2020, is Singapore's first Centre of Excellence to drive Asia-focused green finance research and talent development, supported by the Monetary Authority of Singapore and leading financial institutions. It draws on the illustrious track record of Imperial College Business School and SMU Lee Kong Chian School of Business (LKCSB) in research relating to climate finance and risk, market economics and sustainable investing.
"That NAM has chosen SGFC to be its first strategic partner in Asia is significant," said Associate Professor Hao Liang, Co-Director of SGFC. "This collaboration is a natural progression in our ongoing efforts to engage with industry stakeholders to develop practical policies and tools that will advance Asia's transition towards a more sustainable future. By working together, we hope to develop and publish research that will shape the practice of sustainable investing in the region," he added.
To date, SGFC has produced more than 10 research papers – comprising both academic papers and industry-oriented research – with a focus on sustainable investing, nature finance, transition finance and ESG issues in Asia. SGFC's research team has also been working closely with industry partners on projects related to impact measurement and reporting, including financing energy transition and biodiversity finance.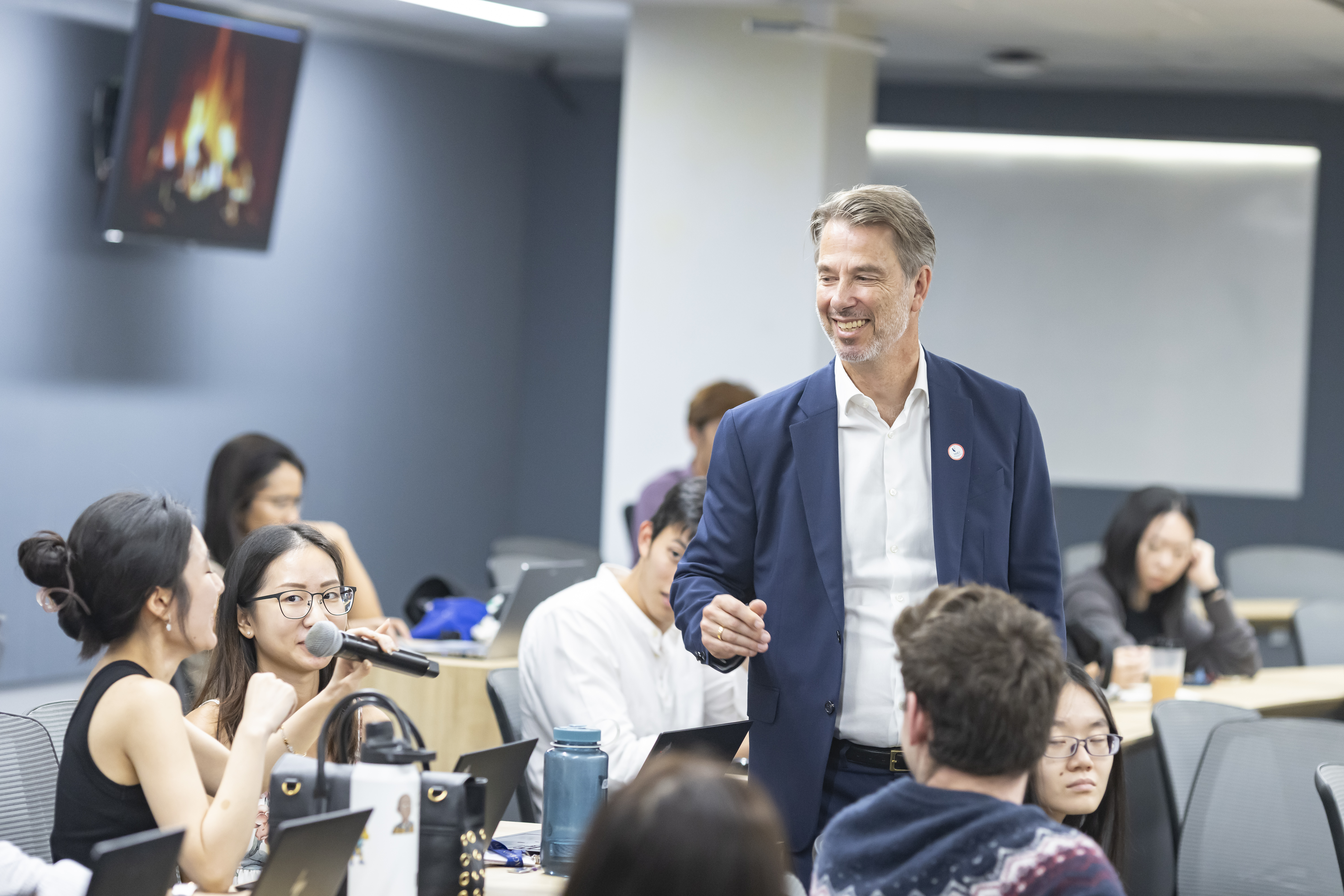 To mark this partnership, the MOU exchange took place during their first joint workshop, a fireside chat organised by SMU Sustainable Investment Club on 29 September 2023.
"Nordea has identified Singapore as the only hub outside of Europe so far for expanding our ESG capabilities," said Ms Ana Dhoraisingam, CEO of NAM Singapore. "The signing of this MOU with SGFC further underscores our commitment to be an integral part of Singapore's ecosystem for sustainable research and investment."
Mr Eric Pedersen, Head of Responsible Investments at NAM, added, "Delivering strong returns responsibly and being a sustainable investment manager is core to our business strategy. To do this effectively, it is essential we tap into the very best research and most innovative technologies in all our markets. Our partnership with SGFC will also focus on collaborating to cultivate best-in-class talent and, together, forge a path to a more sustainable future for the region."
Professor Bert De Reyck, Dean of LKCSB, observed that NAM has recently secured a capital markets licence from Singapore's financial regulator, making Singapore the new base for its Asian business as it supports its clients' transition to a low-carbon economy. He commented, "With the LKCSB firmly established as one of the leading business schools in Asia, it is natural that one of the largest asset managers in the Nordics has decided to ink its first research partnership through SGFC on building a new ecosystem for sustainable investing in Asia."
"Our faculty and students will stand to benefit from the wealth of opportunities that this win-win collaboration will bring, and we look forward to strengthening our partnership in the years to come," he added.