SMU receives S$20 million landmark gift from family of the late Dr Yong Pung How
Gift goes towards supporting students, nurturing academics and furthering research in Law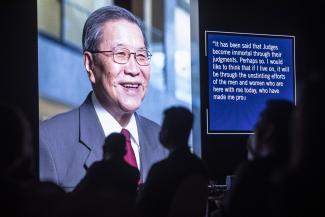 Singapore, 6 January 2023 (Friday) – Singapore Management University (SMU) has received a significant gift of S$20 million towards the Yong Pung How School of Law (YPHSL). Generously gifted to SMU by Mrs Yong Wei Woo in Dr Yong's honour, this gift forms part of the 15th anniversary celebrations of SMU's law school, which was established in 2007. The announcement also coincides with the third anniversary of the passing of the late Dr Yong Pung How (11 April 1926 – 9 January 2020).
The S$20 million gift will be used to establish a financial aid programme, a fellowship programme and a research fund, as follows:
S$10 million will be channelled towards the Yong Pung How Law Access Award, which will provide support to eligible first-year law undergraduates in financial need. Commencing Academic Year 2023-2024, eight students will receive full tuition fee support for the duration of their undergraduate law education at YPHSL every year and in perpetuity.
S$5 million will be channelled towards the Yong Pung How Fellowship Programme to attract and retain talented faculty at YPHSL. Up to 12 awards will be given out every year. YPHSL will also recruit talented young Singaporean law graduates with potential for academia.
S$5 million will be channelled towards the Yong Pung How Research Impact Fund to accelerate the research endeavours and thought leadership of YPHSL in strategic and emerging areas of interest. YPHSL will invite renowned legal experts and reputable scholars to contribute to its intellectual and research endeavours.
Mrs Yong Wei Woo, wife of the late Dr Yong Pung How, said, "My family and I are deeply honoured by the naming of the SMU law school after my late husband. He had been closely associated with SMU and with the law school since its founding years, and proud of its rapid development. We are delighted to be able to make this gift to continue his good deeds in nurturing young law undergraduates, developing quality faculty and supporting the acceleration of legal research in growing areas of critical importance."
Professor Lily Kong, SMU President, said, "I would like to express my deepest appreciation to Mrs Yong for bestowing upon SMU the honour of stewarding Dr Yong's legacy through this generous gift. We are humbled by her trust, which is a testament to her belief in SMU. Together, we will strive to espouse Dr Yong's vision and make meaningful impact – through our students, our faculty, our research, and towards legal development for Singapore's future."
Professor Lee Pey Woan, Dean of YPHSL, said, "This gift is of exceptional significance to us because Dr Yong was not only an outstanding lawyer and a distinguished judge but also a pioneer and a nation builder who made extraordinary contributions to Singapore. My colleagues and I are immensely grateful for, and encouraged by, this opportunity to honour Dr Yong's legacy through our educational and research endeavours. His single-minded commitment to justice and the nation's wellbeing will be our constant inspiration."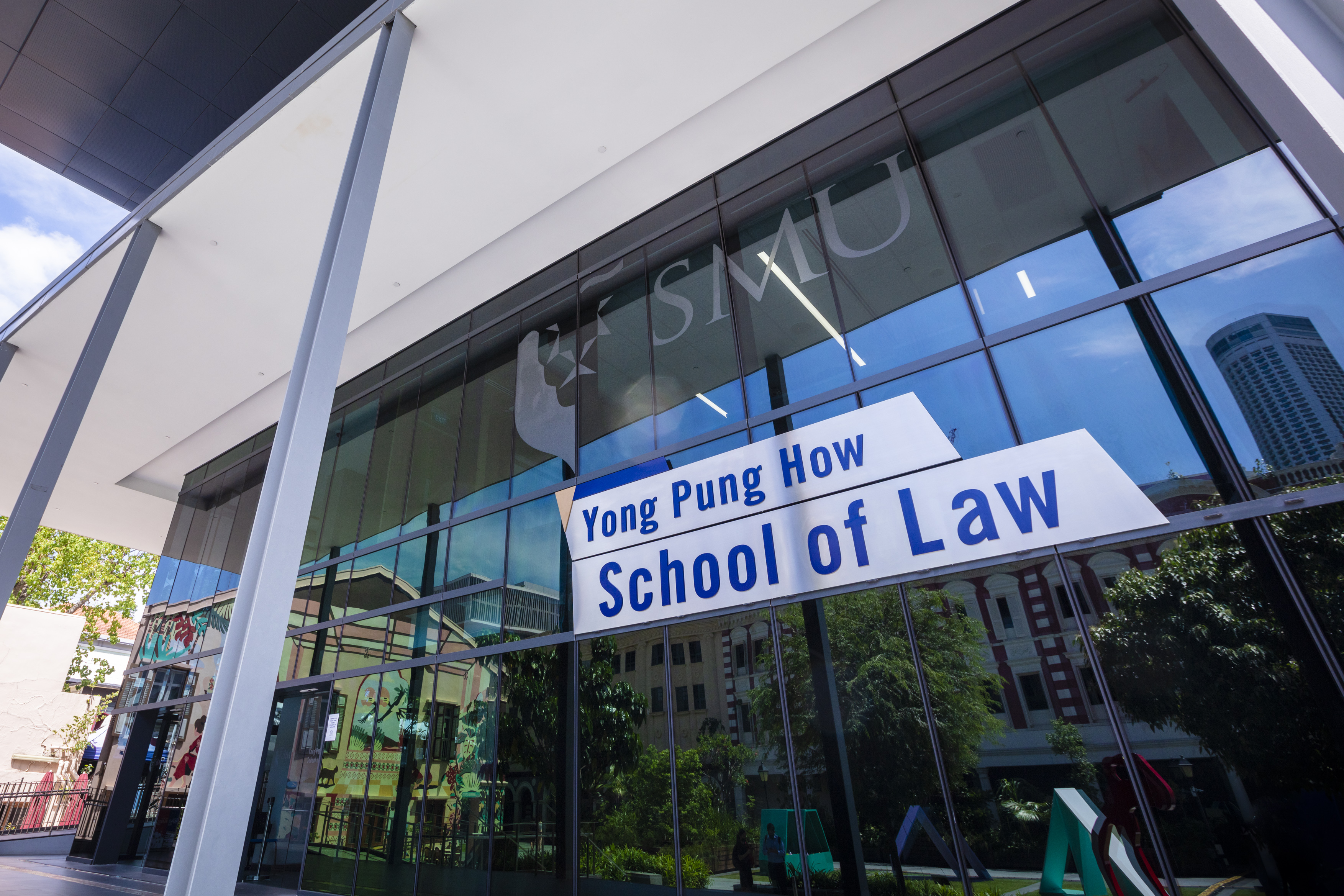 Dr Yong and his family have been close friends of the University since its early years. SMU remains indebted to Dr Yong for his leadership and guidance as Pro-Chancellor and subsequently Chancellor, and for the critical role he played in establishing SMU's law school. As the Founding Chairman of the law school's Advisory Board, he was instrumental in the development of the School and its curriculum, and was directly involved in recruitment and retention of high quality law faculty.
Beyond offering his professional experience, Dr Yong had also contributed greatly to support SMU's students and faculty through the establishment of the Yong Pung How Professorship of Law in 2007, the Yong Pung How Bursary in Law in 2013 and the Yong Pung How Bursary in 2016. To date, a total of 105 students across the University have benefitted from his and his family's generosity. Given Dr Yong's role as one of Singapore's most consequential legal reformers, it was a great privilege for the University to subsequently rename its law school as the Yong Pung How School of Law in April 2021.
- End -
Enclosures:
Annex 1 – SMU's association with Dr Yong Pung How
Annex 2 – About SMU Yong Pung How School of Law
Annex 3 – Names and terms in Chinese