Dentons Rodyk Dialogue 2021 - Sustainability and Innovation for a More Resilient Future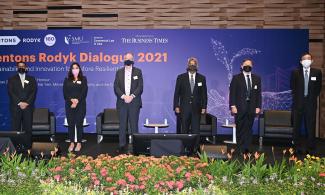 The Dentons Rodyk Dialogue 2021 was held on 27 October this year. Organised in partnership with Singapore Management University (SMU)'s Centre for Commercial Law in Asia (CCLA), the hybrid event took place at SMU to a limited audience, along with over 750 live viewers tuning in virtually from more than 20 countries.
Titled 'Sustainability and Innovation for a More Resilient Future', the event brought together a distinguished panel comprising Ms Grace Fu, Singapore's Minister for Sustainability and the Environment, Mr Gerald Singham, Global Vice-Chair & ASEAN CEO of Dentons, Professor Dave Fernandez, SMU Professor of Finance (Practice), Mr Hugh Lim, Executive Director at Centre for Liveable Cities, Mr Bart Houlahan, Co-Founder of B Lab, and Ms Ipshita Chaturvedi, Partner and Co-Head of Dentons Rodyk's ESG Practice.
In her speech, Guest-of-Honour Ms Grace Fu highlighted how climate change is an existential threat to the world and how Singapore in particular is vulnerable to rising sea levels. Ms Fu also touched on the recently launched Singapore Green Plan 2030, which charts ambitious and concrete targets for sustainable development over the next ten years. She said, "The Government will drive sustainability efforts by transforming existing sectors and investing in new technologies for a low carbon economy, such as carbon capture utilisation and storage, hydrogen and other emerging pathways for decarbonisation."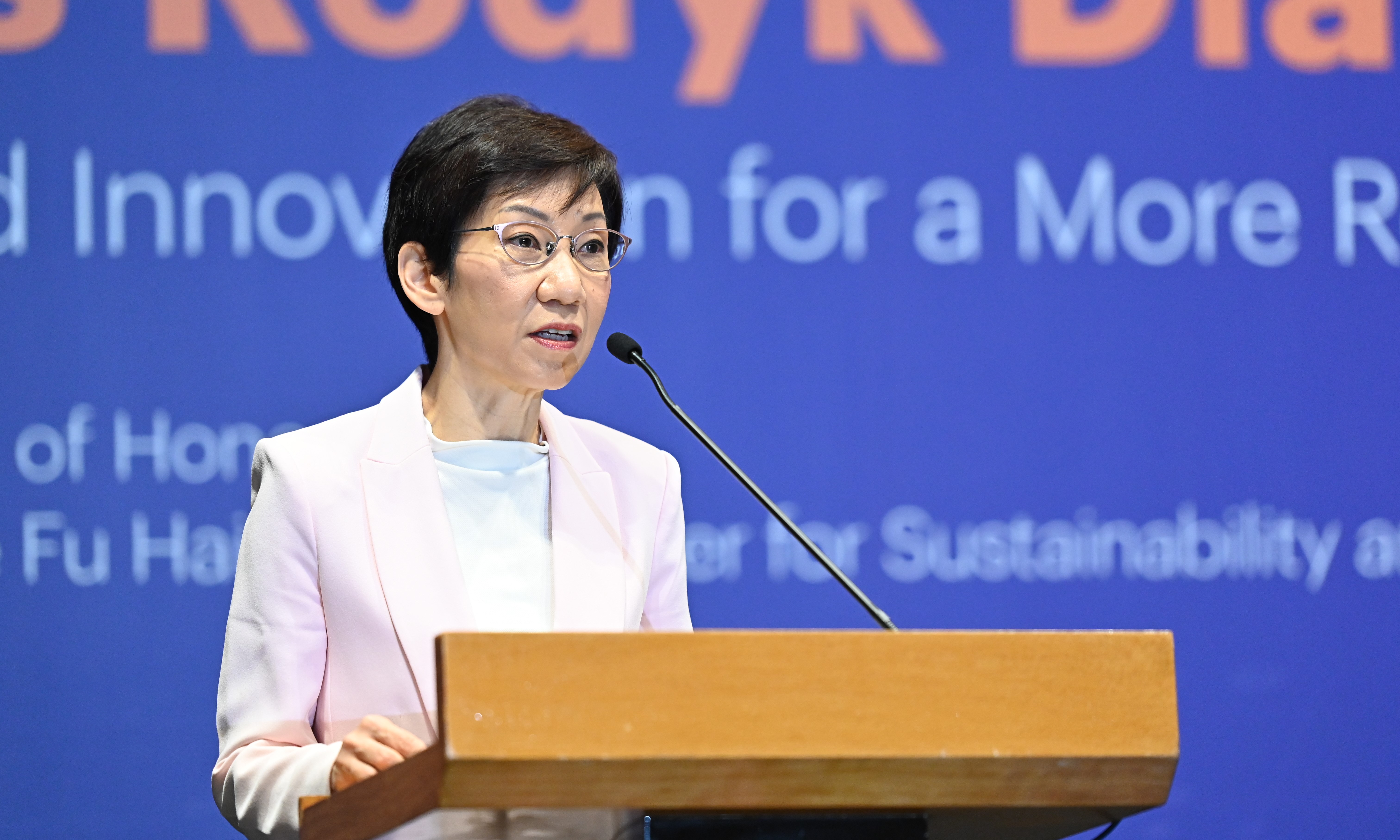 Professor Timothy Clark, SMU Provost, said in his welcome remarks, "The theme of Sustainability and Innovation for a More Resilient Future makes this year's Dialogue an extremely timely one, and not just because of the UN Climate Change conference taking place next week in Glasgow, Scotland. The themes of sustainability and innovation are very important to Singapore and Asia, particularly as we are all still living in, and recovering from, a global health pandemic."
The panel discussed how sustainability and innovation can be a strategic response to crises like the one posed by the COVID-19 pandemic, with particular focus on the practical application of these values in the business setting.
Dentons Rodyk Partner, Ms Ipshita Chaturvedi spoke on how lawyers advising different stakeholders can help to promote sustainability and innovation in business and law making. She said, "Law is the bridge that translates theory into practice. Therefore, lawyers play a unique role in helping the transition to a low-carbon economy."
Mr Bart Houlahan, Co-Founder of non-profit organisation B Lab highlighted the importance of businesses coming together and creating multi-stakeholder initiatives for sustainability. He said, "Businesses are facing tectonic shifts in expectations and there is widespread consensus that a return to 'business as usual' is unacceptable – Corporations must deliver for all stakeholders, environmentally destructive investment patterns must be avoided, and businesses must be held accountable for the externalities that they generate."
In his closing remarks, Professor Goh Yihan, Dean of SMU Yong Pung How School of Law said, "This year's edition of the Dentons Rodyk Dialogue has again more than demonstrated the depth of thought leadership on current issues that was envisioned by the founders of the event when it was first conceived… SMU is deeply grateful to Dentons Rodyk for their support of this collaboration. This partnership has allowed the constellation of stellar individuals to assemble annually and for that, we are much better off."
The Dialogue concluded with the formal launch of Dentons Rodyk's ESG Practice in Singapore. This launch coincided with Dentons Global's efforts to provide solutions and addressing risks, opportunities and regulations relating to ESG across regions through cross-practice perspectives.