Team Cognitare does SMU proud at Thammasat Undergraduate Business Challenge 2022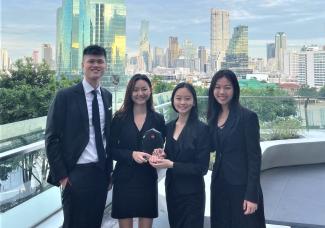 SMU's Team Cognitare has beaten 19 other teams from 10 countries to emerge as 1st Runner-up in the Thammasat Undergraduate Business Challenge (TUBC) 2022 held in Bangkok in early October. Celebrating its 25th anniversary this year, TUBC is highly regarded as a prestigious competition in the case competition circuit.
Comprising undergraduates Cheng Yee Ting (Year 3, BAcc), Ooi Chu Han (Year 3, BBM), Tay Ting Hui (Year 2, BBM) and Lu Yang Harold (Year 2, BBM), the SMU team triumphed over top business schools including Copenhagen Business School, Erasmus University, and the University of California, Berkeley, to acquire the podium finish.
Team Leader, Ooi Chu Han, was jubilant about her team's achievement. "The case was one of the toughest at the competition in recent years, but our team maintained a high level of teamwork and discipline."
Indeed, the challenge was no mean feat. Teams were given 28 hours to analyse and develop strategic recommendations to help leading Chinese automobile manufacturer, Great Wall Motor (GWM), improve consumer trust in its brand and in its Electric Vehicles (EVs) in Thailand.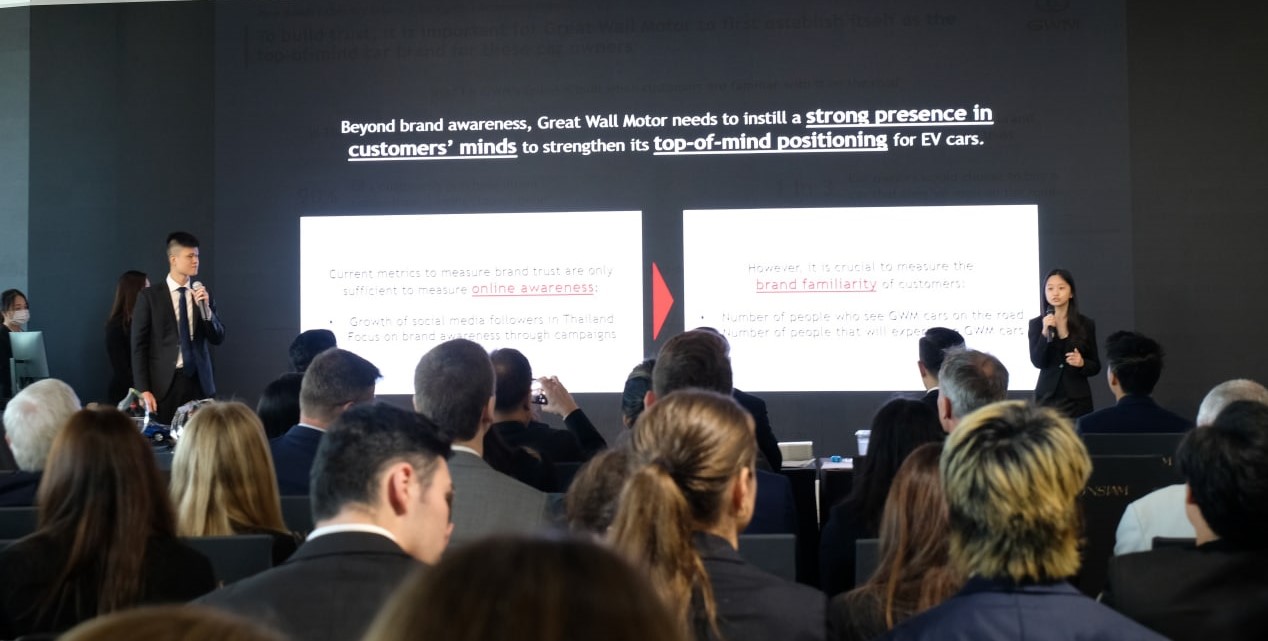 Team Cognitare impressed the panel of industry experts, consultants and C-suite executives with their innovative strategies aimed at enhancing brand visibility and strengthening consumer trust by leveraging physical experiences and platform connectivity. The team also provided insightful recommendations on how GWM could increase the sales of its EVs.
The SMU team stood out with their excellent teamwork and engaging presentation to become the only Asian team to advance to the final round. There, they faced off against finalist teams from the University of Melbourne, University of Florida, and University of Auckland, before clinching the 1st Runner-Up prize.
"It's been a tough challenge navigating the nascent and highly-nuanced EV industry in Thailand. Our success today would not have been possible without the unwavering support from Lee Kong Chian School of Business, our faculty advisor, Dr Ma Kheng Min, and senior members of Cognitare", Chu Han added.
Congratulations, SMU Cognitare, for adding another feather to your cap!