Robowealth: Bringing Investment Opportunities to the Masses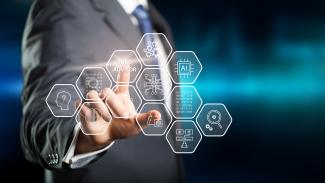 Founded in 2017 by Chonladet Khemarattana, Robowealth Group is a financial technology (FinTech) start-up that sought to capitalise on the digitalisation trend to reach consumers through an app that is easy to download and user friendly. The FinTech start-up offered a variety of products and services, not only to different individual consumer segments but also to financial institutions.
Chonladet, Robowealth's CEO observed that many low-income consumers in Thailand were underinvested and there was a need to improve access to education for children from lower-income families and to create better social safety nets. According to him, "Saving and investing is a necessity for all of us, especially those who aim to grow their wealth for retirement. With medical advancement, people live longer and have more needs to spend their money post-retirement age. Hence, financial planning needs to start early. A good start would be to divide our income into three parts. The first portion is for use in our daily lives. The second portion is for use in case of emergency. And the rest should be used to invest in any assets that generate a return at least higher than the inflation rate. By doing all these, people will eventually achieve financial freedom." He believed Robowealth could contribute to provide investment opportunities to every Thai citizen.
Like many FinTech start-ups, Robowealth emerged partly due to the dramatic changes to the investment advisory brought about by technology. Traditionally, the investment advisory industry advised high net worth individuals about managing their investment portfolios. Relationship managers would work with clients to assess their investment goals, risk tolerance, and time horizon before implementing an investment strategy. Based on the resulting investment policy statement, the portfolio manager would embark on the asset allocation process. The portfolio manager in turn needed to read relevant business news and meet with investment analysts, researchers and economists in order to maintain an in-depth understanding of market conditions, trends, and the overall economic outlook. It was a knowledge-intensive, laborious, and relationship-driven business.
Over time, the industry became more automated as advanced technology allowed firms to develop user-friendly digital platforms that used algorithms to drive investment decisions. The progress of artificial intelligence meant that machines could digest massive amounts of data to make recommendations based on programmed investment models. Robo-advisory was a fast-growing area of FinTech solutions in wealth management, and robo-advisors were robots on digital platforms that provided investment advice based on pre-programmed instructions.
With his banking and business development experience, Chonladet saw the potential to disrupt the investment advisory industry in Thailand and promote greater financial inclusion. He felt that the small investor base was due to a lack of access to investment advisory services.
Explaining why the locals were underinvested, he said, "We figured out the pain points that prevented people from investing. Firstly, Thais perceive investing to be risky. Secondly, they think it is too difficult to start gaining knowledge. Thirdly, they think that it is time consuming; in order to invest profitably, they will need to devote time to sitting in front of the computer and looking at the stock charts. Lastly, they think they need to have a lot of money, as investing is only for rich people. Portfolio managers would pay no attention to them, because they have too little money to start with."
With Robowealth, Chonladet shared how the investing process would be more efficient, "We offer a one-stop service where clients can perform tasks such as account opening, deposits, and withdrawals via the app. They don't need to go to the post office to send physical mails, they don't need to sign any papers."
Robowealth had grown steadily, and regulators and other industry participants were recognising it as a leader in the robo-advisory and mutual fund investment field. Chonladet remained committed to building a financial ecosystem that would help Thais from all walks of life achieve their retirement goals. He commented, "Together, we need to provide every Thai with convenient, user-friendly, and reliable investment channels. The service provider could be my company, my partner, or even any other company. We do not want to compete just for current market share. We want to increase the size of the pie so that Thai people can access efficient investment channels."
Written by Chiraphol New Chiyachantana, SMU Assistant Professor of Finance (Education); David K. Ding, SMU Associate Professor of Finance (Education); Pattarawan Prasarnphanich, Thailand Councillor at ASEAN Chief Information Officer Association; and CW Chan, Case Writer at The Centre for Management Practice (CMP) at SMU; this case study analyses how Robowealth used technology to build user-friendly digital platforms that harnessed algorithms to drive investment decisions.
To read the case in full, please visit the CMP website by clicking here.