SMU Academy and Straits Interactive launch new Advanced Certificate in Data Governance Systems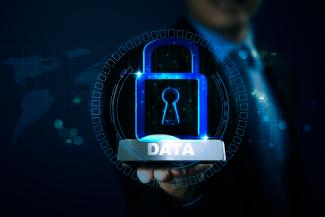 The programme will address data governance issues exacerbated by the pandemic and shortage of qualified data protection officers
Broad range of course modules will deepen knowledge in ASEAN's new Data Management framework, Data Protection Audit Management and Mobile Apps
Singapore, 25 March 2022 - Singapore Management University's (SMU) professional training arm, SMU Academy, and Straits Interactive announced a new Advanced Certificate in Data Governance Systems which addresses data governance issues exacerbated by the pandemic and the shortage of qualified data protection officers. The programme is scheduled to begin in May 2022.
Programme Modules
The objective of this advanced certificate is to assist individuals and Small and Medium Enterprises (SMEs) to address the most pressing data issues in today's post-pandemic world. The programme consists of the following modules, which can be taken in any sequence:
Digital Data Governance Frameworks and Standards
Data Protection Risks and Audit Management
Mobile Applications: Privacy by Design and Design Thinking
Concepts and Principles of Records Management in Today's Digital Environment
Implementing a Compliance Management System ISO37301
Implementing the Privacy Information Management Standard ISO27701
Preparing SMEs for Data Governance Management
Jack Lim, Executive Director, SMU Academy said, "In line with Singapore's goal to be a trusted business hub, the new Advanced Certificate prepares SMEs to effectively govern data and thrive in a digital ecosystem based on trust and accountability in the post-COVID-19 era. Combined with the existing data protection courses that we offer, SMU Academy now provides the most comprehensive adult-learning roadmap for data protection officers and professionals in Singapore."
Participants who successfully complete the Advanced Certificate in Data Governance Systems, as well as the existing Advanced Certificate in Governance, Risk Management and Data Compliance (GRC) will be awarded an Advanced Diploma in Data Governance and Management by Singapore Management University.
Data Protection Oversight
Kevin Shepherdson, CEO, Straits Interactive said, "Straits Interactive is proud to partner SMU Academy yet again to help enhance data protection competencies in Singapore, taking into account the latest innovations and developments in the region. As we move into the post-pandemic phase, this new Advanced Certificate takes data protection competency to the next level towards data governance, covering specific areas such as compliance management systems, mobile applications, data protection audits and records management."
SMU Academy strives to prepare Singapore's workforce with the competencies and career resilience required for today's rapidly changing world, especially in a post-pandemic world. The module 'Data Ethics and AI Governance Frameworks' under the Advanced Certificate in GRC was the first in Singapore to cover Data Ethics. The module on 'Mobile Apps: Privacy by Design & Design Thinking' will also be the first in Singapore to cover Design Thinking and Mobile Apps.
With the launch of the Advanced Certificate in Data Governance Systems, SMU Academy and programme partner, Straits Interactive now offer more than 25 data protection-related courses.
To date, these programmes have had more than 8,000 enrolments, covering the following specialisations:
Advanced Certificate in Data Protection Principles
Advanced Certificate in Data Protection Operational Excellence
Advanced Certificate in Governance, Risk Management and Data Compliance
Practitioner Certificate in Personal Data Protection