Student Entrepreneurs from SMU's Newest College are Steering Social Causes to Benefit Society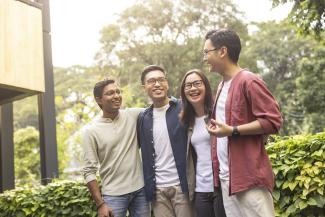 The experience of being cyberbullied in school turned Jamie Yau into a student entrepreneur. Motivated to create a safer space for youths on the internet, Jamie and a likeminded classmate launched Empathly, an AI that uses behavioral nudges and back-end filters to combat hate speech online.
This semester, Jamie is one of a group of student entrepreneurs enrolled in the Singapore Management University (SMU)'s seventh and newest school, the College of Integrative Studies (CIS). Her fellow student entrepreneurs within the CIS cohort include Rachel Han, co-founder of a circular packaging initiative for businesses, Package Pals; Arif Woozeer, who created Kura Kura, a gamified app to help Gen Zs develop meaningful social connections; Lauren Koek, who launched not-for-profit organisation Future Lawyers to educate and demystify students about careers in law; and Pranav Krishna, CEO of ShareRight and concurrently holding multiple founder roles across green-focused start-ups.
Taking tangible action to actualise their passions for social causes forms an unifying element amongst these student entrepreneurs. As they undertake their undergraduate journey with SMU CIS and push the boundaries of what's possible, the students share their motivations and aspirations.
"I wanted to do something for the environment"
Pranav, who is doing an Individualised Second Major in Sustainable Social Development, had always had an interest in climate change and wanted to do something for the environment. When the COVID pandemic struck and smaller businesses were hit hard, he hit upon the idea of helping them reduce their expenses through the sharing economy, with ShareRight.
"This motivated me to establish a startup that allowed businesses to optimise the use of their storage spaces or tap on those of other businesses (first in Singapore)," said Pranav, who also co-founded Flint, a Singaporean youth-led startup that works on sustainable lifestyle tech and paper batteries. The energetic entrepreneur has also created EcoCupid, an environmentalist-focused social network platform that curates inspirational projects and educational content through multilingual media.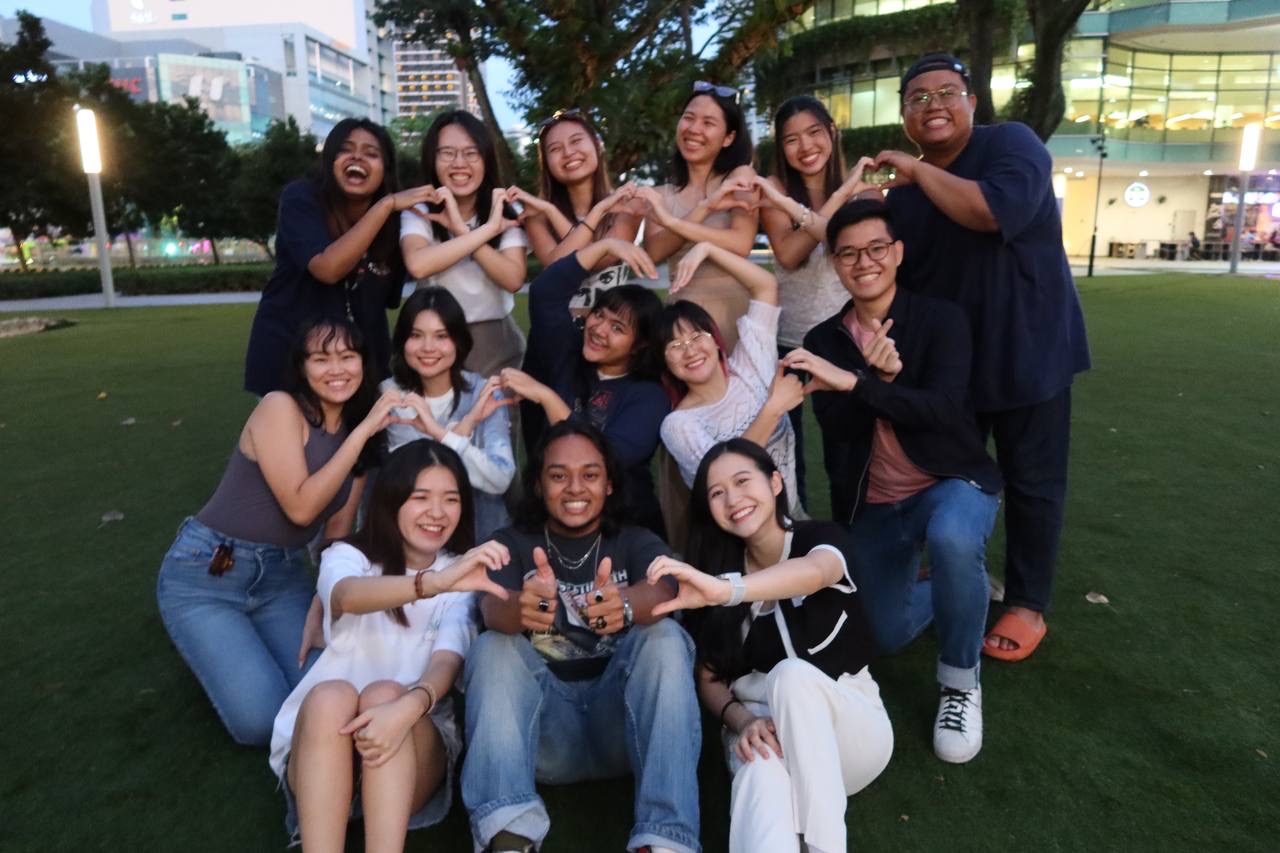 The recent pandemic had likewise triggered inspiration in Rachel, who is arming herself with an Individualised Second Major in Urban Sustainability and Innovation.
"My passion for sustainability and sense of responsibility to preserve the environment inspired me to set up Package Pals with a likeminded friend in May 2020, at the height of the circuit breaker," shared Rachel. Founded on the principles of Reduce and Reuse, the first-of-its-kind startup seeks to give single-use packaging new life by collecting and distributing second-hand packaging to local businesses for reuse. Besides encouraging the reuse of typically single-use packaging, the startup helps to reduce the usage of brand-new packaging. Package Pals also raises awareness on topics around waste management in Singapore and responsible consumption through public events, educational talks and facilitated workshops.
Addressing the downsides of digitalisation
"Growing up with Nintendo and iPads, I grew to love social media and the digital space. Yet the experience of being cyberbullied in secondary school alerted me to its dangers. With a likeminded friend in polytechnic, we created a software that doubles down as both a deterrent and a contingency to hate speech online: Empathly. Since then, I've found a good home base to continue advocating for online safety. Cyber Youth Singapore is a youth-led non-profit organisation. Here, I co-lead the partnerships division, where we pursue and forge meaningful partnerships that contribute to our core mission," said Jamie, who is starting her freshman year with SMU CIS this semester.
"This initiative has not only highlighted areas where Singapore can further enhance its online safety net but has also instilled a sense of security. I see both individuals and our country collectively making efforts to be mindful of our online spaces, creating a safer digital environment," added Jamie.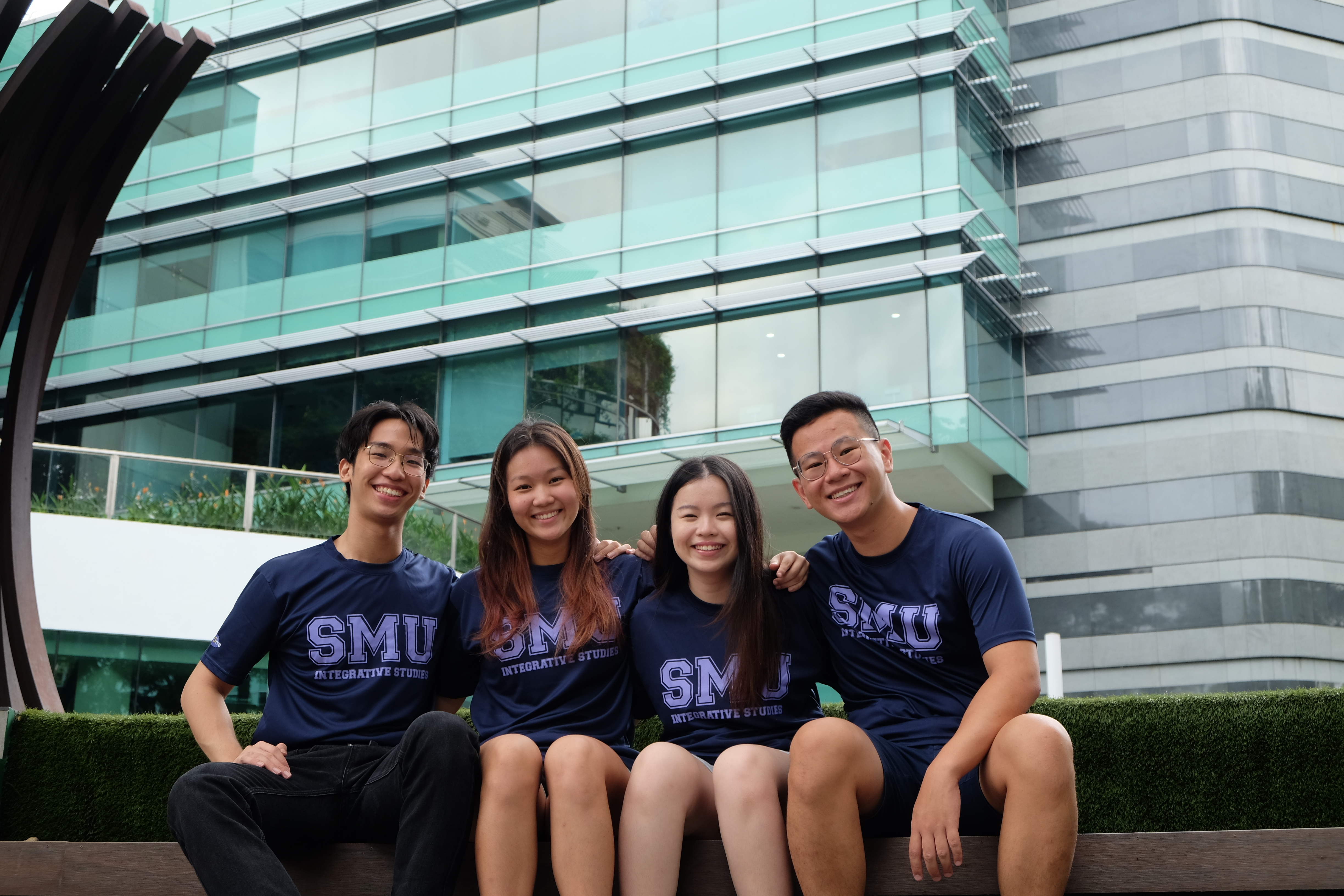 Along this vein, Arif recognises the double-edged sword of technology and the need to manage its effects on everyday life. The founder of Kura Kura, a gamified peer support and journaling app which encourages users to acknowledge their emotions and share them with others through themed prompts, has always had a fascination for technology, specifically machine learning and AI.
Elaborating on his motivation for creating the app, Arif said, "I'm especially concerned about technology's ramifications on society and on a more individual level, its effect on our health and well-being. In the face of social media apps like Instagram and TikTok, which use engineering algorithms to keep us hooked, I created a technological solution focused on building a kinder and more socially resilient world."
Having chosen an Individualised Second Major in Digital Transformation of the Mind, Arif plans to work on an applied capstone that realises his inter-disciplinary goal of formulating answers to several questions percolating on his mind.
"How do we reconcile the need to disconnect with the benefits that technology provides? How do we draw the lines between protecting user privacy while protecting their lives? Should the technology that we build adhere to certain moral and ethical standards? What will be the implications if we continue our unfettered technological advancement on a macro (societal) and micro (individual) scale? How can future business leaders and entrepreneurs play their part to ensure that we stay on the right track? Kura Kura raised questions around entrepreneurship and social innovation that I intend to address through the major that I've chosen," said Arif.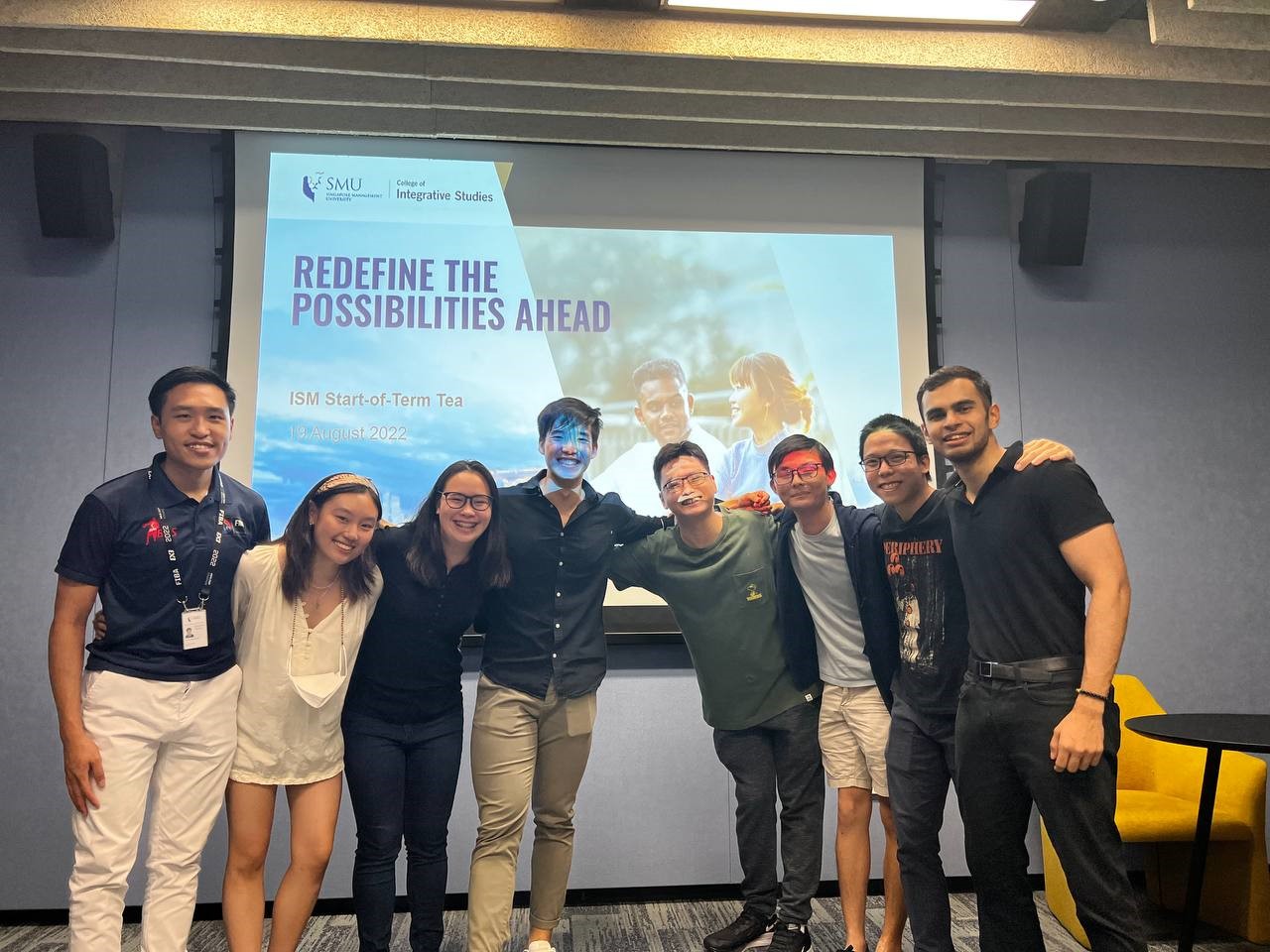 "Integrating my interests while ensuring their relevance to the real world"
Each student entrepreneur also shed light on their individual reasons for choosing an educational pathway with SMU CIS.
In Arif's case, the mandatory Big Questions module undertaken by all undergraduates at SMU prodded his interest in diving deeper into societal issues around the tech driven pathway of his first major in Information Systems.
"At SMU, I realised very quickly that a great deal of learning happens outside of classrooms, in our interactions with the people around us. I relish the opportunity to venture into the humanities and social sciences, as a complement to tech. This was triggered after taking SMU's Big Questions module, which helped me to acquire nuanced lens during the process of analysing societal issues. I began to think about how my Individualised Second Major could augment the areas of research that I was doing in my capacity as the co-founder of a mental health startup."
Lauren who is doing an Individualised Second Major in Innovation & Psychology, shared that she had dabbled in a myriad of different disciplines and topics in her pre-university days – from medical law, mock trials and business case competitions to engineering competitions. The CIS Individualised Second Major represented an opportunity for her to integrate her interests while ensuring their relevance to the real world.
"As a co-founder of an international youth organisation, Future Lawyers, my interest to be part of the startup ecosystem peaked. With so many disruptive startups changing our everyday routines, I wanted to learn more about the intricacies of ideating disruptive solutions and successfully executing them while leveraging the knowledge of human psychology. Further, given that my primary degree is in a newly emerging field, I believe that to penetrate the market, it is essential to have a better understanding of human psychology. That way, we can better encourage the uptake of technology within the law fraternity," shared Lauren.
In a similar vein, Jamie cited "flexibility, community and the edge it offers" as the game changing factors for choosing CIS.
"There are no existing educational paths, beyond CIS, that integrate my three interest areas of tech, business and social sciences. Second, it is a huge plus that CIS allows me to be a part of a pioneering community on a path of an unconventional education in Singapore. Third, CIS, in my view, outranks offers from local and overseas universities in terms of mentorship, community and flexibility," commented Jamie.