SMU Cognitare wins second prize at the prestigious McDonough Business Strategy Case Challenge in Washington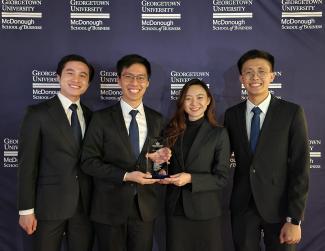 Team Cognitare, SMU's business case club, has done the University proud by achieving podium finish at the prestigious McDonough Business Strategy Case Challenge held in Washington D.C., USA. The team, comprising undergraduates Yew Jing Zheng (year 2, BBM), Ronnie Lye Kian Wei (year 4, BBM), Ooi Chu Han (year 3, BBM) and Eugene Choa (year 2, BBM), emerged first runner-up after beating 17 other teams representing universities in Asia, Canada, Europe and the United States of America (USA).
Organised by Georgetown University's McDonough School of Business, the 19th instalment of the McDonough Business Strategy Case Challenge, one of the largest case competitions in the USA, was held from 7 to 11 February 2023. The 18 participating teams pitted against each other in coming up with creative solutions to the most prevalent and urgent problems that beset the non-profit landscape.
This year's case featured Building Bridges Across the River (Building Bridges), a non-profit organisation that strives to provide under-resourced community members East of the Anacostia River with exceptional and accessible economic scholastic, medical, and environmental services. Building Bridges uses the co-location of non-profit organisations in its physical premises to achieve collective impact.
In the face of expansion to new locations, teams were tasked to think big and re-imagine how Building Bridges can effectively scale its operations and create a unified brand image. They were given 31 hours to analyse and develop strategic recommendations on how Building Bridges can achieve its vision.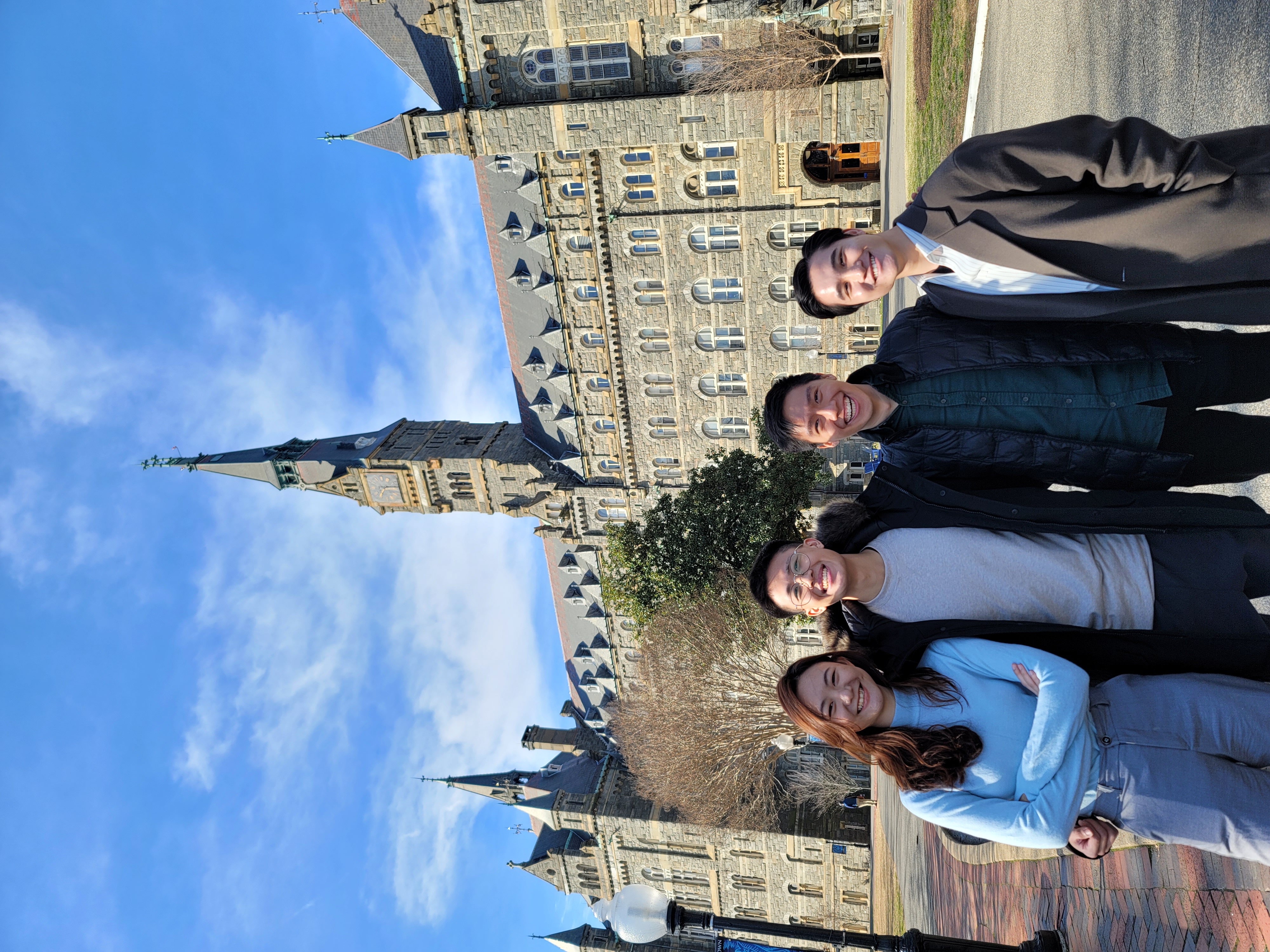 Despite the gruelling competition format and keen competition, Team Cognitare eventually emerged as divisional champions and achieved global first runners-up position. This is the second time SMU has achieved a podium finish - it came in third place in 2022. Taking the first position was USA's Emory University.
Team Cognitare had impressed the judges with their compelling strategies to: 1. Improve the way Building Bridges articulates its value proposition and mission to donors and partners; 2. Lower barriers to collaboration and cross-utilisation between NPO partners with a discount card; 3. Define a vision for how new locations can work with existing ones synergistically.
Team captain, Ronnie Lye, said, "I am very proud of my team's achievement. This has been an enriching experience. It is a reminder of the role that each of us can play in making the world a better place, to keep pushing ourselves to think outside the box, and to keep finding new and creative ways to address the challenges that our communities face."
"The team is grateful for the relentless support from the Lee Kong Chian School of Business, our faculty advisor, Dr Ma Kheng Min, and senior members of Cognitare. We are incredibly thankful to be given the opportunity to represent SMU and make our mark on the international stage," he added.
- End -