Digital Innovation with ProGlove Smart Gloves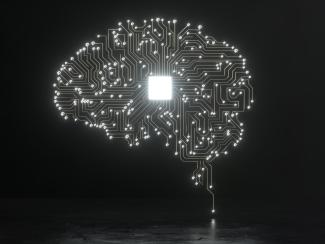 Emerging the third-place winner in Intel's "Make It Wearable Challenge" in 2014, ProGlove was introduced as a "smart glove," comprising a barcode scanner, motion detector, and radio frequency identification or RFID reader connected to the back of an industrial-grade work glove for use in high volume manufacturing.
This idea was originally conceived by a team of four who had met at the Technical University of Munich in Bavaria, Germany, and was based on observations of BMW's assembly lines, where each item had to be scanned before being assembled. The process involved finding a scanner, picking it up, scanning the component, and then putting away the scanner again. A smart glove could achieve this more quickly and ergonomically, optimising worker productivity and allowing extra steps in quality control to be included in the production.
Andreas Koenig, CEO of ProGlove, said: "The human workforce is at the core of what we do. Therefore, we develop integrated hardware and software solutions to empower the workforce and aspire to be the leaders in industrial wearables and software that enables a smarter workflow."
Koenig joined the company in 2018, having been hired by ProGlove's founders to scale the company and bring it to the next level. With pressure from investors to expand ProGlove's market quickly and avoid the threat of lower-cost solutions, Koenig needed to not only continue the company's success in high volume assembly and warehousing, but also identify new industries that could benefit from ProGlove's hardware and software capabilities.
In 2021, the company launched ProGlove Insight, an advanced analytics platform for use with ProGlove products, introducing an industry wearable scanner that fit in the palm or on the back of a hand glove. It was a cloud-based, advanced analytics solution, which had tremendous potential for adoption by multiple industries. Compared to the company's previous products, it added another layer of information and applied the idea of Human Digital Twin, which was a virtual representation of how workers collected data for analysis and visualisation from the flow of materials on the production floor. According to ProGlove's press release, Insight is an advanced analytics platform that collects data from its MARK barcode scanners, and contextualises it as actionable insights for users.
Koenig knew the ProGlove Insight was the next step that was right for the company and would allow their client companies to capture data from their production and logistics easily, directly and in real-time, thereby providing instantaneous visibility and useful analyses for process optimisation and management. He was excited to see how the new Insight would be applied in different industries. The potential for ProGlove's solutions to make effective and immediate impact in the drive for digital transformation was already proven. He believed Insight would bring ProGlove to the next level. The question on his mind was of how Insight could be applied to more industrial settings.
Written by Wee Kwan Eng, SMU Senior Lecturer of Operations Management; Holly Ott, Adjunct Faculty Operations Management at SMU and Cheah Sin Mei, Assistant Director at the Centre for Management Practice (CMP) at SMU, this case study introduces Industry 4.0 concepts and shows how digital innovation can have an impact on time and quality in production and service lines as well as worker and customer satisfaction. The case also examines how ProGlove identified the potential for digitalisation and how its smart gloves improve speed, quality, and ergonomics in various industries.
To read the case in full, please visit the CMP website by clicking here.