SMU adds another sustainable building to its city campus
New integrative, seven-storey building is home to two Schools, four research centres and a research lab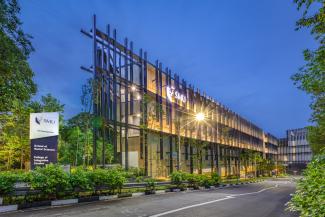 Singapore, 28 October 2022 (Friday) – Singapore Management University (SMU) today officially launched a new seven-storey multi-use building that adds over 12,700 square metres of teaching, learning, research and faculty space to its footprint. The ceremony was officiated by Guest-of-Honour Mr Heng Swee Keat, Deputy Prime Minister and Coordinating Minister for Economic Policies, in the presence of 250 guests and SMU faculty, staff, students and alumni.
From architectural design to construction materials, methodology and building technology, the development pushes the bar higher in energy efficiency, indoor environmental quality and sustainable operations and management. In recognition, it achieved the prestigious Building and Construction Authority (BCA) Green Mark Platinum (Super Low Energy Building) award in 2020.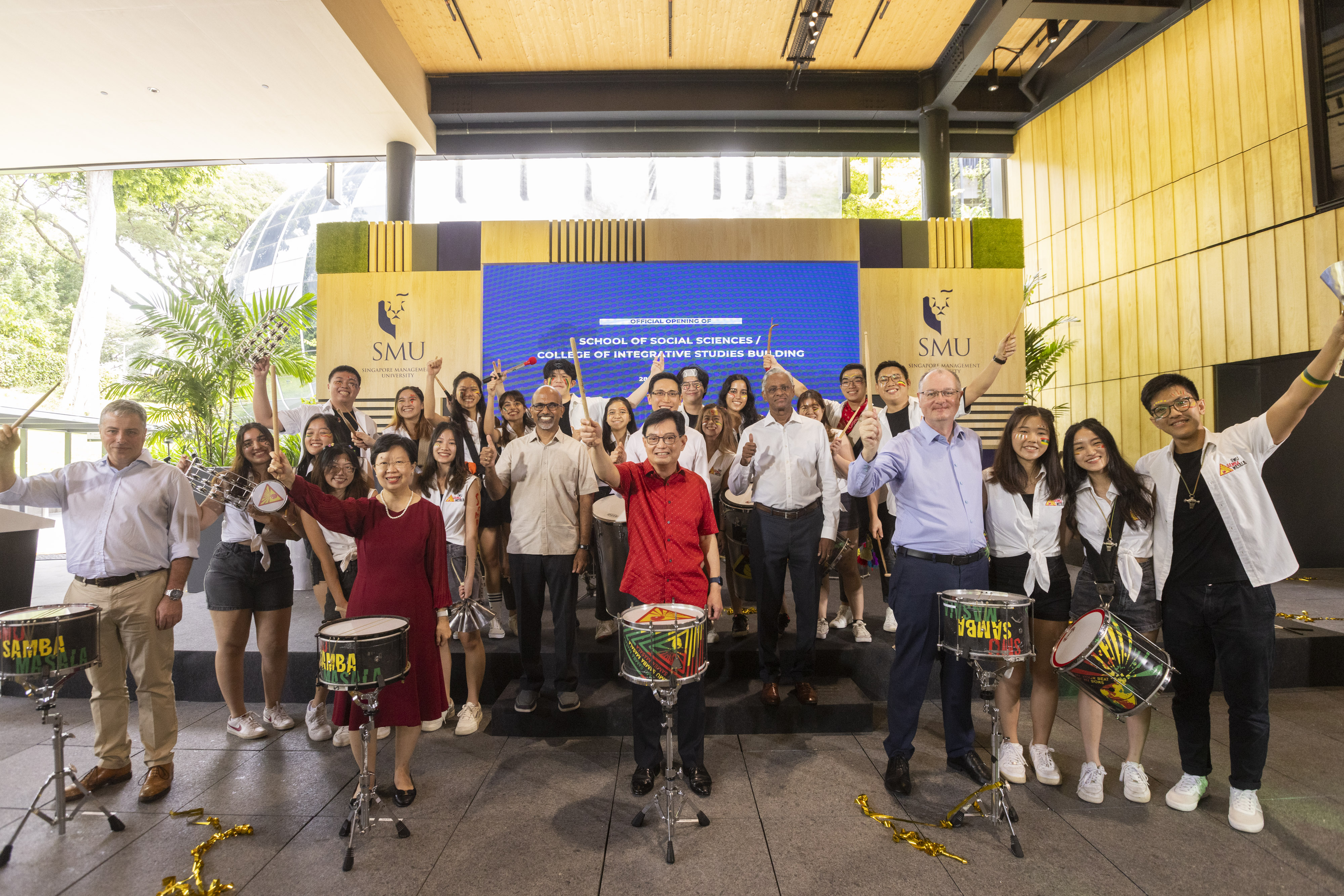 To lower the carbon footprint of the new building, Mass Engineered Timber (MET) with modular steel structures was used instead of the traditional reinforced concrete structure. Furthermore, the building adopts prefabricated modular timber façade panels and factory-assembled modular Mechanical Electrical Plumbing (MEP) systems. The building also boasts significant energy reduction through multiple 'green' features, including a rooftop solar farm to harness renewable energy. With the addition of this facility to the rest of SMU's existing rooftop solar farms, the University is now the largest solar power plant in Singapore's city centre. Guided by the University's Sustainability Blueprint, these proactive efforts illustrate SMU's commitment towards the highest industry standards in environmental sustainability.
As with the rest of the SMU campus, the project, which was constructed at a cost of approximately S$100 million, was designed with the ethos of integration, openness and porosity in mind. Located next to the Yong Pung How School of Law and just across Fort Canning Park, the building provides yet another corridor for members of the public to access and enjoy the lush greenery and rich heritage of the Park. It also enables seamless sheltered connectivity (aboveground and underground) throughout the entire SMU campus, extending from the Bras Basah precinct to Fort Canning Park.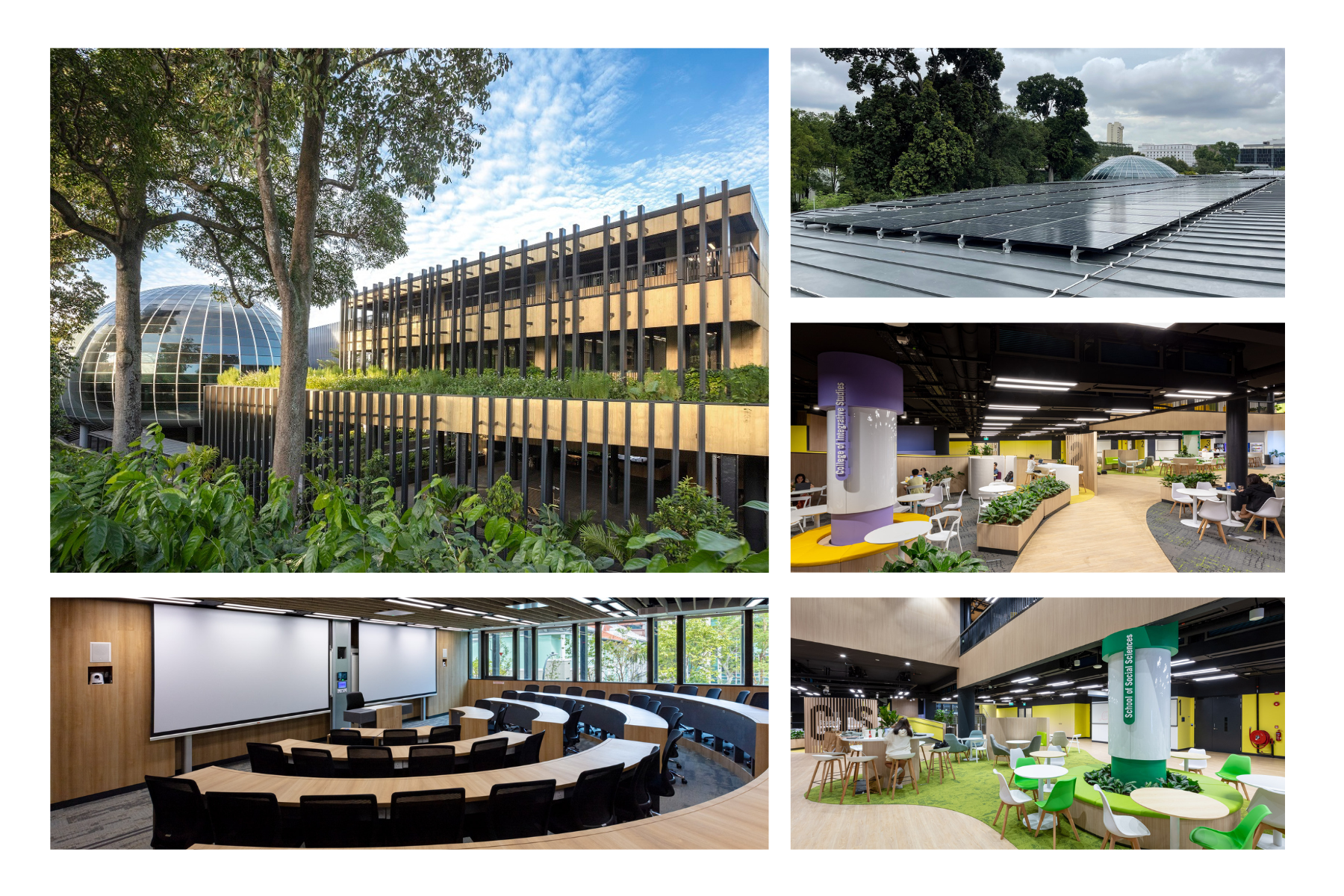 Across seven storeys, the building is home to the School of Social Sciences (SOSS), which is celebrating its 15th anniversary this year; and the College of Integrative Studies (CIS) established this year. The building also houses the Wee Kim Wee Centre, the Centre for Research on Successful Ageing, the Lien Centre for Social Innovation, the Secure Mobile Centre and the Research Lab for Intelligent Software Engineering.
Having grown significantly over the past 15 years, SOSS is now home to more than 800 undergraduate and postgraduate students, and 40 faculty members, a healthy increase since its inaugural intake of 76 Bachelor of Social Science students and 10 faculty members in 2004. The School now offers four majors and three second majors via a rigorous yet flexible curriculum, and has nurtured over 2,500 graduates, with many notable alumni among its graduates, including national athletes, change makers, entrepreneurs and social entrepreneurs.
The CIS, SMU's seventh school, was established earlier this year and is a strategic element of the University's Vision 2025 of growing impact and transforming education. Playing a pivotal role in helping students traverse and integrate the disciplinary areas associated with the other SMU Schools – Accountancy, Business, Economics, Computing, Law and Social Sciences, CIS will nurture graduates who will find novel interdisciplinary solutions beyond traditional paradigms to contribute to industry and society in impactful ways.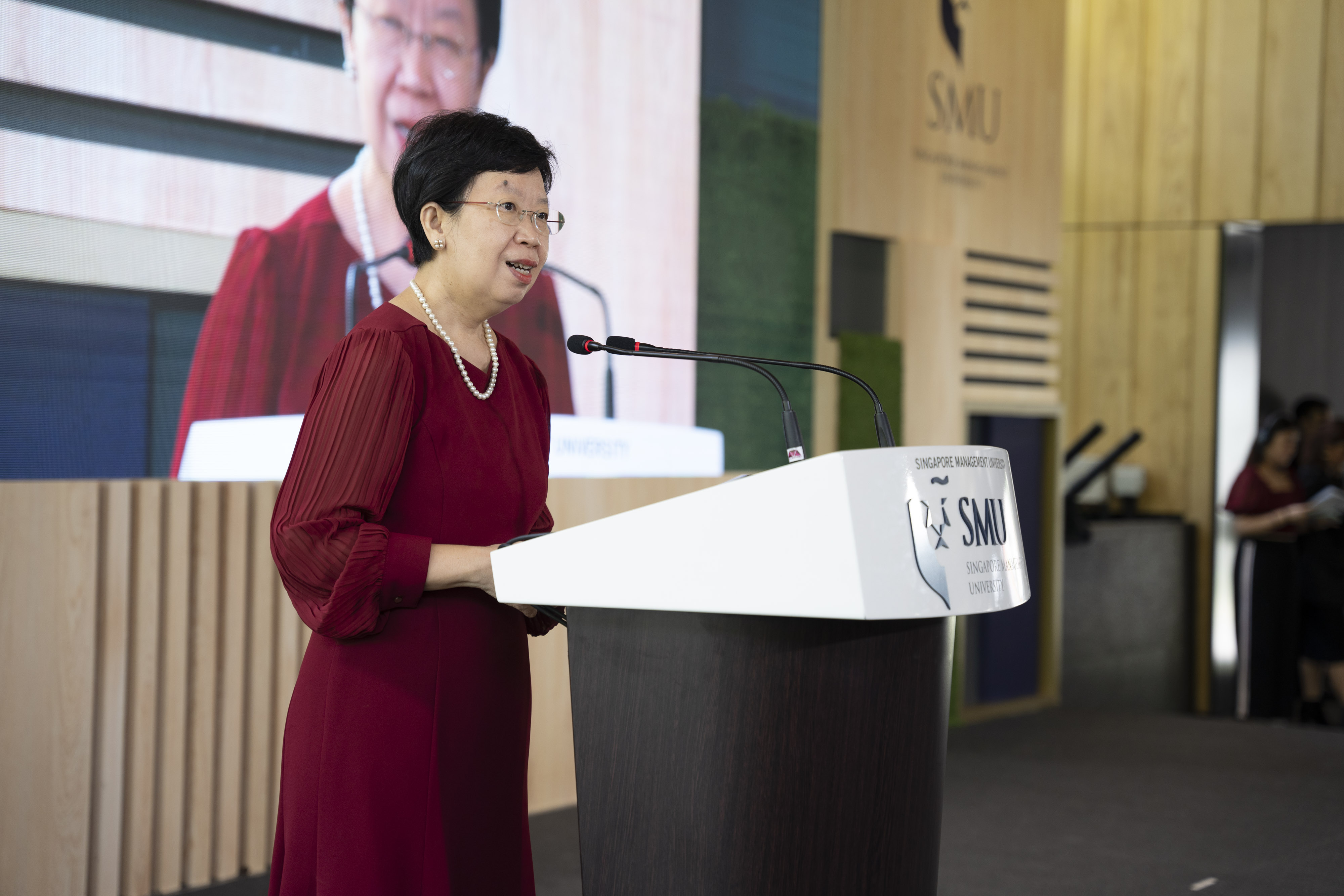 SMU President, Professor Lily Kong, said, "The SMU campus is a very special one. It was designed, integrated and constructed in the heart of a fully developed cityscape. The growth of our campus footprint in this vibrant precinct and the addition of this sustainable building signals the strengthening of our roots here as a unique, global city university with ever stronger ties with our communities and stakeholders in the heart of Singapore."
"This new building encompasses hardware and software that are aligned to SMU's Vision 2025. It is a wonderful new addition to our campus, as our university continues to respond nimbly to a world of new challenges and opportunities. We are deeply grateful to be located in the heart of the city, and will continue to play our part in engagement and impact," she added.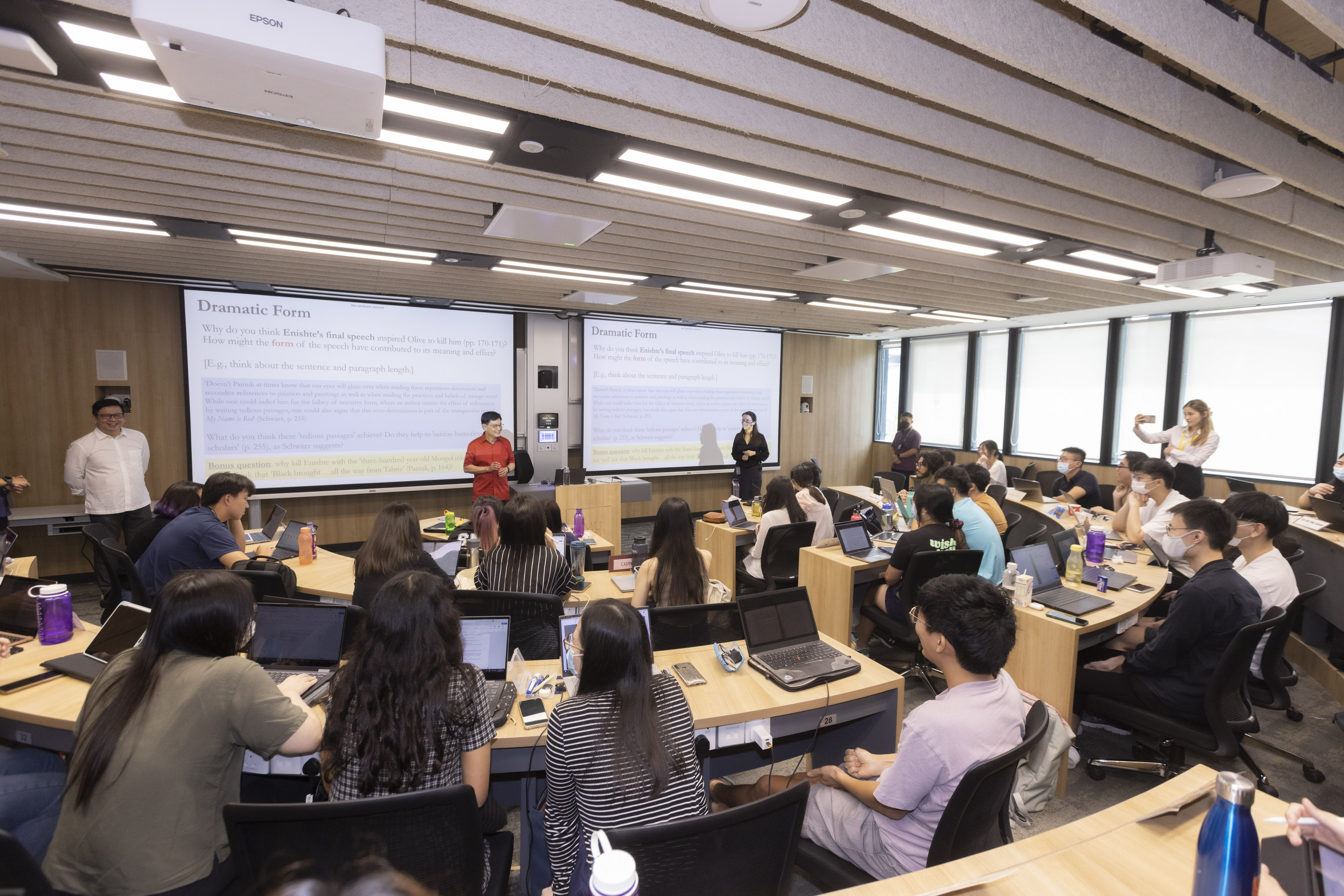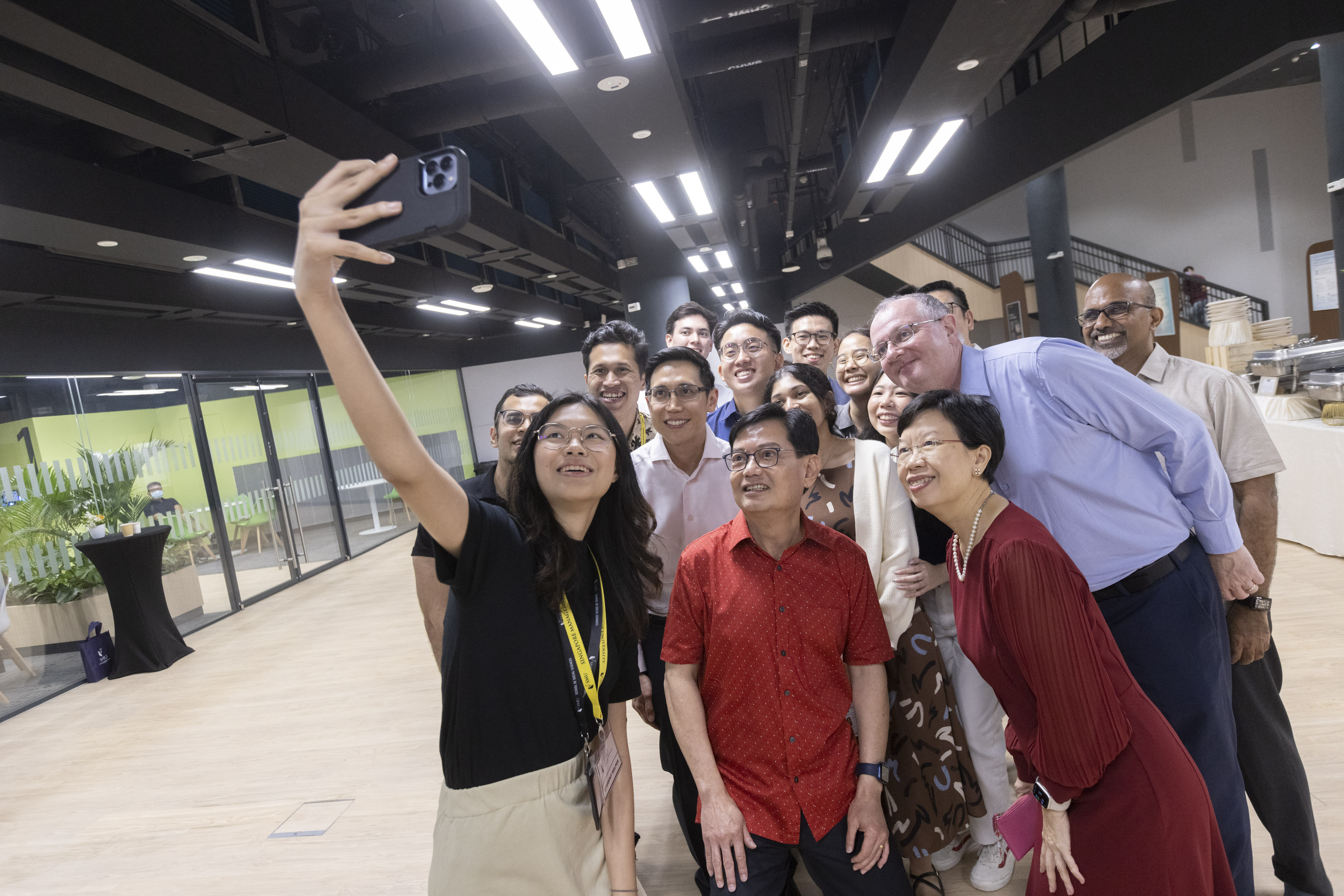 - End -
Enclosures (in pdf below)
Annex 1 - Sustainable features of the SOSS/CIS building
Annex 2 - Key facilities and spaces in the SOSS/CIS building
Annex 3 - SMU School of Social Sciences celebrates 15th Anniversary
Annex 4 - About SMU College of Integrative Studies