2GETHER AS 1, for SMU Arts
It's a celebration of sights and sounds - and hope for the future, as the SMU community comes together to wrap up 2021 with its annual arts spectacle.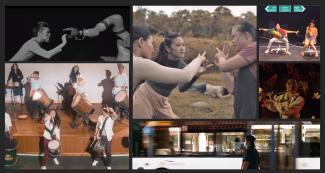 SMU's recently concluded arts festival took a new calendar slot for 2021, which coincided with the year-end festive season. And what a gift it turned out to be.
The University's annual arts showpiece, held officially from 30 November to 30 December, presented six sophisticated creations which together sung a hopeful tune: that no matter what form or medium they take, when there is artistic will – filled with resilience, glued by unity and wrapped with innovation – there is always a way, even as virtual incarnations.
The beautifully-crafted packages were based on the festival theme of unity, yet centred on a specific concept and subject matter – carefully developed, curated and connected as part of an overall thought-process.
In a nutshell, Sentience presented a surreal interpretation of humans living with technology. From coexistence, the idea behind Rhythmology was born to showcase the unity of Asian beats, with a delve into Singapore-based foreign Asians working in solidarity to provide for their families in Home ∙ Work. Turning introspectively, entwine explored our symbiotic relationship with nature, while On North Diversion Road pursued the study of relationships further through the trials and tribulations of couplehood. Finally, with all coming together, SMOOJazz portrayed our community as one in harmonious symphony.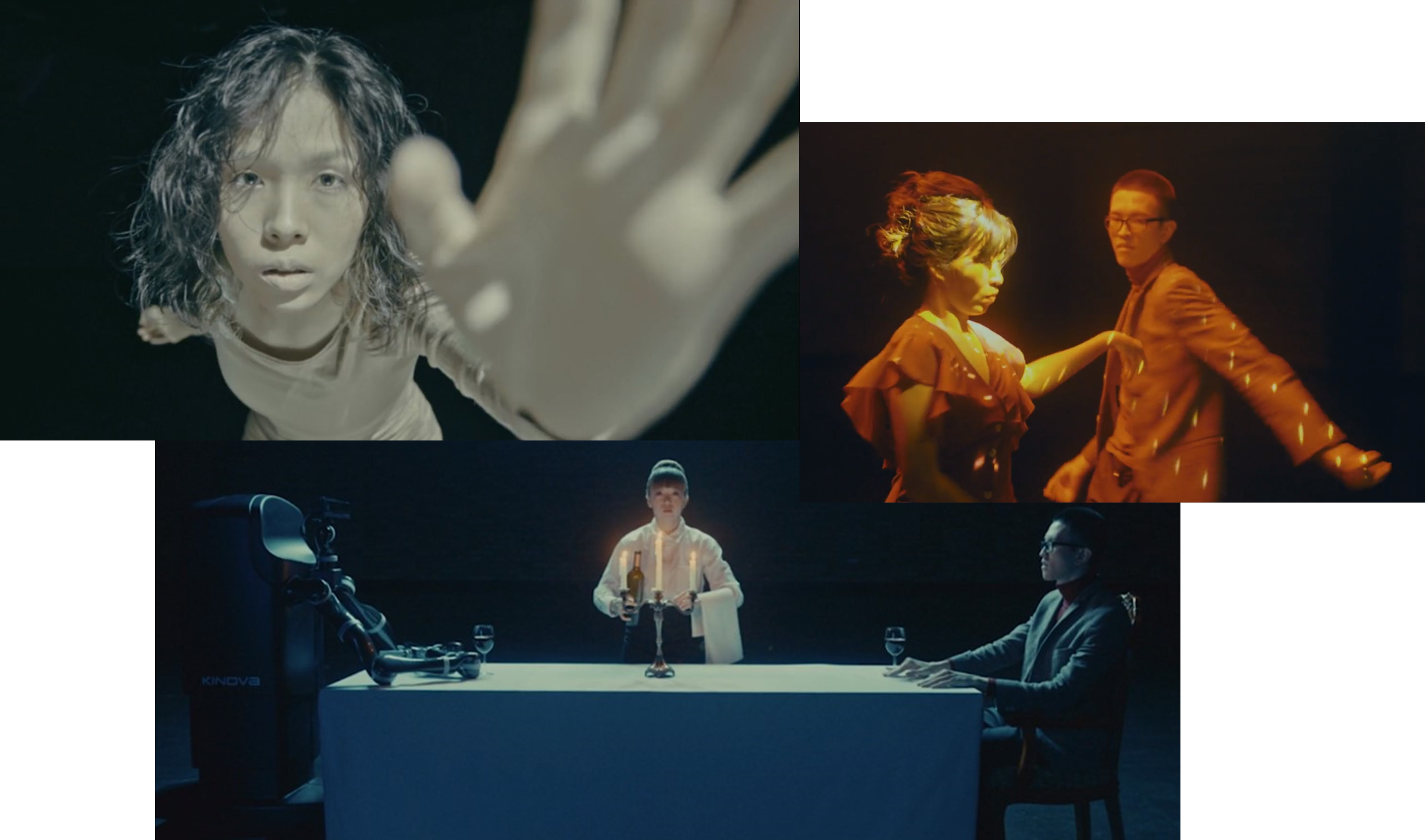 Never mind that the now-endemic Covid-19 and its mutiny of variants have once again robbed the annual festival of a second year to showcase SMU arts in its full physical splendour; staff producers, student assistants, and more than 300 dancers, singers, actors and visual artists from 15 arts CCA clubs pulled off a creative heist with some pretty inspired fair: humans and robots tangoed together for the first time, ingenuous editing magically grew small performing groups bound by proximity constraints, mood music and ambient lighting added life and inspiration, SMU community reps blew their trumpets in celebratory unison, and multi-camera videography allowed audiences to choose-your-own-perspective.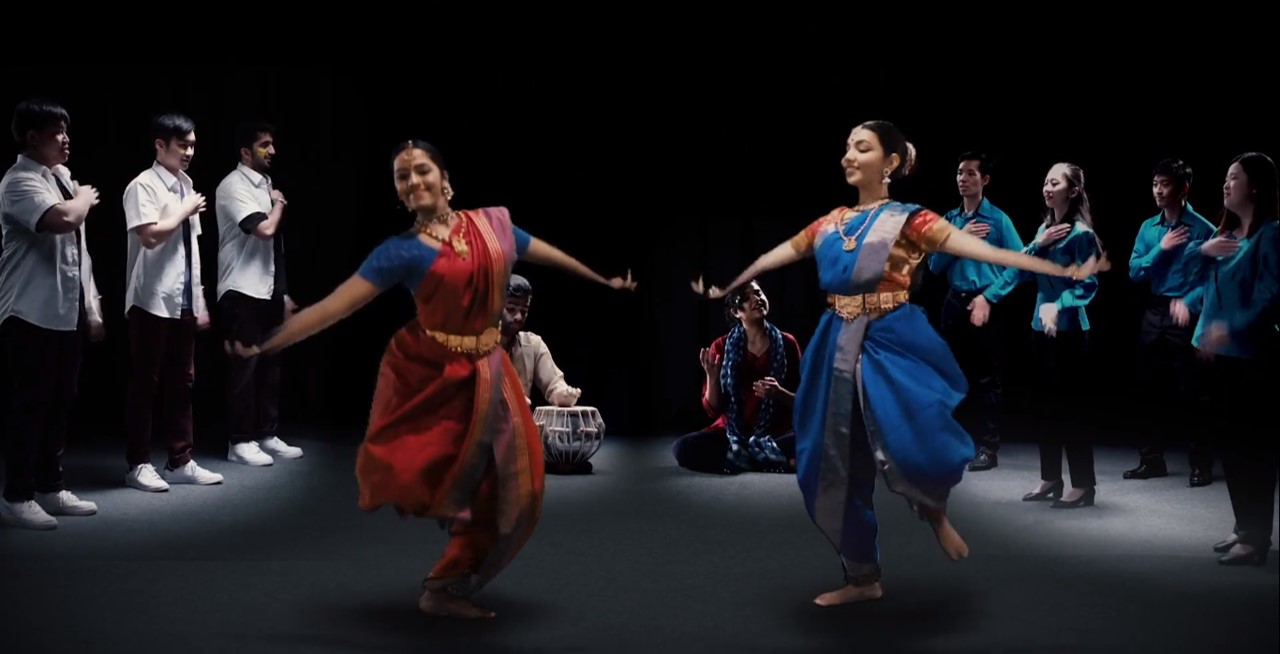 Yes, SMU Arts Festival 2021: 2GETHER AS 1 may have been mostly virtual, but it was evident that while the festival theme rang true in the curation of programmes – which married two or more artistic genres, performing groups or communities into each piece of work – it also accurately reflected how organisers and helpers huddled to conceptualise and deliver a meaningful show de force in the face of Covid's slew of challenges.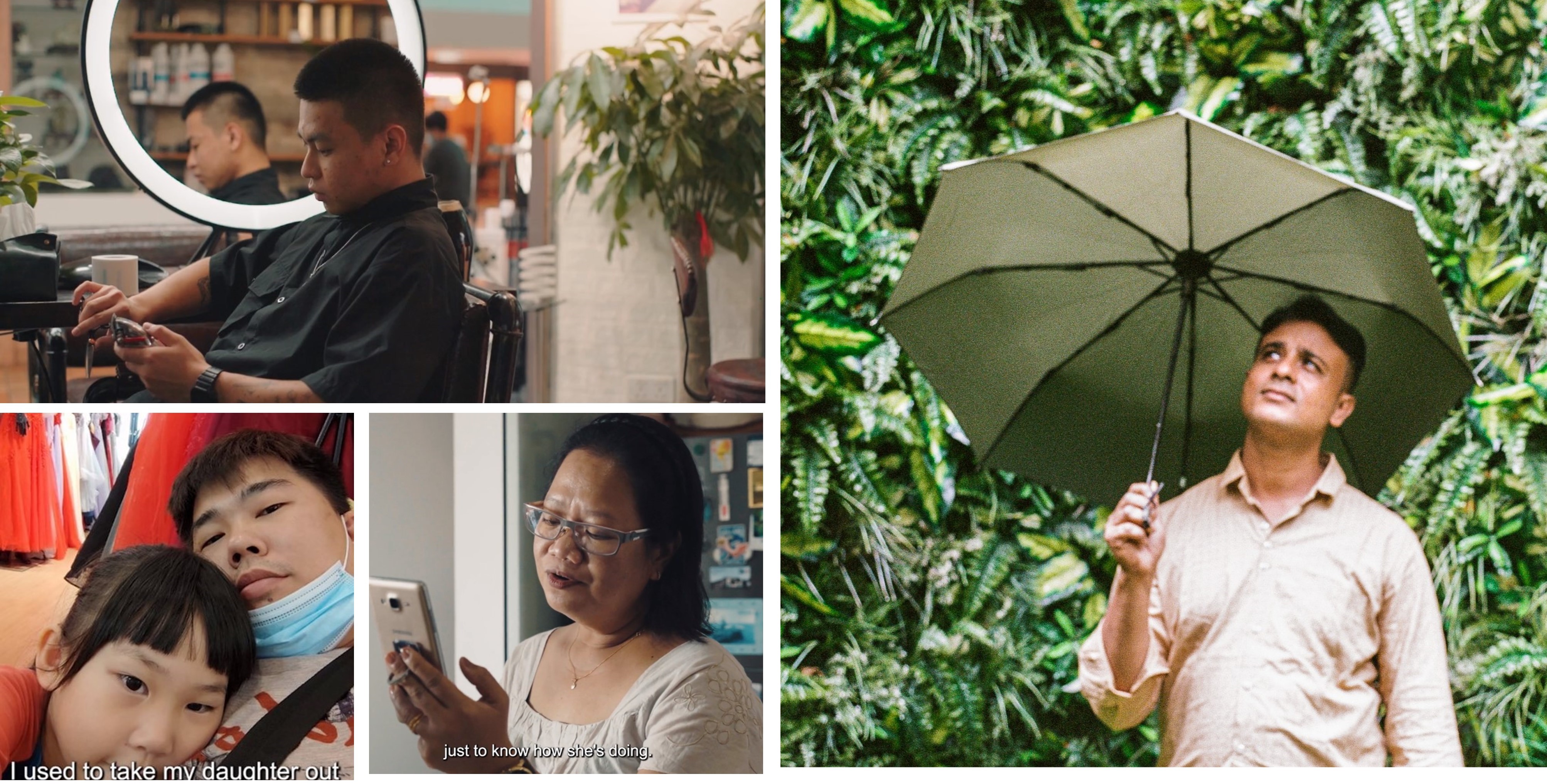 Festival director, Seah Wee Thye, who heads the Office of Student Life's Arts, and Creative Experiences & Partnerships Teams said 2GETHER AS 1 was a tribute to the University's 21st birthday, as well as a rallying call to affirm a message of this time: that we must adapt, evolve and come together as one, especially during moments of test. To emphasise these, the organising team ensured that artistic collaborations pillared the festival programming.
"It was an intentional effort to involve talents from diverse student clubs in various works of intersections, as well as bring different communities and disciplines together. We also expanded our collaborative worlds and invited leading Singapore artists to mentor and co-create with our students," explained Wee Thye.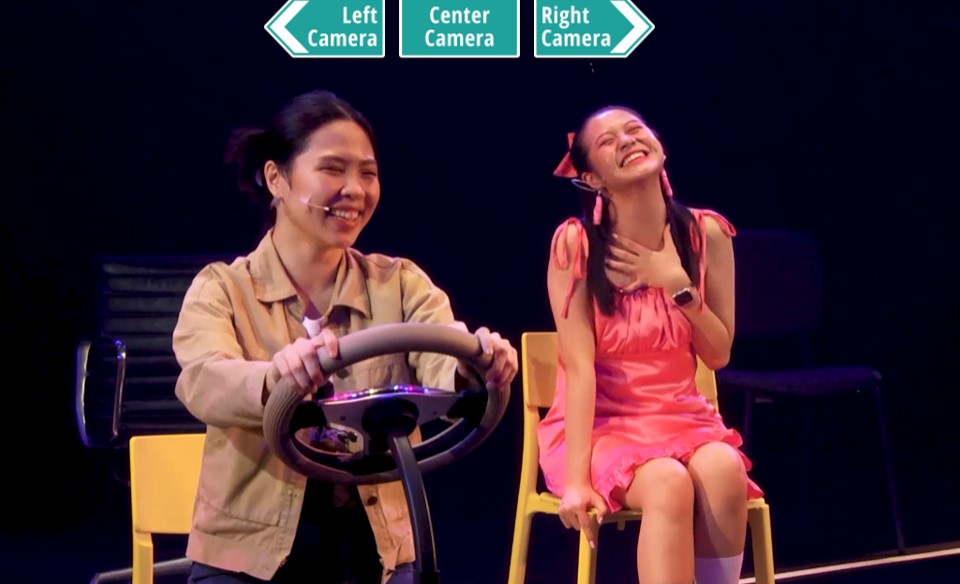 A physical festival launch was held on 5 December, with Guest-of-Honour Minister for Health and former Education Minister Ong Ye Kung, SMU Chairman Ho Kwon Ping, SMU President Professor Lily Kong, members of SMU senior management, student performers and leaders, alumni, and guest collaborators in attendance. The opening, hosted by student emcees from SMU Broadcast & Entertainment, featured a mix of digital programme snippets, exclusive production insights and physical dance showcases from two festival works.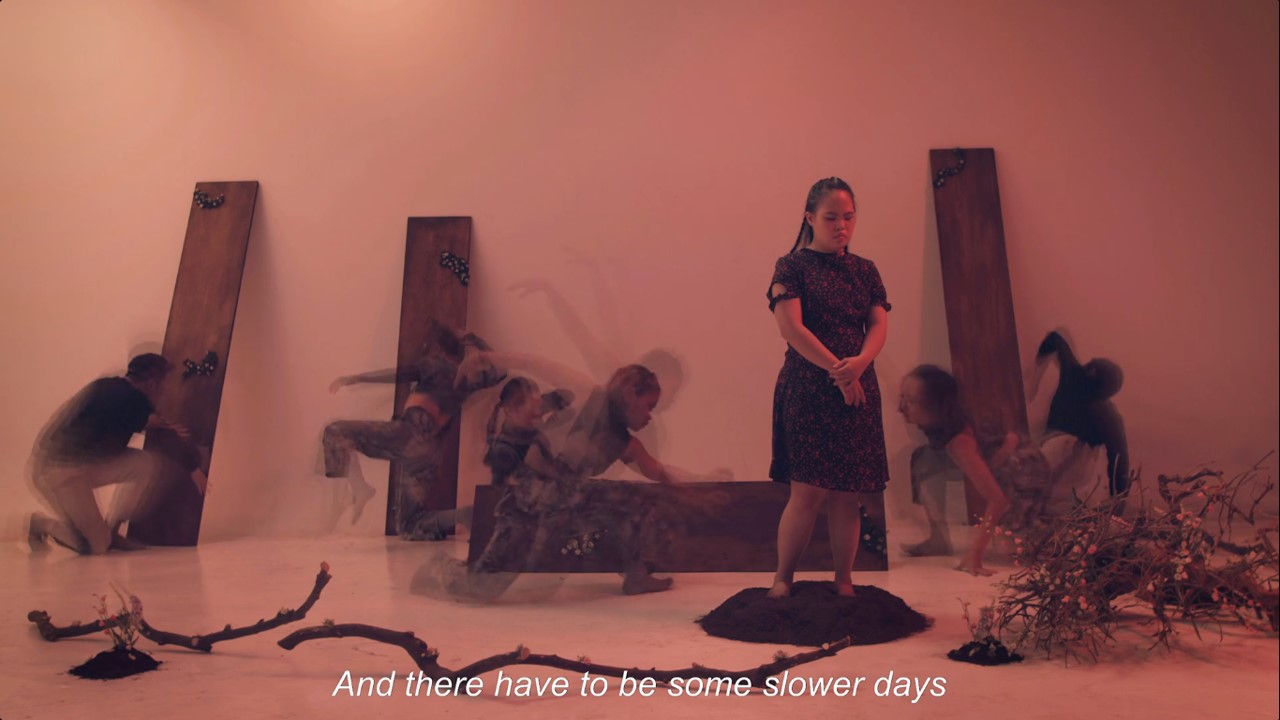 All festival programmes were free for local and global online audiences, and there was also a chance for viewers to win prizes by submitting interpretative works based on the festival theme. Like last year's installation, viewers could donate to the SMU Resilience Fund to support SMU students and their families financially impacted by Covid-19.
The month-long festival attracted more than 35,000 page views with 56% of visitors tuning in to their first SMU Arts Festival. A festival survey also revealed that 97% of those polled said they appreciated the arts more after viewing the programmes, with the festival gaining a 93% audience satisfaction score, compared to 86% for last year's – and this itself, is worthy of an arty cheer 2GETHER!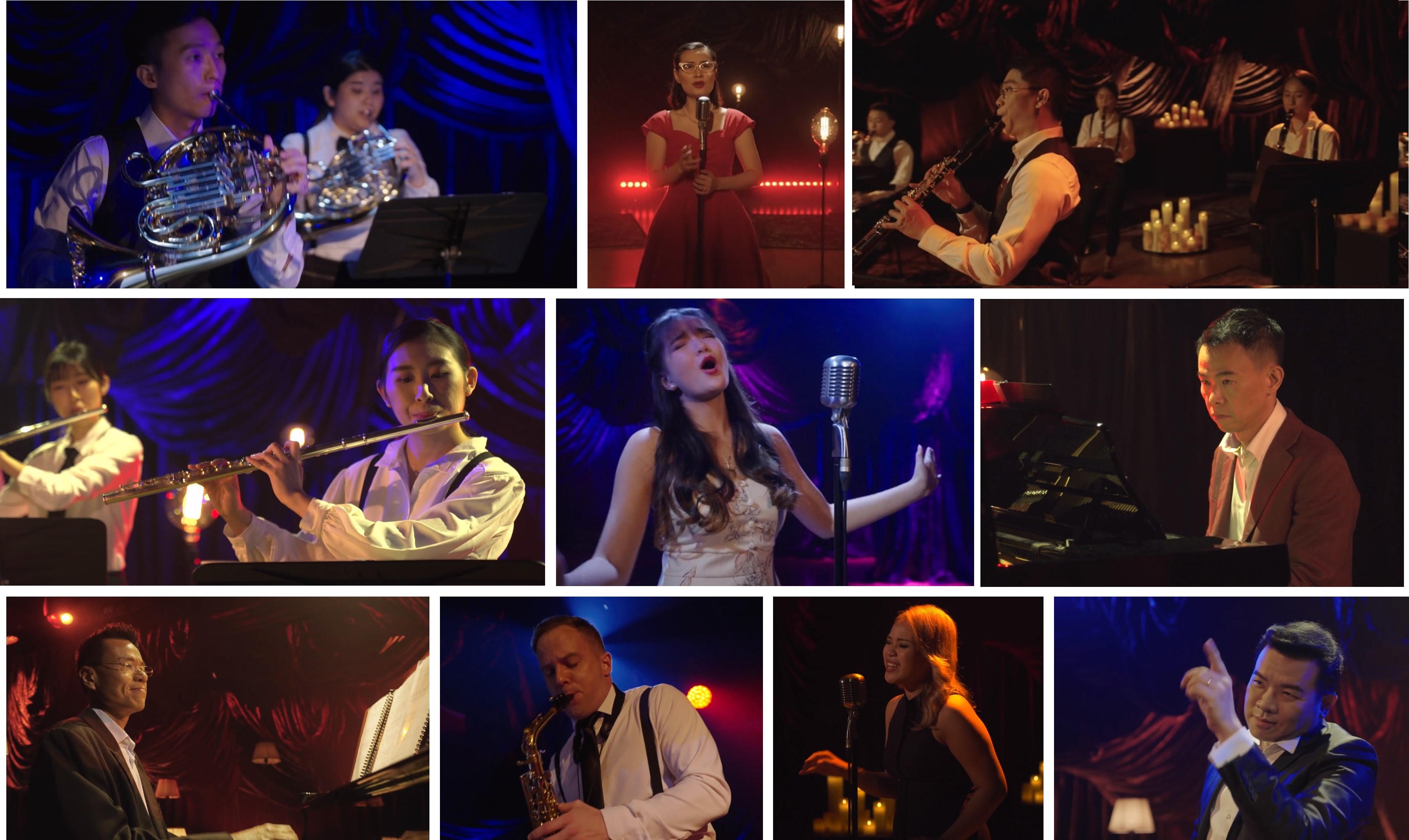 You can view SMU Arts Festival 2021 here, watch the best parts here, or read more about it from this and this blog posts.