SMU students give heartland enterprises a boost with their innovative product ideas and business improvement plans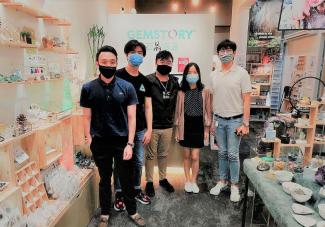 The retail landscape has evolved tremendously over the past few years, causing businesses in the heartlands to face mounting challenges due to competition from shopping malls and online shopping platforms. Adding to their woes are legacy issues and an aging workforce, which make it even more difficult to transform traditional ways of doing business to level up in these changing times.
The issue prompted a partnership between the Federation of Merchants' Associations Singapore and Enterprise Singapore to organise the "Heartland Innovation Challenge" early this year, a structured three-month process which brought heartland businesses, mentors from Institutes of Higher Learning and tertiary students together to collaborate and create innovative products, services, channels and business formats.
From March to May 2021, a series of workshops was held for the heartland enterprises and student groups, covering topics like business diagnostics, gap analysis, design thinking, digitalisation, retail formats and product/marketing strategy.
Three SMU student teams participated in this challenge under the SMU-X programme, two of which were from Growth-X, a student-led consultancy club that partners local and international organisations in projects. Students from the three teams worked in consultation with SMU-X and faculty on research, prototyping, marketing and pitching of their concepts.
Team A, consisting of Joshua Lee, Lee Kong Chian School of Business (LKCSB), Amelia Tay, School of Computing & Information Systems (SCIS), Cherilyn Chia, School of Economics (SOE), was matched with Yes Natural, a group managing two retails outlets, a bakery and a restaurant specialising in organic products. The enterprise had difficulties attracting young customers and increasing usage of its online store. This led the team to conceive Yes Academy, a one-stop healthy living online platform for customers to embark on a healthy lifestyle. The platform enables users to learn and share about healthy living and is the first-of-its-kind in the organic grocery industry.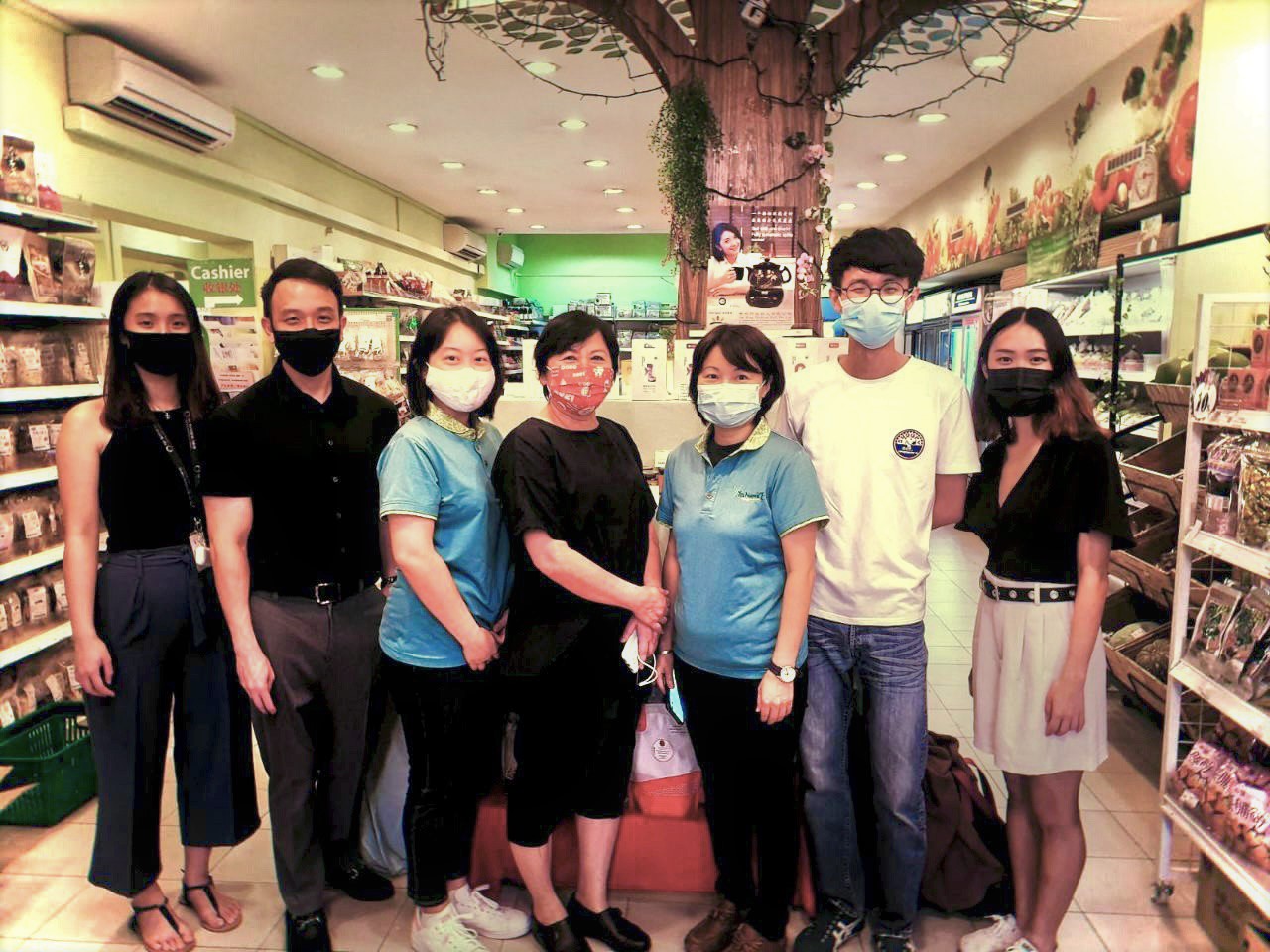 Team B, which included Ward Ong, Daniel Ng, both from LKCSB and Rachel Ng, School of Accountancy (SOA), worked with GemStory, an accessories enterprise retailing crystal gems that are often associated with spirituality and religion. To break away from traditional perceptions, the team integrated the gems into lifestyle trends, conceptualising a tailored-made wellness box with gemstone pieces, wellness items and brief guides. The team also ideated a GemStory 'fitbit' accessory that would come with a build-in sensor and tracking software. In the long run, the team envisions that the technology can expand to include other accessories to control home appliances. Their concept won them the 'Voters' Choice' in the heyheartlands Instagram page, created by Enterprise Singapore.
Team C (Yong Jie Xiong, LKCSB, Yong Jun Jie, SCIS, and Shun La Pyae Moe, SOA) reviewed 'Home101', Aircold Electro-mart's e-commerce platform and established a few pressing issues, namely the lack of UX/ UI, difficulty in finance processing and operational arrangements. To improve the customer experience, the team conceptualised a mobile application that could facilitate catalogue viewing, home appliance orders, scheduling of deliveries and raising service requests.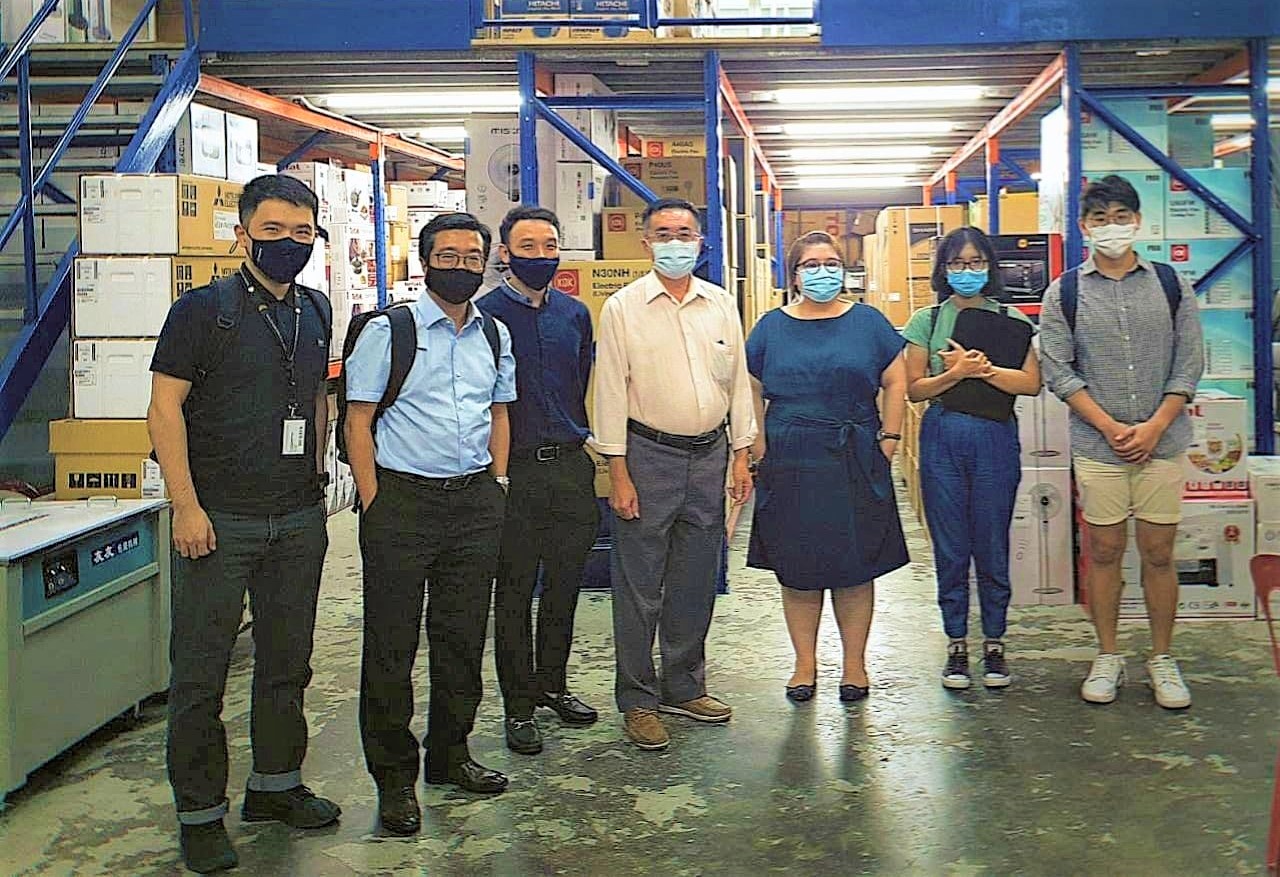 The ideas from all three teams received positive responses from their enterprise partners. Yes Natural is looking to implement the Yes Academy platform once resources allow, after the COVID situation improves. Aircold Electro-mart is exploring how to integrate the proposed ideas into their e-commerce business. GemStory is in the midst of planning feasibility studies and creating a prototype of the wearable tech suggested by the students.
All three teams received positive feedback from the enterprise partners who very much appreciated their efforts.
Stella Chan from Yes Natural said "Today's business environment is constantly evolving. So understanding and keeping up with millennial and Gen Z generations is incredibly challenging. We are delighted to collaborate with SMU students for this challenge. The enthusiastic SMU students gave us honest and valuable insights to up our game. We look forward to developing these innovative and creative concepts into practical solutions that would assist us in our business."
Glenn Poh from GemStory said, "The SMU students understood my business challenges and came up with an innovative idea that was aligned with my business strategy, with a clear objective of meeting current market trends, while leveraging on advancements in tech. I am particularly pleased with their growth plan proposal which helps me to execute the business strategy in progressive stages, especially during this difficult period caused by COVID-19 restrictions."
Michelle Neo from Aircold Electro-mart said, "Not only were the students able to grasp our e-commerce business concept quickly, they were also able to keep an open mindset and offer new perspectives for our future developments. Being able to calmly carry out a presentation within a short period of preparation time, it was evident that these students are well trained in communications and problem solving."