Centre for Management Practice: Making global impact through its knowledge on Asia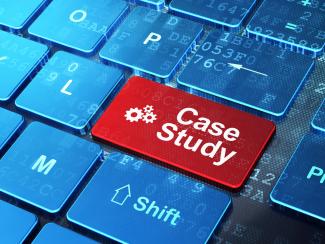 In October this year, SMU's Centre for Management Practice (CMP) celebrated the publication of its 300th case, a significant milestone which demonstrates how far it has come since its inception in 2011. Landmarking the 300th case is China's Kweichow Moutai: Hangover on the Horizon at the World's Most Valuable Liquor Company?, which recounts how the Chinese spirit maker adjusted its marketing mix and overtook Diageo to become the world's most valuable liquor company.
Dr Havovi Joshi, Director, Centre for Management Practice, said, "Along with publishing this milestone 300th case, we have also reached a stage where our cases have been downloaded more than 120,000 times across the globe. They delve into key issues ranging from innovation and digital transformation to sustainable growth in Asia. At CMP, we are all very proud to have contributed to this milestone that reflects SMU's efforts to create impact and document effective business management cases during a time of unprecedented volatility and change. Credit must be given to all SMU faculty and CMP partners that have made this possible."
Originating as the Case Writing Initiative in 2011, CMP has developed into a full-fledged centre that offers thought leadership in management thinking and Asia-centric cases for learning across disciplines and issues. Its core products now boast of teaching cases, Asian Management Insights and Perspectives@SMU.
Developed by CMP's case writers and faculty partners, its teaching cases focus mostly on organisations operating in Asia, and offer first-hand information furnished directly by business leaders, which was gathered using original field research, so as to grow management and business knowledge on Asia. The cases have been made available on the Harvard Business Publishing platform since 2018.
Asian Management Insights (AMI) is a bi-annual publication that brings together thought- provoking business insights and opinions of leading academics and industry practitioners on key issues facing Asian business leaders, managers, and policymakers. Through in-depth, comprehensive interviews with notable senior leaders, it presents a narrative of innovative and creative trends in Asian businesses. Prominent figures featured include former Singapore President Tony Tan, former Thai Prime Minister Abhisit Vejjajiva, DBS Chief Executive Officer Piyush Gupta, and Hong Kong logistics conglomerate Fung Group's Group Chairman Dr Victor Fung.
The online public outreach publication Perspectives@SMU provides thought leadership on management practices in Asia. The monthly newsletter combines exclusive interviews highlighting senior executives and acclaimed academics, with up-to-date reporting on salient issues trending in the world. Its valued content is regularly requested for sharing by the University of New South Wales Business School, Chinese University of Hong Kong Business School, Singapore Business Review, and the Institute of Singapore Chartered Accountants.
Over the last nine years, CMP's case writers and researchers have developed cases covering a plethora of multinational corporations in various industries to grow management and business knowledge on Asia. These include Johnson & Johnson, DBS, and Starbucks. The cases also cover a broad of range of issues on digital transformation, social entrepreneurship, and diversity in the workplace, among many others.
The top five most downloaded cases and AMI articles can be viewed here:
Cases
Gillette's "Shave India Movement": Razor Sharp against the Stubble
Circos: Tapping into Social Media
Amazon and Walmart on Collision Course
The Oreo in China: Time to Get It Right or to Get Out
Asian Management Insights
The Transformation of Globe Telecom
Grab Taxi: Navigating New Frontiers
How Fintech Start-Ups Succeed in Financial Inclusion
An Oreo with Chinese Characteristics
AI: Augmentation, More So than Automation