Island Hopping to Diverse-City at SMU!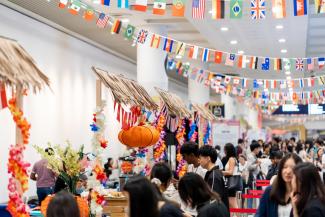 Diverse-City, Singapore Management University's annual fiesta celebrating cultural diversity and harmony, took place on 6 September 2023 at the University's basement concourse. Organised by SMU Student Success Centre (SSC) and students from SMU International Connections, Diverse-City 2023 aimed to celebrate and raise awareness of the importance of cultural diversity for the SMU community.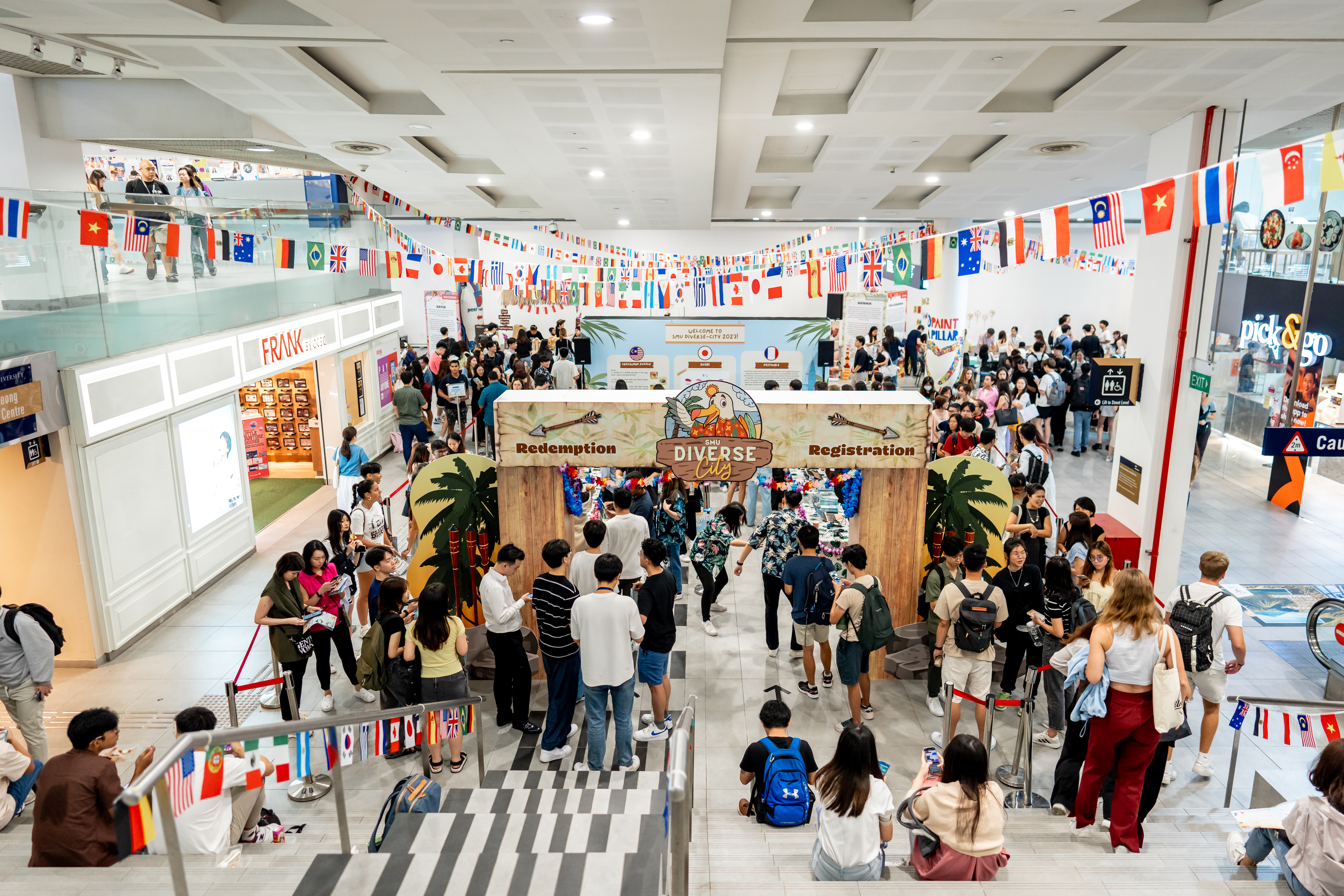 This year's theme of "Island hopping" came to life in the array of cultural and food booths that lined the Concourse. Visitors were wowed with a curation of cultural learning programmes infused with engaging and educational elements showcasing 14 different countries/regions. Food and games booths, and art and craft workshops provided numerous interactive opportunities for the SMU community to deepen their understanding of traditions and practices around the globe.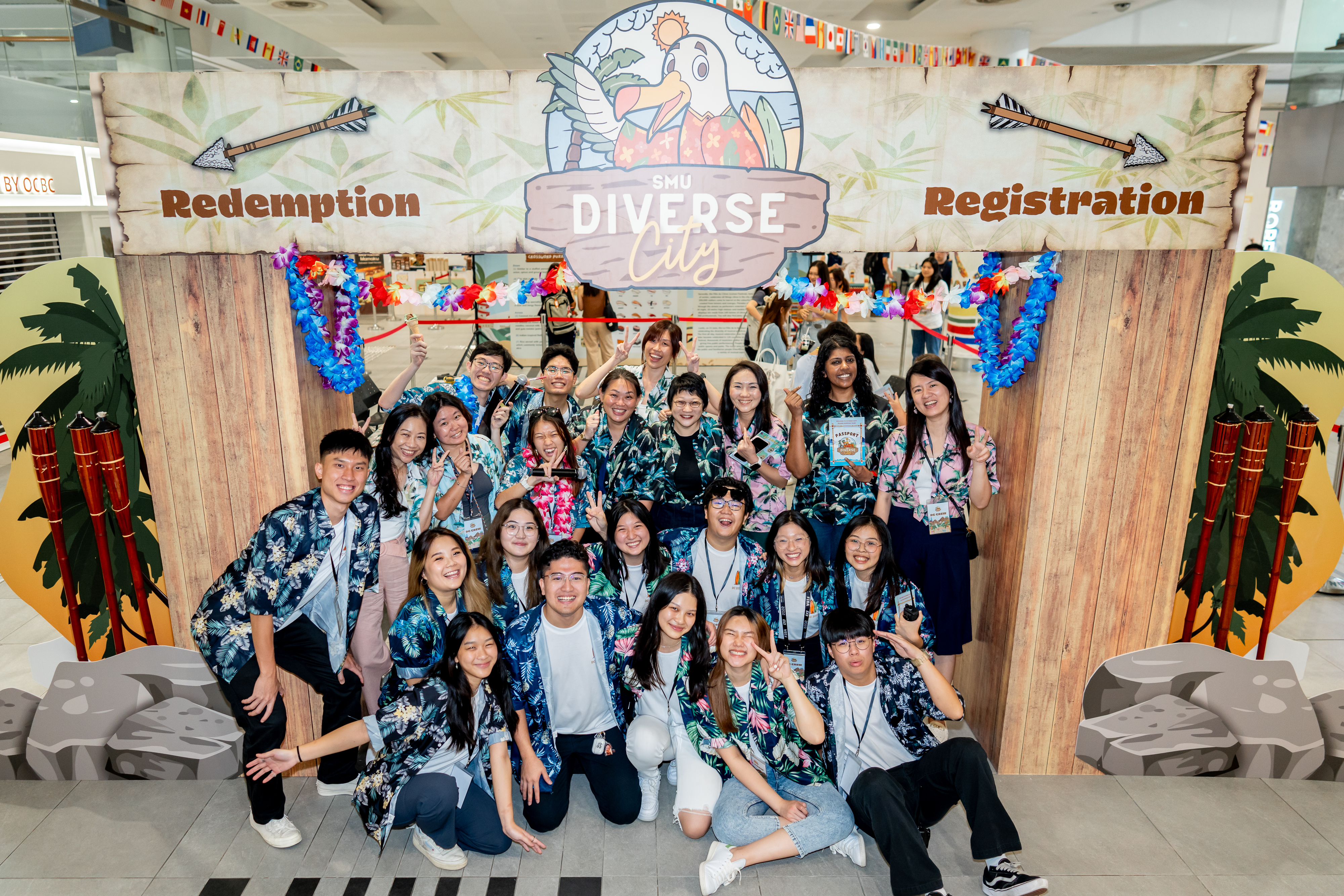 Vitto Surya Tedja, Co-Chairperson of the organising committee and a Year 3 student from SMU's School of Computing and Information Systems said, "We wanted a fun and outgoing theme for Diverse-City 2023. At the planning stage, we had the idea of recreating a beach scene and this eventually expanded into an island-hopping concept, where participants can "visit" multiple countries to experience different cultures."
The "island-hopping" adventures were certainly eye-opening and engaging for all visitors. Many were excited to try their hand at arts and crafts workshops unique to different cultures, including Chinese calligraphy and painting (China), batik printing (Indonesia) and block-printing (India). Other than picking up artistic skills and collecting stamps for their activity booklets or "passports", visitors also appreciated the opportunities to create personalised keepsakes such as tote bags and mini art pieces.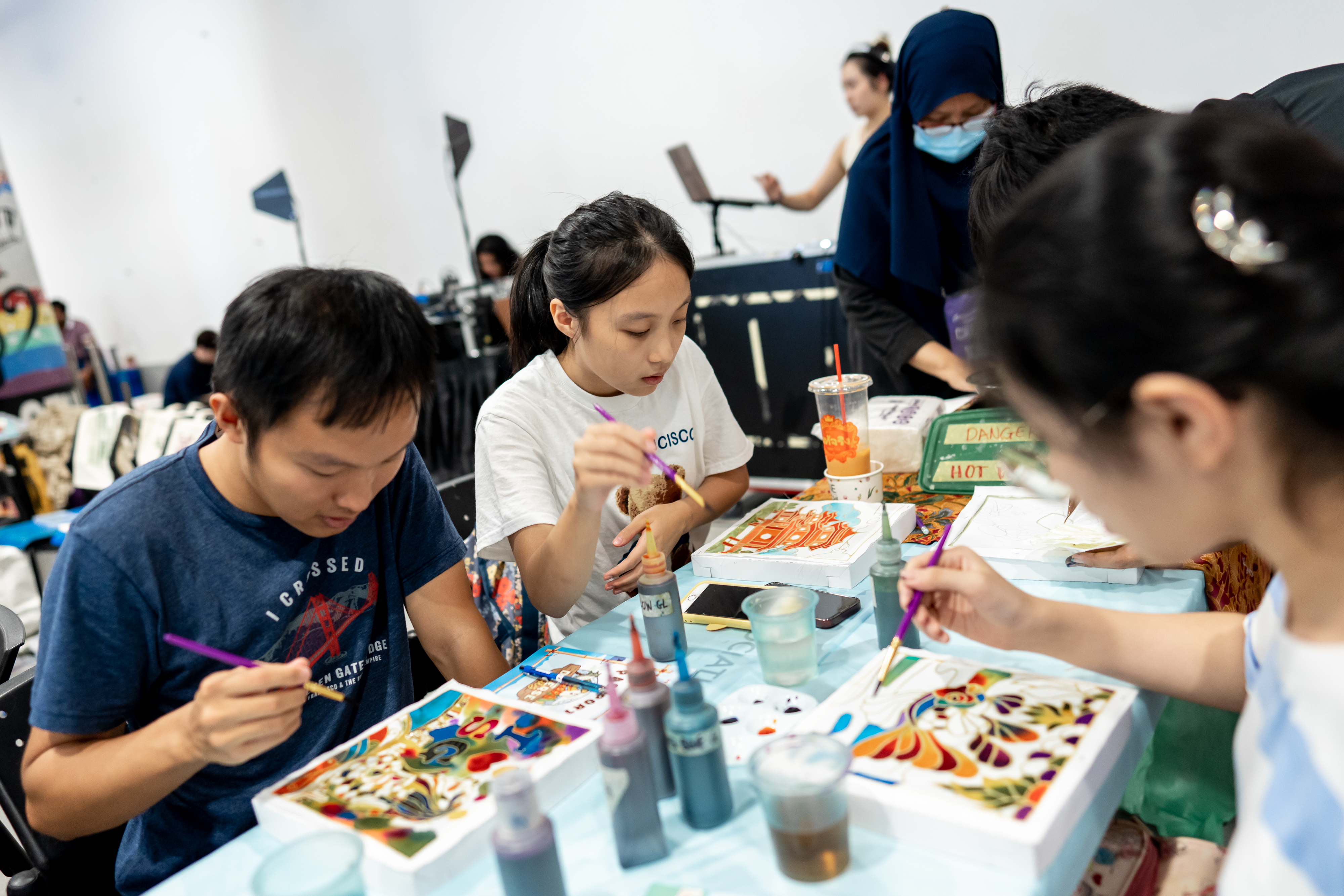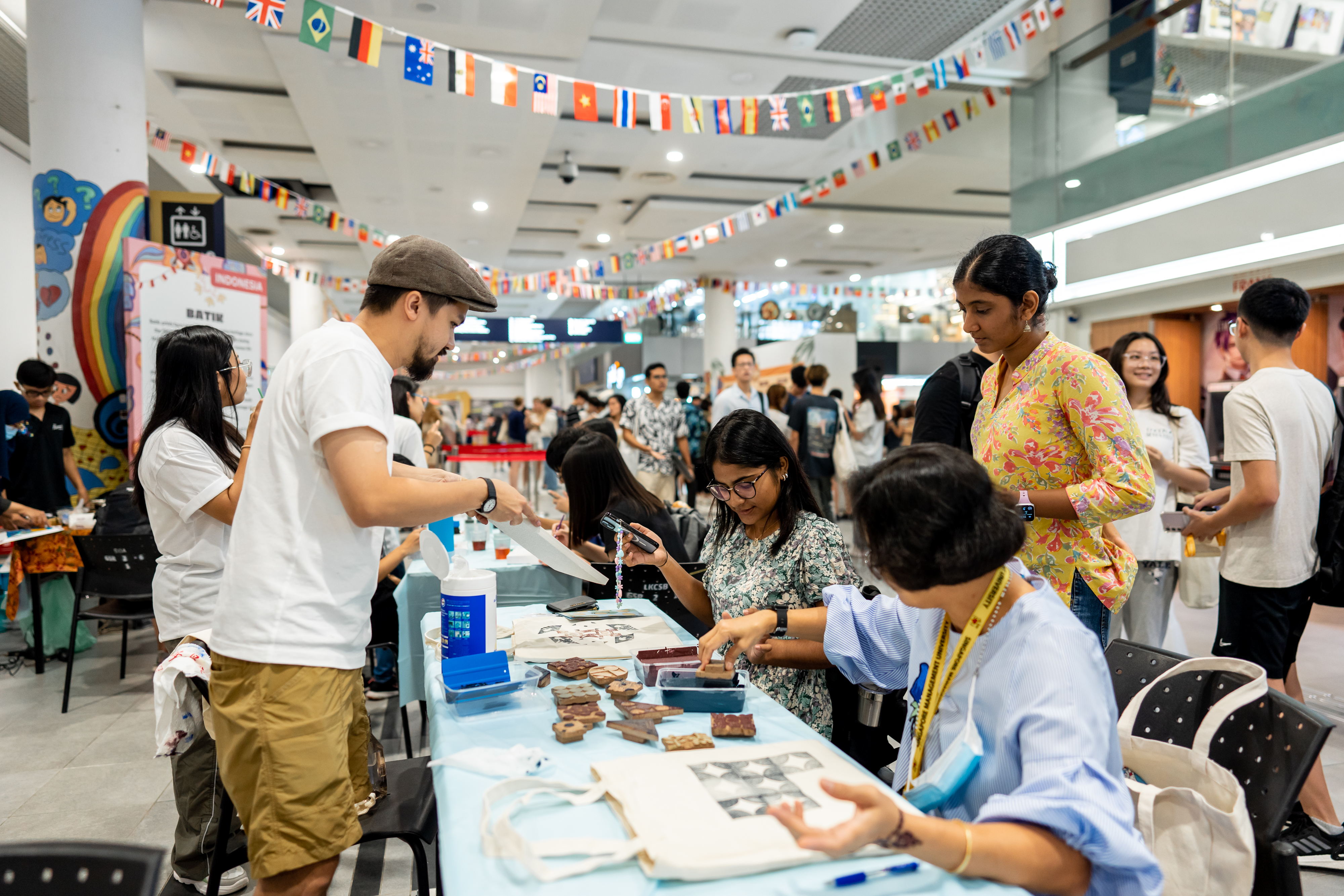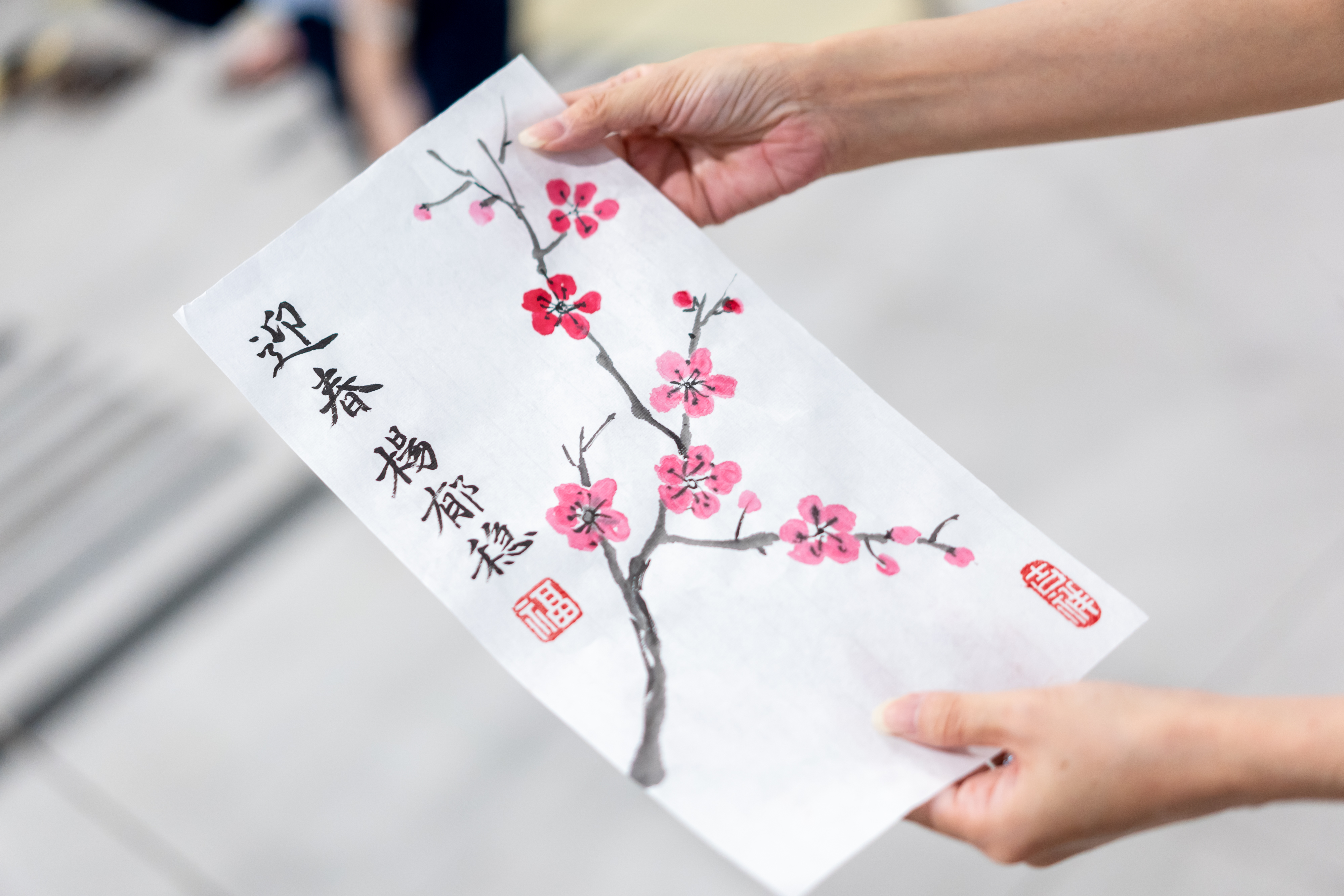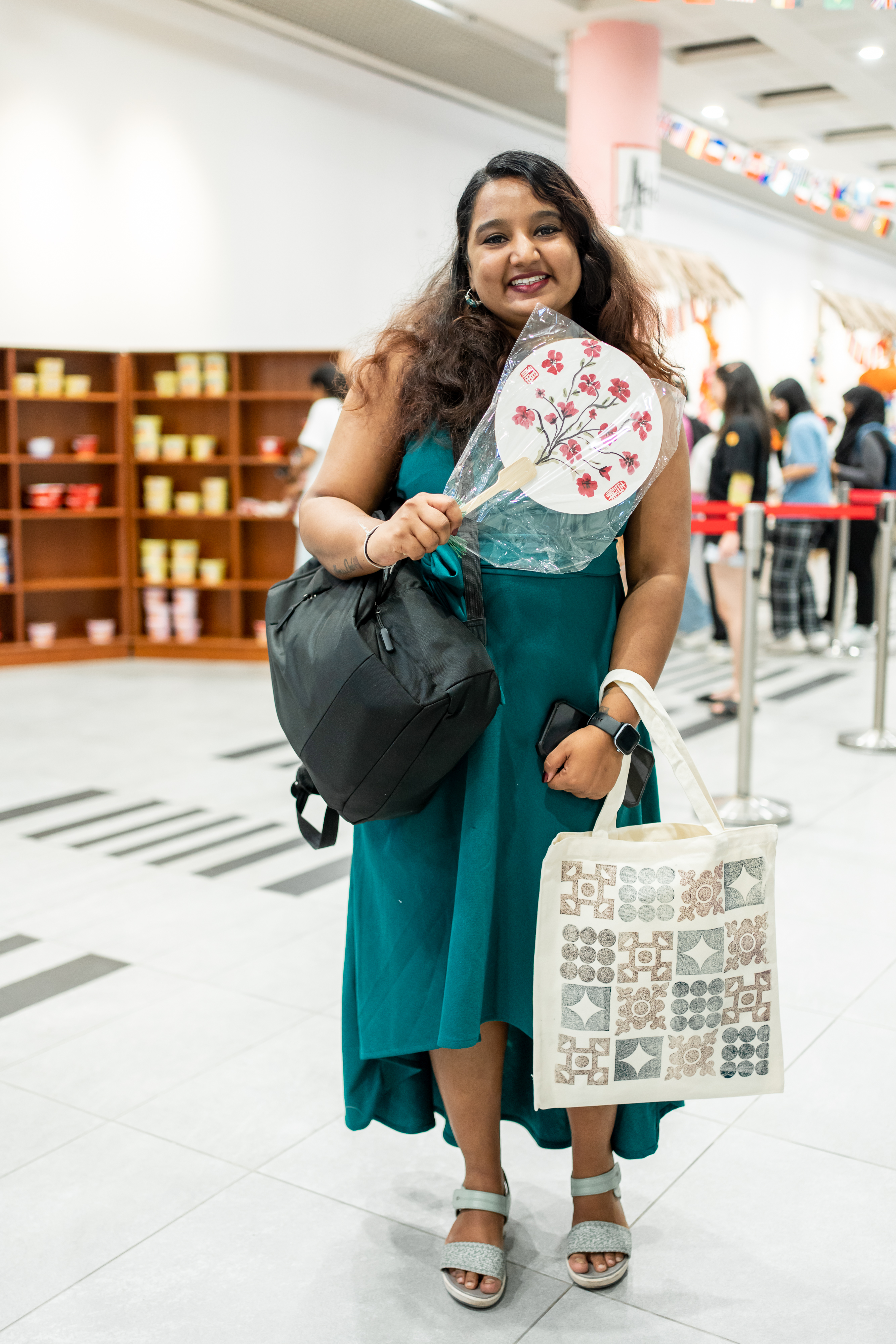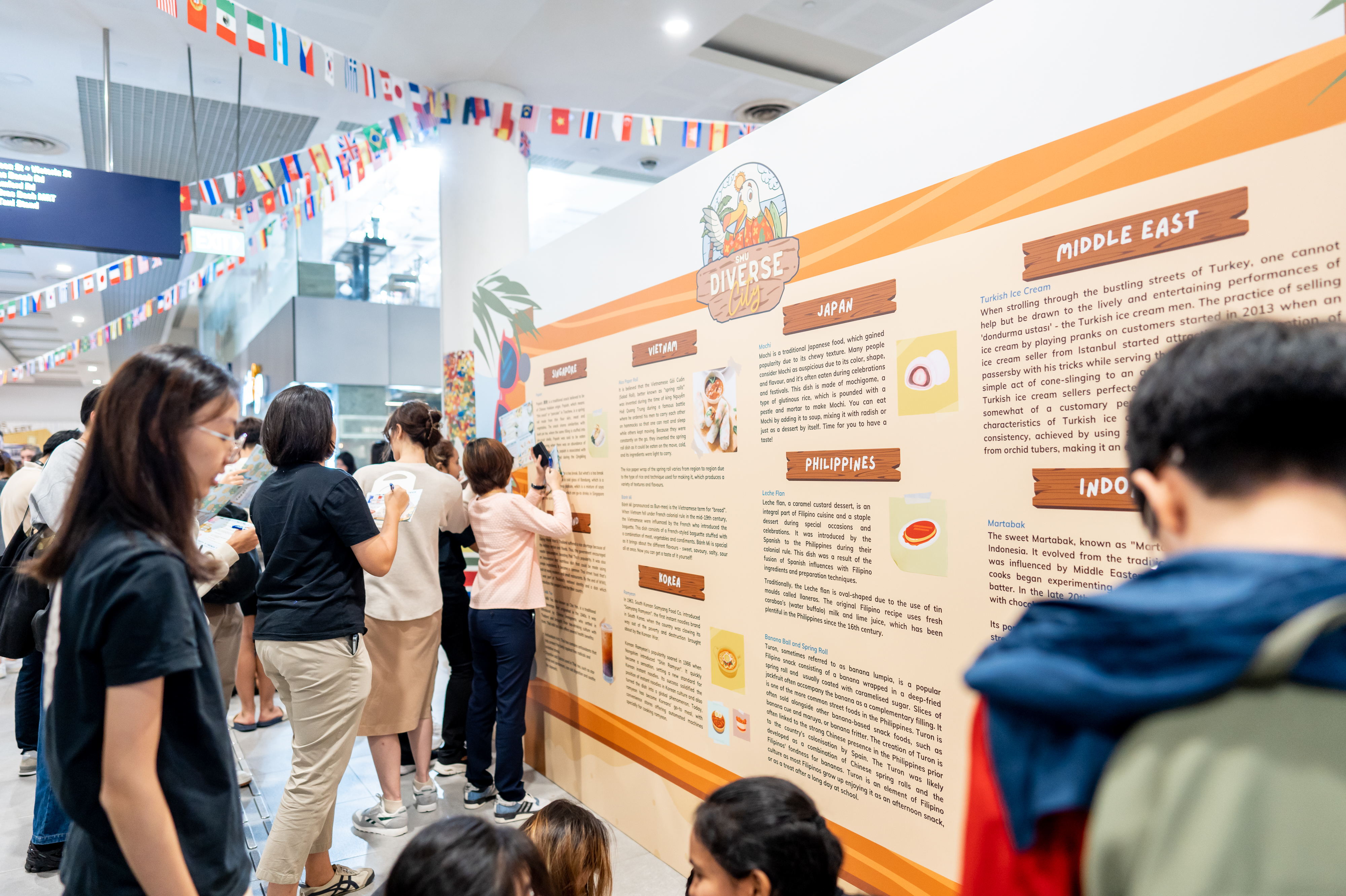 Visitors were also kept busy as they looked up information on the display boards and event wall to complete mini quizzes such as French Trivia and a crossword puzzle, in exchange for more stamps in their activity booklets. Completed booklets served as passports to immersive stopovers at various island booths, where visitors could enjoy experiences like a Japanese tea ceremony, henna art, or Thai massages.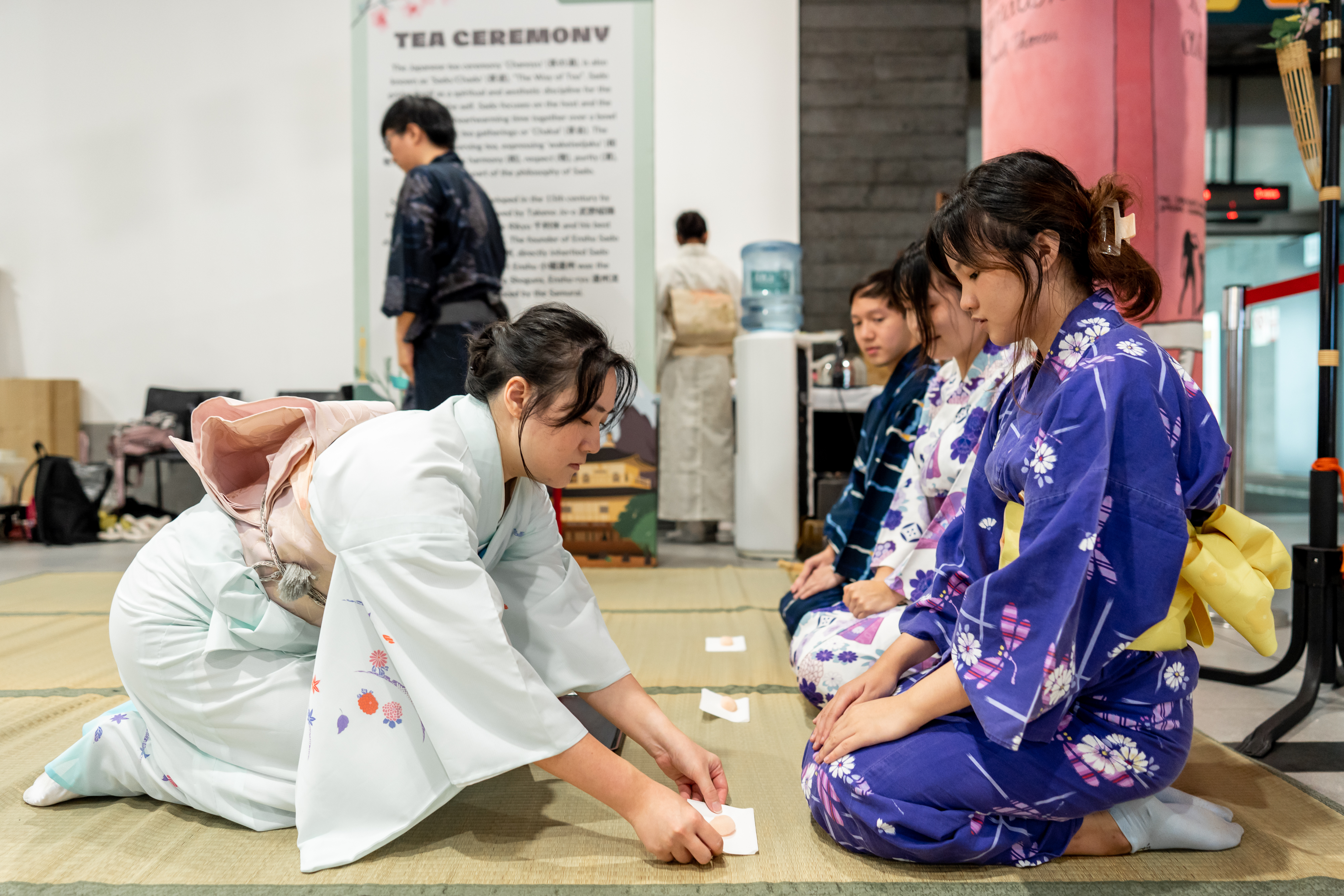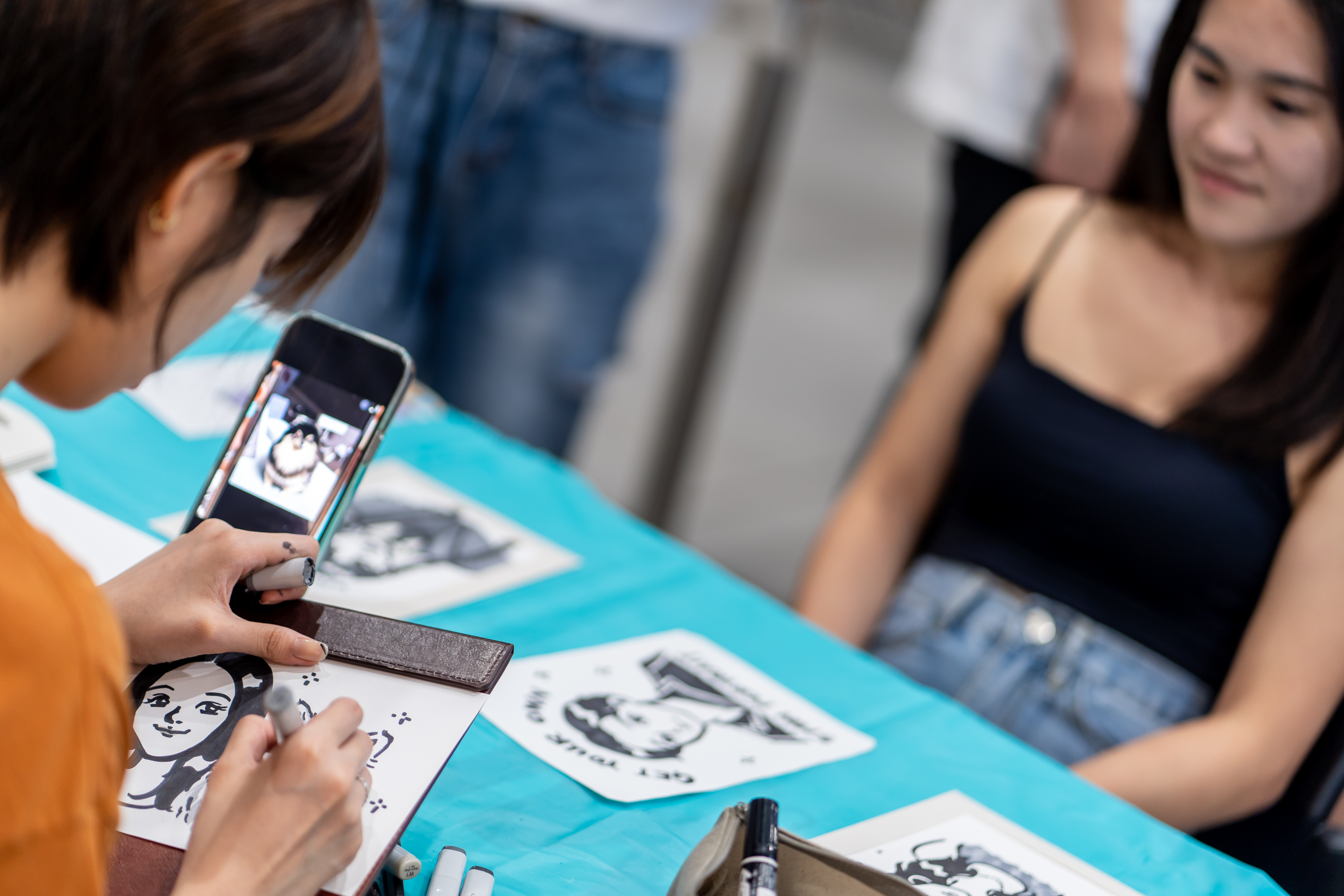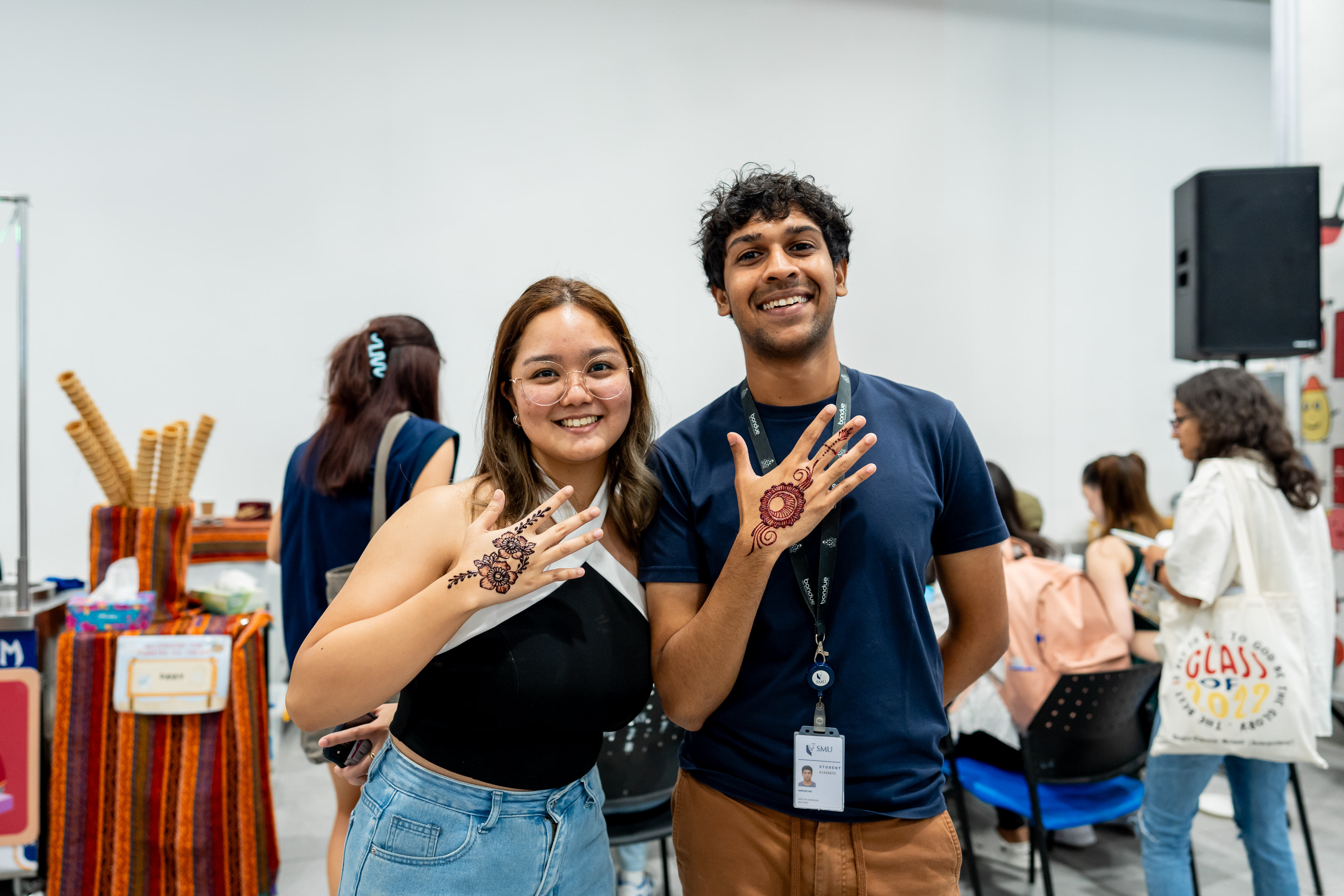 Visitors could also exchange the collected stamps on their activity passports for delectable food items such as rice paper rolls and banh mi (Vietnam), banana balls and spring rolls (Philippines) or savoury crepes (France). Other food offerings at the carnival included leche flan (Philippines), popiah and pietee (Singapore), martabak (Indonesia), milk tea and pad thai (Thailand) and Korean instant noodles. There were definitely choices galore to satisfy even the most discerning palates. We can be sure no one left the carnival hungry!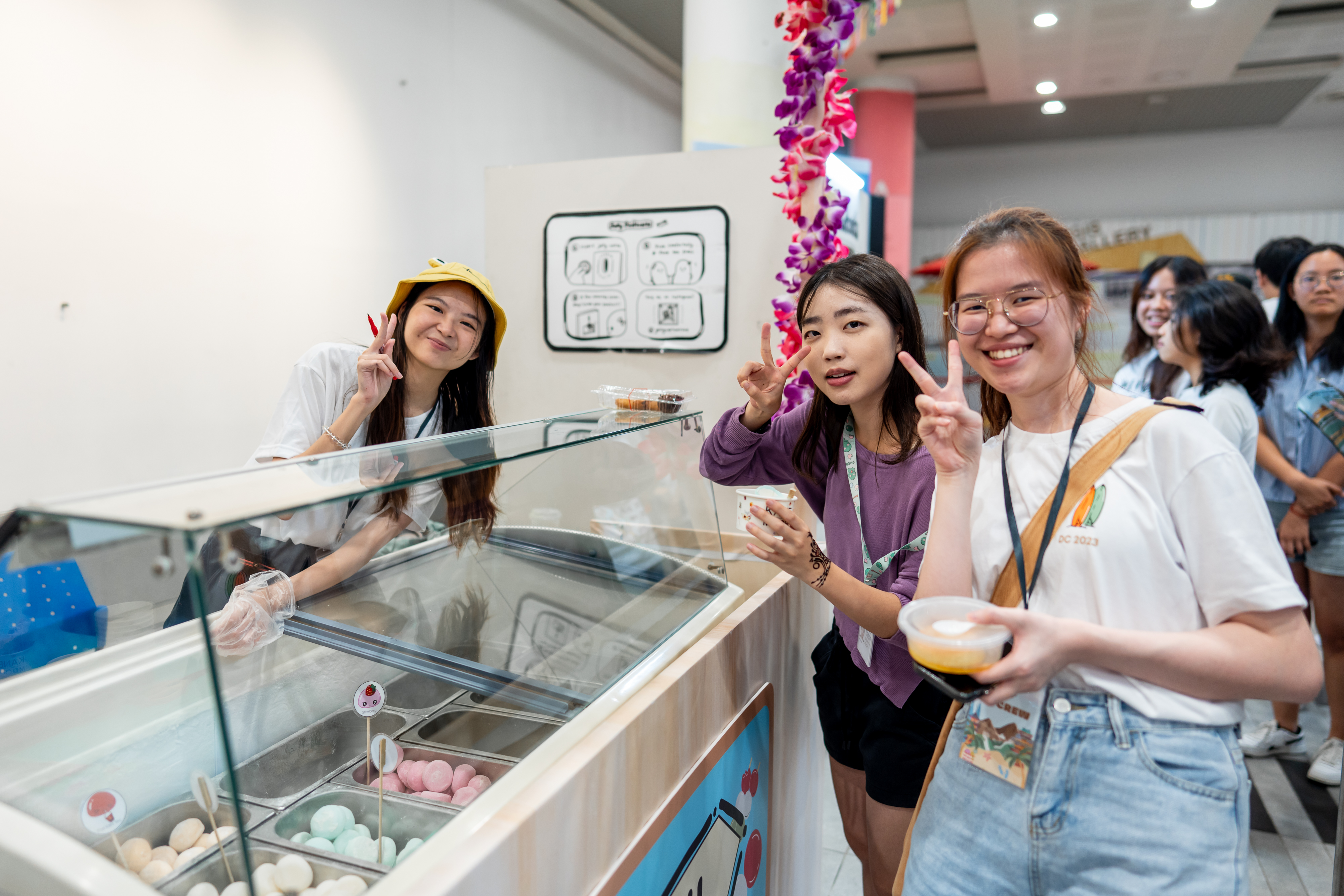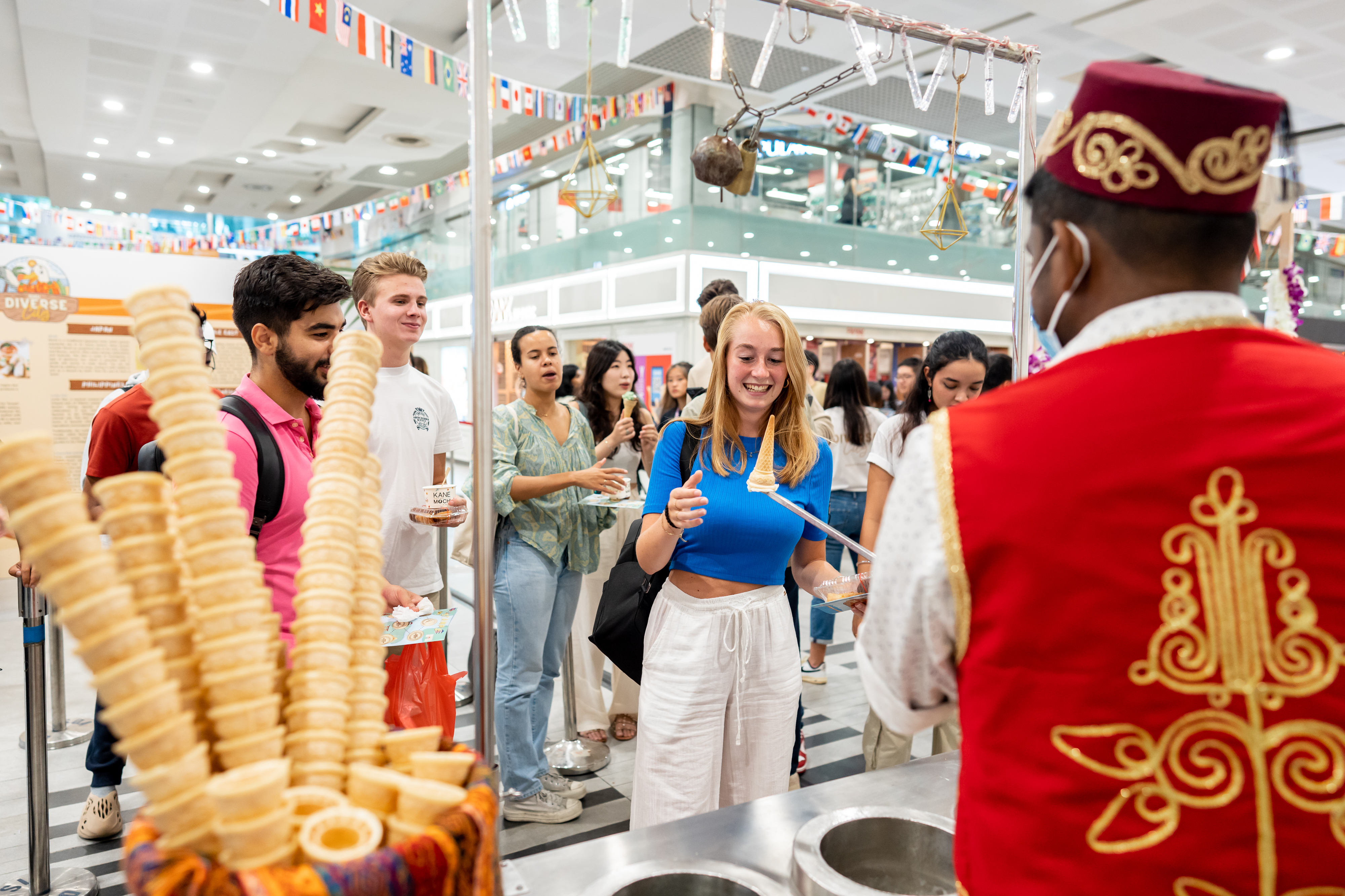 Lynette Lim Shuek Hwee, Co-Chairparson of the Organising Committee and a Year 2 student at the SMU School of Economics, appreciated the opportunity to form friendships with peers from other countries as she prepared for this event. She said, "Being part of the Diverse-City Organising Committee has really enabled me to experience different cultures through the food and activities. It was enjoyable working closely with an amazing team of people from different nationalities!"
To enhance the international and cultural learning experiences for the SMU community, SMU Libraries will curate a list of Kanopy films and Lonely Planet e-guides on different cultures from the 14 countries showcased at the festival, for easy access by students and staff.