Singapore Management University signs MOU with the Singapore Mentorship Committee to Nurture Global-Ready Youth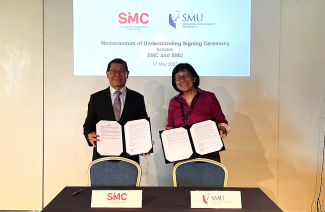 SMU signed a Memorandum of Understanding (MOU) with the Singapore Mentorship Committee (SMC) on 17 May 2023, formalising their partnership to develop youth with global-ready mindsets. The SMU-SMC collaboration will allow students to gain valuable industry experience, cross-cultural knowledge, as well as broaden their global perspectives through various Global-Ready Youth Leadership programmes and mentorship opportunities. The event was attended by more than 30 international entrepreneurs and MNC C-Suite leaders spanning across the various industries.
In her opening address, Professor Straughan said, "At SMU, we have a vision for our students. We want to nurture them to become sustainability ambassadors to protect their future. We also want them to be able to protect themselves in terms of strengthening their mental resilience. So, this very important gift that the SMC is sharing with us today does exactly that. It will empower our students to rise and receive recognition for their commitments to sustainability and to support each other through resilience."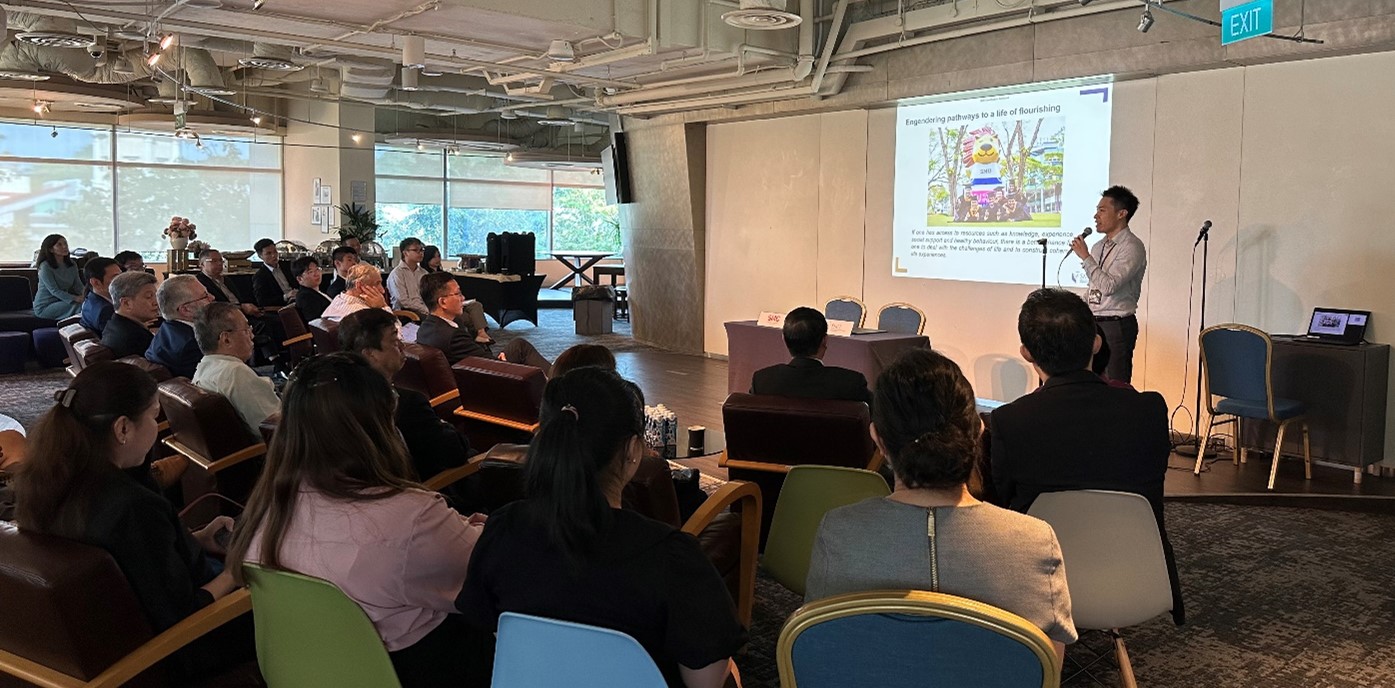 Mr Alvin Sim, Head of Co-curriculum Development, Office of Dean of Students also presented an overview of SMU's Sustainability Blueprint and shared insights into SMU's sustainability efforts with the attendees.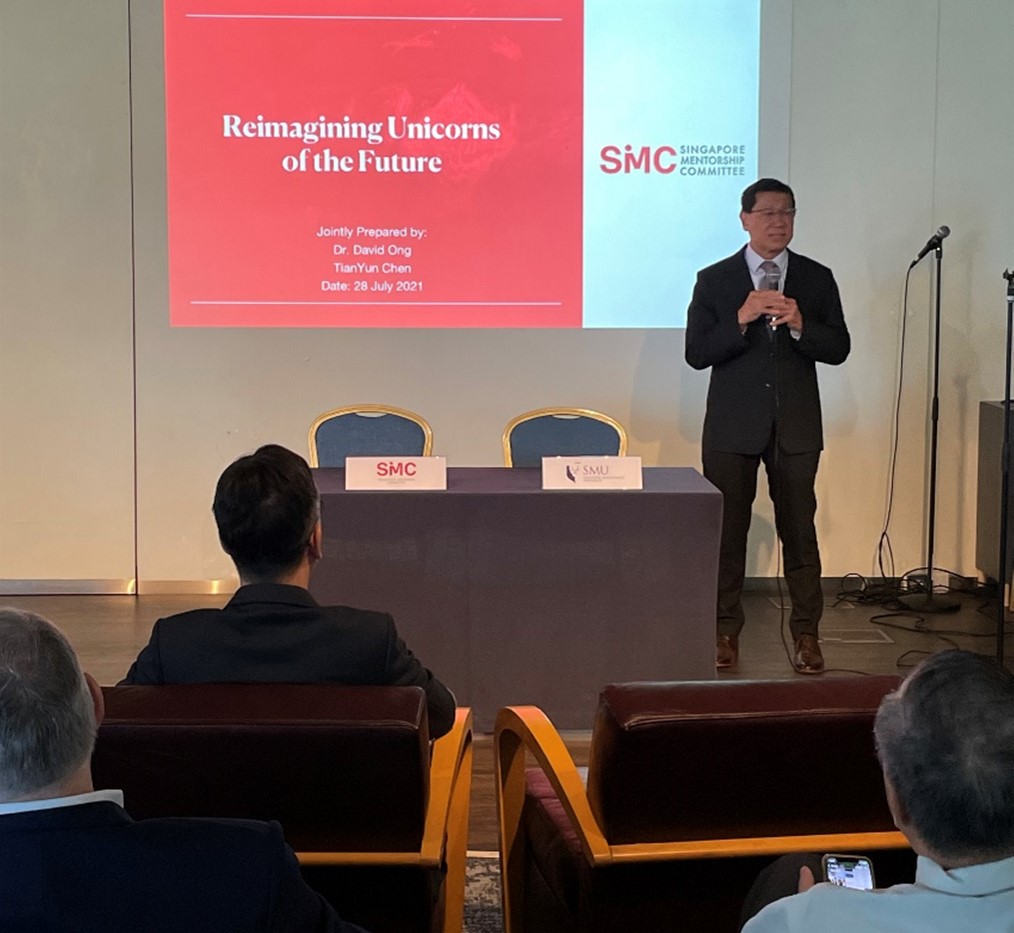 Dr David Ong, founder, and Chairman of SMC highlighted the committee's key imperative, which is to nurture the next generation of global-ready leaders through a unique mentorship ecosystem. This is achieved by integrating the experiences and wisdom of international entrepreneurs and MNC C-Suite leaders with the perspectives of youths. One exemplary example is the SMC Youth Hiking Programme, a bi-monthly hiking event where students can develop meaningful connections with mentors while exploring the many gems of nature that Singapore offers.
Mr Kenneth Cheok, a second-year student from SMU Lee Kong Chian School of Business, shared how these hiking sessions have developed his crisis awareness and forward planning skills. His mentors' sharing of their rich personal experiences have also enabled him to make better connections between the real world and academic theory, "When you experience the vast outdoors, consider the advice and information shared by mentors and integrate it with what school teaches you, you bridge learning with real-world realities…What you don't want is to only learn from books."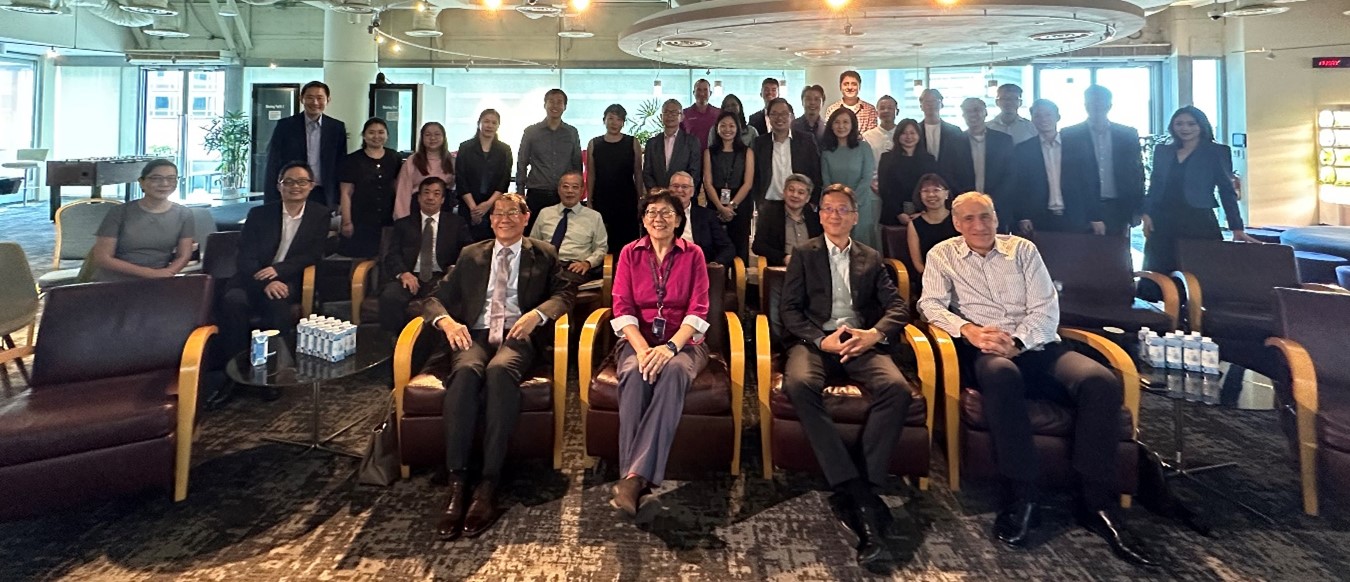 In addition to offering mentorship opportunities to students, SMC will also sponsor the SMC Students Sustainability Award (commencing in academic year 2023/24), in recognition of students who have spearheaded sustainable initiatives that made positive contributions to the University and/or the community. The award will be presented to selected students during the upcoming SMU's Sustainability Forum, in September 2023.