SMU launches Integrated Co-Curricular Management System and Co-Curricular Transcript
A first in Singapore, this new initiative strengthens the university's mission to develop graduates with career-ready skills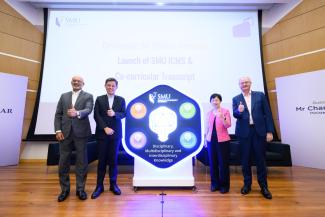 At the Beyond Grades – Reimagining Possibilities in the Co-curricular Space symposium, SMU launched the Integrated Co-curricular Management System and the Co-curricular Transcript. Minister for Education, Mr Chan Chun Sing, graced the event as Guest-of-Honour.
The Co-Curricular Transcript is a first in Singapore and complements the academic transcript students receive upon graduation. Other than documenting activities students have participated in, it offers insights into skillsets they have developed in the process. The Transcript will indicate the extent a graduate has developed SMU's Graduate Learning Outcomes through co-curricular involvement, according to three levels of learning – Exposure, Integration and Transformation, with each level indicating a progressively more impactful experience. Students who demonstrate strong growth in Graduate Learning Outcomes will earn digital badges showcasing their skills and achievements. The graduating class of 2025 will be the first cohort to receive this new transcript.
Information for the transcript is drawn from the newly developed ICMS, piloted from 2020 to 2022. This is a dedicated online platform where students document their learning experiences and submit reflections. Instructors' feedback offers students opportunities for reflective practice after each activity, mapped to SMU's Graduate Learning Outcomes. Overall, this platform renders learning in the co-curricular space visible.
Feedback collected by SMU's Co-curriculum Development unit from more than 200 Year 2 students in September 2022, was encouraging. 81.1% strongly agree or agree that the features on ICMS make their co-curricular involvement more purposeful. In the same survey, 97.5% strongly agree or agree that a formal co-curricular record documenting all co-curricular involvement should be issued by the University upon graduation.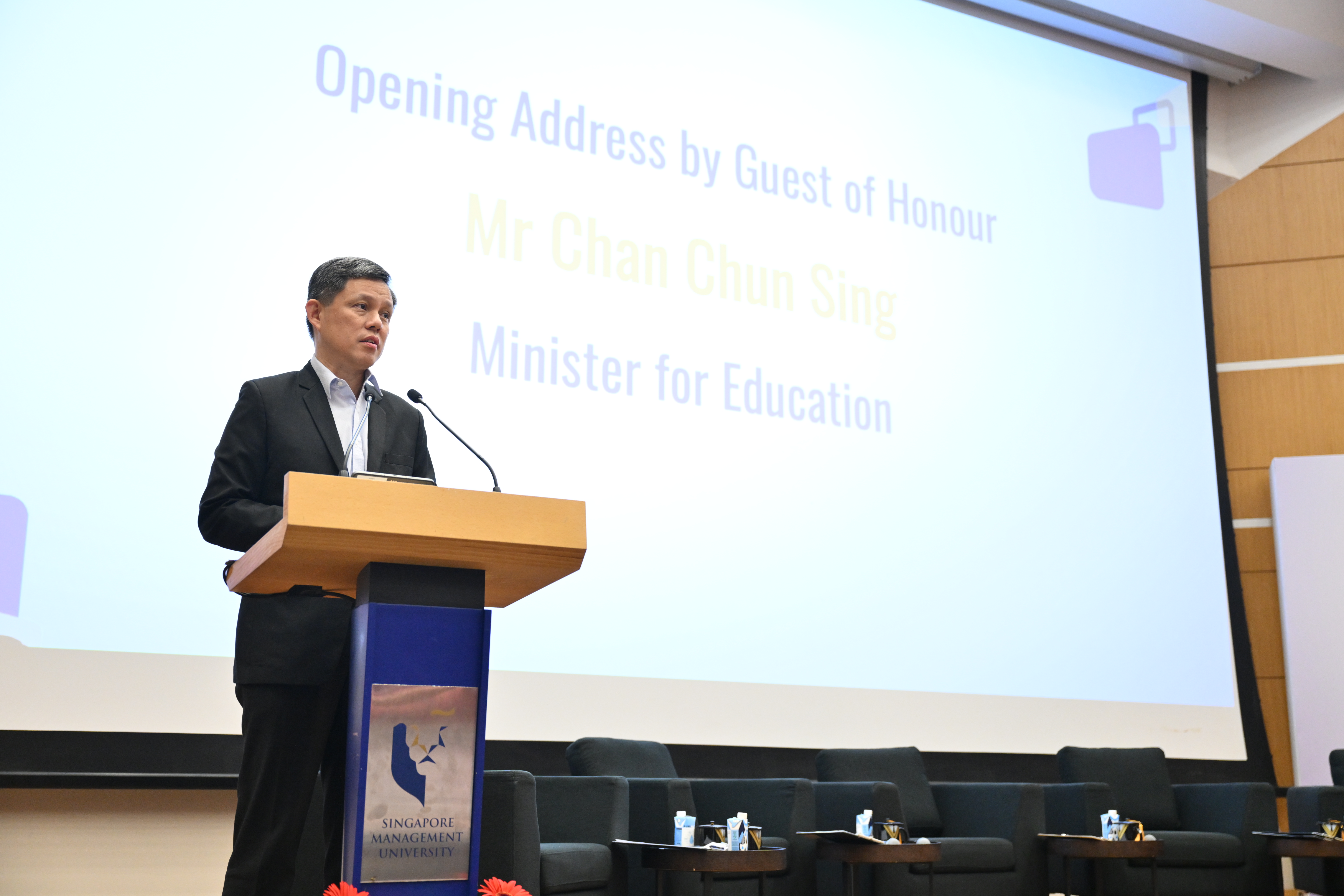 Minister Chan said, "I am glad to see SMU launch the Integrated Co-Curricular Management System and formal Co-Curricular Transcript today. This is a manifestation of our belief in a world that celebrates multiple pathways of success. It emphasises to students the range of life-skills and qualities needed to succeed in the future, beyond academic grades. It signals to future employers the diversity of experiences and exposures our students have gone through, that will add to their ability to learn and evolve at speed to be prepared for the fast-changing world."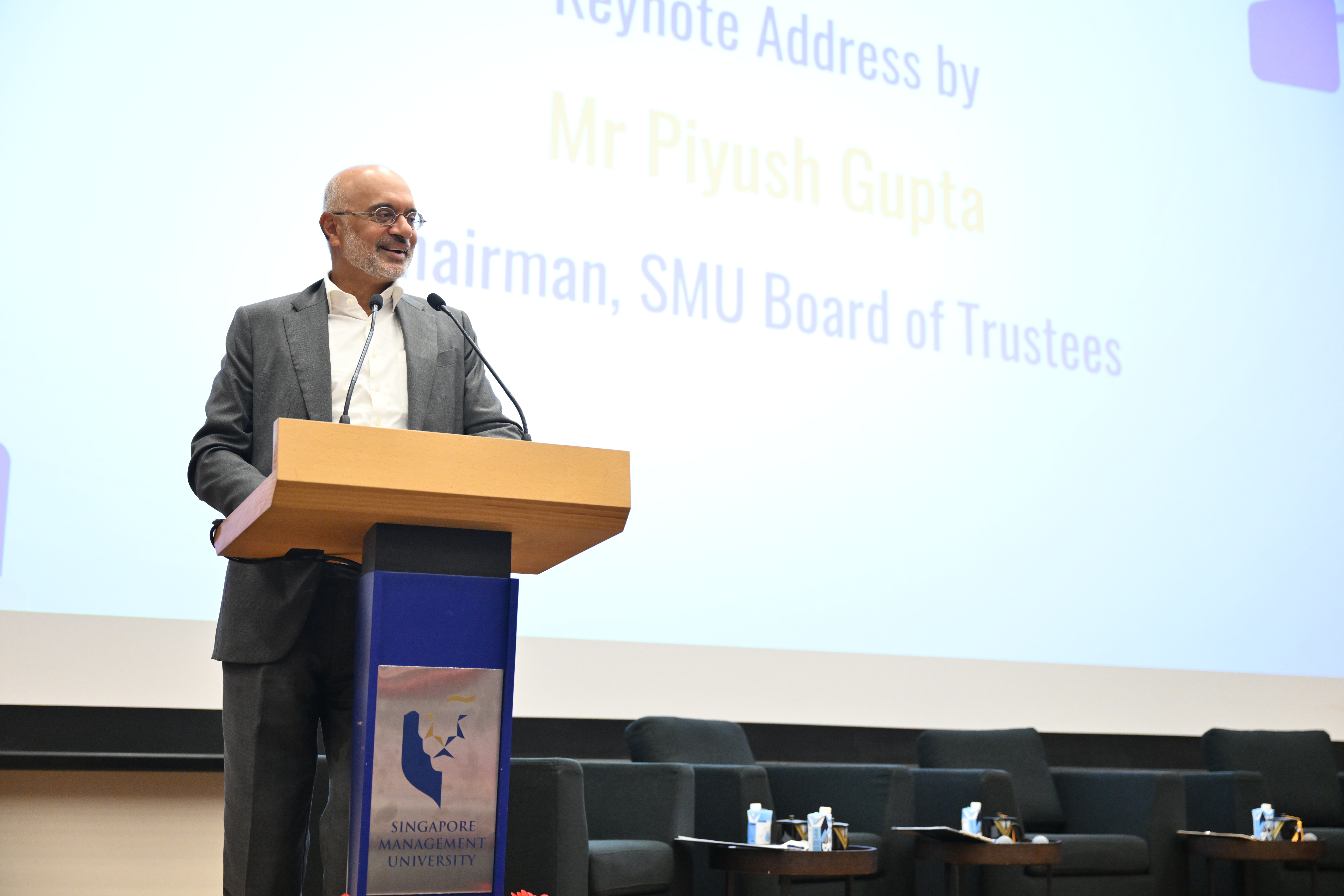 In his keynote address, SMU Chairman, Mr Piyush Gupta said, "It is timely employers start redefining how talent is acquired. While academic achievement can still be a useful indicator of a candidate's potential to a certain extent, grades or GPA alone can only reveal so much. It may be more meaningful to look for other attributes and skills needed for a candidate to do the job well and to deliver the results".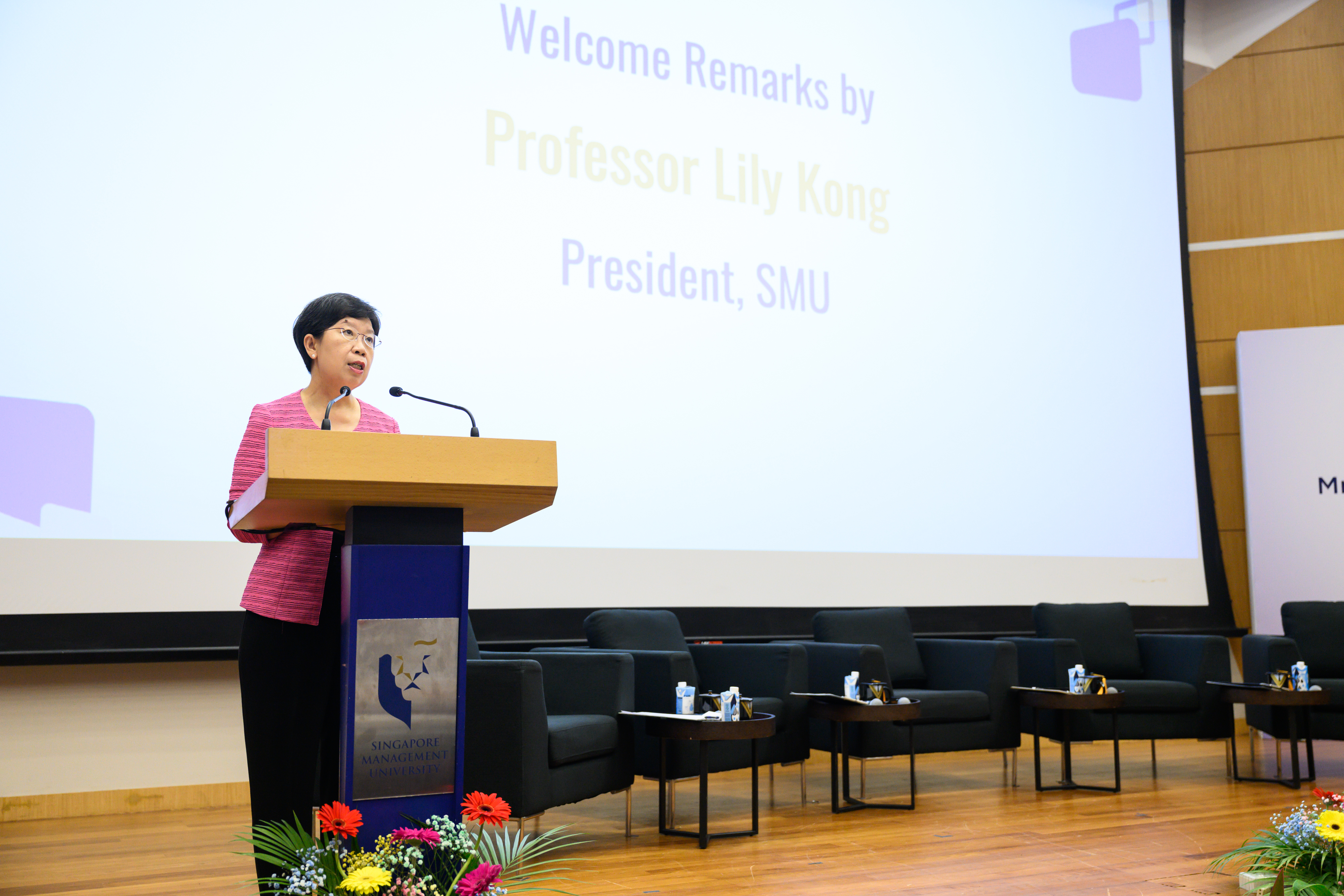 SMU President, Professor Lily Kong said, "We align learning objectives from the various co-curricular platforms to these Graduate Learning Outcomes and promote a culture of meaningful reflection, with the aim of guiding students in deepening and documenting their learning. In so doing, we empower students to enhance self-awareness and articulate areas of personal growth".
Kok Shu May, a Year 2 student from the Lee Kong Chian School of Business, who will be amongst the first cohort of students to graduate with the Co-Curricular Transcript in 2025, said, "The transcript will be extremely useful for graduates seeking employment because it records all the activities we have participated in during our time in SMU and the roles we took on. Therefore, it allows employers to have a more holistic understanding of what we can do. Furthermore, the transcript is a great reminder of our vibrant school life and the memories we share with our peers".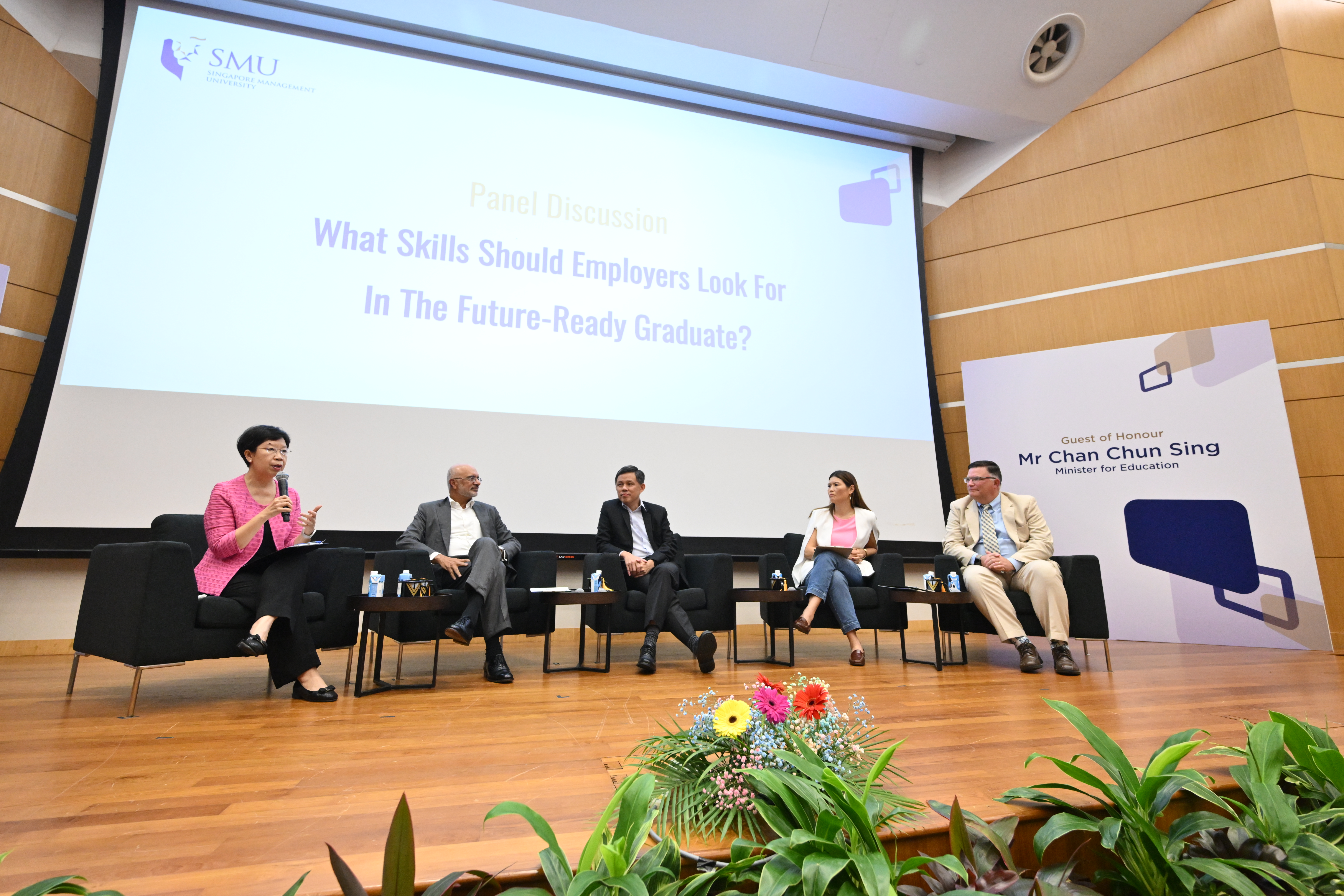 The symposium was attended by more than 200 industry partners, educators, and students. Professor Lily Kong chaired a panel discussion where speakers shared about the key skillsets valued by employers in the talent acquisition process and discussed the importance of holistic education. The panel comprised Education Minister Mr Chan Chun Sing, SMU Chairman, Mr Piyush Gupta, Dr Michael Preston, Executive Director, Florida Consortium of Metropolitan Research Universities, and Ms Melissa Aratani Kwee, Chief Catalyst, National Volunteer and Philanthropy Centre. The event also featured a lecture, "The value of beyond-the-classroom experiences in developing career competencies" by Dr Michael Preston, Executive Director, Florida Consortium of Metropolitan Research Universities.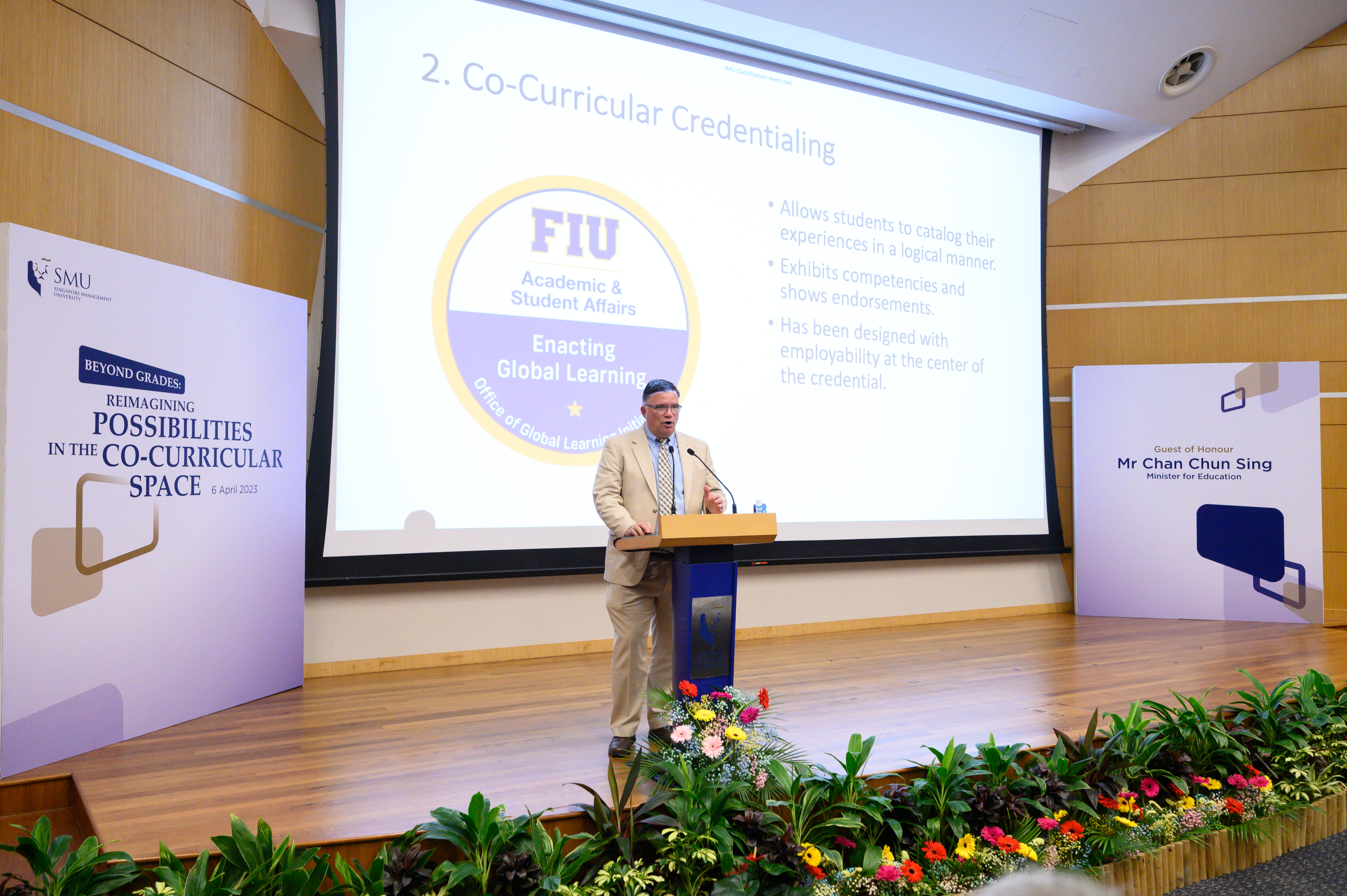 In a fitting finale to the symposium, SMU's Caderas Latinas, a student co-curricular group that brings together salsa dance enthusiasts, performed a rousing number for the appreciative audience, a bold testimony to the broad learning outcomes achieved through co-curricular experiences.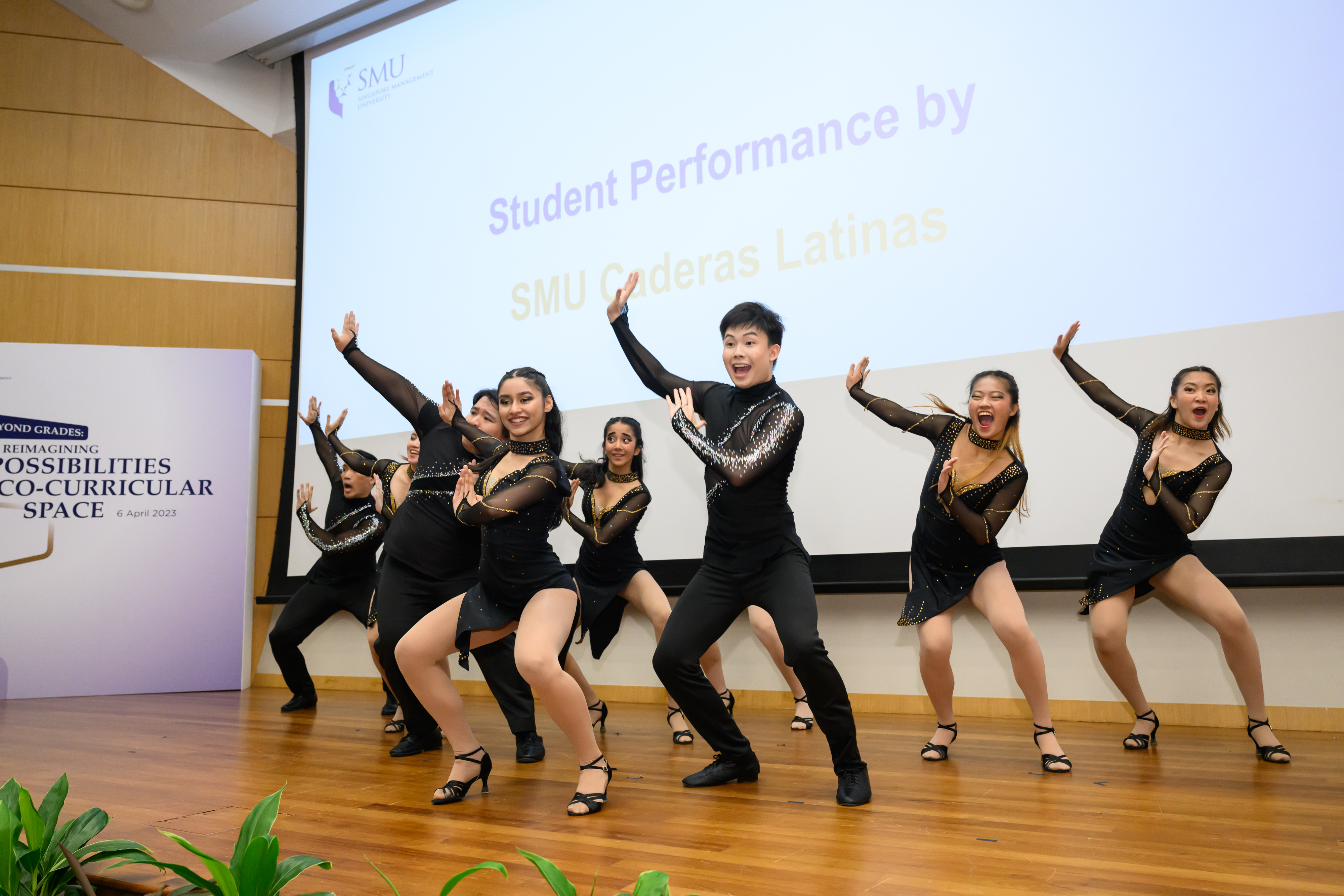 Read news reports here:
SMU graduates from 2025 to get transcript of CCA and skills learnt The Straits Times
Discover and record students' non-academic talents, SMU to offer 'transcript' for CCA 发掘并记录学生学业以外才能 新大将发课外活动"成绩单 Lianhe Zaobao
SMU graduates from 2025 onwards will receive the Co-curricular Transcript 新大2025年起毕业生 将获联课活动参与及学习证书 8 World Online