Satisfaction with public cleanliness in Singapore is still high, but greater public participation is encouraged
Most found initiative advocating for clean tables, including the mandatory return of trays and crockery, effective in establishing norms and ensuring quick turnover of tables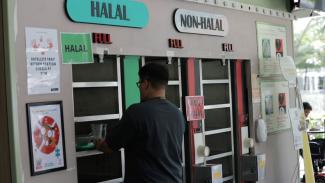 SMU presents findings from the Public Cleanliness Satisfaction Survey 2022 on Singaporeans' attitudes towards public cleanliness and hygiene in Singapore.
SINGAPORE, 3 April 2023 (Monday) – The Singapore Management University (SMU) undertook the fifth wave of the Public Cleanliness Satisfaction Survey (PCSS) amidst the COVID-19 pandemic from July to October 2022, with 2,020 responses collected from Singapore residents. The survey looked at the public's perception of cleanliness and hygiene in Singapore, and was led by Professor Paulin Straughan, Professor of Sociology (Practice) And Dean of Students at SMU, and Dr Mathew Mathews, Head, Social Lab and Principal Research Fellow at the Institute of Policy Studies.
Satisfaction with overall public cleanliness remains high, though there is some decline in satisfaction of coffeeshops and hawker centres since start of COVID-19
Most respondents reported feeling satisfied with the overall level of cleanliness in Singapore, with 92% being satisfied with the cleanliness of public spaces that they had recently visited. The survey findings reveal that while the overall satisfaction level has dipped slightly compared to the 2019 survey findings which coincided with the start of the COVID-19 pandemic, there remains a widespread satisfaction in public cleanliness in Singapore with no change in the overall satisfaction level from 2021. Satisfaction with the cleanliness of some food outlets saw the largest decrease among other locations, and this could be linked to the more prevalent perception that the thoroughness and frequency of cleaning are insufficient at food outlets, compared to other location types. While there has been a decline in satisfaction of cleanliness of coffeeshops and hawker centres since PCSS 2019, it is still significantly higher than that in PCSS 2018 and PCSS 2017. The high levels of satisfaction at the start of the COVID-19 pandemic could be attributed to having fewer diners due to the prevailing social distancing measures then, which resulted in lower utilisation and cleaner facilities.
Respondents also showed a high level of satisfaction in the cleanliness of public toilets in various establishments, with 81% of respondents being satisfied with the cleanliness of public toilets that they had recently visited. Of all the establishment types, public toilets in shopping malls in downtown/CBD areas yielded the highest satisfaction rates from respondents (98%). On the other hand, the lowest proportion of respondents were satisfied with the cleanliness of public toilets in coffeeshops (53%) and hawker centres (63%). Fewer respondents were satisfied with the cleanliness of public toilets in coffeeshops and hawker centres as compared to other establishments. The top two issues observed most frequently in these two locations were a bad smell or odour, as well as the toilet floor in common areas being wet or stained. When asked who respondents thought was primarily responsible for the cleanliness of public toilets, 60% responded that individual users were responsible. This was a 12% increase from 48% in 2021.
Amidst the COVID-19 pandemic, the 2022 wave of the PCSS also sought to understand the satisfaction in public hygiene, which entails stricter standards such as disinfecting public spaces to kill germs to minimise the spread of infectious diseases. Over 90% of respondents indicated that they were satisfied with the level of public hygiene in most domains, except at hawker centres (67%), coffeeshops (63%), air-conditioned food courts (87%) and wet markets (73%).
High support for mandatory tray and crockery return measure at our public dining spaces
Introduced in 2021, the clean tables initiative with its publicity and outreach efforts has yielded marked impact in raising awareness of the importance of tray and crockery return. Most respondents (93%) are supportive of the tray and crockery return requirement including enforcement against table littering. More than 90% of respondents think that the clean tables initiative is useful for ensuring quick turnover of tables for the next diner, establishing social norms to return dirty trays and crockery, improving bird nuisance issues at food establishments, encouraging diners to be more appreciative of cleaners' roles, and preventing the spread of diseases such as COVID-19.
Overall, majority of respondents (78%) return dirty trays and crockery because it is the socially responsible thing to do. In addition, 84% of respondents think that the primary responsibility of returning trays and crockery should belong to the individual diner using the tables, an increase from 58% in 2021. On the contrary, there is only a minority of respondents who felt that cleaners (6%) or the operators of premises (8%) should be responsible for tray return. Only 2% reported that it should be the responsibility of the diner who used the table after they did.
On average, majority of diners (95%) return their tray all the time. About 50% of those who did not return their trays all the time reported that the cleaners cleared their trays during or after their meal, before they left the table. With tray return being established as a social norm, it is important to promote greater synergy between diners and cleaners to upkeep such norms. This could be achieved through a combination of public education on cleanliness etiquette and the provision of enabling infrastructure (e.g., providing common sanitising equipment and materials, and increasing the visibility, accessibility, and availability of tray return racks).
Increase in personal hygiene practices
Handwashing is a prevalent practice for respondents, especially after using the public toilet or when their hands are dirty. 69% of respondents wash their hands all the time, an increase from 56% in 2021. In cases where handwashing was not so prevalent, alternatives like hand sanitisers or anti-bacterial wet wipes were used to maintain hygiene. The COVID-19 pandemic has underscored the importance of maintaining high public hygiene, including personal hygiene standards. It remains vital for Singaporeans to continue to practise these pro-social behaviours to safeguard and strengthen Singapore's public health.
Broad recognition of importance of individual responsibility tempered by hesitation in taking personal action and higher expectations for cleaning services
Most respondents recognise that the community/individual should be encouraged to keep public spaces clean. However, there seems to be an entrenched reliance on cleaning services, and fewer respondents are willing to take personal responsibility to keep public areas clean especially if they are able to outsource these tasks to cleaners. When presented with a scenario of overflowing trash bins, more respondents feel that cleaners are not efficient in their work (46% in 2021 vs 59% in 2022), and that more money should be spent on cleaning services (60% in 2021 vs 81% in 2022). Most respondents (97%) agree that the government should ensure higher cleaning standards for cleaning contractors.
Respondents were also asked about the usefulness of two initiatives to promote keeping Singapore clean and green – pausing public cleaning and a litter-picking exercise – and whether they would be supportive of them being implemented in their housing estates. Overall, over 80% of respondents think that both initiatives are useful for demonstrating how much litter is generated by the community, increasing appreciation of the importance of cleaners to keep public spaces clean, and nudging the community to do their part to keep public spaces clean. However, slightly more than half of the respondents said that they would not participate in the litter-picking exercise despite indicating support for it.
Some of the hesitation to taking personal action for neighbourhood cleanliness may stem from respondents' beliefs that others were not fulfilling their part – (a) that there were inconsiderate people living in the neighbourhood (who should perhaps then be penalised for their lack of pro-cleanliness behaviour) and (b) that cleaners are not efficient and should clear the bins more often. While more than half of respondents were amenable to volunteering to help with cleanliness efforts in their neighbourhood, 51% of respondents feel that residents already pay for cleaning services and should not have to work to keep neighbourhoods clean, a 4% increase from 2021. Nevertheless, respondents had a unanimous stance that residents and cleaners must work together to keep Singapore clean.
Instead of perpetuating the attitude that there will always be cleaners around to clean up after us, it is important for the public to exercise social responsibility and do their part to keep our shared spaces clean. Small but impactful actions such as returning our trays and crockery, and finding the next available bin to throw one's litter would go a long way in keeping Singapore clean. It is also a form of appreciation to our cleaners.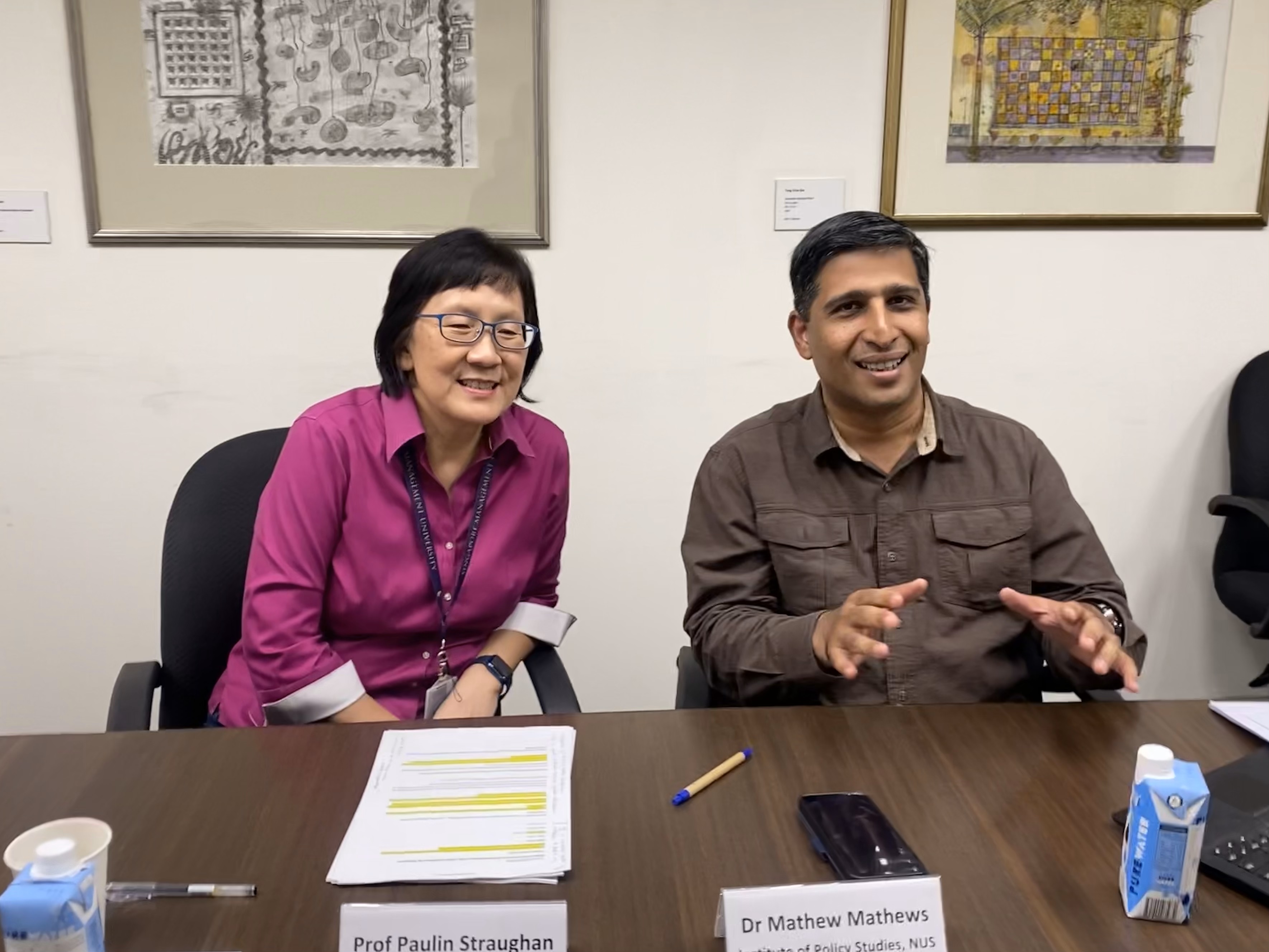 You can download a copy of the latest report and previous waves here:
2022 - https://ink.library.smu.edu.sg/soss_research/3748/
2021 – https://ink.library.smu.edu.sg/soss_research/3342/
2019 - https://ink.library.smu.edu.sg/soss_research/3231/
2018 – https://ink.library.smu.edu.sg/soss_research/2855/
2017 - https://ink.library.smu.edu.sg/soss_research/2818/
Read news reports here: