Sharing Singapore's vision on developing sustainable urban agriculture at global conference in Morocco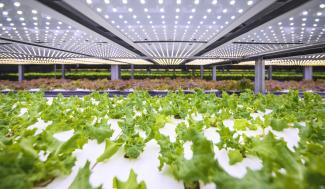 Speaking at the 10th International Micro-irrigation Conference (IMC) earlier this year in Dakhla, Morocco, was SMU's Associate Professor of Strategic Management Tan Wee Liang. Themed "Micro-irrigation in the Era of Technology Innovation and Digital Transformation", the 10th edition of the conference was organised by ANAFIDE, the Moroccan National ICID Committee with the collaboration of the Council of the Moroccan Community Living Abroad, CCME, in partnership with ICID and supported by the Ministry of Agriculture, Fisheries, Rural Development and Water and Forests.
Assoc Prof Tan, who was invited to participate in this conference as the Vice Chairman of the International Association for Agricultural Sustainability (IAAS), gave a speech on 'Urban agriculture development and irrigation in Singapore', which was followed by a discussion on the food security challenge faced by the nation. He noted in his speech that the total food self-sufficiency rate is less than 10% in Singapore; and that global challenges such as the COVID-19 pandemic and geo-political issues like the Russia-Ukraine conflict have resulted in supply chain instability. The Singapore government is now working towards their '30 by 30' vision, that is, to build up Singapore's food industry capability and capacity to sustainably produce 30% of the nation's nutritional needs by 2030.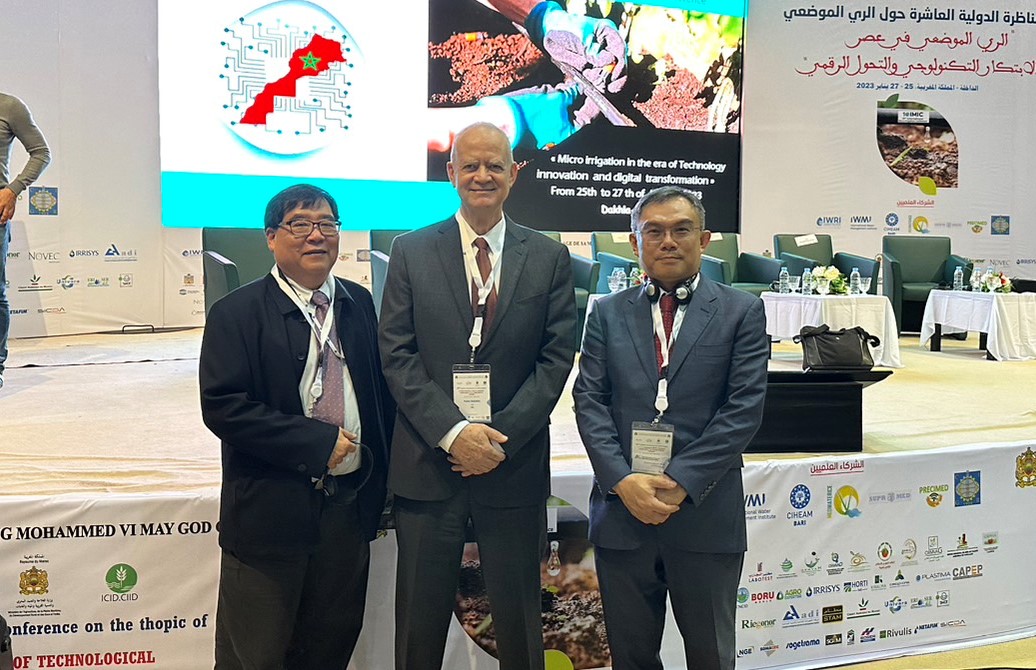 In addition, Assoc Prof Tan also engaged in a side conference where he shared his observations on the Nexus between Water, Energy and Food. He highlighted that stakeholders must understand the inter-relations between water, energy and food security – the Nexus), which points to the need for infrastructure, technology and financing for new farming methods that ensure that carbon emissions, energy and water requirements can be reduced.
"The understanding points to an opportunity for other countries to be engaged in agriculture indirectly. One example would be Singapore's decision to develop a vibrant sustainable finance ecosystem to support Asia's transition to a low-carbon future. To this end, it is, for example, developing a Green Marketplace to enable Green fintech companies to meet with Greentech companies who need financing. As part of its plans, it is developing capabilities and green finance professionals. It is encouraging its financial institutions to engage in the issuance of Green bonds, to be involved in green infrastructure projects," said Assoc Professor Tan.
The participants of this conference hailed from different countries such as South Africa, Nigeria, Niger, Burkina Faso, Senegal, Djibouti, Egypt, Mauritania, England, France, Portugal, Italy, Spain, Lithuania, Taiwan, Singapore, India, Japan, China, the United States and Australia.
- End -