From a small online store to a billion-dollar global tech giant: lessons from Shopify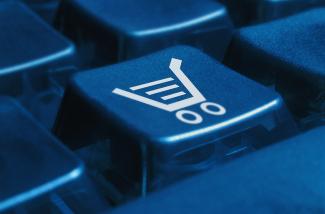 Shopify was founded in 2006 with the goal of providing an easy-to-set-up and easy-to-run platform for merchants who faced challenges like lack of scale, technologies, resources and talents. By the fourth quarter of 2021, Shopify's quarterly merchant revenue had exceeded US$1 billion. It had grown into a US$4.6 billion company with over 7,000 employees and achieved a Gross Merchandise Value of US$175.4 million, which was a 47 percent increase over 2020.
Announcing its results for the financial year 2021, the company stated, "As the commerce engine for independent brands who want to build a direct connection with their customers and to sell everywhere, whether it's on mobile, on Main Street, or to buyers in cities you've never heard of, we head into 2022 energised by what we can build with the unique combination of merchants, ecosystem and top talent we have today."
Shopify's success had been accelerated by the expansive growth of e-commerce fuelled by the COVID-19 pandemic as consumers moved online to purchase goods ranging from groceries, luxury goods and even furniture. At the end of 2021, the global eCommerce market was worth US$13 trillion.
As the market grew, Shopify began to face more intense competition from other forms of commerce, such as live streaming commerce, social commerce, and commerce from super apps. Amazon had also started to intrude Shopify's market by imitating its business model. This drove Shopify to shift its focus from e-commerce to general commerce. Additionally, the emergence of a burgeoning middle-class population in Southeast Asia (SEA) was an attractive market that Shopify aimed to target. However, even though the market had higher disposable incomes and was internet savvy, it was a heterogenous one with different behaviour patterns and less developed logistics infrastructure in some countries.
What could Shopify do to improve its business model to beat its competition, especially in Southeast Asia? The case provides insights on concepts for building successful and scalable digital businesses in fast-evolving business environments, through understanding Shopify's platform strategy, partner ecosystem, omnichannel operations.
The case, "Building a Global Omni-channel Commerce Ecosystem: The Shopify Story" is written by Associate Professor of Strategic Management Geng Xuesong, Andrew Chin from Lee Kong Chian School of Business, Dr Jovina Ang and Dr Jonathan Chang of the Singapore Management University. To read it in full, please visit the CMP website by clicking here.