SMU's water conservation efforts: One step closer to becoming a 'greener' university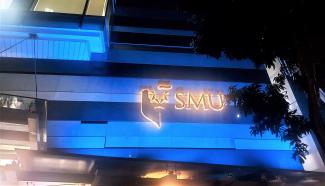 As Singapore's city skyline turned into a sea of blue to mark World Water Day on 22 March 2023, so did SMU's city campus, as it joined in the initiative that marks Singapore's commitment to water sustainability.
World Water Day is designated by the United Nations (UN) as a reminder that water is a critical resource that should be cherished and protected. Globally, two billion people – more than a quarter of the world's population – do not have access to safe drinking water, according to a report published by UNESCO on behalf of UN-Water that was released at the UN 2023 Water Conference in New York on 22 March.
Experts have also highlighted that the world is facing an imminent water crisis, with demand expected to outstrip the supply of fresh water by 40% by the end of this decade. World Water Day 2023 is hence also about accelerating change to solve the water and sanitation crisis.
While Singapore's water situation has improved over the decades, more had to be done to ensure secure water supplies for future demand, which is estimated to double over the next 30 years to meet growing population and economic needs, said Deputy Prime Minister Lawrence Wong at an event held on 19 March.
Indeed, everyone in Singapore has a part to play. As a global citizen, SMU is also playing its part in water conservation and education. In fact, the University is targeting to reduce water use intensity by 35% by 2025 (against the baseline year of 2011).
With this in mind, it has, since 2022, embarked on several sustainable water management initiatives, including reusing harvested water and implementing smart technologies to reduce water wastage, all of which are part of SMU's Sustainability Blueprint. The Blueprint, which guides SMU towards cultivating a Greener University, Developing Change Agents, Driving Impactful Research and Fostering Resilient Communities, is testament to its resolve to accelerate change and make a meaningful impact.
Harvesting, reusing and conserving water
Up to 100,000 litres of rainwater (equivalent to the water usage of a HDB 3-room flat for about 8 months) can be harvested through two underground water tanks installed below SMU's Campus Green and the School of Economics/School of Computing and Information Systems building. Originally installed as a drain-off for excess rainwater to prevent flooding, the water is now reused for landscape irrigation on Campus Green. In an innovative move, SMU also collects condensate water from its air-conditioning systems to irrigate plants on campus grounds and on green walls.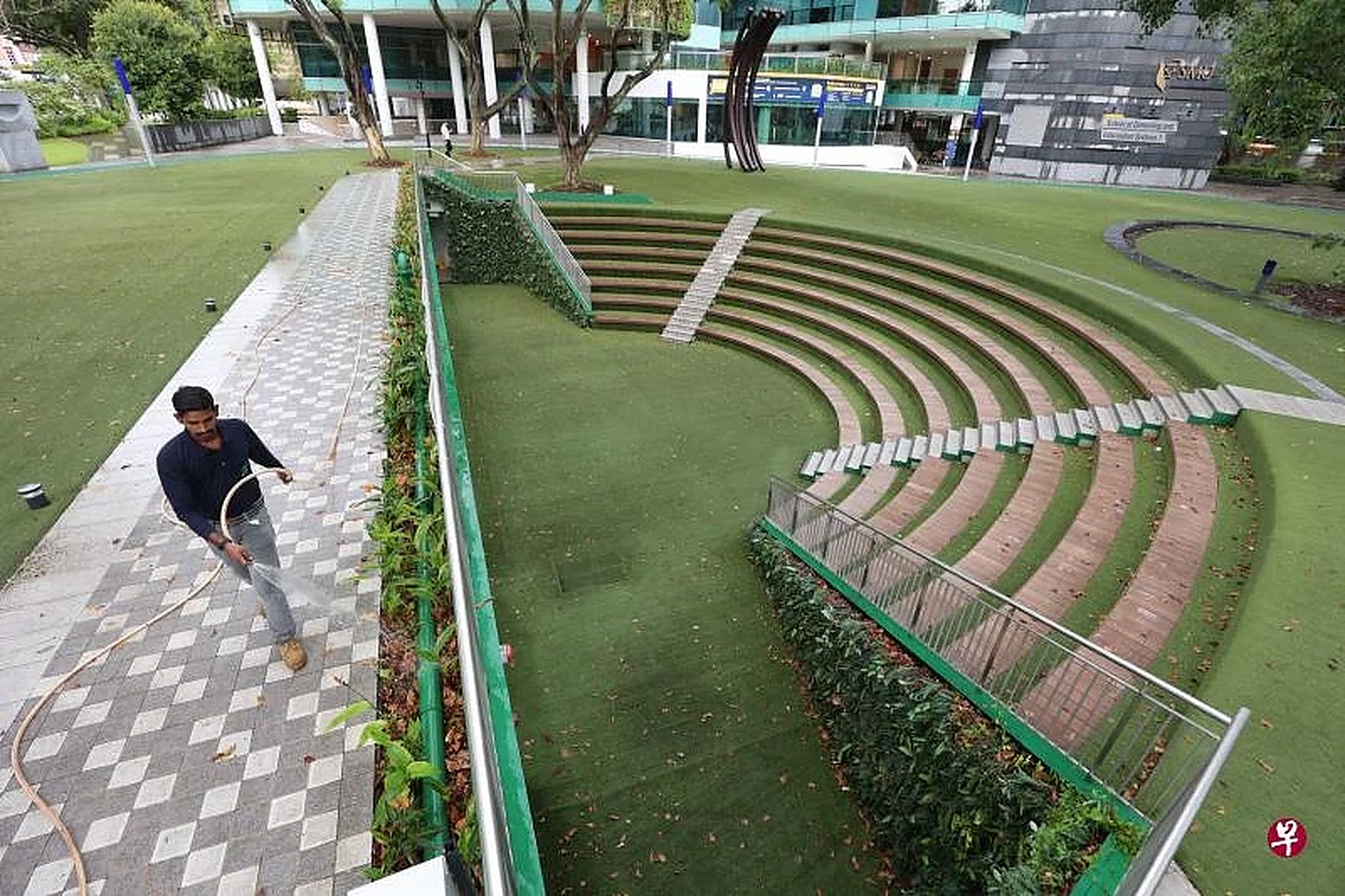 Furthermore, the university facilities management team uses a smart water meter system that prompts an alert whenever there are spikes in water usage (which may indicate a leak), enabling them to take quick investigative and rectification actions. Prompt action in responses to each real alert can reduce water loss of about 10,000 litres to 12,000 litres of water!
Recognising the importance of nurturing ownership amongst all its stakeholders, the University is engaging student ambassadors and student interest groups to train and guide them on sustainability projects, so that in the near future they can introduce these to visiting delegates and also rally their peers to initiate and take on more and larger projects that they can call their own.
- End -
Media coverage: