How Being More Aware Leads to Better Decisions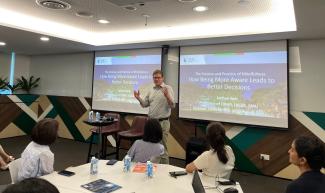 As American social scientist Herbert Simon observed, "A wealth of information creates a poverty of attention." Decision-making is often thought of as an information-processing activity, even more so in the age of big data, AI and machine learning algorithms.
At a fireside chat themed "The Science and Practice of Mindfulness: How Being More Aware Leads to Better Decisions" organised by the Centre for Management Practice (CMP) and SMU Libraries on 10 March, SMU students, faculty and staff members learnt about the role of internal awareness of one's BETA (Body sensations, Emotions, Thoughts, and Action impulses) and external awareness of context, ecology and feedback. Led by Jochen Reb, Professor of Organisational Behaviour & Human Resources, Director, SMU Mindfulness Initiative; and moderated by Tarmo Raudsepp, Vice President, Business Optimisation, Borouge Pte Ltd and SMU Doctor of Business Administration (DBA) Candidate, the session provided insights on how internal and external awareness can result in more accurate predictions and select appropriate decision strategies, leading to better decisions.
The engaging session included mindfulness practices which provided attendees the opportunity to experience first-hand some immediate impacts of being calm and in the present moment.
Prof Reb went on to share about the S-ART model, which encompasses self-Awareness, self-Regulation, and self-Transcendence. This framework for understanding the neurobiological mechanisms of mindfulness illustrates a method for becoming aware of the conditions that cause (and remove) distortions or biases, which may improve decision-making processes.
In this increasingly fast-paced era, multi-tasking has become a commonly accepted way of life, in both work and social situations. Prof Reb says the practice often backfires by slowing us down, increasing errors, and hampering creativity, quality and productivity while adding to stress. In addition, multi-tasking can also become addictive.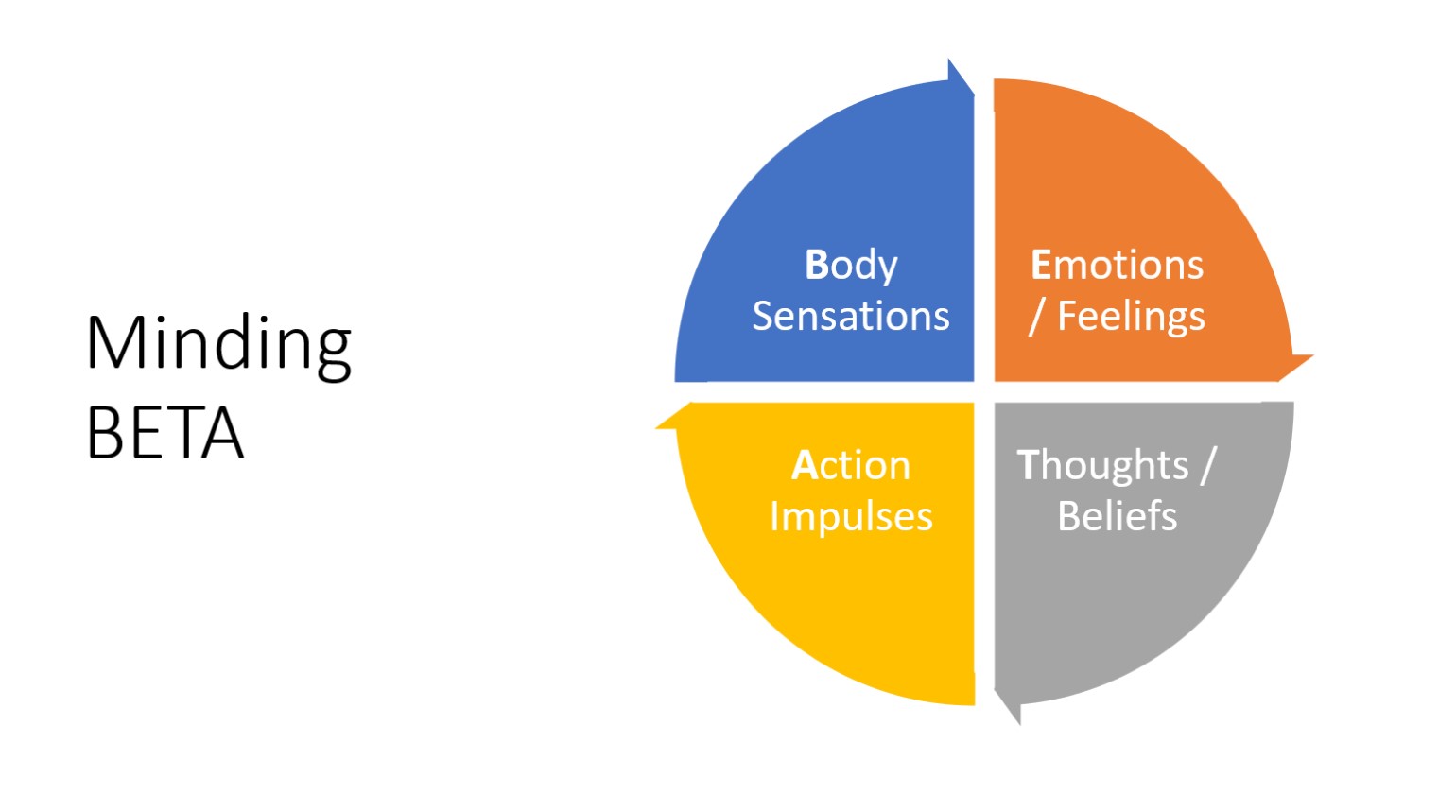 Attendees were invited to try the CEO of BETA, a three-step signature practice that is adaptable to many situations and needs. The first step consists in becoming aware of your body sensations, emotions, thoughts and action impulses, in other words Catching your BETA. The second step consists in Even-ing out your BETA by engaging your breath, and in the third and last step you Open your BETA and get ready for the situation ahead with fresh energy and strategic awareness. The key takeaways proven by this practice include calmness, emotion regulation, and emotional intelligence.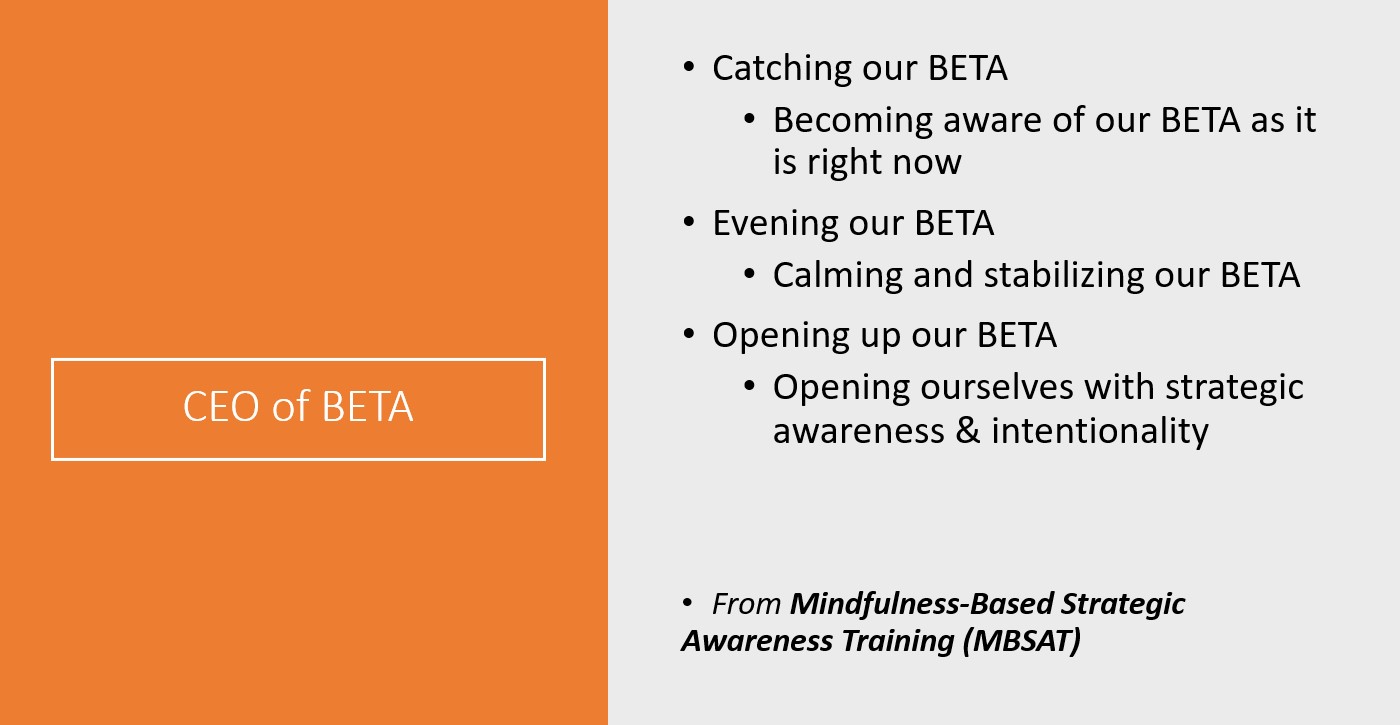 Prof Reb then shared a useful four-step mindfulness-based decision-making process that involves framing the decision, gathering information, coming to conclusions, and learning from feedback. Each stage is influenced by several factors, which contributes to the quality of the decision made.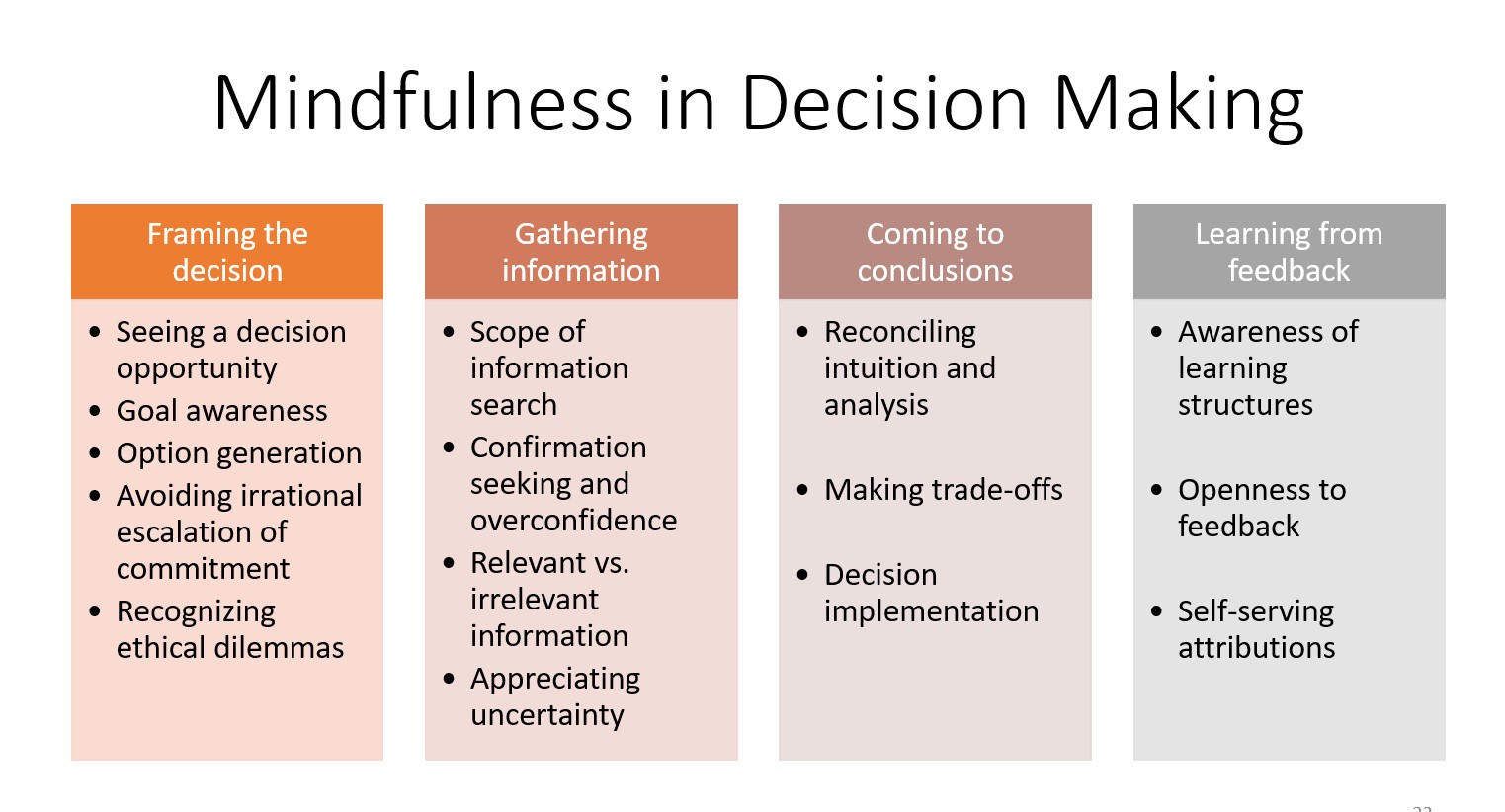 Tips for good decision-making aside, Prof Reb reminded that physical exercise and rest are equally important to one's mental state. He concluded the session emphasising that mindfulness practice is a form of integrated mental exercise and rest. He says, "Just as physical exercise and rest, mental exercise and rest if done correctly, support sustainable wellbeing and performance."
Dr Havovi Joshi, Director of CMP, remarked how useful the meditation practices that Prof Reb shared at the fireside chat were, "Even a few minutes of quiet reflection brings so much calm to a busy day". She added that CMP is delighted to work closely with SMU Libraries to bring faculty's research insights to the fore and closer to students and staff.
Yeo Pin Pin, Head of Research Services at the SMU Libraries echoed the sentiments, and highlighted the Resources on Mindfulness curated by the library, and Prof Reb's recent publication on "It's so boring – or is it? Examining the role of mindfulness for work performance and attitudes in monotonous jobs" in Journal of Occupational and Organizational Psychology which found that "more mindful employees would show greater job satisfaction, lower turnover intentions, and higher task performance".