SMU strengthens its networks at the inaugural Canada-in-Asia Conference 2023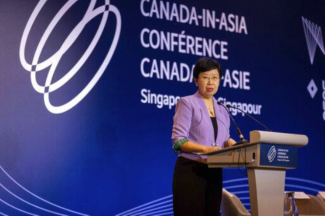 The inaugural Canada-in-Asia conference was held at Fairmont Singapore from 21 - 23 February 2023. Aimed at fostering greater engagement and strengthening networks between Canada and Asia, it attracted more than 500 participants, including Asia-based Canadian university alumni and leaders from Canadian government, business and higher education sectors.
SMU President Professor Lily Kong was one of the invited speakers at the opening plenary on 22 February, together with The Honourable Mary Ng, Minister of International Trade, Export Promotion, Small Business and Economic Development, Canada, and Dr Maliki Osman, Minister in the Prime Minister's Office and Second Minister for Education and Foreign Affairs, Singapore.
In her speech, Prof Kong discussed how universities can fulfill the fundamental role of developing talent and generating impactful research through international partnerships such as exchange programmes and collaborative research projects.
To broaden its networks, SMU has already established International Advisory Councils comprising leading industry leaders in seven Asian countries. With the launch of its Overseas Centre Jakarta in 2022 and other centres in Southeast Asia in the months ahead, Prof Kong highlighted how such an expanding entrepreneurship and business ecosystem can amplify collaboration and learning opportunities for faculty and students across regions.
Prof Kong also reaffirmed SMU's commitment to the Reach Alliance, a student-driven, faculty-mentored, research and leadership initiative developed by the University of Toronto. Inspired by the UN's Sustainable Development Goals, it enables students to develop projects with actionable insights, impacting communities that are most in need.
As part of the conference's engagement activities, 21 key personnel and senior representatives from various Canadian universities visited SMU on 23 February. The visitors were hosted at the College of Integrative Studies (CIS) by SMU Professor Lim Sun Sun, Vice President, Partnerships and Engagement and SMU Professor Elvin Lim, Dean, College of Integrative Studies.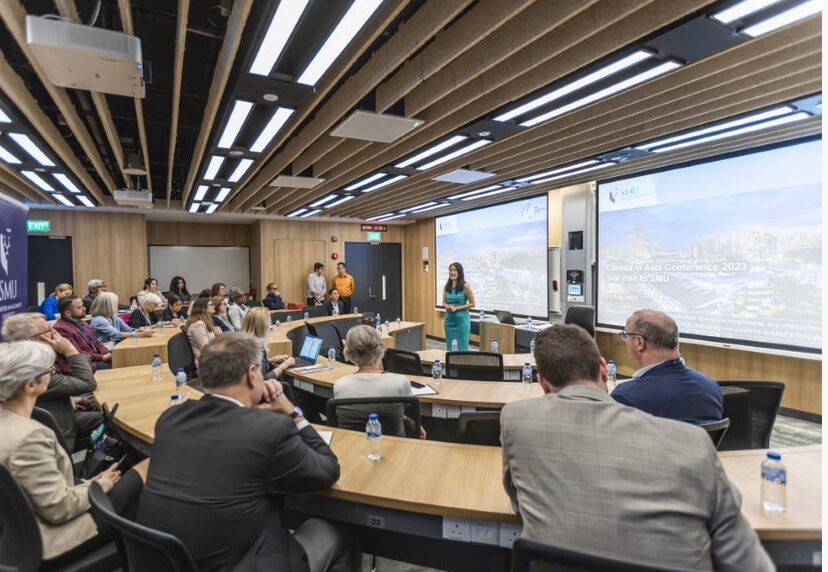 In her presentation, Prof Lim Sun Sun gave an overview of SMU's research thrusts and key efforts in Digital Transformation, Sustainable Living and Growth in Asia. She emphasised the importance of university partnerships in solving many of the world's "wicked problems" and highlighted examples of how research in areas like big data optimisation and efficient energy utilisation are the critical building blocks for a more sustainable way of life.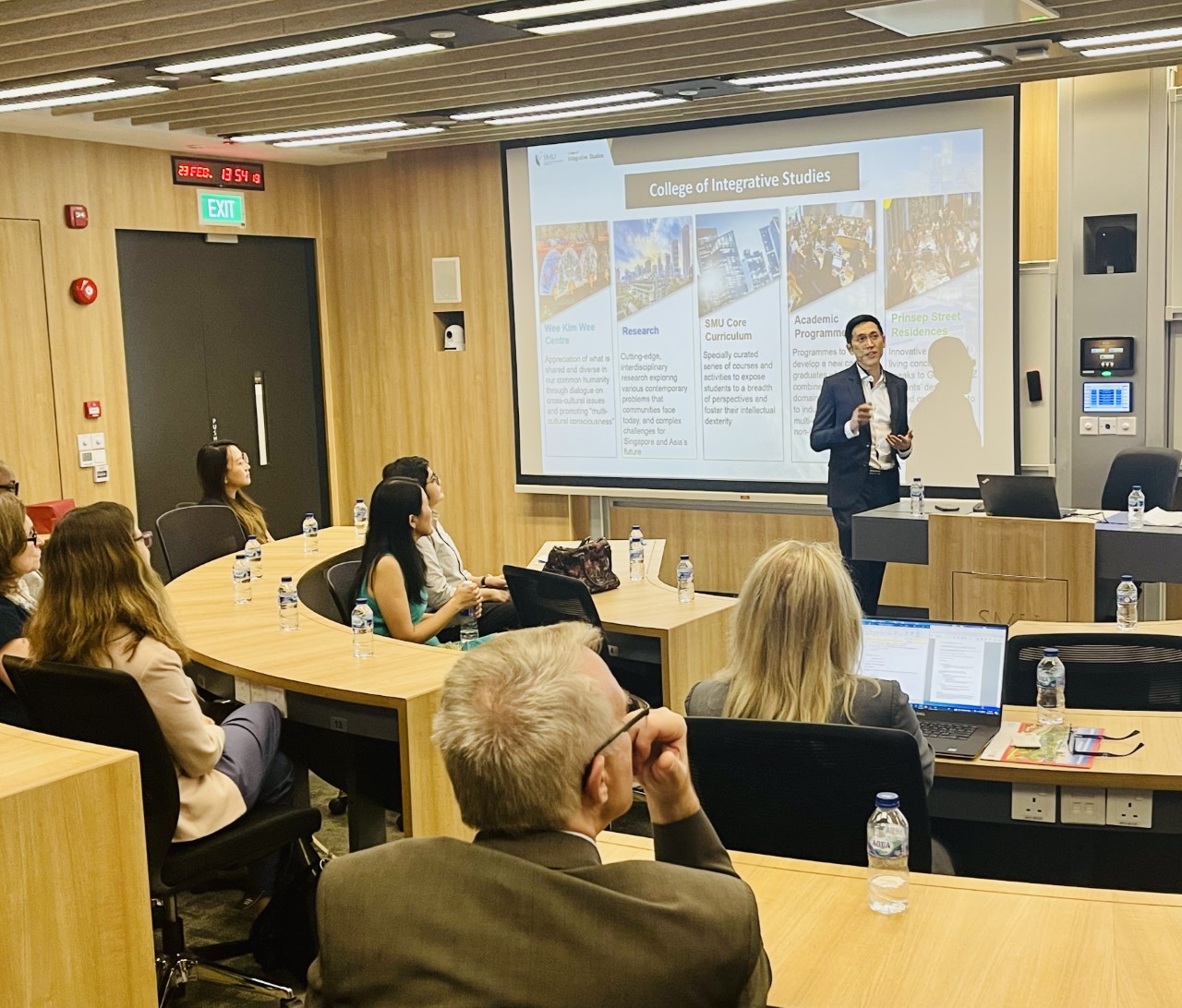 This was followed by Prof Elvin Lim's presentation of the transformative model of education offered by the College of Integrative Studies. In particular, he highlighted how the students, in opting for CIS' Individualised Major, can explore different disciplines before choosing a path of study that resonates with their personal interests. Each student will also be mentored by a faculty advisor and industry experts. Such support will ensure that students develop relevant skills in response to industrial and societal needs in future.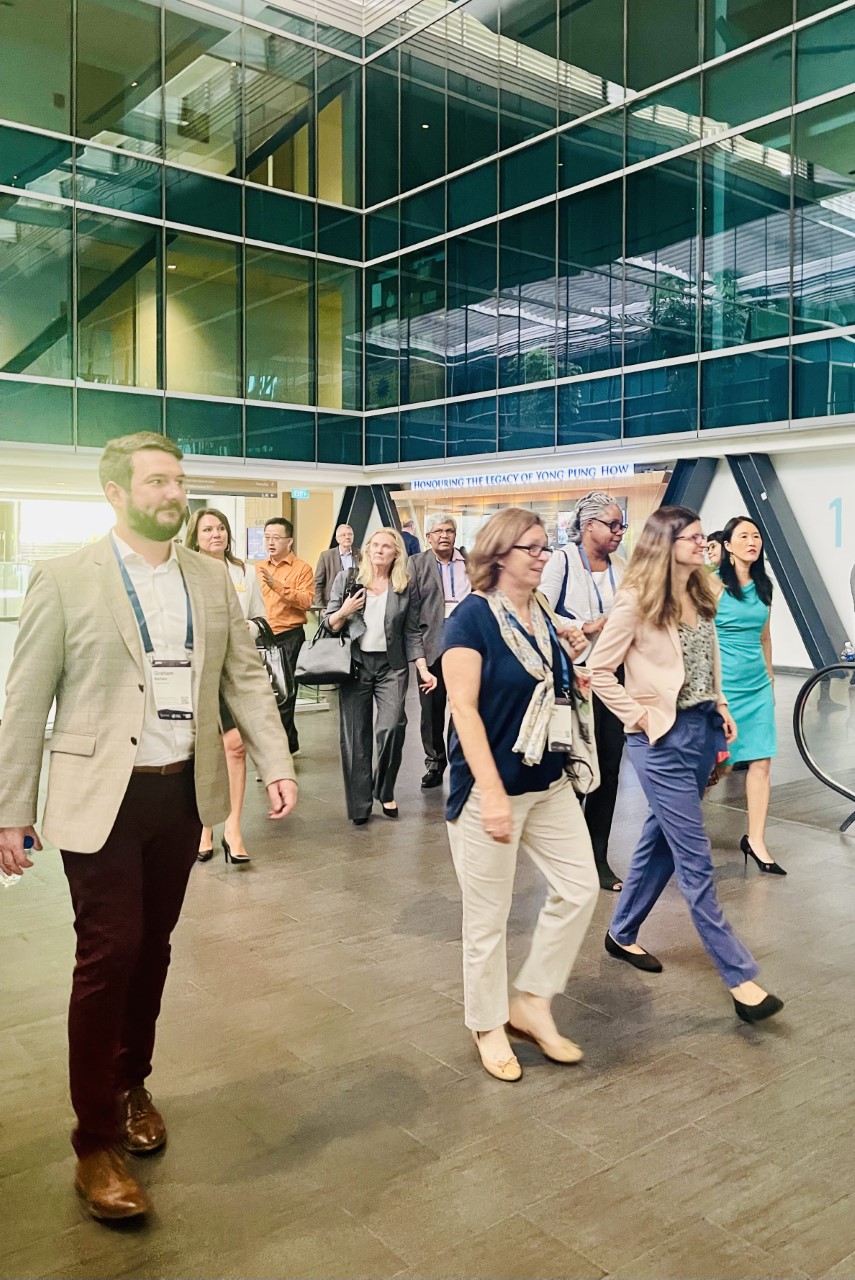 The visitors were also taken on a tour of The Greenhouse at SMU's Institute of Innovation and Entrepreneurship, before joining a sharing session by Senior Licensing Advisor, Dr Sze Tiam Lin. Here, they gleaned insights into the university's startup and incubation programmes, such as Protégé Venture (PV), Southeast Asia's first and only nation-wide student-led venture capital fund which aims to grow the next generation of tech savvy and entrepreneurial leaders. To date, it has invested in 9 start-ups and 3 have gone on to raise more than S$35m. Another flagship programme, The Business Innovators Generator (BIG), has incubated more than 391 startups, which have collectively raised more than S$498m in the follow-on rounds.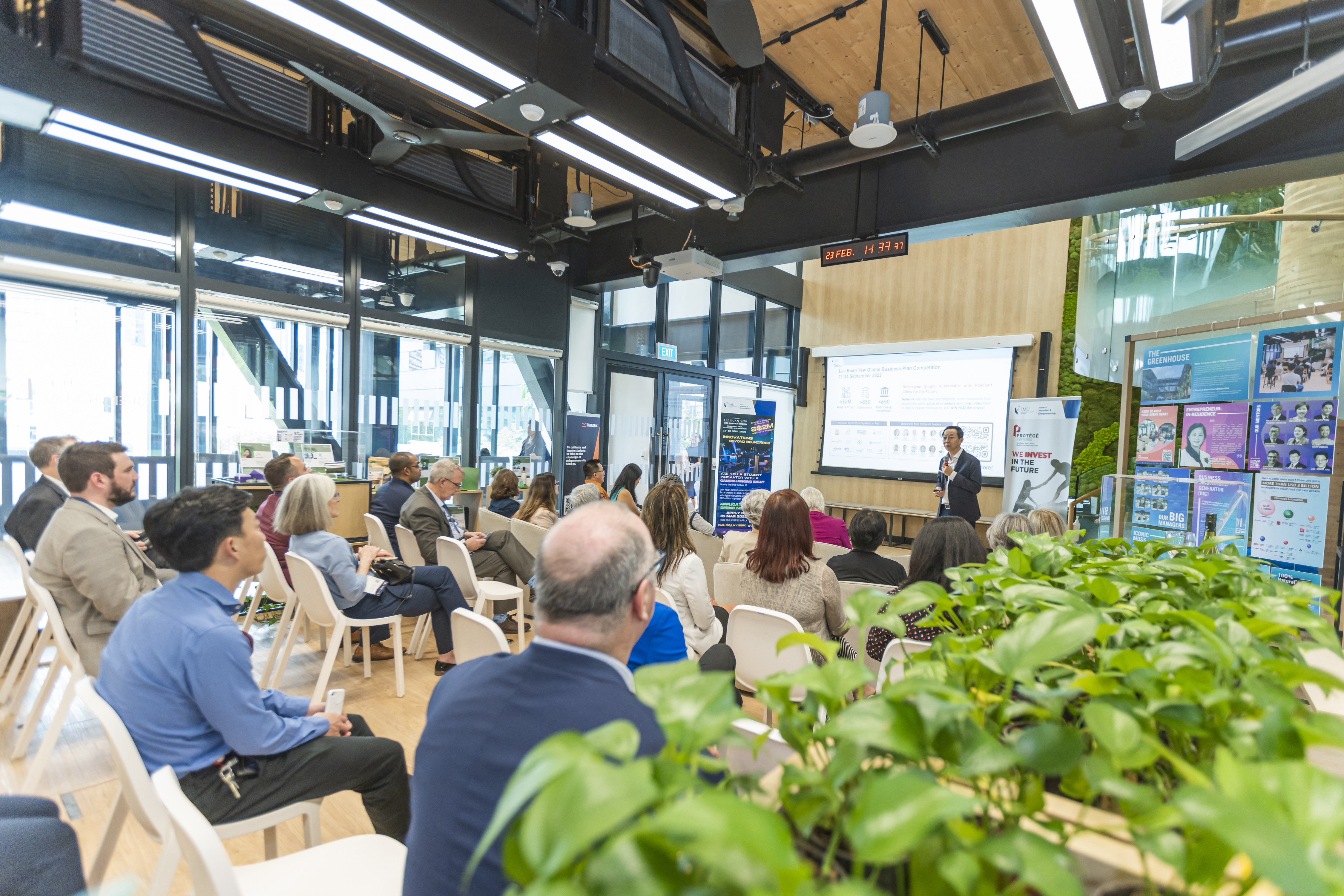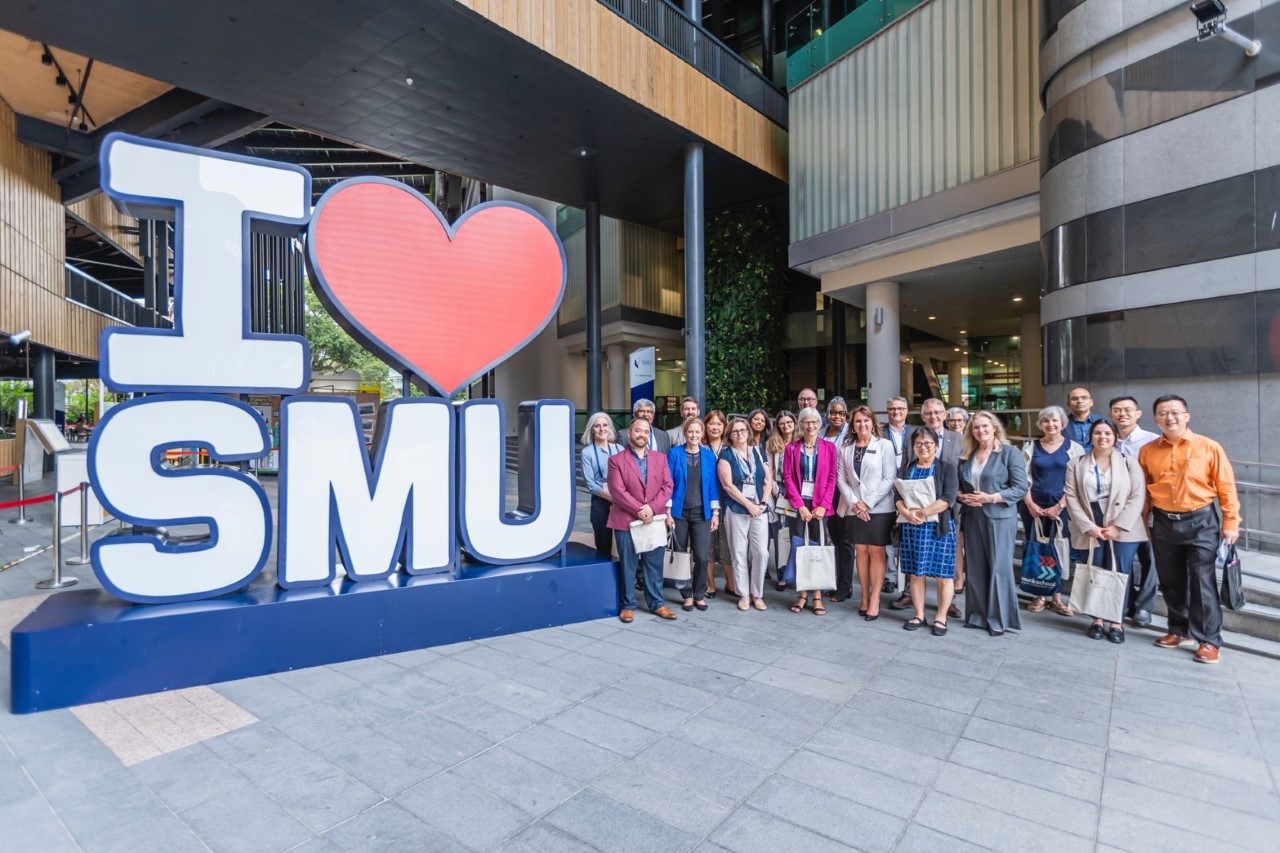 The visit culminated in a tea session where participants interacted, established new connections, and asked more questions about SMU's various initiatives. It was certainly a fruitful learning and networking opportunity for all who attended.