SMU Research on Digital Sustainability Receives Recognition at the FT Responsible Business Education Awards 2023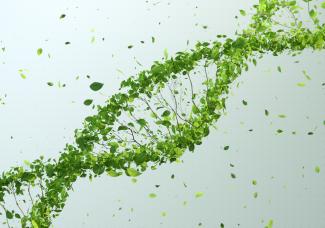 New research from Singapore Management University (SMU) titled 'Digital Sustainability and Entrepreneurship: How Digital Innovations Are Helping Tackle Climate Change and Sustainable Development' has received global recognition at the Financial Times (FT) Responsible Business Education Awards 2023.
Conducted by Simon Schillebeeckx and Ryan K. Merrill from SMU Lee Kong Chian School of Business, and former dean Professor Gerard George, this new study was amongst a list of research generated by global business schools, that received commendation by FT for its real-world impact. SMU is the only Singaporean university with research that has been acknowledged within this category of the Awards.
In the study, the team sought to explore how digital technologies are helping to address grand challenges to tackle climate change and promote sustainable development. They built their research on an earlier report that Schillebeeckx and Merrill had written for the United Nations and DBS on sustainable digital finance in Asia, which consequently sparked various other publications on the same topic along with new collaborations.
The new study delivered insightful trends and called on companies to integrate digital and sustainability transformation to derive beneficial outcomes.
The key findings uncovered were:
Climate change and the transgression of planetary boundaries are grand challenges in management but it remains poorly understood how these realities are affecting businesses in variegated ways. The SMU team deconstructed these challenges into six problems that are more aligned with how companies typically think, enabling companies to deploy their capabilities into sustainability-oriented actions.
In the digital space, blockchain remains one of the most promising technologies but the technology is still not living up to its promise and remains often a problem in search of a solution. Associated with blockchain is the trend toward disintermediation, the ability to remove trusted third parties from transactions in order to engage in direct transactions. The SMU team however find a clear interest in re-intermediation using new digital tools. This creates different opportunities for start-ups and for incumbents to reinvent themselves.
According to Assistant Professor Schillebeeckx, "Another aspect of the digital toolbox we identified is layering, the practice of embedding data or value into transactions and interactions. What is powerful here is that it gives any company in the world a clear mandate to engage in corporate social responsibility (CSR) and positive impact creation. By layering small positive impact onto strategic business processes that support a company's growth, growth can genuinely become good. My entrepreneurial work with Handprint also shows that layering can create significant business value."
Commenting on the power of gamification (another element of the digital toolbox), former post-doctoral researcher Ryan Merrill underscored its ability to create positive impact as being "simply magical". This was evidenced in a case study he had penned titled "Growing a Global Forest: Ant Financial, Alipay, and the Ant Forest", which also received FT's nod of recognition in its 2022 awards. The study explored sustainability and climate change through a pragmatic analysis of Alipay's green initiatives and showed the dividends that could be gained if companies can find ways to imbue their strategic goals with impact through gamified experiences.
"Right now, the corporate world has carbon tunnel vision," commented Assistant Professor Schillebeeckx. "Every company is under pressure to quantify its carbon footprint, even though most companies have very limited power in doing much about that footprint. As a community of practice, we need to think deeply about how to use digital tools to achieve sustainability goals and this sometimes requires us to question the current paradigm. Some of the insights we provide in this paper speak to this."
The FT Responsible Business Education Awards identify the growing number of researchers whose work helps companies and other organisations do better. This year's edition shortlisted research from topics as varied as circular fashion, bank mergers, and the links between workers' conversations and productivity.