At SMU's 23rd birthday celebrations, there was indeed A Time for Everything
Singapore Management University marked the 23rd anniversary of its founding on SMU Patron's Day, Friday, 13 January 2023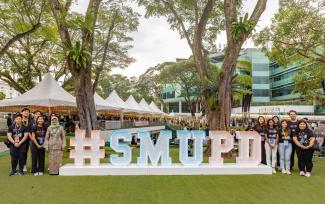 Singapore Management University (SMU) commemorated its 23rd Anniversary on Patron's Day (PD) on Friday, 13 January 2023 with the theme, A Time for Everything. After two years of celebrating in a hybrid format, the SMU community finally came together on Campus Green for an exuberant in-person celebration to mark the occasion.
Open to the public and involving close to 400 student participants, highlights of the day included an adrenaline-pumping Inter-School Tug-of-War and a curated SMU Makers' Market of 20 stalls filled with handcrafted goodies. Taking centerstage was a series of high-octane performances featuring SMU student groups and talents from the local entertainment scene. To promote a culture of care, a brand-new initiative SMU(LTIPLY) encouraged the SMU community to give back by donating their PD vouchers.
The occasion was graced by SMU's Patron, President Halimah Yacob and new Chairman of the SMU Board of Trustees, Mr Piyush Gupta. Accompanied by members of the organizing committee, board members and senior management, they toured the festival grounds and interacted with students.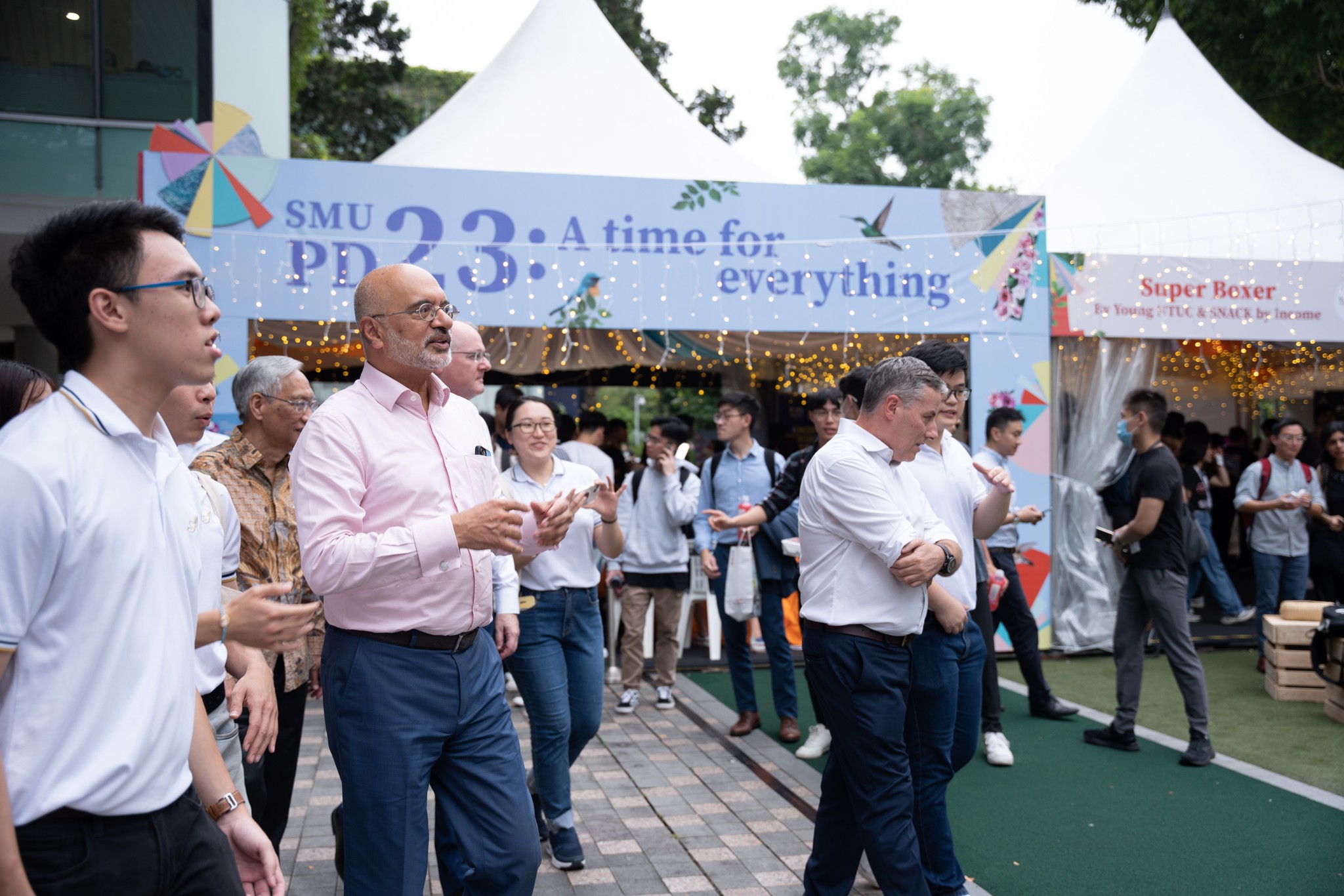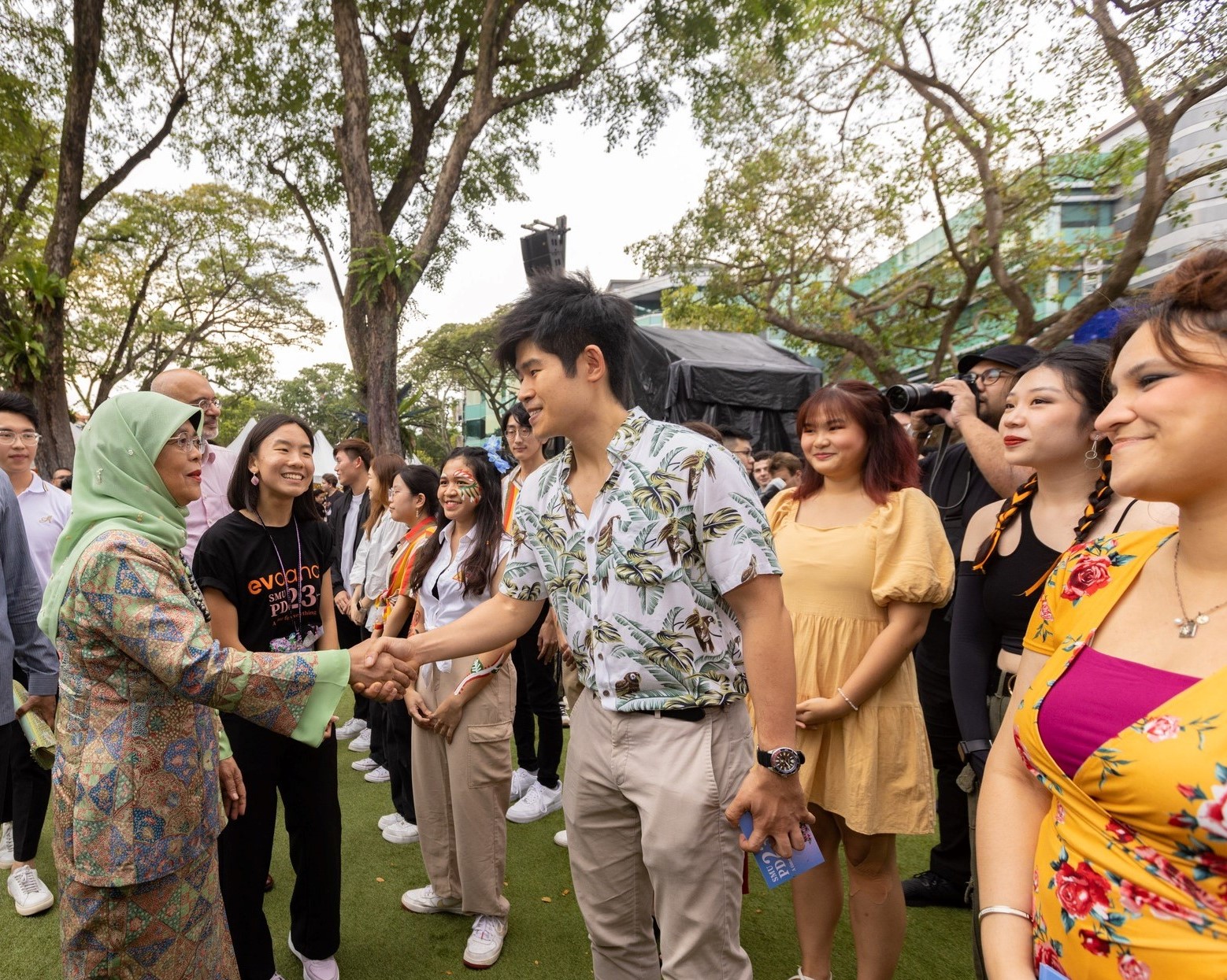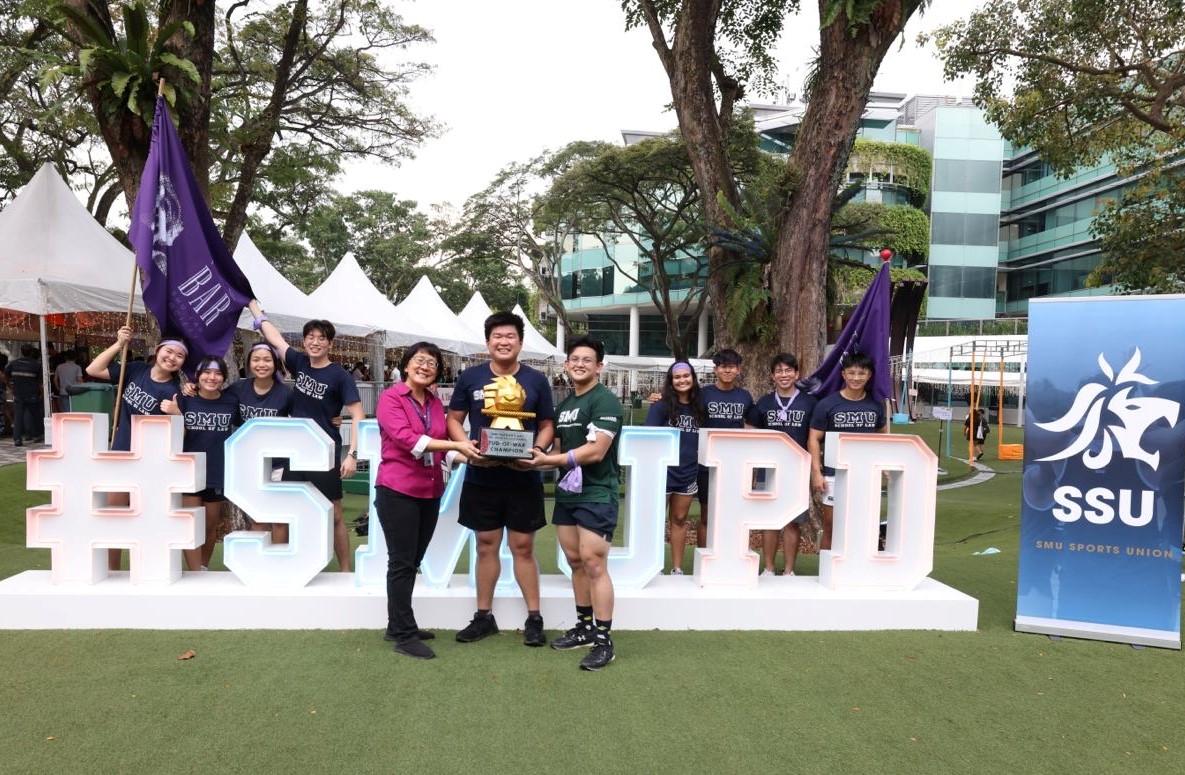 SMU's strategic priority of promoting Sustainable Living was a central theme in this year's celebrations. This was prominently upheld through the Go Green with SMOO initiative. Instead of purchasing single-use event T-shirts, participants were invited to upcycle their favourite tees or tote bags using heat pressed PD 2023 exclusive hybrid patches.
Explaining the rationale behind this project, Sustainability Director Sim Kai Shin, Hazel, a third-year student from the Lee Kong Chian School of Business said, "It takes 7000 litres of water just to grow enough cotton for one t-shirt. This year, we aim to encourage the SMU community and the public to upcycle their pre-loved shirts and tote bags, as a reminder to switch up our current habits in support of more sustainable lifestyles."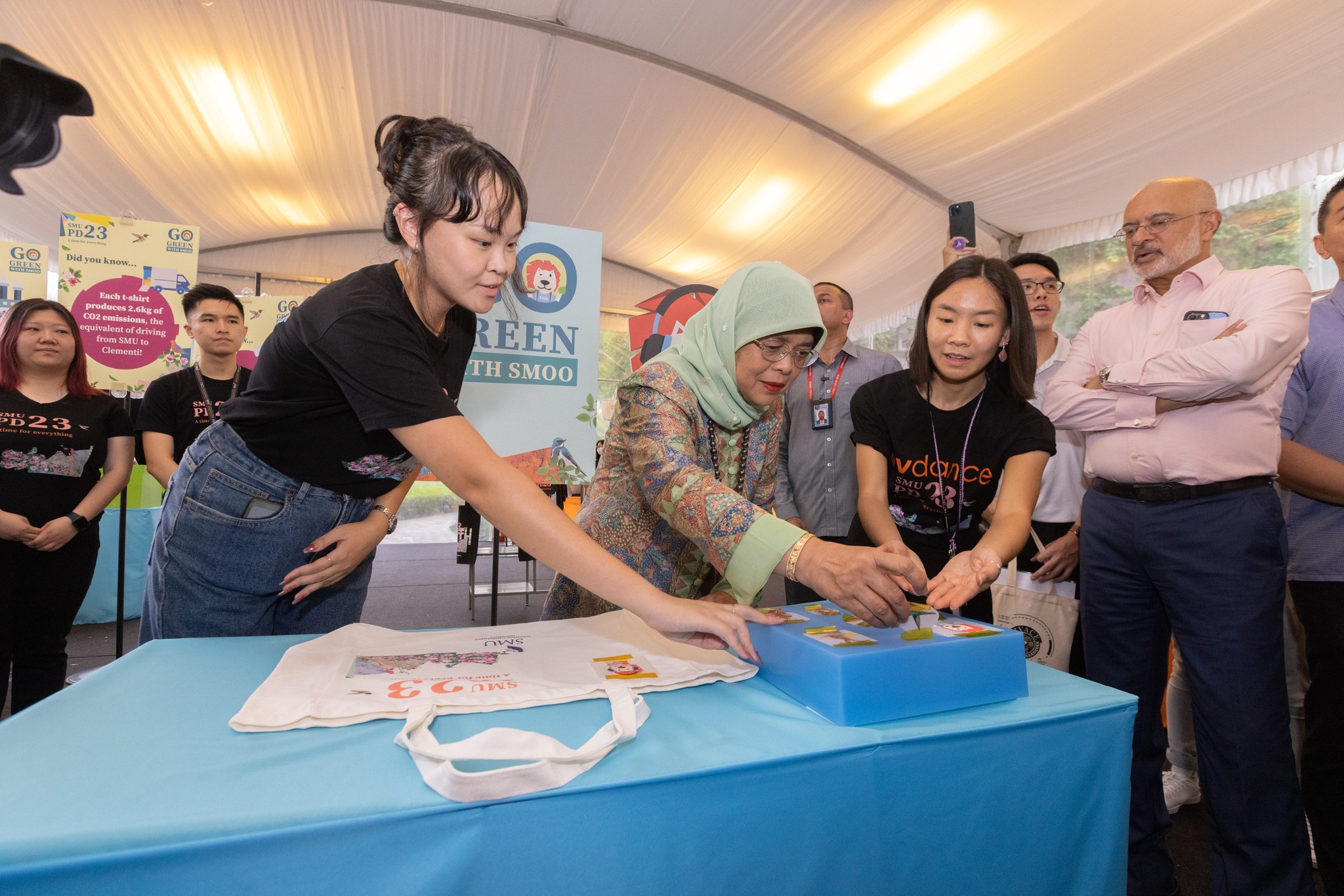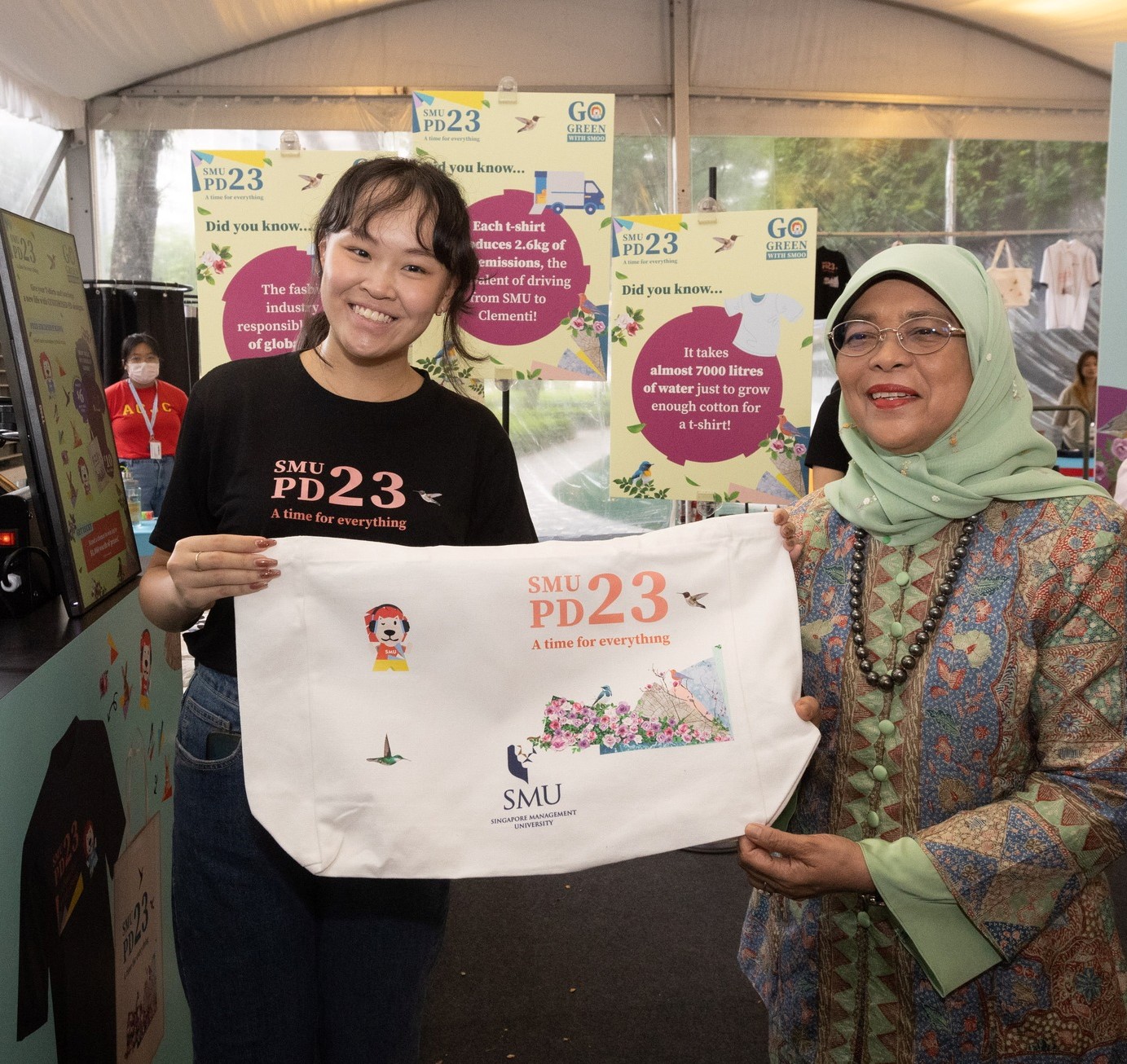 The occasion was also A Time for Games & Prizes as exciting carnival and stage games heightened the festive mood.​ To snag a chance at winning attractive prizes, many enthusiastically completed the PD23 Bingo Card game by participating in activities like taking a 360 photo and posing with PD23 installations.
Amidst the flurry of activity, the organisers made sure there was A Time for Makan. The crowd could choose from various delectable favourites offered by 12 different stalls. Vendors like Big Big Fries, Black Boy Cubanas and ChicxHaoven also provided vegetarian options and halal menus.
At the Makers' Market, student makers from Colordippin and FlowersnThreads showcased merchandise reflecting the core values of sustainability. Monserene, a stall selling handmade jewellery and circle totes, integrates the values of intentional living and sustainability into its business model by re-stitching defective totes for sale. Others like SmartStickies offer customizable solutions for users to share brand information in a sustainable manner. Another crowd puller, Batik Liem, aims to modernise traditional batik designs using sustainable materials and practices.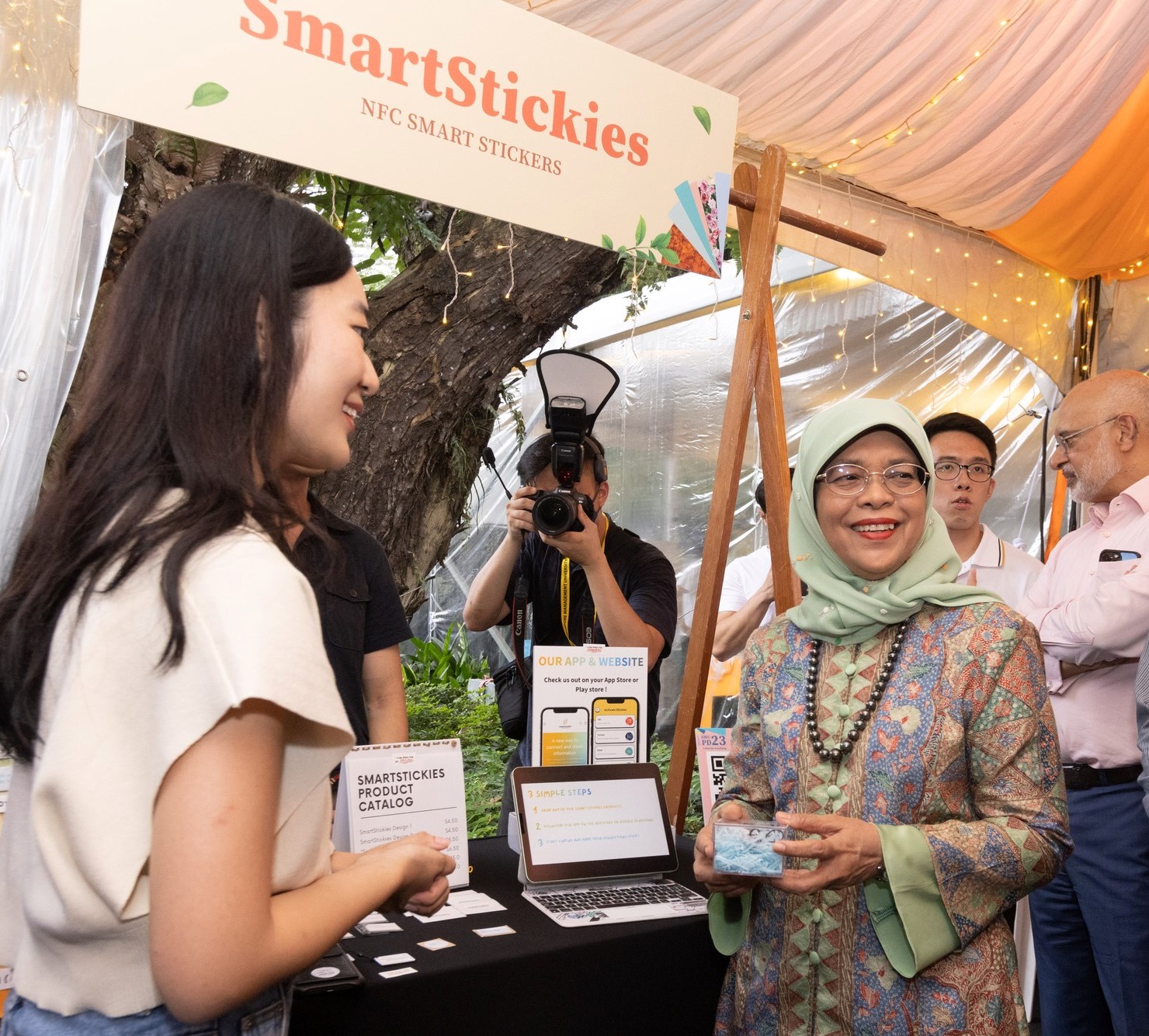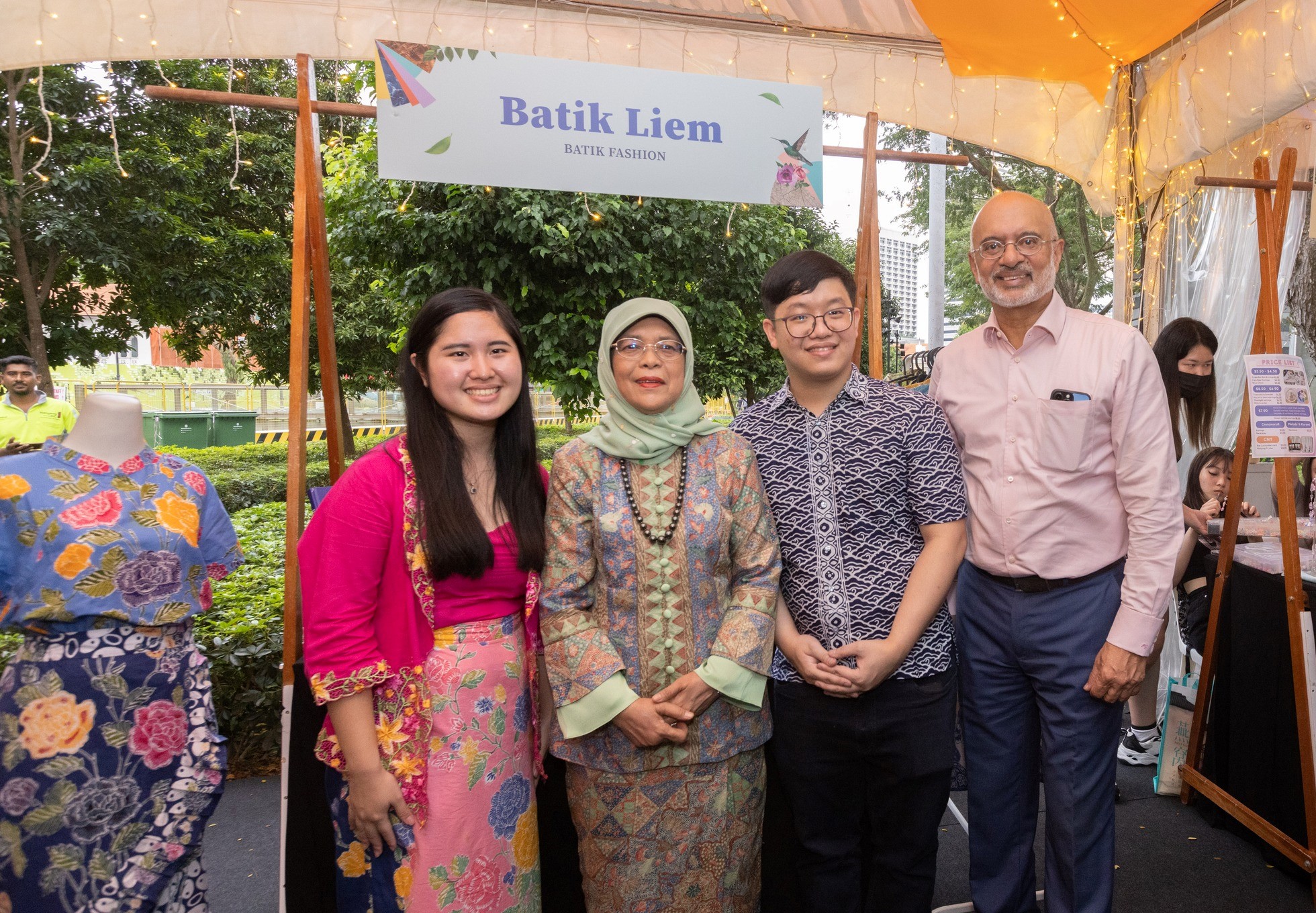 Apart from the handicrafts, food and activities, there was also A Time for Entertainment as audiences were treated to top-notch performances featuring SMU clubs, including SMU Funk Movement, SMU Voix, SMU Samba Masala and SMU Eurhythmix. Headliner acts comprised popular home-grown singer-songwriters like Linying and brb.
As the evening progressed, Campus Green was filled with those who had come to catch the performances or simply to enjoy the first Friday night of the new school year with friends.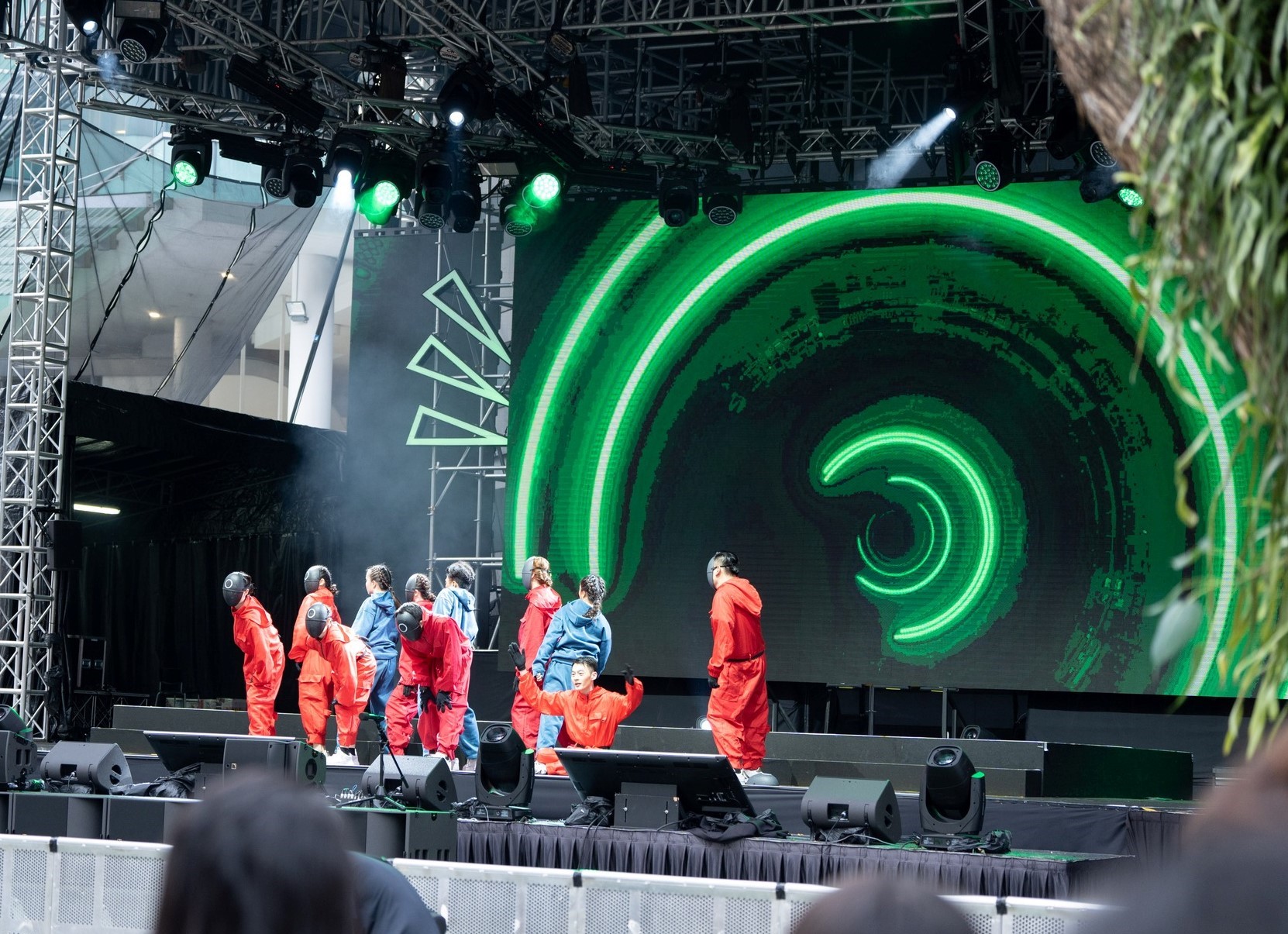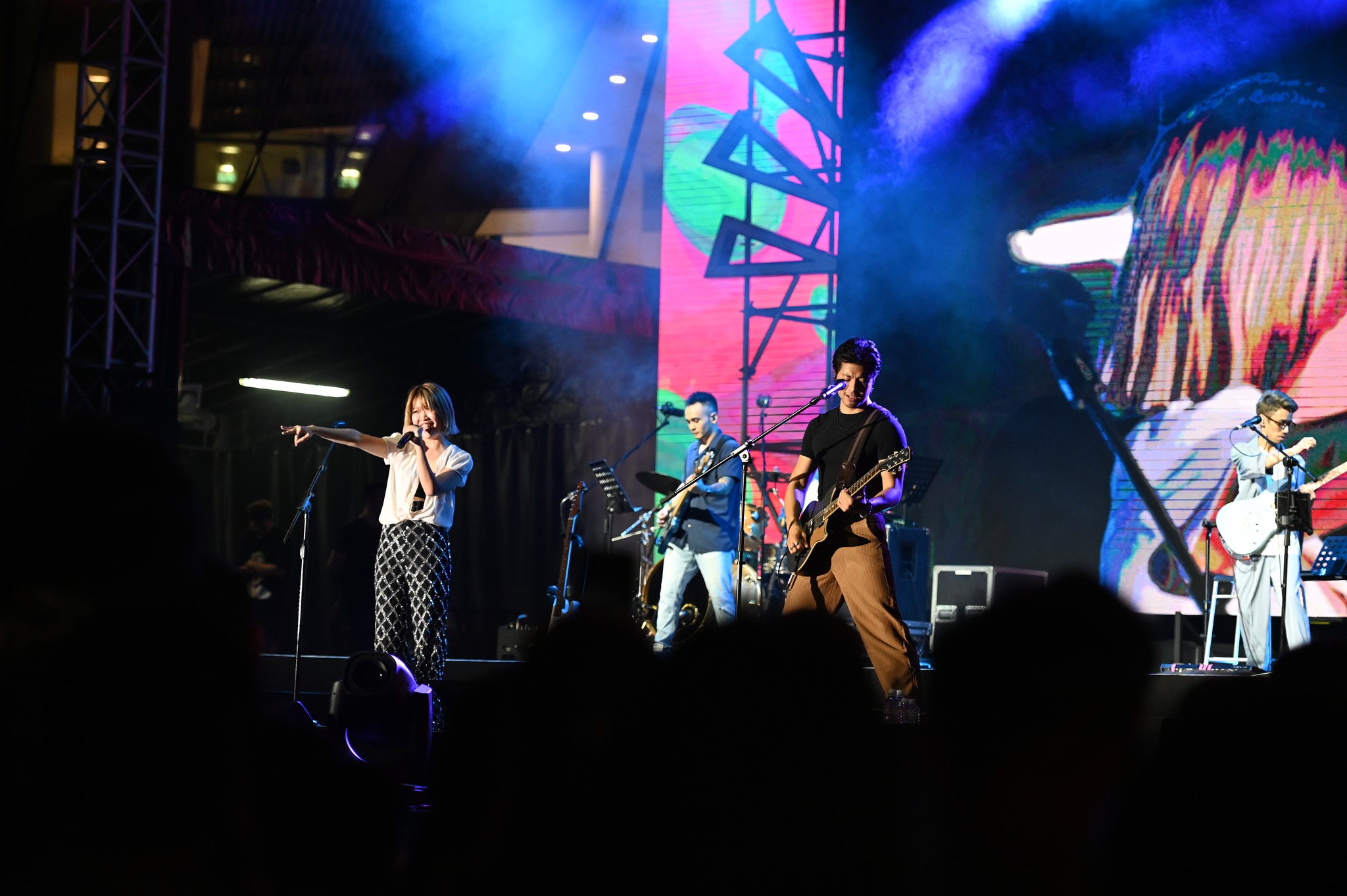 Ivan Boey Kai Jie, a second-year student from the Lee Kong Chian School of Business, shared how his role as the Show Programming Director gave him the unique opportunity to work with many peers, managers from the Office of Student Life and talented performers. He felt that "ideating for stage games and conceptualising the script to bring the PD23 theme to life was an invaluable experience as it brought out the creativity in me and my team."
Meanwhile, at SMU Connexion, our honured guests enjoyed a dinner reception and interacted with the Board of Trustees, SMU senior management and faculty members.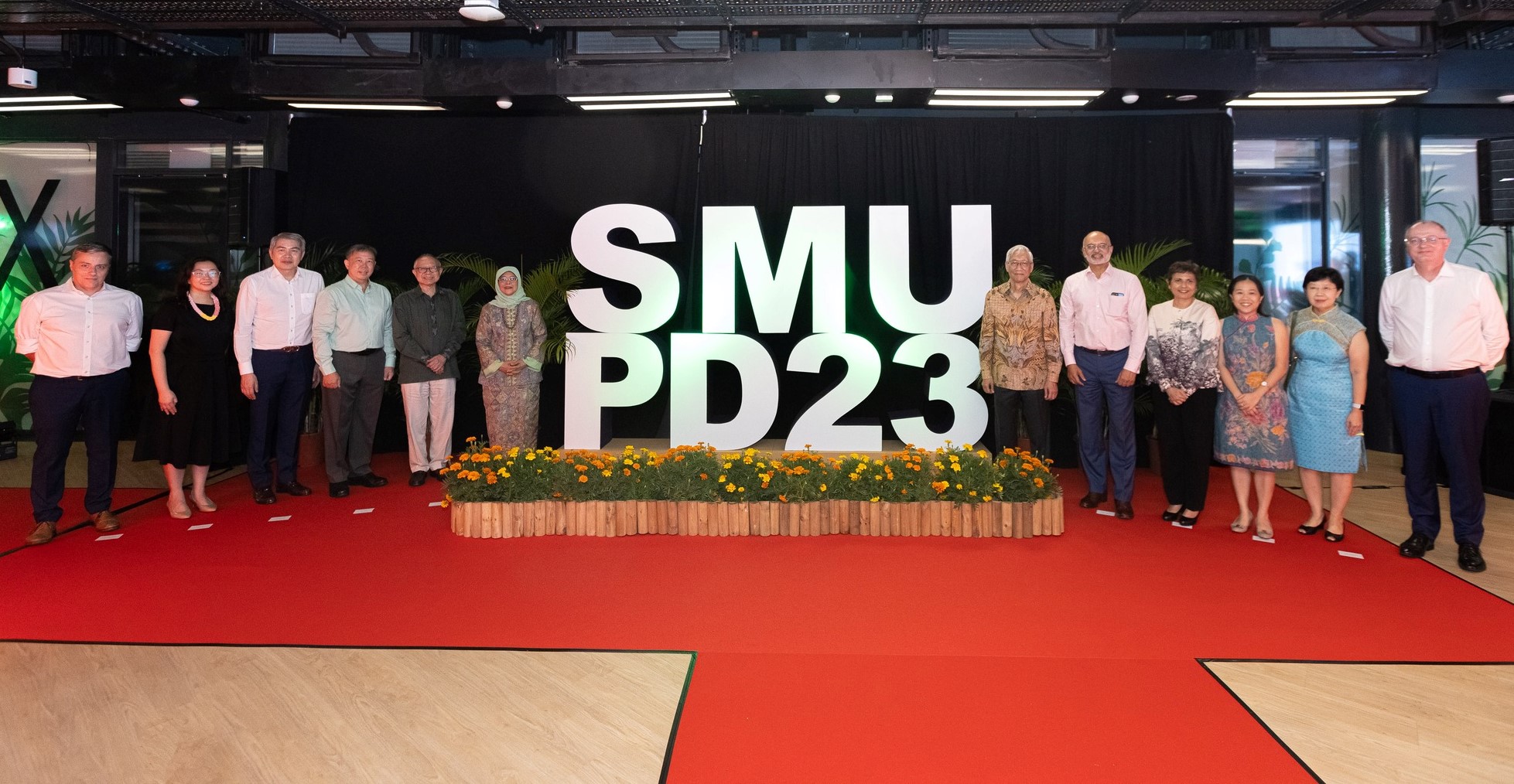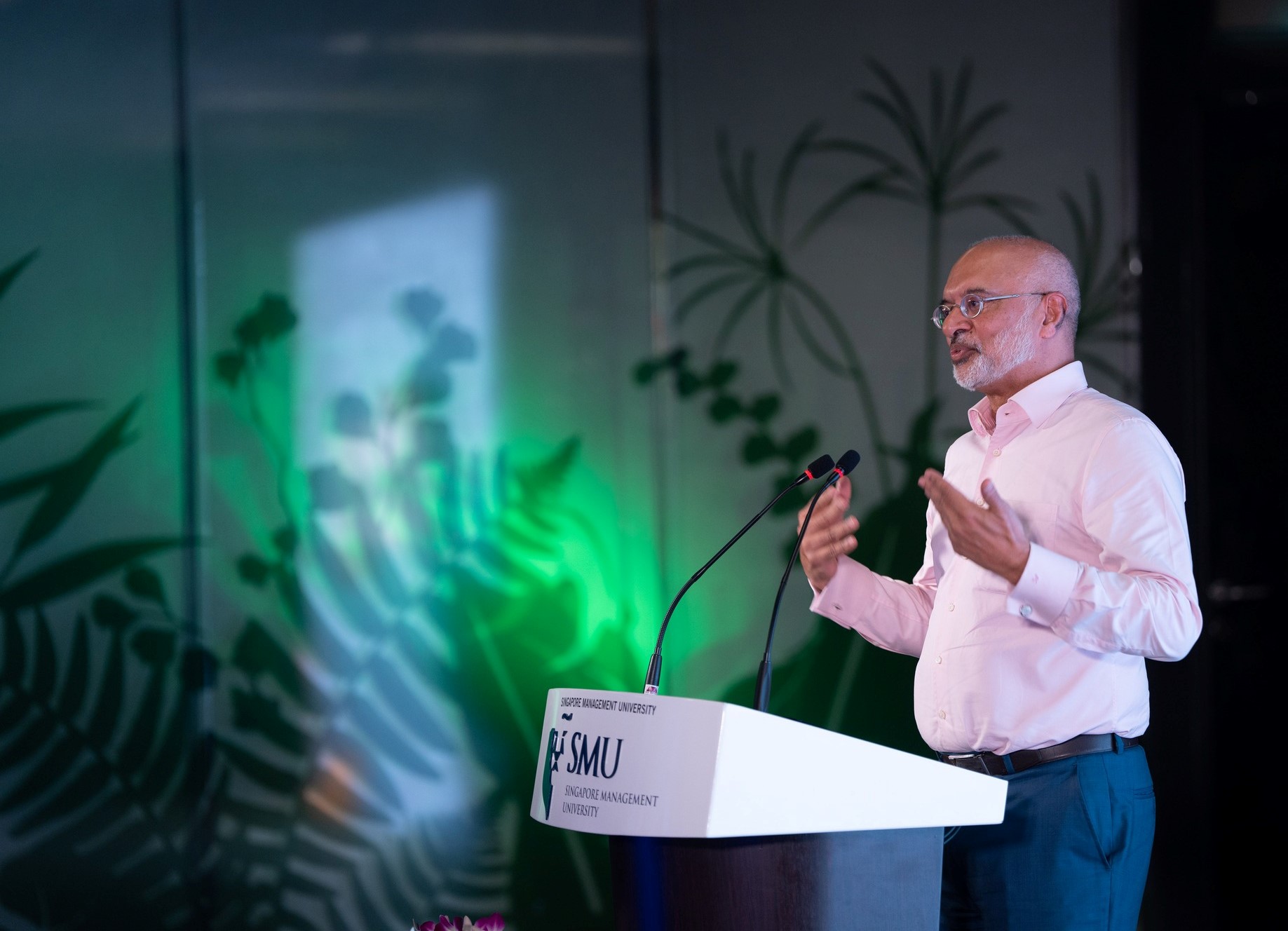 In his inaugural welcome address, SMU Chairman, Mr Piyush Gupta, expressed his appreciation for the achievements of founding Chairman, Mr Ho Kwon Ping, in building the SMU brand within the short span of 23 years. He shared his impression of how SMU's first graduates were known for their hallmark traits of being confident and well-rounded and how SMU's progressive curriculum and interactive pedagogy has been adopted and adapted by other universities.
Mr Gupta highlighted how SMU has not stood still but has evolved its curriculum and made contributions to Singapore and the region by providing lifelong learning through the university's "expanding suite" of programmes. He also lauded the consistently high regional and world rankings of its masters programmes by QS and Financial Times.
In offering his views on how SMU could advance further in its strategic priorities, Mr Gupta spoke of cultivating an environment of collaborative initiative taking which is agile at scale. He also suggested that SMU leverages its position as a city university in the heart of Singapore to fuel research, thought leadership and educational offerings.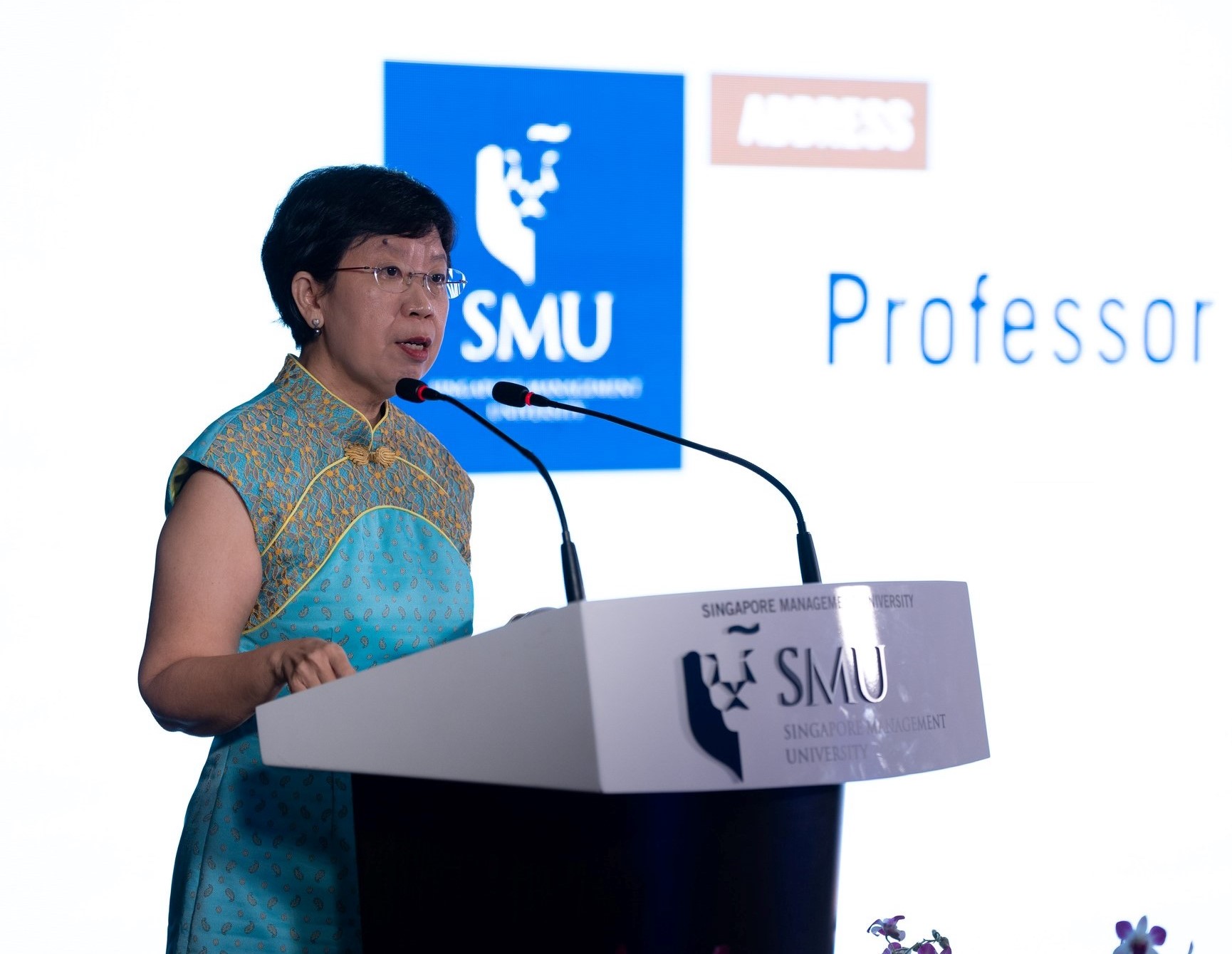 In her speech, SMU President Professor Lily Kong acknowledged the dedication and inspirational leadership of our founding Chairman Mr Ho Kwon Ping over the last 25 years. She also extended a warm welcome to the incoming Chairman, Mr Piyush Gupta, and expressed optimism for SMU's continued growth under his insightful leadership.
Prof Kong cited various milestones SMU achieved last year, including the establishment of the College of Integrative Studies in May 2022, the launch of the College of Graduate Research Studies in August 2022 and the launch of the Overseas Centre Jakarta in December 2022. These will pave the way for students, scholars and senior executives to learn and upskill as they access new or customised programmes.
Prof Kong also highlighted the expansion of SMU's initiatives in internationalisation, industry engagement and innovation, and entrepreneurship. Moving forward, implementation of the Sustainability Blueprint and promoting Digital Transformation will continue to be SMU's strategic priorities. These will take the form of projects such as working with F&B tenants on campus to better manage food waste and refreshing our Enterprise Resource Planning (ERP) system to enhance productivity and user experience.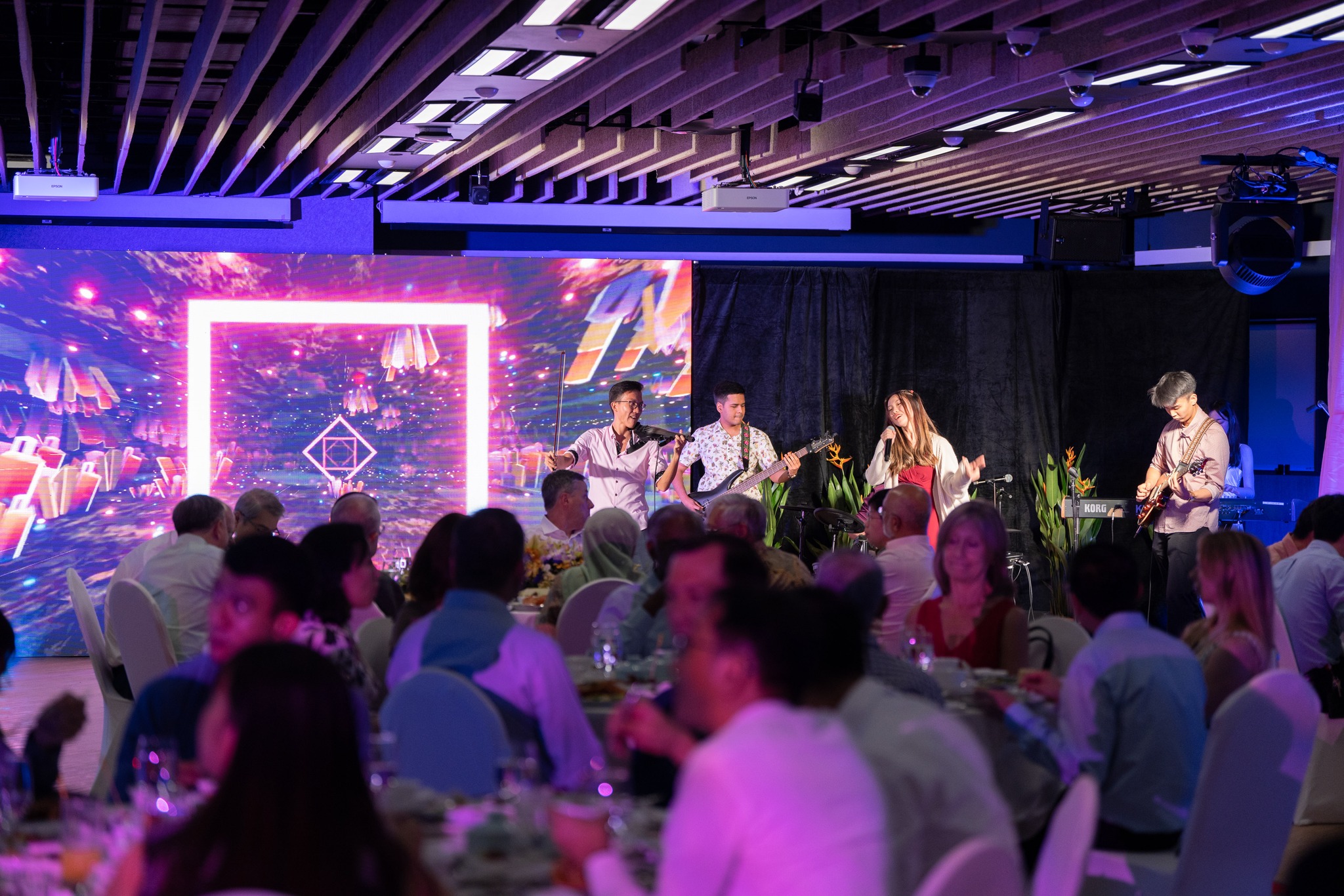 The day's celebratory atmosphere lingered in the air even as the evening drew to a close and lights dimmed on Campus Green. Regin Ow Chi Yin, a second-year student from the Lee Kong Chian School of Business, felt that her role as Partnerships Team Deputy Director helped her to "relearn things, and view things differently" and to become "better at picking up cues and communicating more effectively under time constraints." Summing up her experience, Regin said, "It was an honour to meet the Singapore President, and a joy to be part of the Organising Committee for PD23."
Indeed, it was a joyful and memorable occasion for the SMU family at Patron's Day 2023.
The university would like to extend a big Thank You to students, staff, faculty, and the PD 2023 Organising Committee for making this 23rd anniversary such a vibrant, enjoyable, and meaningful one.
Relive the best moments and see more pictures of PD 2023 here