SMU establishes Sustainability Scholarship with gift from SeaTown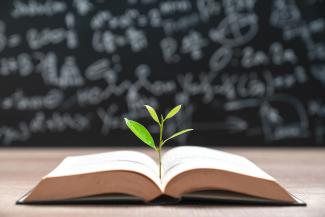 To help develop the next generation of sustainability leaders, SeaTown Holdings International Pte Ltd (SeaTown) and Singapore Management University (SMU) have jointly established the SeaTown Sustainability Scholarship (Scholarship).
From Academic Year (AY) 2023/2024 to AY2025/2026, two outstanding third-year SMU undergraduates will be awarded the Scholarship each year. Scholarship recipients are required to have declared Sustainability as a major and must demonstrate excellent academic qualities and an active commitment to sustainability.
Each scholarship recipient will receive a total of S$30,000 (S$15,000 per year for their third and fourth years of study) to cover their tuition fee and/or other study-related expenses. Scholars will also have the opportunity to be involved in a sustainability-focused role in the asset management industry through an internship with SeaTown's Sustainability Research teams. In total, six students will benefit from the Scholarship.
Patrick Pang, CEO of SeaTown, said, "SeaTown believes that sustainability trends will rewire the business world and present compelling new investment opportunities. We see a clear need for more sustainability-skilled business professionals in Singapore to support its Green Plan and to contribute to Singapore as a leading destination for sustainable investing."
"We believe that promoting the growth of the next generation of sustainability leaders will magnify Singapore's contribution to addressing some of the world's most pressing challenges," he added.
Commenting on the Scholarship, Professor Bert de Reyck, Dean of SMU Lee Kong Chian School of Business, said, "One of the key strategies in SMU's Sustainability Blueprint is to develop change agents through education. To prepare our students to be future sustainability leaders and active global citizens, sustainability education is embedded throughout our curriculum, which offers foundation, intermediate and advanced mastery of sustainability issues to all our students.
We are delighted to have found a likeminded partner in SeaTown, and we are grateful for the generosity it has extended to our students through this Scholarship and the internship opportunity with SeaTown's research teams."