7th edition of the PAK Challenge ignites 3 winning student start-ups with $70,000 cash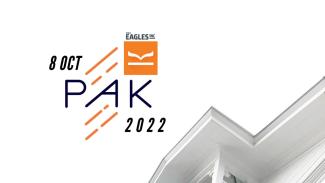 The PAK (Passion, Adventure, Kickstart) Challenge is an annual start-up business plan competition held in Singapore, open to student entrepreneurs from tertiary education institutes across the country. The competition provides an opportunity for student business founders to examine critical problems and pain points they face personally, and to come up with creative but practical solutions to tackle them.
The 7th edition of the PAK Challenge concluded on 8 October 2022, organised by SMU EAGLES, an entrepreneurship-focused student club aimed at supporting next-gen student founders to form a strong start-up ecosystem.
In early 2022, SMU EAGLES hosted two start-up competitions as a lead-up to the PAK Challenge-'The Social Engine',an ideation stage social impact competition and 'Hatch', an ideation stage "for-profit" competition. Finalists of Hatch would qualify to participate in the PAK Challenge.
Judges of the Challenge included Joshua Chan (Co-Founder & Managing Director of ErgoTune), Winnie Khoo (Partner at Antler), Benjamin Twoon (Co-Founder and Chief Commercial Officer, Fundnel) and Edward Tay (CEO, Sistema Asia Capital). The majority of entries received this year were centred on addressing issues around Elder Care, Food, AgriTech, EdTech and Web3. The top three teams, Foot Hero, Really Food, and Crowd9 walked away with cash prizes worth a total of $70,000.
Foot Hero, an analytics company that harnesses computer vision and machine learning to map out the contours of human feet to manufacture insoles for consumers was champion of the PAK Challenge, winning the grand prize of $50,000 cash. Foot Hero was also the winner of Hatch 2022, which allowed them to proceed to the Semi-Finals of the PAK Challenge.
CEO of Foot Hero, Akash Mittal who is a Year 4 student of SMU Lee Kong Chian School of Business said, "As students, we bootstrapped this business and entered pitch competitions for a chance to garner additional funds. The prize money from the PAK Challenge will go a long way in pushing our offering into the market, accelerating our mission of helping everyone walk pain-free. We have faced challenges in many aspects: from technology development to product-market fit. However, as we pushed forward, the hardships paved the way for us to understand what we want to accomplish at Foot Hero - for customised insoles to be more accessible and affordable. Foot Hero hopes to be a brand that everyone will remember, supporting you at every step!"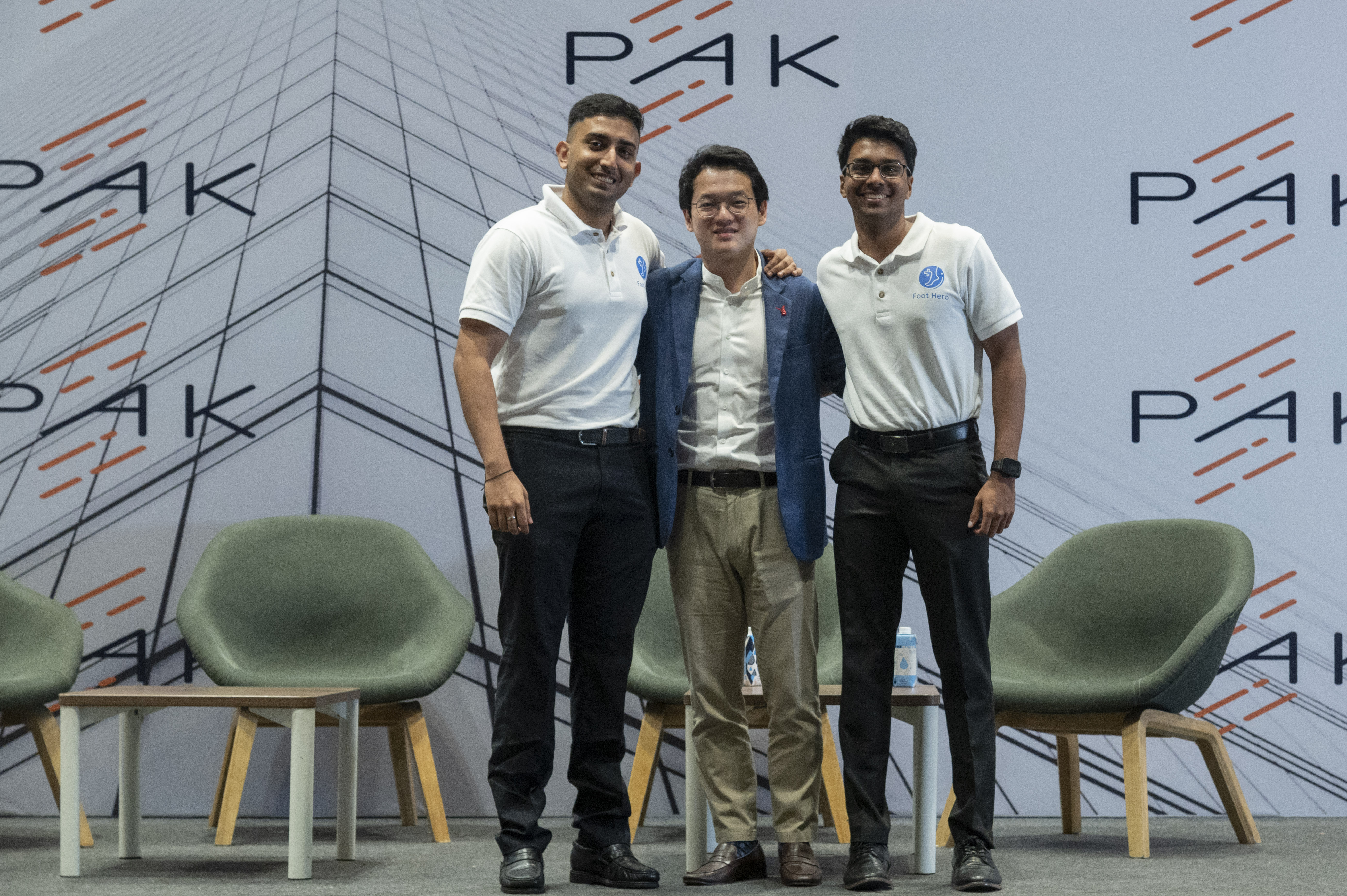 First runner-up Really Food is a plant-based start-up that creates and supplies meat-free food substitutes prepared in Asian flavours. Its two founders started Really Food fresh out of Nanyang Technological University with a mission to change the way consumers eat, while allowing people to experience the diverse flavours of Asian cuisine at the same time. As second prize winners they were awarded $15,000 cash.
Second runner-up Crowd9, whose founders are from SMU, is a blockchain-based crowdfunding platform that aims to restore trust, transparency, and accountability in the Web3 space by simplifying the funding journey for creators, while ensuring contributor protection through on-chain governance. The team brought home a cash prize of $5,000.
In tandem with PAK Challenge 2022, SMU EAGLES partnered Protege Ventures, Southeast Asia's first and the only nation-wide student-led venture capital (VC) fund cum training programme, to organise PAK Office Hours (PAKOH). PAKOH provides founders the opportunity to interact with top VCs based in Southeast Asia, to learn about the processes of fundraising and receive guidance on how they are able to scale their businesses.
Jarod Hong, President of SMU Eagles said, "SMU EAGLES has worked towards providing a holistic platform to allow student founders to experience multiple touch points with various players in the start-up ecosystem, while aiding the personal growth of founders, their knowledge and network. For 2022, the EAGLES team formed partnerships with multiple entrepreneurship clubs across schools in Singapore. Looking ahead, we will continue working towards improving the features of the PAK Challenge so that the event remains a leading student-led start-up competition in Singapore. We hope that the competition can help student founders gain experience and fine-tune their start-up so that they are better prepared for future growth".
SMU Eagles is supported by the SMU Institute of Innovation and Entrepreneurship (IIE).