SMU Mental Health Week 2022
"Get Active, Feel Good"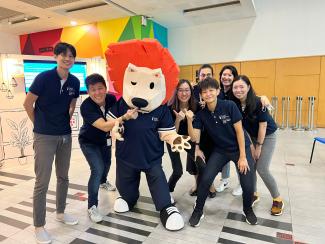 The Singapore Management University (SMU) Mental Health Week (MHW) was initiated to raise awareness within the SMU community about the importance of sustaining our mental wellness. Into its sixth year, the campaign was led by Mrs Wong Kwok Leong Student Wellness Centre, SMU Peer Helpers, Resilience Framework team and Office of Human Resources and Faculty Administration. Together, they championed mental health awareness and provide crucial intervention resources to support SMU's students, faculty and staff.
This year's campaign theme, 'Get Active, Feel Good' emphasises the importance of physical resilience – sleep, nutrition, physical activity and creating a safe environment for oneself, and its direct correlation to our overall mental health and wellbeing. Programmes included booths, food recipe competition, physical activities, workshops and talks for the SMU Community to learn more about physical resilience.
On 18 October 2022, SMU launched its new Resilience@SMU App and SMU Resilience Framework website for the SMU Community at the start of its annual MHW which took place from 18 to 21 October 2022. It was held in conjunction with World Mental Health Day.
Highlights of the Resilience@SMU App and the SMU Resilience Framework Website
At the launch, participants downloaded the new Resilience@SMU App that combines social engagement tools and educational content aimed at empowering all faculty, staff, and students to assimilate positive habits and coping skills. The Resilience@SMU App has a chatbot - "Charlie" - which acts as a digital wellness coach to provide personalised wellness tips and remind users to keep up with the positive habits they have set out to cultivate. In addition, the App also enables users to keep track of their own state of wellbeing, learn more about the SMU Resilience Framework and access a range of resources and tools such as e-modules and podcasts.
Complementing the Resilience@SMU App is the SMU Resilience Framework website which was also officially launched. The website is customised to cater to the needs of the different segments of the SMU Community, and upon identification as a faculty, staff or student, corresponding tailored information and resources would be displayed for one to access. In particular, one can use the Resilience Dimensions Self-Check quiz to help one identify areas to consider strengthening. One can also be encouraged through the reflections of members within the SMU Community who share their personal resilience journeys.
The Resilience@SMU App and Resilience Framework website are some of the efforts to empower the SMU Community to take charge of their own wellbeing, and are testament to the proactive approach SMU adopts in promoting the holistic wellbeing of faculty, staff and students.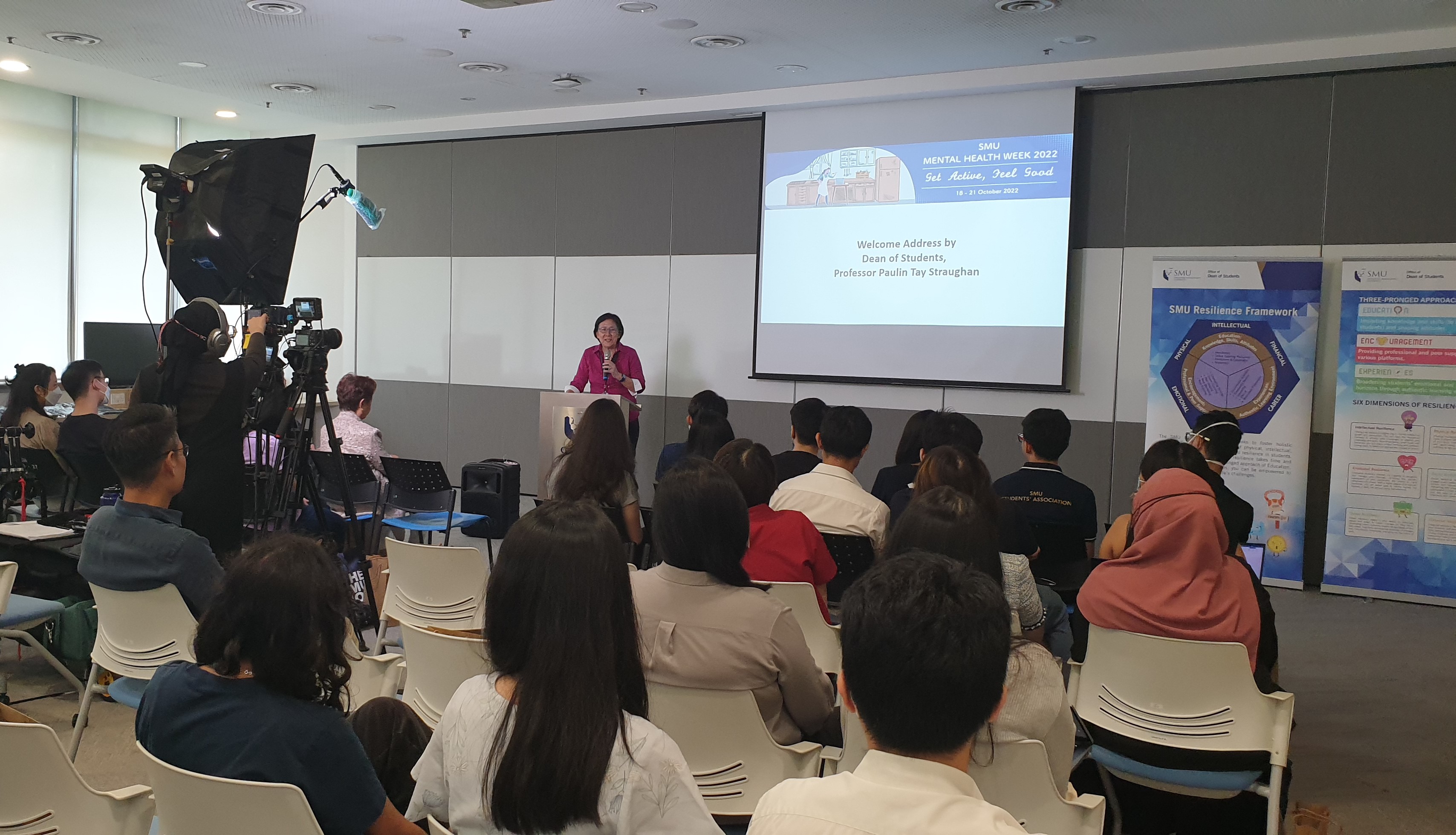 Healthy Food Recipe Competition
The healthy food recipe competition idea was mooted to promote mental wellness through developing healthy eating habits. There was a total of 20 easy to make, colourful and delicious looking recipes submitted by both students and staff. All participants also received a customised apron as a token of appreciation for their participation.
The winning recipe entitled "Bountiful Bowl" won the top spot as its ingredients were made up from each of the food groups, and its dressing was also easy to prepare. In addition, the colour mix of the entire dish made it enticing to dig in and little preparation was required to cook it and for it to be taken to school or work.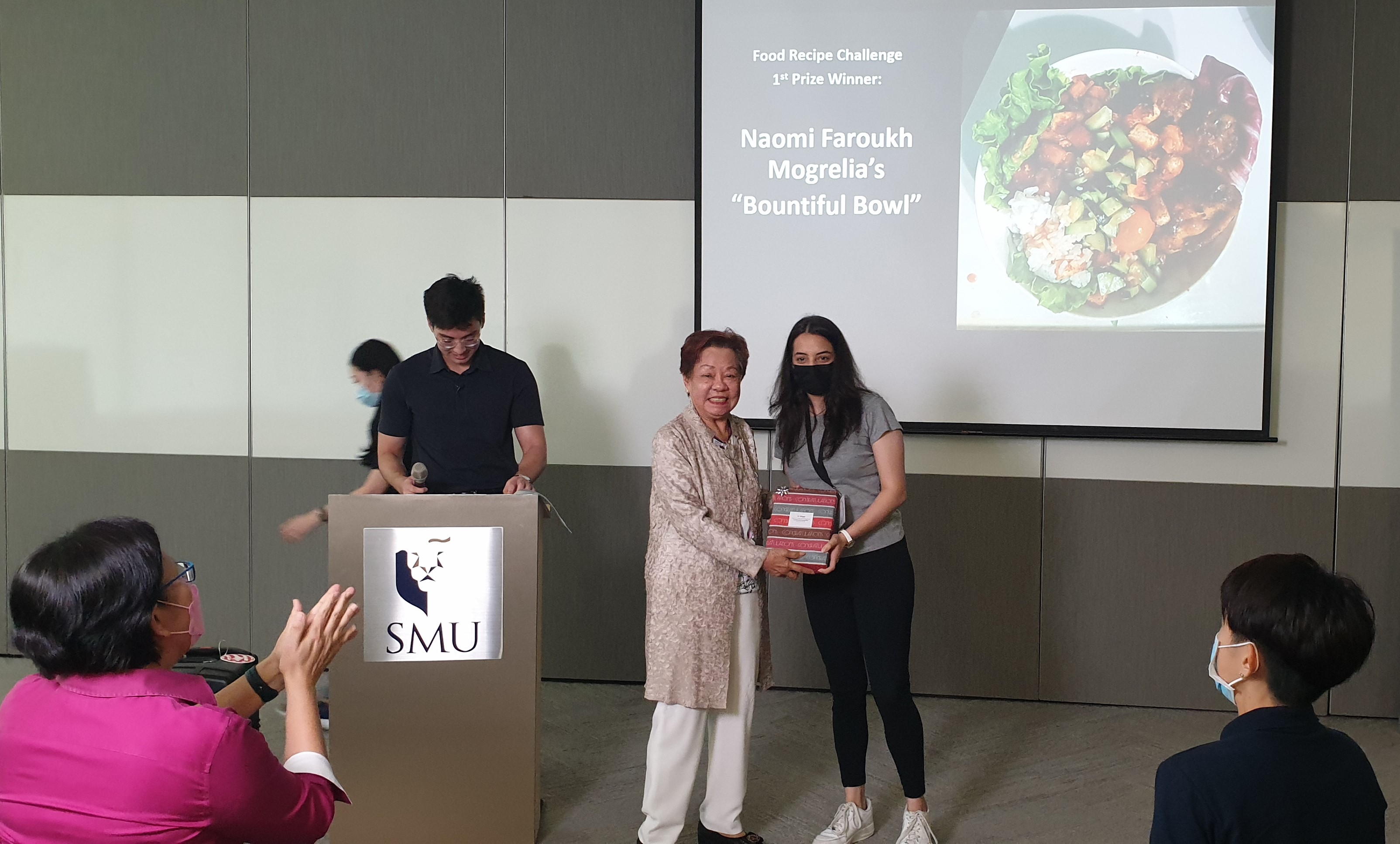 Event Booths and Showroom
From 19 to 21 October 2022, the SMU community was invited to participate in various activities and visit booths operated by SMU Peer Helpers, VOICES@SMU, as well as external partners, such as Limitless, Silver Ribbon and Beyond the Label. Students, faculty, and staff engaged in interactive activities to increase their understanding of mental wellness and learn how physical resilience could contribute to their mental well-being. Healthy nuts and acai bowls were also given out to visitors of the showroom to promote eating healthily.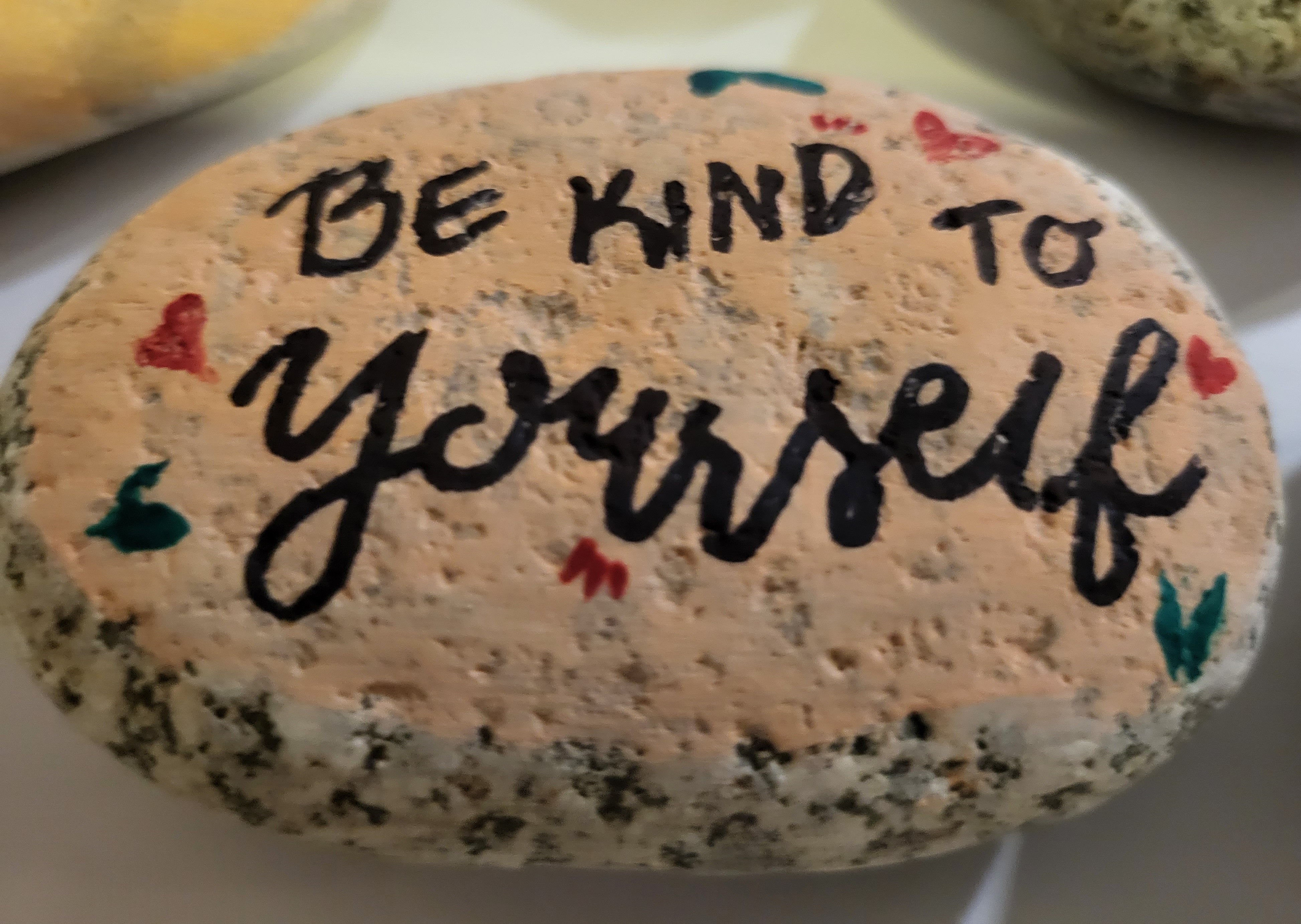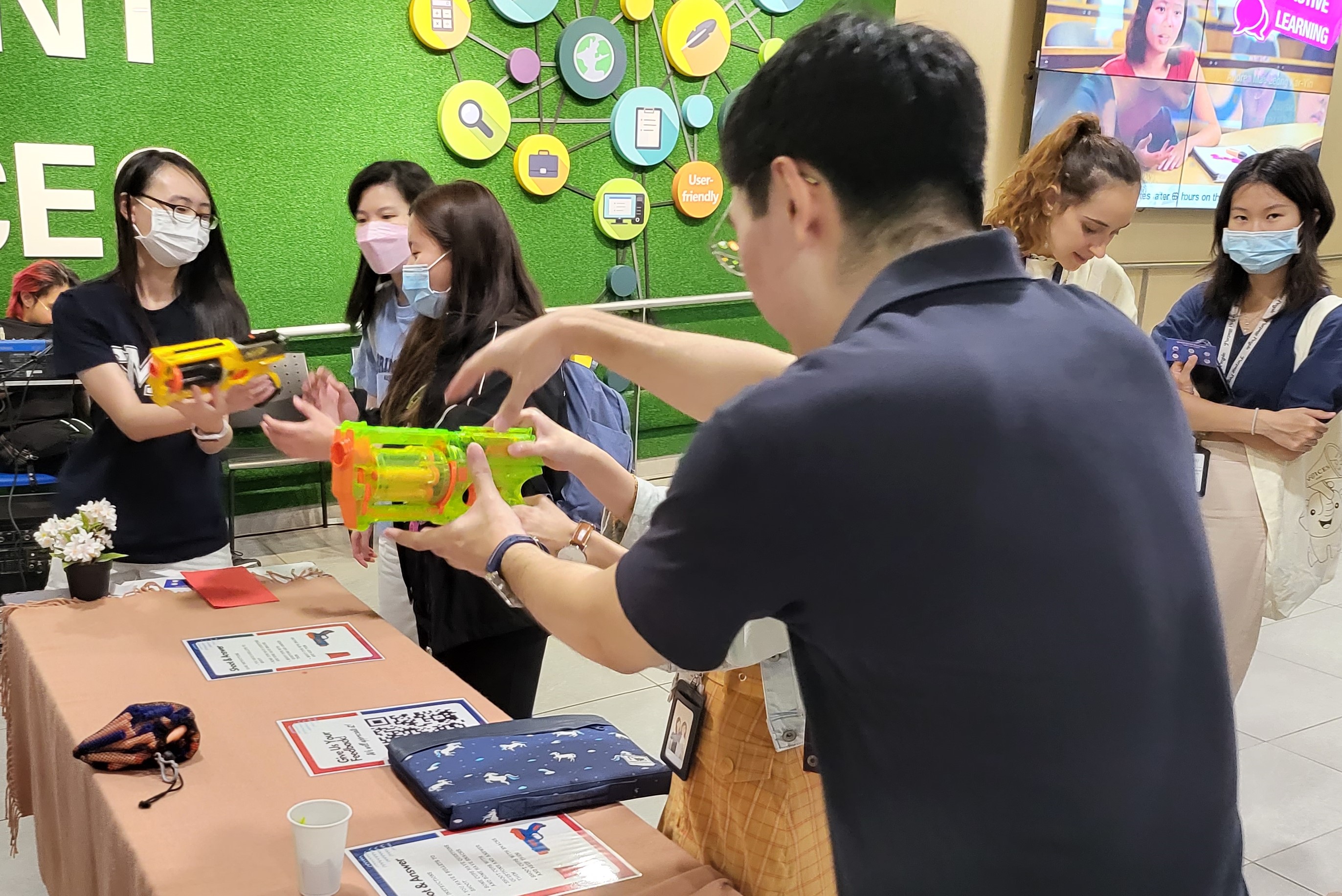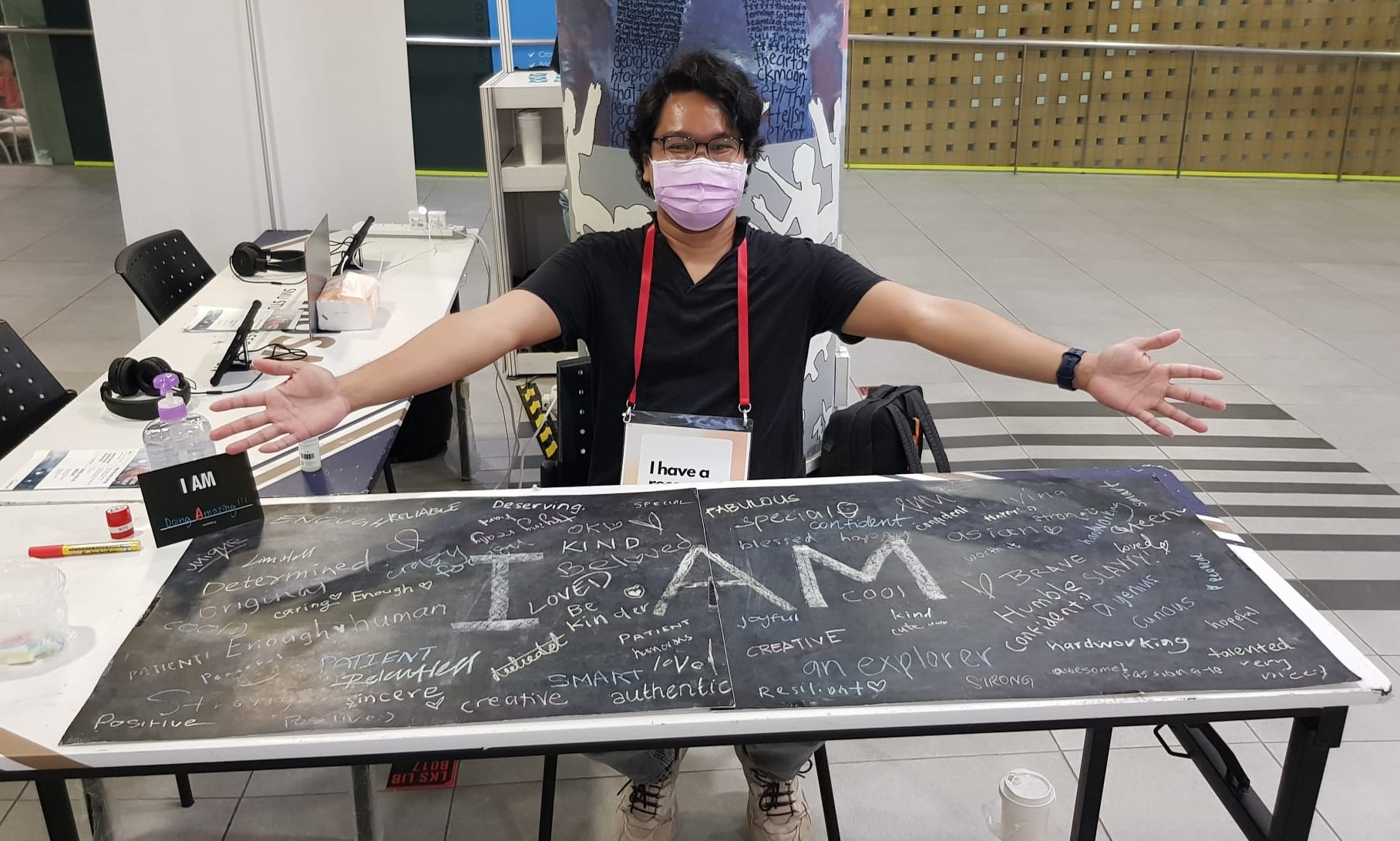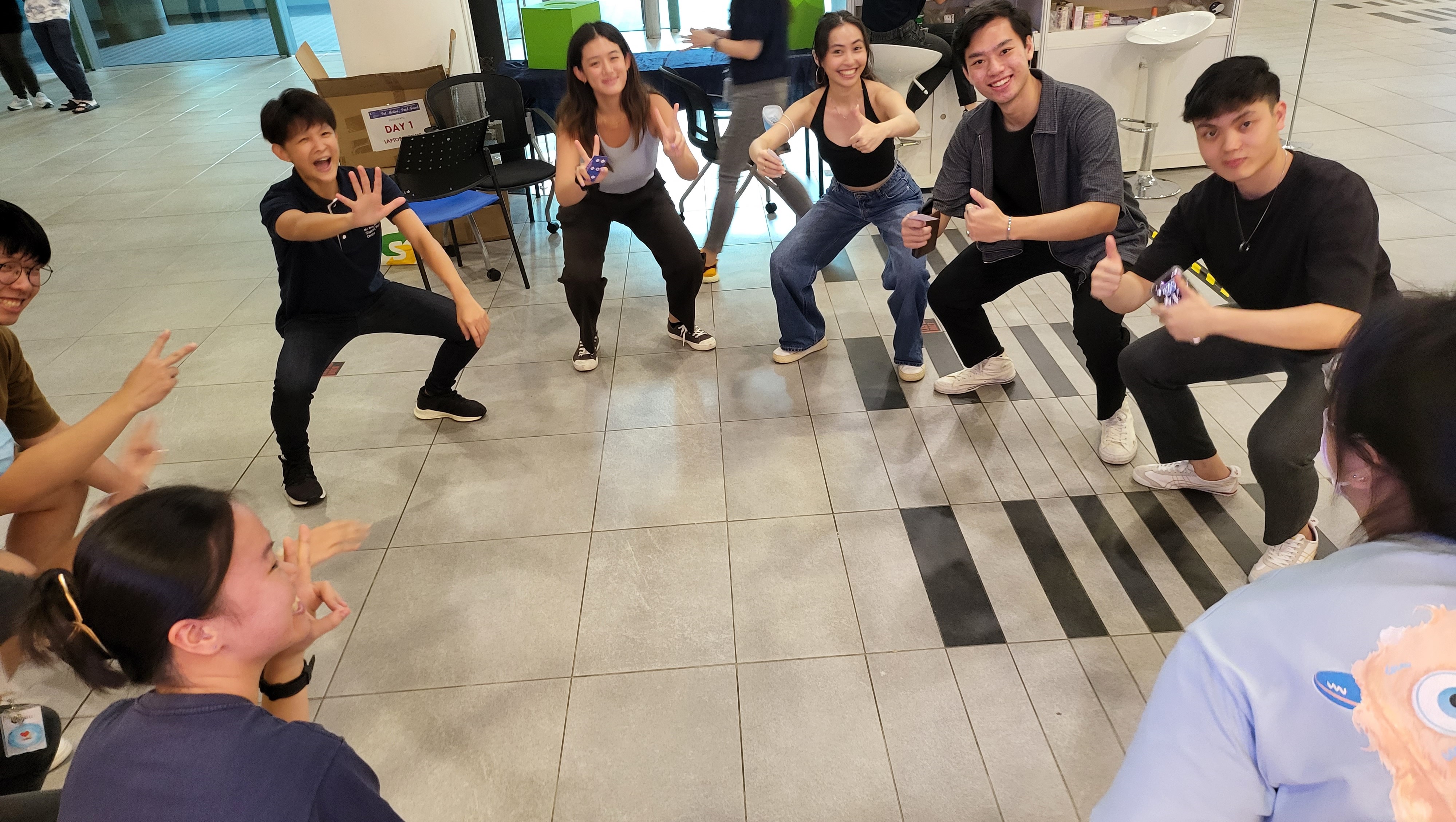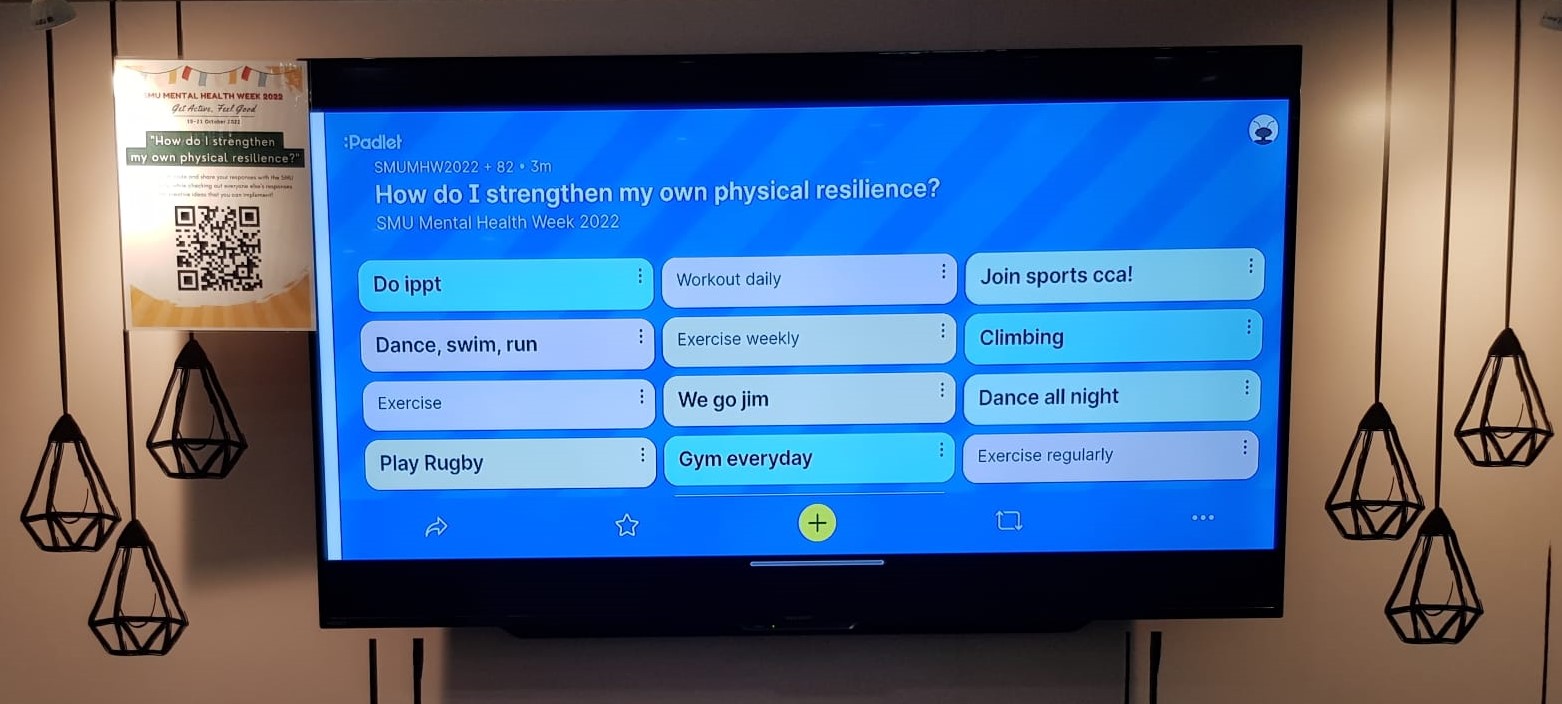 Workshops
Dr Victor Kwok, Senior Consultant & Psychiatrist, from Private Space Medical, presented a talk on "Losing Sleep Over Insomnia" at the opening of SMU Mental Health Week 2022. Following the opening talk, a series of workshops were also organised for the SMU community from 19 to 27 October 2022. Topics ranged from eating healthily, building positive relationships with family members and understanding the importance of sleep.
Lunchtime Activities
There were also three lunchtime activities organised for the SMU community as part of this year's objective to encourage active living. Participants who had taken part in Yoga, Piloxing and Strong Nation sessions also received a SMU exercise towel to encourage regular exercise.

Book Display and Mask of Singapore Exhibition
During the MHW, by SMU's librarian, Ms Li Zhenyan curated a series of both physical and e-books, to offer readers a wide selection of resources on mental wellness.
In addition, the Masks of Singapore exhibition was on display at the Li Ka Shing Library and featured portraits of Singaporeans in their most authentic self. The display evolved from a movement that had set the record for the "Largest Mosaic of Hand-Sculptured Masks" in the Singapore Book of Records.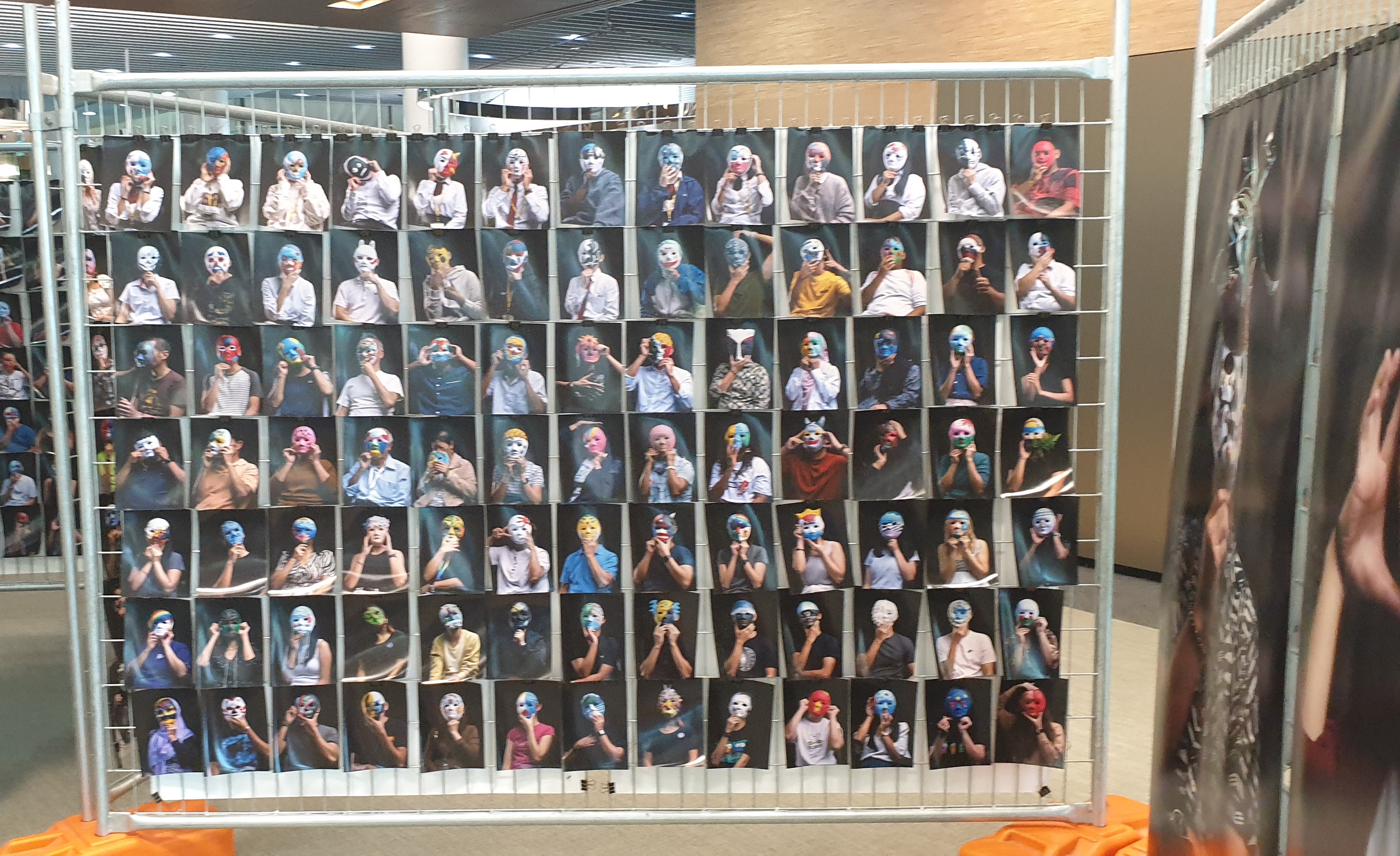 According to Ms Jenny Giam, Head of Mrs Wong Kwok Leong Student Wellness Centre (MWKLSWC), "It is heartening to see that the SMU community participated actively during the three days of the mental health week event. We have received positive feedback from the participants that they had learned about the importance of mental health and where they could seek support in this area. Given that the theme of this year's event is physical resilience, the participants also learn about the importance of how strengthening one's physical resilience will contribute to mental wellness."
She added that, "It takes more than just MWKLSWC to promote wellbeing at SMU. The effort comes from everyone within the SMU community – students, faculty, and colleagues from various departments. In fact, it takes the whole SMU community to continue to care for one another, foster a culture of resilience, and for the individual to take charge of one's wellbeing."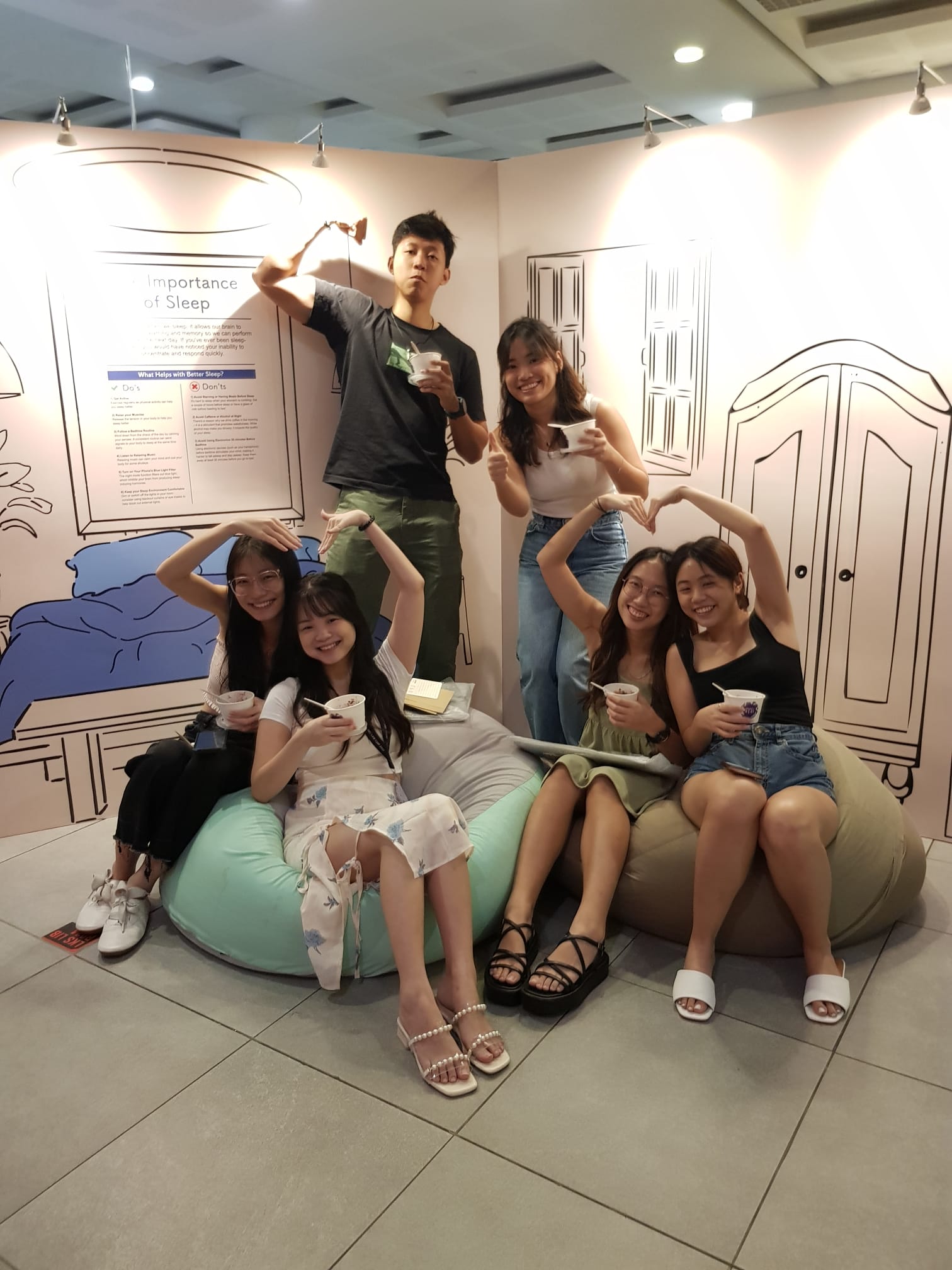 SMU Sustainability Blueprint - Foster Resilient Communities
In September, SMU unveiled its inaugural SMU Sustainability Blueprint, which identifies four strategies in our journey to be a still more sustainable university. They focus on making SMU a greener campus, developing change agents through transformative education, driving impactful research, and fostering resilient communities. Collective efforts across these strategies are mapped onto relevant UN Sustainable Development Goals (SDGs) – so that, even as a small community, the University can contribute meaningfully to larger global efforts. In particular, the fourth strategy 'Foster Resilient Communities' is closely aligned to SDG 3 – Good Health and Wellbeing. Thus at SMU, efforts such as the Mental Health Week and SMU Resilience Framework are targeted to build a more resilient SMU community so that we are able to not only manage and recover from, but also thrive, in the wake of life's stressors and crises and set out to deliver on what we have set out to achieve.