Blackbox Chatbot: Designing Natural Language Conversations with Data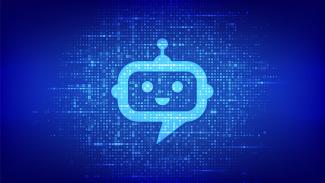 Blackbox, a Singapore-based decision-science company, established in 2000, provided market research services to its clients. The company had traditionally used a knowledge management system comprising dashboards and reports to provide its clients a glimpse into data; however, these tools were not user-friendly, and did not necessarily offer insights that could help users make immediate data-driven business decisions. David Black, founder of Blackbox, shared, "People need details immediately at their fingertips and do not have the patience to search for relevant information from a massive knowledge management system."
Bearing these challenges in mind, Blackbox used conversational Artificial Intelligence (AI), human-centred design, and a technology innovation partner to design and develop a chatbot that helped its clients understand data insights using natural language-based conversations.
"We were less focused on tools and more on intent. The intent was that we are in the data business, but data (by itself) doesn't excite many – numbers are boring," noted Saurabh Sardana, the Chief Operating Officer at Blackbox. "Our original goal was to bring back that excitement in data, inject life into data, and add more context and meaning into it."
Sardana and Black believed that human-centred conversational AI could turn data into insights for even non-specialised users, creating tangible business benefits. However, for a small firm, a large-scale technical project represented a huge risk in terms of cost and resource availability. As the Blackbox team became aware of the constraints, they decided to start with a pilot project and scale up gradually if the solution worked. This evolutionary approach allowed them to incorporate a variety of client specific needs as they emerged. They were also conscious of the many poorly designed commercial chatbots available and did not want to add to the long list of dampened user experiences. The goal was to solve the business needs of clients with insights from huge troves of survey data.
Implementing an AI-based solution involved significant investments and took time to deploy and
achieve the desired efficiency. However, for Blackbox, like many other small and medium enterprises in Singapore, digitalisation of products and services was no longer an option, but a must-have. This was especially true as the assimilation of AI capabilities was quickly rising in the market research industry, and companies were starting to automate many of their capabilities, including introducing automated voice-based surveys.
There had been several success stories of conversational AI implementation. For example, Microsoft had launched an AI system called Xiaoice in 2014, which reached 660 million customers and 450 million third-party smart devices globally by 2019. In 2017, a popular convenience store chain in Japan, Lawson, worked with Xiaoice to conduct an internal test for potential customer groups. As a result, the chatbot lured more than 40% of its users to the stores to complete a purchase within three days. As the second-largest convenience store chain in Japan, Lawson had more than 12,600 stores and 22 million users, serving almost 20% of Japan's population. Using manual methods to achieve the same targets would have cost the effort of at least tens of thousands of people. Instead, the cooperation between Lawson and Xiaoice involved discount coupons and daily promotional product advertisements. Such promotional nudges offered to the customers enabled the chatbot to become a huge success. In 2018, the chatbot was subsequently spun-off as a separate entity in Japan, Indonesia, India, and the US (named Ruuh in India, Rinna in Japan and Indonesia, and Zo in the US).
To develop its pilot conversational chatbot, Blackbox worked with a local Singapore-based software company, Pand.ai, using an iterative approach to enable clients to engage with their data. Two key challenges emerged - first, the amount of training that the conversational platform needed to understand human language and its hyperlocalised nuances. Second, the need for the system to align with Blackbox's own overall goals, vision, and strategy – ensuring the solution was not just another chatbot, but a valuable business asset. How could Blackbox go about converting the concept to reality?
Written by Tamas Makany, SMU Associate Professor of Communication Management (Practice), Lipika Bhattacharya, Assistant Director at The Centre for Management Practice (CMP) at SMU and Farid Mohammad, Account Strategist at Google, this case study analyses small enterprise decision-making and collaboration factors for innovation with AI development in a non-tech company. The case also examines the pitfalls of developing a chatbot for a business and the advantages of using conversational AI design.
To read the case in full, please visit the CMP website by clicking here.