SMU-XO students venture overseas after long-drawn pandemic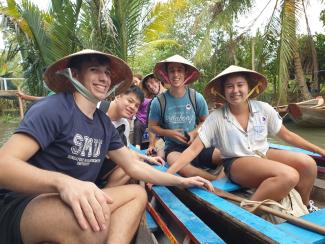 Since 2018, SMU-X Overseas (SMU-XO), an extension of SMU-X, has been providing students the opportunity to gain overseas exposure through real work experiences with overseas project sponsors. The unique pedagogy which combines academic and experiential learning aims to improve students' critical thinking, analytical and problem-solving skills through the heavy use of projects that involve solving current issues faced by organisations from the private, people and public sector. The project sponsors work with project teams virtually until the students travel overseas for a two-week in-country immersion experience as a team, led by the faculty advisor. The travel experience is usually towards the end of the SMU-XO programme and is in conjunction with the final presentation to the project sponsor. These overseas experiences help develop students to become culturally sensitive global citizens who are attuned to the developments in the world.
These overseas trips came to an abrupt halt when the COVID-19 pandemic struck in 2020, and travel was restricted. Students were confined to only virtual interactions with overseas sponsors. After a close to two-year hiatus, SMU-XO trips were finally reinstated after the travel controls were eased, much to the delight of all students.
The first group to venture out of Singapore were 23 students from SMU-XO's "The Business of Creative Industries (COMM361)" course, led by Lee Kong Chian School of Business Associate Professor of Communication Management, Mark Chong. The course objective was to familiarise students with business models of cultural content producers and how digital platforms enable them. Project Sponsor, Gushcloud Korea was looking for a compelling pitch that understands the evolving nature of the creator economy, emerging business models, millennial customer behaviour, and its content creators.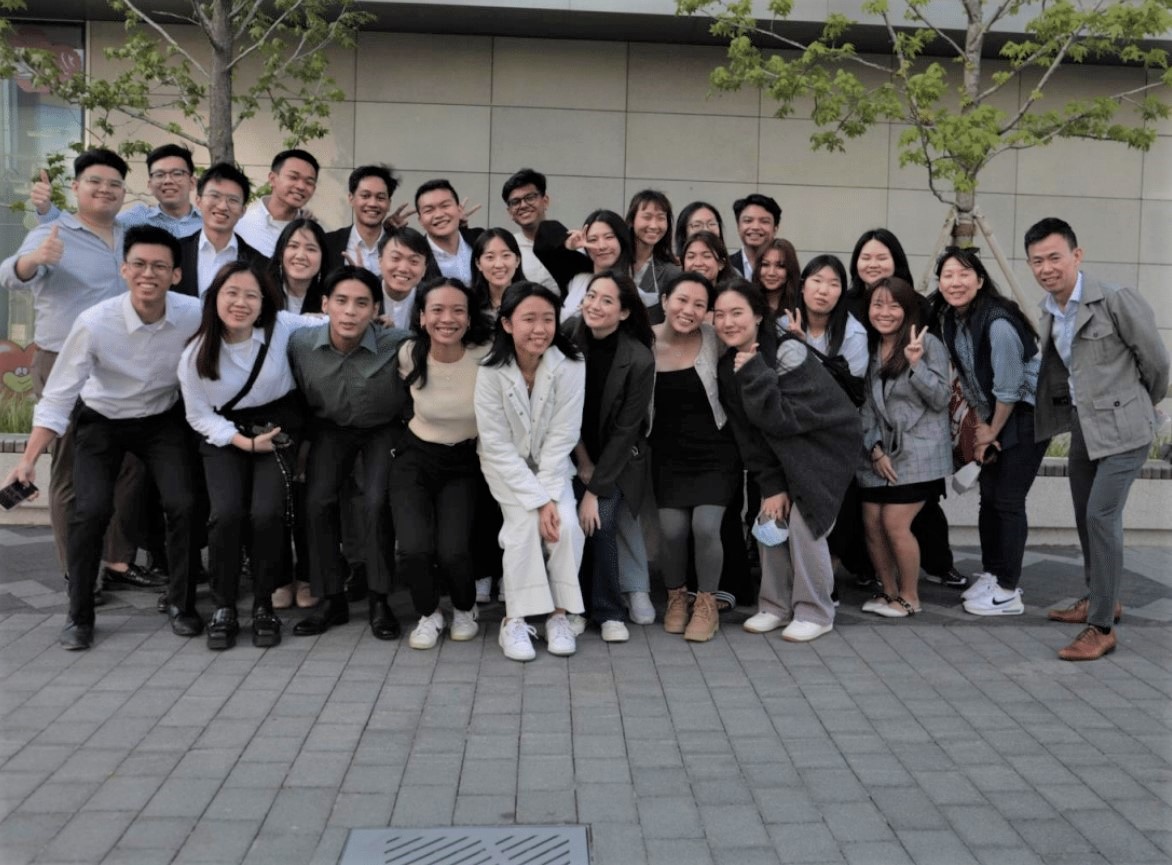 During their 13-day trip from 30 April – 11 May to Seoul, the students learnt about Korean culture, explored renowned sites like Hongdae, Gyeongbokgung Palace and took part in a networking session with SMU alumni living in the city. They also toured Hanyang University and learnt valuable insights from presentations by TikTok Korea, Netflix Korea, Teammates, 11018, GoPizza, Enterprise Singapore, and a Korean make-up YouTuber. The trip ended with a final project presentation to the Gushcloud team.
"Our visit to Hanyang University was nothing short of amazing. During the lecture there, we learnt about Korean culture and the creative industries. However, the main highlight of the trip was the tour with our guides. We visited Amore Pacific's experiential retail store and got a few free samples. I noticed how Korea is focused on enhancing user experience. Essentially, the products sell themselves when customers have a good time." - Natalie Khoo, Year 4, School of Social Sciences
"We attended a lecture by Jay Lim, the founder of GoPizza. It's quite amazing because Jay himself was from SMU. To have an alumnus talk to us about his growing and booming business is quite inspiring." - Nicolas Neo, Year 2, Lee Kong Chian School of Business.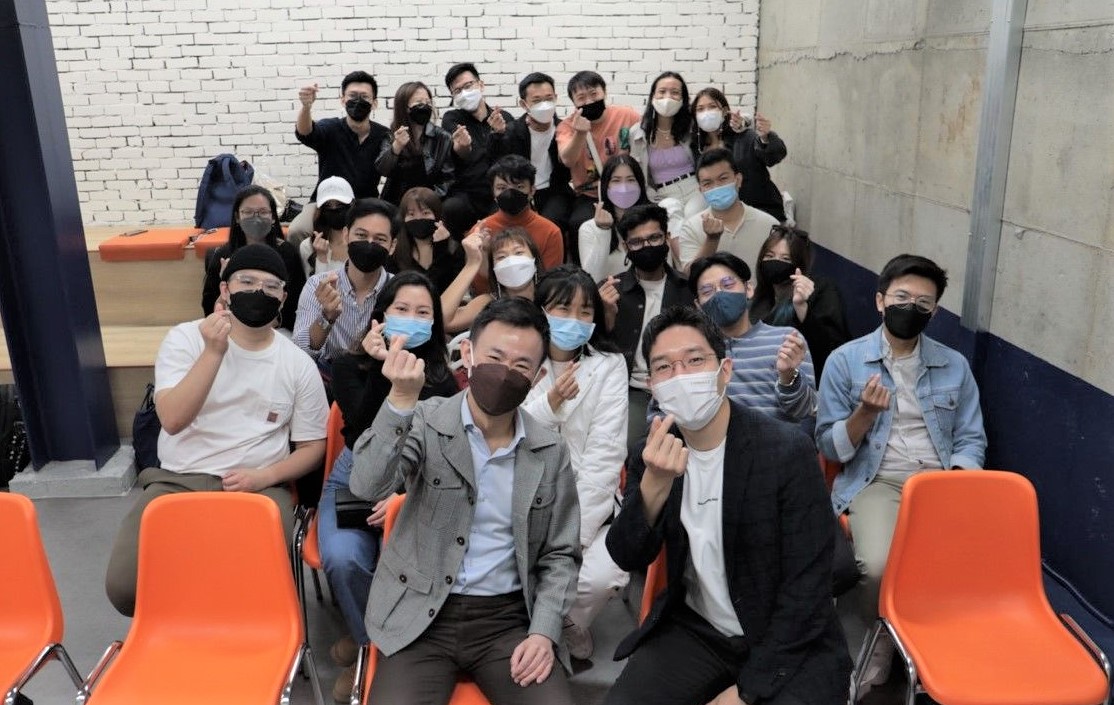 From 3 - 10 May 2022, 20 students from SMU-XO's module "Economics of Financial Markers and Monetary Policy" embarked on a trip to Ho Chi Minh City, Vietnam. They were led by course instructor, School of Economics adjunct faculty, Dr Que Hoang-Phuong Vu.
The aim of this course was to instruct students in the functions and structure of financial markets, giving them an understanding of money demand and supply in both asset markets and money markets. As part of the curriculum, students are challenged to present their solutions to a problem set by the project sponsor in a final presentation. This term's project sponsor was VinaCapital, Vietnam's leading venture capital firm. Students were asked to identify potential SPAC investment opportunities as well as Crypto-focused ideas such as NFTs and Stablecoins.
During the trip, students had the opportunity to meet up with VinaCapital mentors and present their recommendations to the VinaCapital management, interact with faculty and students at the Vietnam National University, network with aspiring start-up founders and SMU alumni based in Ho Chi Minh City. They also managed to squeeze in some time to soak in the sights and sounds of the city, and visit cultural sites like the Cu Chi Tunnel and Mekong River.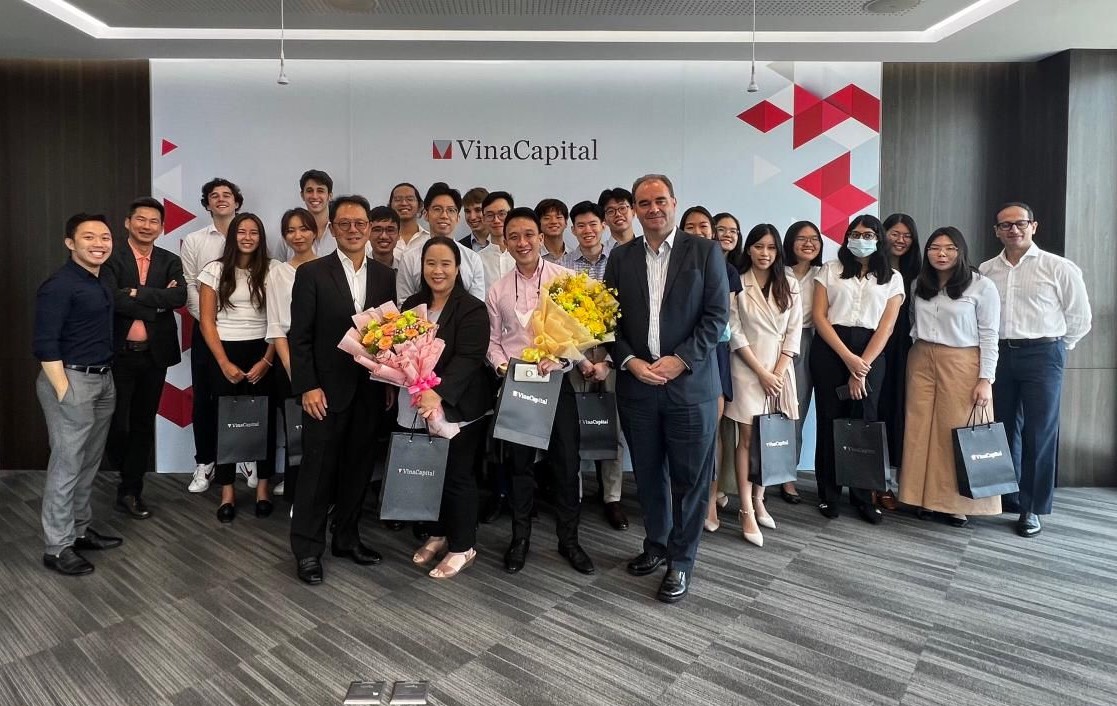 "The SMU-X trip gave me a rare opportunity to not just experience working with an organisation overseas, but to appreciate the rich culture and history that other countries (Vietnam, in this case) have to offer." Jonas Tang, Year 3, School of Economics
"Working with VinaCapital was incredible because it was a major company, so it was a bit intimidating to present for in their office. Because of this it put me outside my comfort zone and pushed me to do well under difficult circumstances. Overall, I think it was a great experience and I am very grateful for the opportunity." Alyssa Nichols, SMU exchange student from IE University
"The study mission was enriching in many ways. It provided me with insights into Vietnam's economy, allowed me to be absorbed into Vietnam's culture during the stay and more importantly, gave me an opportunity to work with VinaCapital, which was the highlight of the trip. To be able to finally meet our client after working on the project remotely for two months and present our findings and recommendations to the industry experts was very fulfilling to me. The project with VinaCapital challenged me to learn beyond the curriculum as the topics given were difficult and not familiar to me. It was a great learning experience and the knowledge gained will definitely be useful in my life." Tiah Jeng Yen, Year 4, School of Economics
More SMU-XO trips are being planned for this year to enrich the learning experiences of students. They include Bangkok, Hanoi, Jakarta and Seoul.