Singapore Green Finance Centre conducts inaugural Academy on climate risk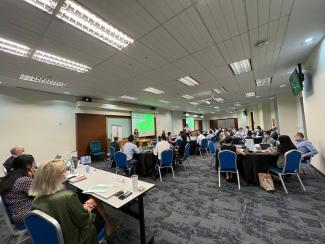 The need for a deep understanding among senior finance sector professionals of the risks posed by climate change has never been greater. The science tells us that unless deep decarbonisation is achieved within the next decade, the world runs the risk of facing irreversible catastrophic consequences. The latest reports by the Intergovernmental Panel on Climate Change (IPCC) point to the urgent need for immediate reduction in greenhouse gas emissions as well as the removal of accumulated emissions. These will not be achieved without the financial sector's contribution.
Against this backdrop, the Singapore Green Finance Centre (SGFC) conducted its inaugural SGFC Climate Risk Academy in Singapore from 29 March - 1 April 2022. The programme welcomed 27 senior executives among the SGFC's founding partners within decision-making functions across capital markets origination, risk management and asset management. Participants were from Bank of China, BNP Paribas, Fullerton Fund Management, HSBC, Schroders, Standard Chartered, SMBC, and UBS as well as the Monetary Authority of Singapore (MAS).
Taught by Imperial College Business School's Centre for Climate Finance & Investment for the first time in Southeast Asia, the executive education programme was designed exclusively for the founding partners of SGFC. It sought to challenge finance leaders to think critically and creatively about climate risks and opportunities through:
Developing an understanding of climate scenarios and how they impact global economies
Connecting climate change with macro factors and asset classes
Learning about policy implications and investable universe through financial instruments, and
Assessing sector and firm level climate impacts
Professor Dave Fernandez, Director of Sim Kee Boon Institute for Financial Economics at SMU and Co-director of SGFC, said "We are glad to welcome our partners from Imperial College London, who flew in to conduct the Singapore Green Finance Centre's Climate Risk Academy. The Academy started on the first day of the relaxed Covid-19 rules and it was refreshing to be able to have an in-person learning experience on SMU campus. The SGFC aims to develop a strong talent pipeline to serve the growing need for sustainability professionals in Singapore and the region, with this as the first of many courses to come."
Professor Michael Wilkins of Imperial College Business School, who is also the Co-director of SGFC, said "Delivering the first ever SGFC Climate Risk Academy in person and live in Singapore was an immensely rewarding experience for my team and me. We designed the programme to challenge experienced finance leaders in Asia to think critically and creatively about climate risks and opportunities through real life case studies and immersive group exercises. We also engaged faculty from Imperial College Business School's Centre for Climate Finance & Investment as well as guest speakers who are leading industry experts for this programme. The outcome was a unique and highly impactful educational experience."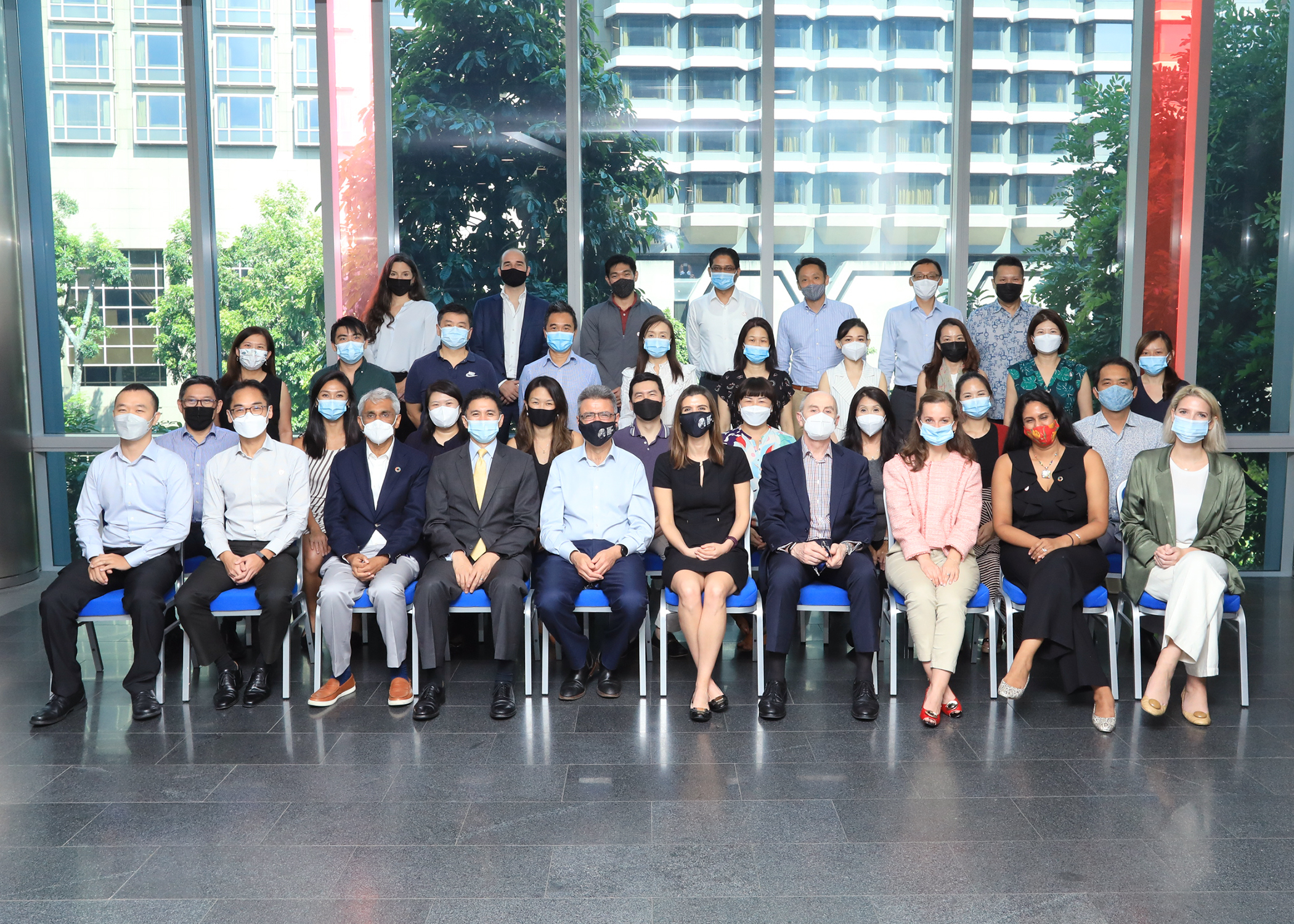 The Climate Risk Academy is in line with some of the 2030 targets under the Green Economy Pillar of the Singapore Green Plan 2030. These include developing Singapore as a carbon services hub in Asia and a leading centre for green finance and services to facilitate Asia's transition to a low-carbon and sustainable future. The programme helps Singapore achieve these targets by training its participants in carbon markets and pricing, thereby helping them to journey towards a net-zero future.
The four-day programme featured highly impactful, personalised, and immersive workshops and panel discussions. The learning methodology is based on lectures and real case studies developed with the SGFC founding partners.
Some of the topics in the programme include:
Introduction and Climate Risk Course Foundations
Climate Finance Risks and Opportunities – ASEAN Perspectives
Science and Background to Climate Scenarios
Climate Risks Across Asset Classes (fixed income, equities, infrastructure)
Policy & Regulatory Response to Climate Risks
Carbon Markets and Pricing
Quotes by participants:
"The Climate Risk Academy was an insightful and practical course with useful content such as carbon markets and climate-related risks and opportunities. The financial sector plays a pivotal role in catalysing the global response to climate change, through building resilience towards climate risks and supporting transition finance. This course has given me fresh perspectives and ideas on how various stakeholders in the sustainable finance community can contribute to advance our collective vision to build a greener and more sustainable economy."
- Samuel Tan (Deputy Director, Banking Department III), MAS
"The Climate Risk Academy was timely, structured and worth the time investment. I appreciated the wide representation of speakers from academia, consultants and industry practitioners as it provided a good range of perspectives and allowed both a broad introduction as well as the opportunity for a deeper dive on specific topics."
- Valerie Lau, CFA (Head Southeast Asia and Singapore), UBS APAC Sustainable Finance Office
"The instructors are extremely knowledgeable, passionate, and approachable. This is key to getting participants engaged and asking questions, which facilitates learning. The programme was relevant to my role and function and met my expectations in terms of building my understanding in climate risk management especially in the areas of scenario analysis and implications of climate risk on the sector and firm levels."
- Patricia Yew (Chief Risk Officer) Fullerton Fund Management
The SGFC Climate Risk Academy and other training programmes will be open to more organisations soon. Follow SGFC on LinkedIn for the latest updates.
About the Singapore Green Finance Centre
The Singapore Green Finance Centre (SGFC) is an initiative of the Monetary Authority of Singapore, Imperial College Business School, and Lee Kong Chian School of Business at the Singapore Management University.
Our aim is for the SGFC to become the leading resource for financial education and impactful research on climate change and environmental risks in the Asia region. This initiative will leverage market- oriented solutions to enhance the financial industry's capabilities to channel capital to sustainable investments.