Creating impact for children and for peers, little by little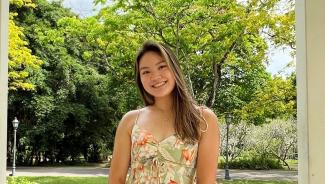 After graduating with a diploma in Banking and Financial Services from Ngee Ann Polytechnic, Sara Tan was keen on pursuing a degree. Wanting to expand her knowledge in Finance and Organisational Behaviour and Human Resources, she decided to enrol in SMU's Lee Kong Chian School of Business as she felt that its unique pedagogy suited her well. The global exposure opportunities were also what she hoped to experience before she stepped into the working world.
Since joining SMU, she has been an active participant in a myriad of university activities. As Events Deputy and Chairman of Freshmen Orientation Moves Online (FOMO) 2021, she led a 29-person team to organise the virtual freshmen orientation programme successfully for 1,900 attendees.
Sara also participated in SMU's Project Empower 2021, which aims to nurture children to improve their self esteem and possess a confident self-image through mentoring and engagement programmes. Once a week, she served as a volunteer by providing academic support and values-based lessons for students at Harvest Care Centre which she thoroughly enjoyed. Students were given important lessons on dealing with negative thoughts, emotions, bullies, building self-esteem, and being kind to others.
This January, Sara came into office as President of the 22nd SMUSA Executive Committee (SMU's student union) and 18th SMUSA Council after general and internal elections during the last quarter of 2021. The SMUSA Executive Committee works to promote a vibrant student life in SMU, organising events and initiatives for students all year round. As SMUSA President, she is also the coordinator for the Inter-University Network (IUN), a network of youth representatives from the student unions of five autonomous universities in Singapore - NUS, NTU, SMU, SUTD and Yale-NUS.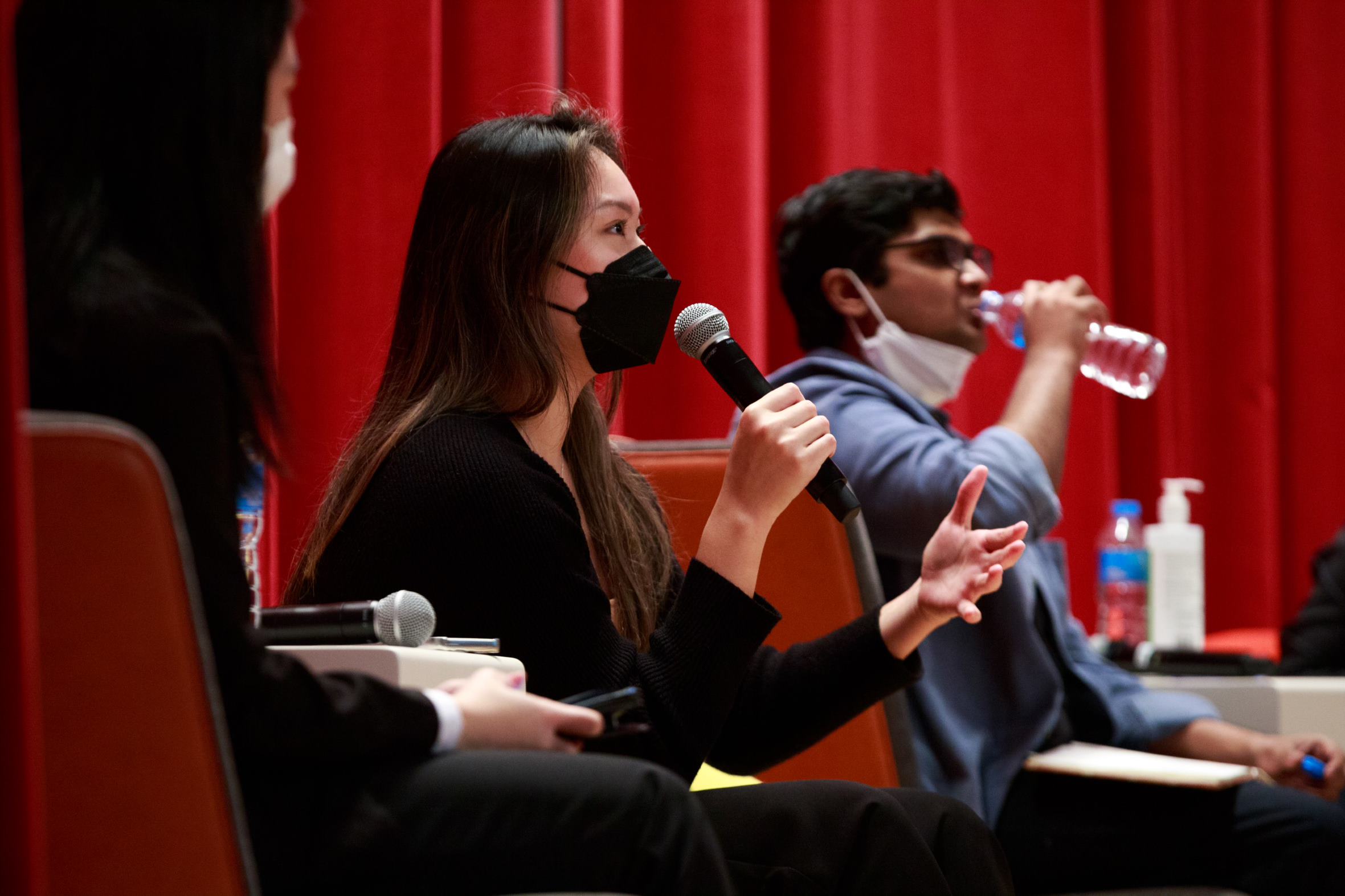 When asked about what she enjoys most about these committees, she replied with a smile, "Meeting the different stakeholders, learning about different working styles, and brainstorming creative solutions to engage our fellow students".
On top of her duties as President of SMUSA, Coordinate for the Inter-University Network (IUN) Coordinator, the US Ambassador's Youth Advisory Council and volunteer work for Project Empower, Sara devotes her time to dragon boating, a sport she picked up since joining SMU. Coming from a performing arts background in ballet and choir, she wanted to challenge herself with something which is out of her comfort zone. She said, "I met some of my first friends in SMU because of the nature of this sport where everyone has to coordinate our strokes in order to move the boat, its focus on sportsmanship and teamwork."
Sim Yi Hui, Senior Manager of SMU's Student Leadership Office of Student Life when asked to share about Sara said, "Sara is a highly driven, committed and responsible leader who strives to place the interests of others above herself. I have seen her strong commitment and passion to create an impact in her work and communities around her. She has shown great fortitude in embracing various challenges, viewing them as opportunities for growth and development."
On what motivates her, what aspirations she has for the future, and life lessons:
Sara replied, "Michelle Obama says 'Success isn't about how much money you make; It's about the difference you make in people's lives.' I believe in continuous growth and creating an impact. I enjoy taking on new challenges that I am not ready for because I know that pushing through those moments of doubt is where I can find a breakthrough of personal growth. What excites me is the many opportunities to be creative about solutions for these challenges and connecting with people to create value - expanding the vision of what we think is possible through the lens of others. In these trying times, I learnt not to be intimidated by the unknown because that could be my greatest strength. In future, I hope to forge a career in the human resources industry to help organisations attract, develop, and retain talent, a precious resource all around the world."