An advocate for innovation
SMU Alumna Sandra Lam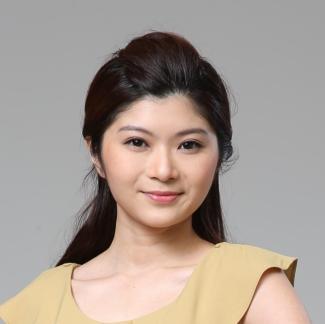 SMU Alumna Sandra Lam is Innovation Catalyst and Partnerships Lead, Senior Vice President at Citi Innovation Lab.
Sandra Lam has spent more than a decade in the financial services and technology industry, in various roles, to achieve the success she enjoys today. Now, she remembers fondly how it all began. "I started my career in the corporate banking field as a relationship manager handling loans, cash management and trade for large corporations." This was invaluable experience: "Being close to the clients allowed me to understand their needs.
However, she admits that she is driven by change. "My curiosity is my biggest motivation. It drives me to keep learning new stuff every day and stay relevant." This led her to pursue a new path in her career. "With the digital trends in the financial sector, my interest in technology-driven transformation grew. I ventured into the technology and innovation field and found my true passion there."
Making this career transition required dedicating a lot of time and effort to learning new skills – and led her to study at SMU. "The learning curve switching from a client-facing role to an innovation role was steep. I had to upskill myself to excel at my work during the change. That's why I took the Master of IT in Business at SMU, which helped me ramp up my technology knowledge."
Clearly, the effort has been rewarding as she is now an innovation advocate in the financial services industry, currently working as an Innovation Catalyst and Partnerships Lead, Senior Vice President at Citi Innovation Lab. Known for her passion, curiosity and strong collaboration skills, Sandra has managed change, led innovation and coached intrapreneurship, putting organisations on a path of growth enabled by technology.
Sandra is dedicated to fostering partnerships between mature corporates and agile start-ups to accelerate transformation of businesses, also focusing on intrapreneurship, new product development and FinTech Partnerships. Drawing on the growing number of tools in her toolbox, she applies design thinking to co-create with clients in various sectors and pushes forward technology product development from ideation. She leads experiments by designing proof of concepts and expedites connectivity with start-ups via sandbox. So, it is no wonder that Sandra also leads the FinTech programme in Citi to coach industry experts on innovating by bringing the outside in.
Talking about her role as a panellist in a dialogue organised by Office of Alumni Relations and SMU Libraries to mark International Women's Day 2022, she shared that she is passionate about driving diversity and inclusion. She is a strong believer in diversity-driven innovation. For example, she was a committee member of Women in FinTech Singapore, a subcommittee of Singapore FinTech Association. Through the work of Women in FinTech, she represented the voice of women in the FinTech industry and helped to provide a platform for women and male sponsors in the industry who are interested in joining the industry to network, share and mentor.
Asked what's the secret to a successful career, she says, "Be comfortable with changes and initiate changes often – you will find it very rewarding."