SMU Debating Society takes top spot at the Inter-Varsity Energy Transition Debating Tournament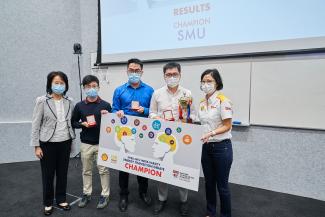 Team SMU has taken top spot at the Inter-Varsity Energy Transition Debating Tournament.
Jointly organised by SHELL and Nanyang Technological University (NTU), the Inter-Varsity Energy Transition Debating Tournament aims to spark discourse among youths about key issues revolving energy consumption and environmental awareness and aims to envision sustainable energy solutions of tomorrow.
The tournament was held across two Saturdays, with the preliminary rounds taking place on 28 August, and the top four teams progressing to the knock-out rounds on 4 September. Top teams from NUS, NTU and SMU engaged in battles of wits and words as they discussed a wide variety of topics such as the adoption of electric vehicle, environmental movements and state infrastructure as they attempt to envision sustainable energy solutions of tomorrow.
In the finals, teams debated the motion: This House Believes That Governments should implement more aggressive measures to incentivise the switch towards electric vehicles. Team SMU (comprising members from the SMU Debating Society) was assigned to oppose the motion.
Despite the tough levels of competition, Team SMU fought hard and eventually defeated NUS in the finals to emerge grand champion.
The best speaker award also went to Team Captain, Seah Pei Song (Year 3, Yong Pung How School of Law (YPHSL)), for demonstrating clear understanding of the core issues of the debate and for creating a strong response to defeat the arguments from the other speakers. The other two Team SMU members were Chang Shao Ken (Year 2, School of Accountancy) and Ho Ban Shen (Year 3, School of Economics).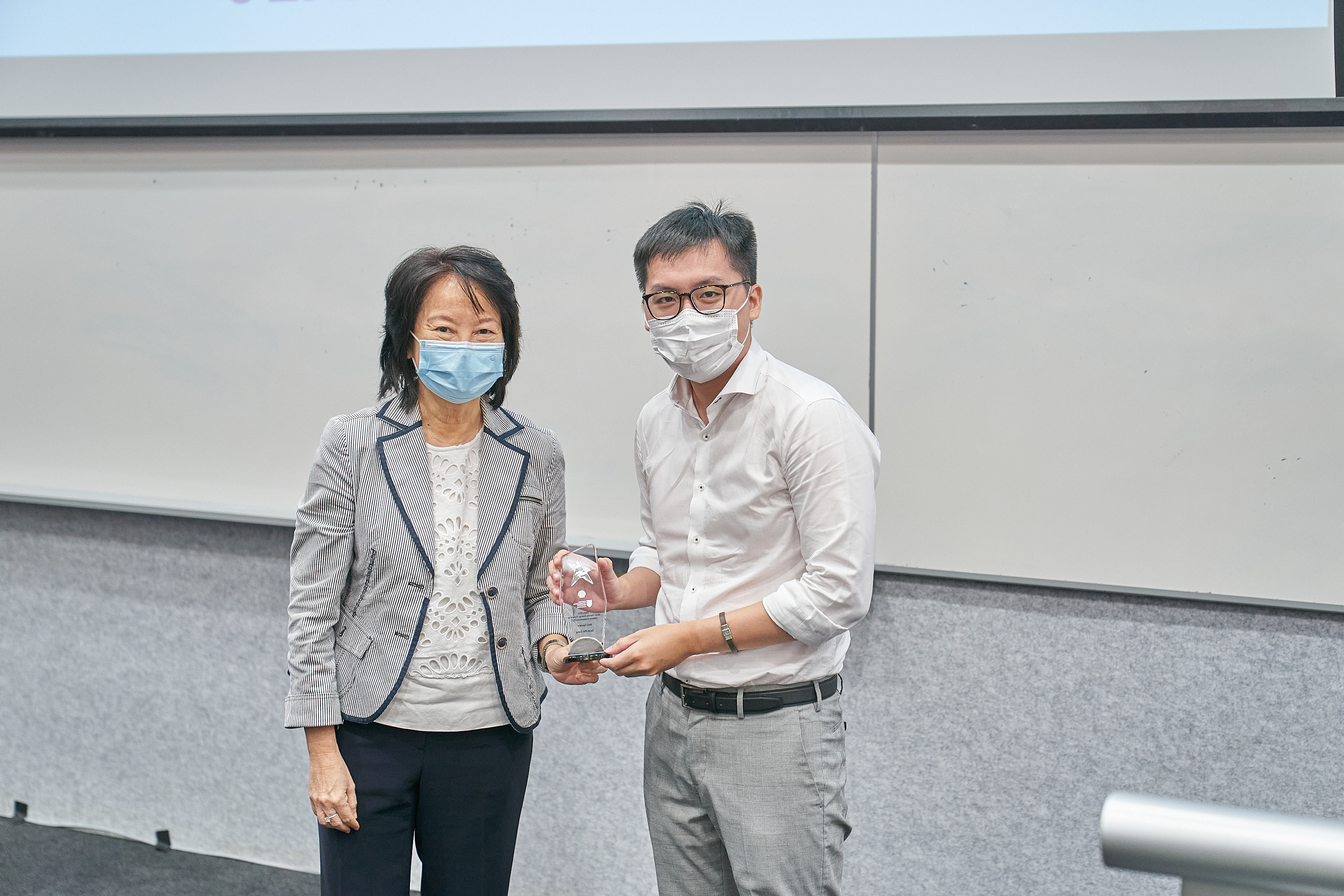 Judges comprising professional debaters as well as C-Suite executives from SHELL appreciated Team SMU's carefully constructed arguments and well-researched material, and specifically praised the team for their strong scenario analysis that provided a comprehensive understanding and evaluation of the motions presented in the tournament.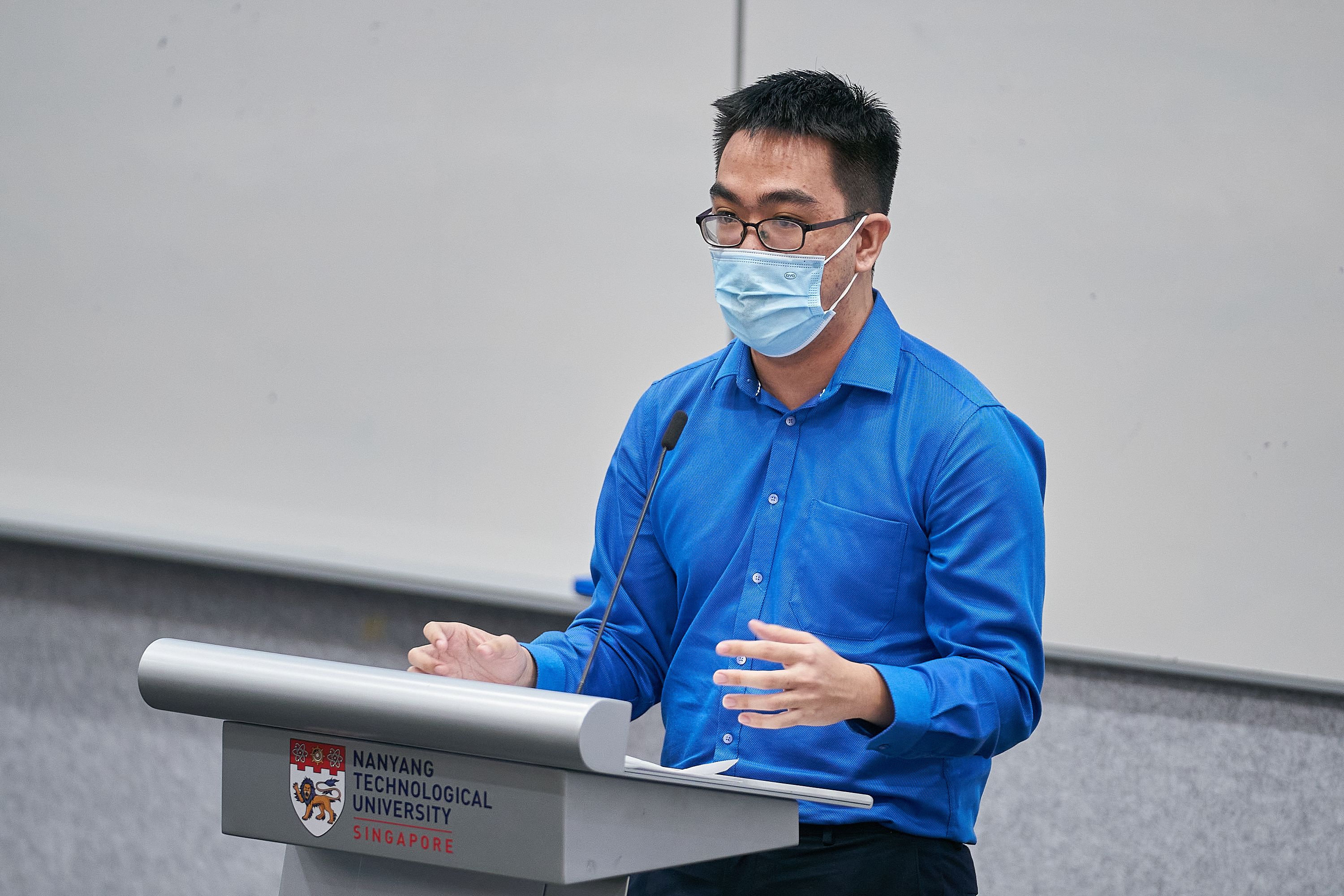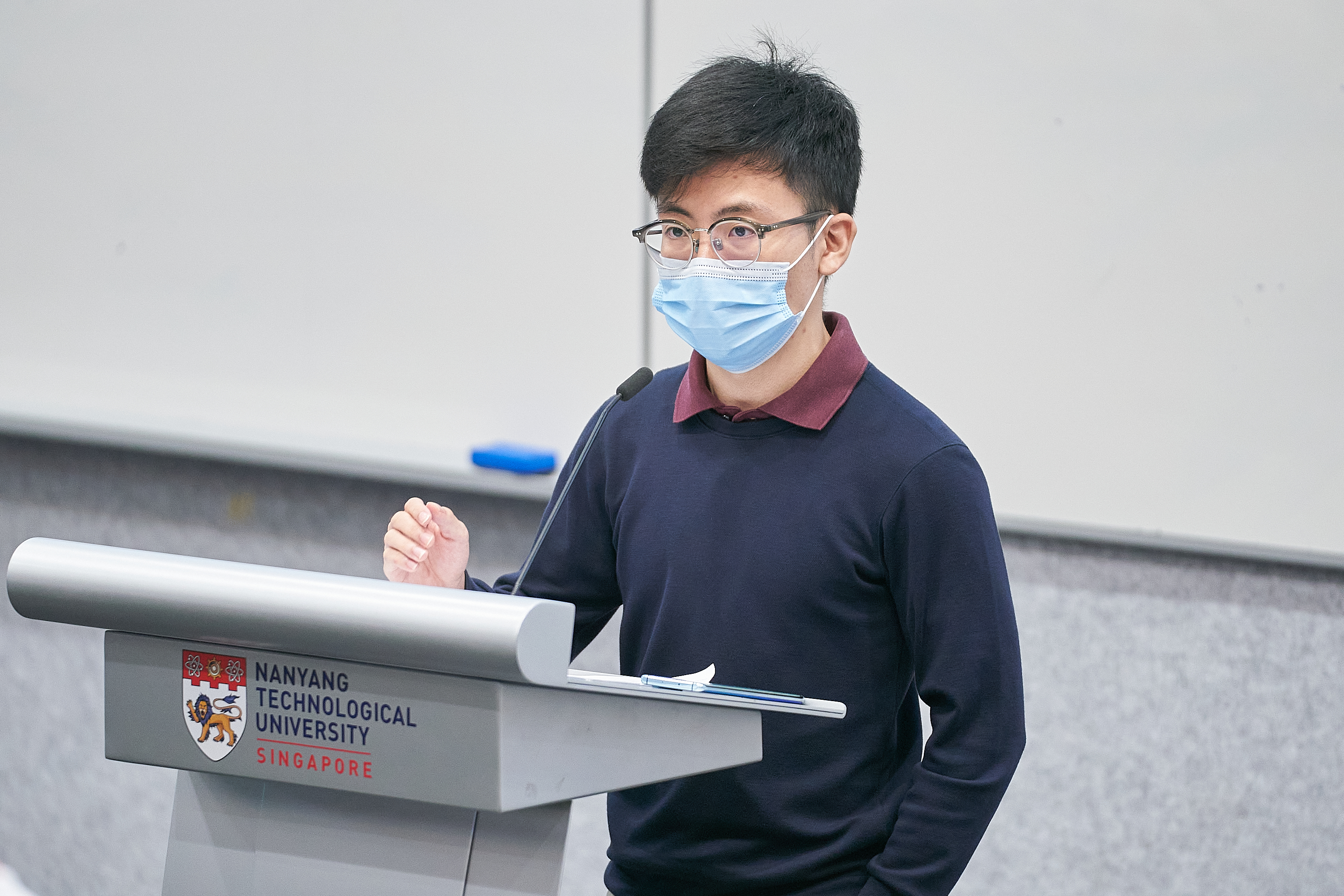 Preparing for this tournament was not without any challenges. All three members had conflicting schedules, with one of the members currently on a Leave of Absence from school to do an internship. Nevertheless, the team worked tirelessly by meeting twice a week to train for the tournament.
In addition, the theme of the tournament was also a niche area that all three debaters had little experience and exposure to. However, where they lacked in content knowledge, the team made up for it with hard work and determination by conducting extensive research and compiling case files to ensure they are well-prepared for the tournament.
According to Team Captain, Seah Pei Song, (Year 3), "My key takeaway from this tournament is a renewed perspective on environmental issues and sustainability. Often, our youthful idealism infects how we view issues of climate change. However, there are trade-offs that have to be made when pursuing environmental policies, be it the human costs of having to cut back on economic activities to the political costs of pursuing a radical approach to climate change. Through the course of the competition, I was forced to confront these difficult questions when packaging these perspectives into a compelling case to persuade the judges. I think the greatest challenge for me came in the Grand Finals, the team was forced to oppose governments aggressively incentivising the adoption of electric vehicles. This was an issue I felt strongly for (rather than against) and public sentiment is likely to reflect the same. Eventually, I was happy that together with the team, we managed to construct a compelling case to persuade the panel of judges of our perspectives to win the finals!"
You can watch the finals here.
The SMU Debating Society will be looking ahead to Majors season, where they will field teams to participate in the regional major championships in the coming months ahead. They also recently convened their own flagship regional tournament, SMU Hammers on 18 and 19 September 2021 which attracted participation of over 50 teams from across Asia.
The team also has plans to host an intra-university debating round robin, to allow more students to gain exposure to debating and uncover new debating talents.
SMU Debating Society would like to express their gratitude in being able to represent SMU in this prestigious competition.
Once again, congratulations to Team SMU for their achievement.
=========
About the SMU Debating Society
SMU Debating Society is a family of like-minded individuals who come together weekly to share perspectives and challenge each other's ideas through verbal spars on a wide range of issues. It is one of Singapore's top debating societies, representing the university in various regional and international championships, while actively giving back to the sport through our various flagship events. The Club is currently about 15-member strong.