7th Citi-SMU Financial Literacy Symposium discusses Financial Resilience in a Post-COVID-19 World

The Sim Kee Boon Institute for Financial Economics at Singapore Management University (SMU) and Citi Singapore, through the Citi-SMU Financial Literacy Programme for Young Adults, organised the 7th Citi-SMU Financial Literacy Symposium which was held virtually on 29 and 30 September 2020 to improve the financial knowledge and awareness among Singaporean youths.
The COVID-19 pandemic has upended the global economic landscape. It has disrupted education and training, curtailed employment opportunities and threatened job security. Against this backdrop, the pandemic will be one of the most formative experiences for young adults who are entering the workforce. They need to invest in relevant and future-ready skills to thrive in the post-COVID-19 economy. One such skill would be financial planning and sustainable money management habits.
Mr Lawrence Wong, Minister for Education, kicked off the two-day symposium with a Welcome Address. In his speech, he said "We must cultivate good financial habits, like saving and budgeting, early in life, and with good money management, all of us can avoid the traps of debt and financial dependence, a malaise that can last a lifetime. We should never underestimate this foundational skill that can shield young people from future financial storms."
Minister Wong added that the Citi-SMU Financial Literacy Programme for Young Adults has been a great partner to MoneySense, Singapore's national financial education programme, in delivering financial knowledge and skills to young people. He noted that the Programme has benefited some 50,000 young adults since its inception in 2012, and congratulated the Programme for its nine years of educating young people in Singapore about financial literacy.
In her Welcome Address, SMU President Professor Lily Kong said that one of the best ways to build resilience amidst the current uncertainty is by continuously reskilling and upskilling. SMU has been at the forefront of lending support to our students during these challenging times by offering complimentary modules to our Class of 2020, and by partnering with the government to offer apprenticeship and training opportunities for fresh graduates under the SGUnited Traineeships Programme. "Besides attending courses, symposiums like this serve to equip us with the skills and knowledge to not only survive, but hopefully to also thrive, in a crisis," she added. 
Prof Kong thanked Citi Singapore and Citi Foundation for the generous contribution of S$435,000 for the 2021 run of the programme, which takes the total contribution from Citi to over $3.8 million since the programme's inception in 2012.
Ms Margie Pagdanganan, Managing Director, Singapore Investment Centre Head for Citi Private Bank, in her Welcome Address spoke of the various measures the bank has adopted to help its staff, clients and the community during the ongoing COVID-19 pandemic. These include relief measures extended by Citi to its clients through the Special Financial Relief Program; returning the Job Support Scheme payout from the Singapore government and all subsequent payments so that the funds can be redirected to those in greater need; and community response initiatives to deliver immediate relief to frontline migrant workers and populations within communities most impacted.
She added that for young adults, "financial literacy and personal finance are even more important in uncertain times like these. Basic financial knowledge about budgeting and learning the different ways to steward your resources are important life skills that will put you in good stead."
There were two panel discussions on the first day of the Symposium. The first discussed "Beyond COVID-19: Innovating the Future of Work".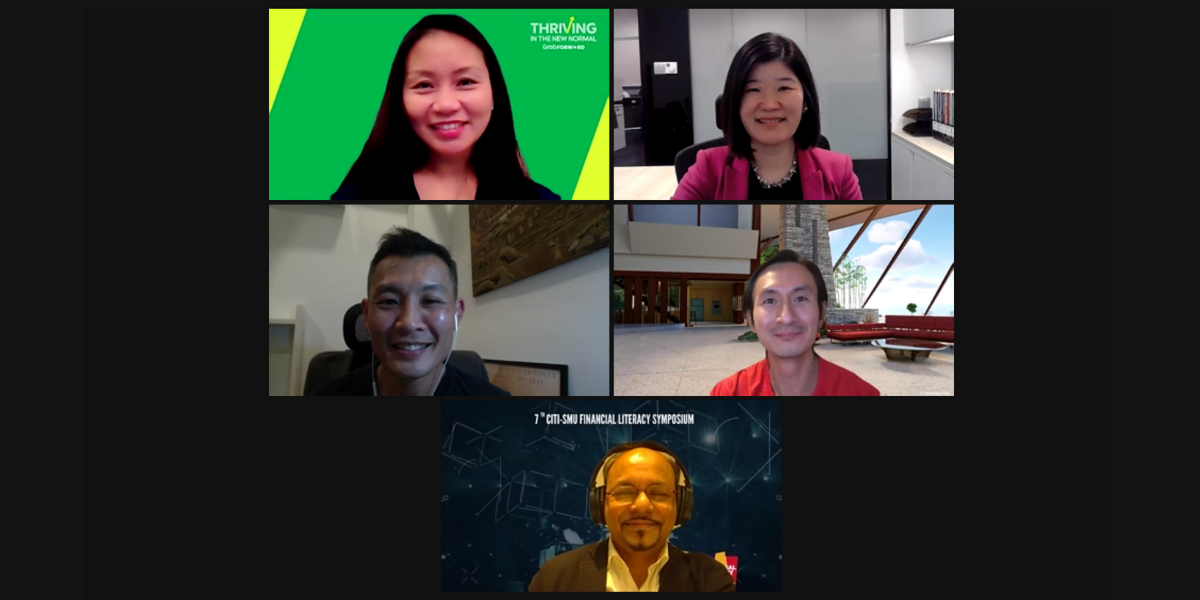 Panellists opined that young adults should equip themselves with the right mindset, technical skills and tenacity to navigate the post-pandemic employment landscape. During the breakout sessions hosted by student leaders, participants had the opportunity to engage individual speakers in an informal Q&A format to learn more about the soft skills needed to brand themselves digitally; embracing non-traditional and emerging roles; the importance of gaining interdisciplinary and cross-departmental skills which makes an employee more valuable to a company; toggling between physical and virtual work environments, as well as cultivating strong connections with team members virtually.
The second panel discussion focused on "FinTech and Sustainability in the Post-COVID-19 World"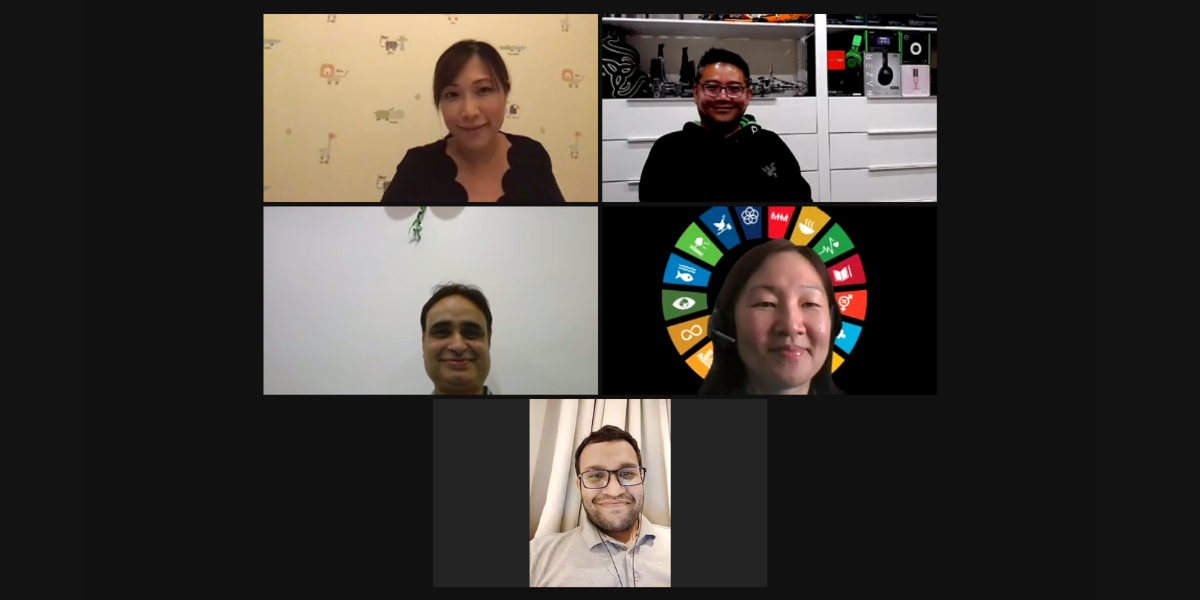 The panel focused on how COVID-19 has accelerated the speed at which financial technologies are being adopted by governments, corporations and small businesses across the world. While businesses have been pushed out of their comfort zones, FinTech has exposed them to a broader range of opportunities. On the flipside, panellists observed many corporations are racing to integrate FinTech and blockchain technology into their projects on a superficial level as it is a trendy thing to do, this has resulted in some level of inefficiencies.
The Symposium presented two fireside chats during the second day.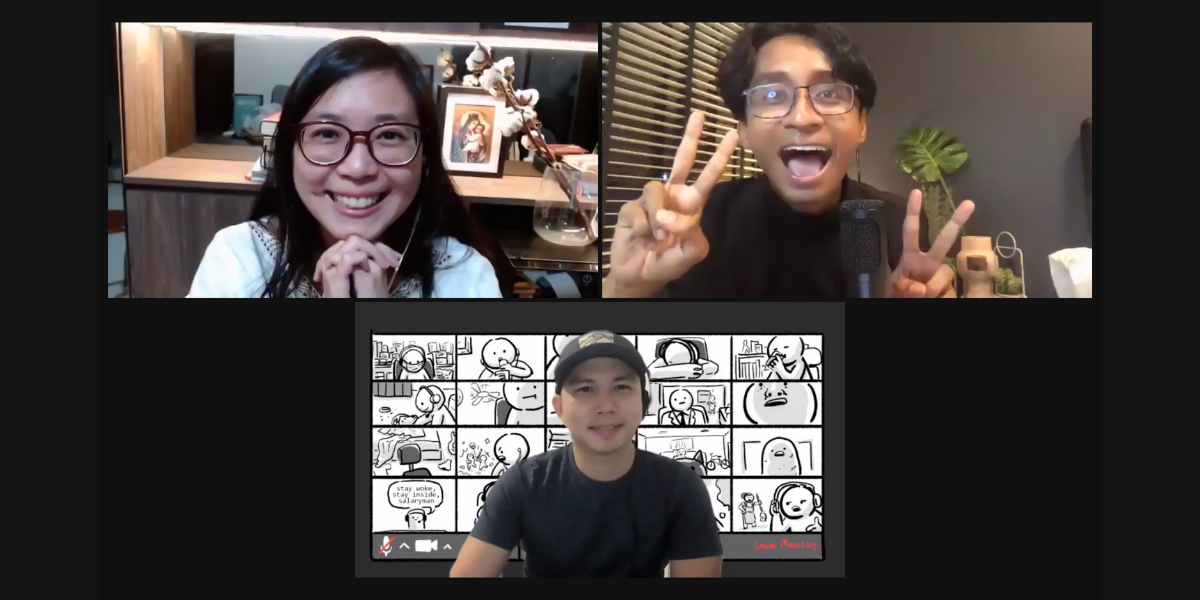 The first session on "Worried About Money? Me Too!" was a light-hearted event where two financial literacy champions from PlayMoolah and The Woke Salaryman highlighted the importance of fostering a positive and healthy relationship with the narrative of money in our lives This includes restricting impulsive spending, taking responsibility for one's financial decisions, learning how to save and budget, traversing online shopping carefully and setting attainable financial goals to purchase big-ticket items such as a HDB flat. The speakers also shared how students can start financial planning on their own, as well as how they can plan for their careers as a professional and entrepreneur amidst the current economic situation.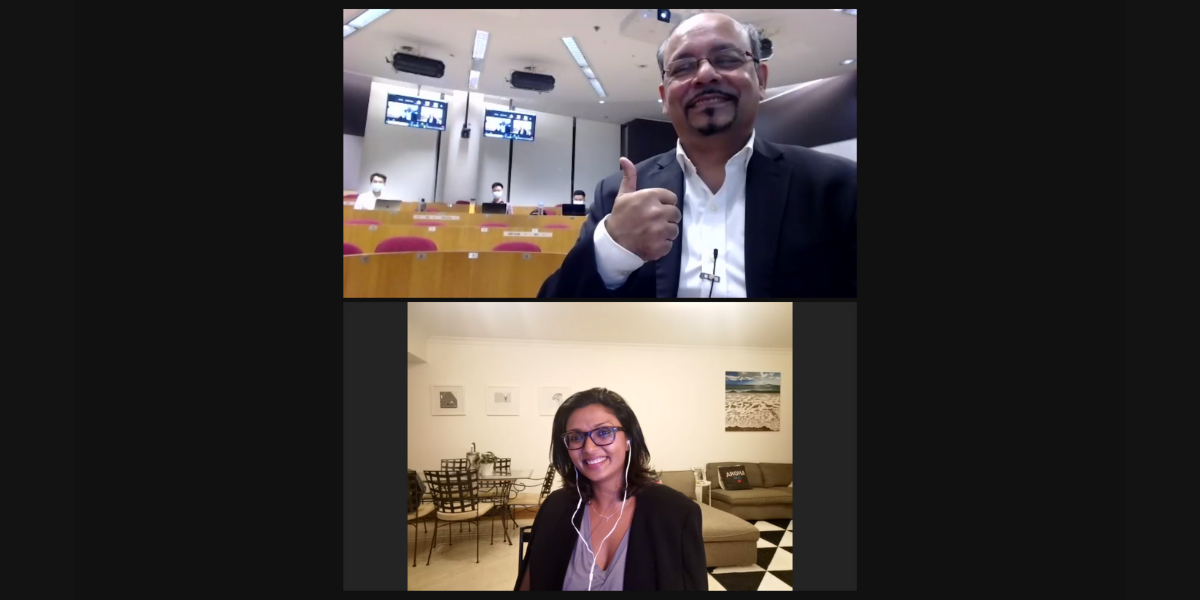 Hosted by Assistant Professor Aurobindo Ghosh, this session on "The Laws of Investing in a Pandemic" saw Ms Sumaira Franicevic shared her views on how one should go about investing his money in view of the risks presented by the current volatile landscape, such as being patient, avoiding predictions and monitoring the quality of stocks held.  
How did the young adults from ITE, Polytechnics and SMU find the Symposium?
"The segment I enjoyed the most is 'Worried about Money? Me Too!'. I had a great time listening to the host Fauzi from SGAG and the guest speakers Audrey from PlayMoolah and Ruiming from The Woke Salaryman. The stories of their past that they shared were very inspiring. They also shared money saving tips and guides for us student, as well as the do's and don'ts of investing. My biggest takeaway from the event is that it is never too late or too early to start saving." - Law Jing Yang, ITE College West student
"The symposium was meaningful to me as it gave me a broader perspective of various financial topics by the experts from different fields. I found the words of advice by He Ruiming, co-founder of The Woke Salaryman, on what to do and how to manage my money better after graduation especially helpful." - Iszhar Zulkarnain bin Ismail, Republic Polytechnic student
"Despite the COVID-19 situation, the Citi-SMU Financial Literacy Symposium was brought to us online without compromising its standard. As a student going to enter the job market in the near future, I am glad that the Symposium presented us with so many interesting and relevant topics which were exactly what I was looking for. From the sharings by industry experts, I learned that in order to stand out in the job market, I need to adapt to new norms, discover personal branding and build effective connections. I always believe that financial literacy is necessary for everyone, being aware of the importance of managing personal finance and maintaining a proper budget is essential." - Ma Jiaying, SMU student