Making an impact as an entrepreneur in Myanmar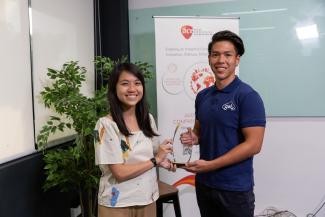 SMU alumnus Leon Qiu has been named Impact Entrepreneur of the Year at the National Youth Entrepreneurship Awards organised by the Action Community for Entrepreneurship (ACE), a national private sector-led organisation established to drive entrepreneurship and innovation in Singapore.
The award is given to Singapore and international individuals up to the age of 35 who have demonstrated a purpose-driven approach and proven meaningful engagement and value to society.
Leon was the Founder and CEO of Daung Capital, a Myanmar-based fintech company that provides micro-credit to the working class in Myanmar through a B2B2C model with an emphasis on efficient disbursements and collections. His motivation in setting up the company was to provide credit so efficiently that Daung Capital "could be cheaper than a charity and yet more accessible than a bank. Accessible credit is access to opportunity, which allows the working class Burmese to tap greater opportunities in life," said Leon.
Since its launch in 2018, Daung Capital has made tangible social impact in Myanmar by creating value across the business chain. Leong explained, "Investors who put in money with us get a return, we use our profits to upskill our employees, our business partners get to sell more inventory because we give them that added boost of financing, while borrowers have access to much needed micro-credit to manage cashflows, start business or buy motorcycles. The country of Myanmar gains, the locals are more mobile, more productive and more engaged economically. As a for-profit firm, Daung Capital neither destroys value nor transfers it – we create new value, and allows every stakeholder to be impacted positively."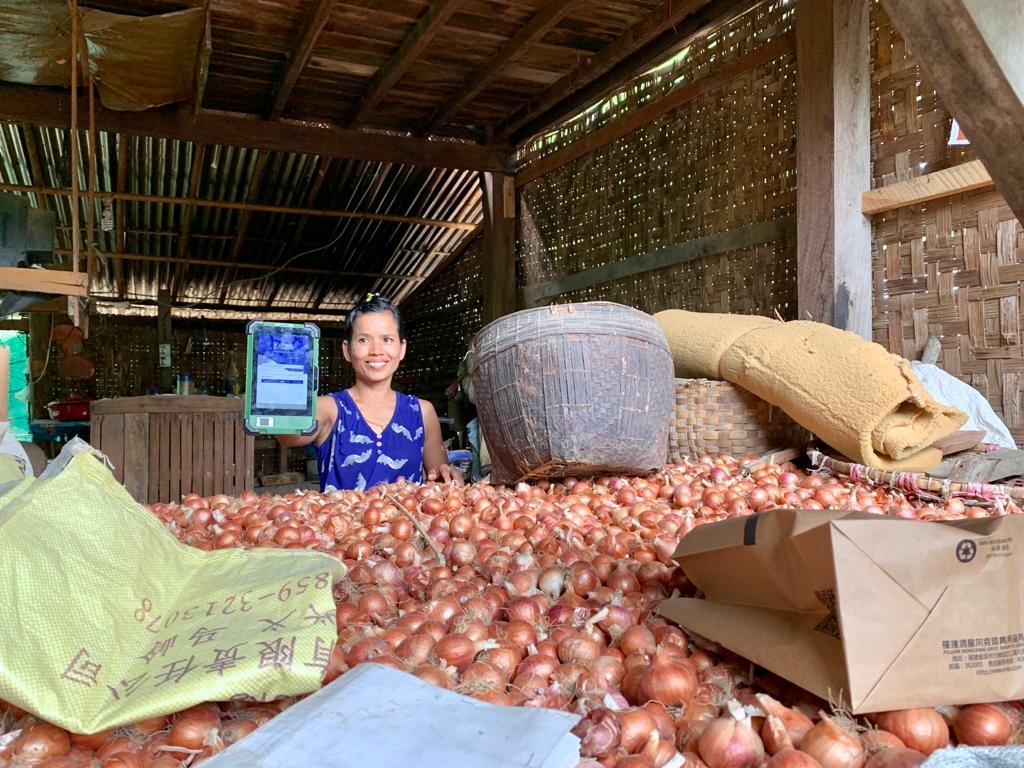 Despite being a young company, Daung Capital has made tangible social impact in Myanmar by creating value across the business chain.
Daung Capital grew from a two-man outfit to a team of 40, and expanded its loan book to S$7 million within one year. Its growth caught the attention of Get All Myanmar (Get), the country's leading micro-tech company providing inclusive digital services, which acquired Daung Capital in February this year.
Leon is currently the CEO of Get, overseeing 8 offices with a combined staff strength of 160 people across Myanmar. In this role, Leon sees himself as the galvaniser for re-thinking how private companies can collaborate in a novel fashion to deliver good to the Burmese, as well as facilitating and empowering a high performing team that can deliver practical innovations, with inclusion in mind.
Leon, who obtained his BBM degree in 2010 and the Master of Science in Wealth Management in 2015, is currently pursuing his Doctor of Philosophy in Business (General Management) at SMU. In addition to furthering his studies at SMU, he has also been actively sharing his entrepreneurship journey and experience with SMU students and incubatees at SMU Institute of Innovation and Entrepreneurship (IIE). This summer, six SMU students participating in IIE's Global Innovation Immersion programme will have the opportunity to intern at GET where they will be able to learn the best entrepreneurship practices from Leon.
This is in line with Leon's efforts to promote youth entrepreneurship in Singapore and beyond. He said, "My vision is for more youths to be willing to look at risk-adjusted return, to actively create side-hustles and continue to learn informally. Youth entrepreneurship is essential for an economy like Singapore, so as to nurture future business leaders who will be able to generate new jobs in the country. If the youths of today still want to be employees in the future, there will be a dearth of value creators, and a colony of value transferors."
He added that he would like to see initiatives that enable youth entrepreneurs to see beyond themselves and know that the world has big problems still waiting to be tackled. "Any initiatives that propel the notion that you can create profitable entities that do well by doing good by focusing on operationally efficiency and large addressable market size will be crucial in originating sustainable business models of the future," added Leon.
Caption for main photo: SMU alumnus Leon Qiu receiving the Entrepreneur of the Year award from Ms Carmen Yeo, Manager, Community & Member Relations, Action Community for Entrepreneurship. (Photo: ACE)